BOLTS OF FURY (Weekly Battle Challenge - Pelacor Arbalest)
Life splinters are majorly dominated by powerful humanoids, not all humanoids have magical powers, but many of them have special abilities that make them equally a formidable adversary against any kind of monster.
Life units typically rely on their physical strength and protective gear. The summoners provide extreme protective measures to protect their allies from all three types of attacks i.e. melee, ranged, and magic attacks.
Pelacor Arbalest is the main character of this weekly battle challenge, where the players will show their amazing strategies to fight their enemies using this card.

LORE
Pelacors were the followers of Edalus the Exile, who gave them wings and interesting abilities by transforming their bodies with continuous rituals on Mount Praetorous.
When the Chaos Legion stormed the Splinterlands, Pelacors left the mountains and joined forces with Lowlanders to jointly fight against their arch enemies.
Pelacor Arbalest is one of the deadliest sharpshooters in the ranks of ranged attackers. Although, they do not have enough health they have enough strength to carry 2 crossbows in both hands and target enemy units from a longer distance. They shoot 2 lethal bolts that can destroy any armor when struck.

PELACOR ARBALEST CARD SKILLS AND ABILITIES
A rare life unit, Pelacor Arbalest is loaded with 2 Crossbows allowing him to hit twice in the battle with Double Strike ability. He gains 'Flying' ability when his wings grow enough to keep his weight in the air.
| | |
| --- | --- |
| | |
| LEVEL 1 | LEVEL 8 |
CARD LEVEL SHEET
The card requires 6 Mana to place in the battle slot, it has 2 Attack, 2 Speed, and 2 Health at level 1. Its stats greatly improve from level 4 onward and gets 3 Attack, 3 Speed, and 5 Health at level 5.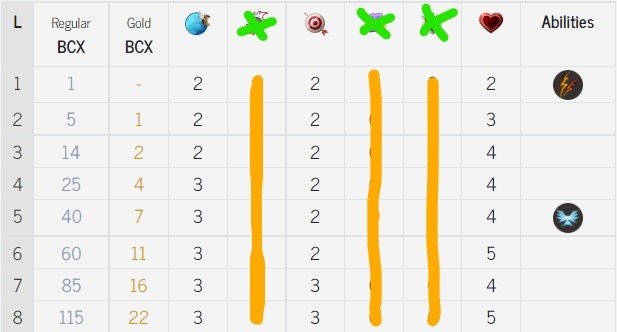 Special Abilities
With Double Strike ability, a monster can hit its enemy with 2 consecutive attacks.
Flying ability provides 25% extra evasion against melee and ranged attacks.

BATTLE LINEUP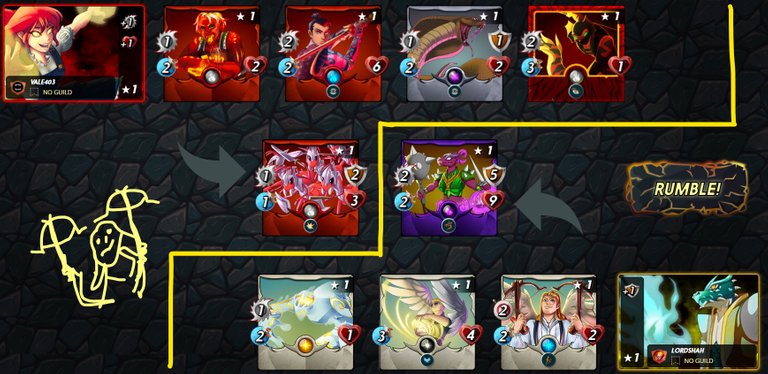 | LORDSHAH'S CARDS | OPPONENT'S CARDS |
| --- | --- |
| Drake of Arnak (Summoner) | Tarsa (Summoner) |
| Djinn Chwala | Antoid Platoon |
| Pelacor Arbalest | Radiated Scorcher |
| Pelacor Conjurer | Tenyii Striker |
| Soul Fiend | Uraeus |
| - | Serpentine Spy |
RULESET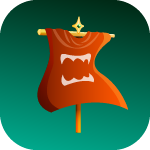 (Standard: No special conditions or rules apply in the battle.)
STRATEGY
I used a Dragon summoner 'Drake of Arnak' to use a mixed team of Dragon and Life units. Drake of Arnak provides +1 armor to all my units and this way I'll have more chances to keep my units alive in the battle.
My goal is to protect all of my team from melee and ranged attacks, while Arbalest can help Djinn Chwala in bringing down the shielded tank within 2 rounds.
Djinn Chwala is placed at the 1st position as a tank, he will attack the opponent's tank and also do Thorns damage if the attacker is a melee unit.
Pelacor Arbalest sits at the 2nd position and helps Chwala clean up the Antoid Platoon.
Pelacor Conjurer with flying ability will receive sneak attacks and there is a good probability that he might dodge some of the attacks.
Soul Fiend is a 0 mana cost melee unit, it is a bait for the opportunity and sneak monster. With 1 Armor, this card can consume 2 big attacks and save other units from death.
Battle Video
Let's watch the battle video and try to figure out how this strategy worked. The fire units are already overpowered and look so tough to win from them.
Click here to experience the battle within the game.

BATTLE COMMENTARY
Tarsa is a very tough cookie to defeat, she just boosts her units with +1 Health and +1 Attack making each melee unit more strong.
Drake of Arnak bolsters his allies with protective spheres providing them +1 Armor to remain in the battle for longer rounds.
Round 1
Serpentine Spy starts the first attack and destroys Soul Fiend's armor. Uraeus jumps towards Soul Fiend and removes him from the battle lines sending him into the void of souls.
Pelacor Conjurer also loses his armor due to a massive Katana hit by Tenyii Striker.
Pelacor Arbalest hits 2 armor puncturing bolts to Antoid Platoon breaking their steel shells apart, they also injure themselves attacking Chwala.
Round 2
Serpentine Spy targets Arbalest's armor, now he is vulnerable to being hit and get killed. Conjurer misses a hit from Uraeus but Striker takes his 3 Health making him weak and bleeding.
Arbalest loads both crossbows with diehard bolts, he aims towards Platoon and shoots them with 2 fatal bolts killing all of their ants in bits and pieces.
"Did your mother not tell you to stand in front of Djinns you sniveling piece of stale ash.", Chwala warns Radiated Scorcher of his imminent death. As Scorcher hits Chwala, he feels something already cuts him in half, it's Chwala's spiked armor that mercilessly kills Scorcher.
Round 3
This is an unfortunate round for both Pelacors. The first attack from Spy dispatches Conjurer to heavenly skies.
Uraeus hisses and rattles his tail "How about I drink you 2 drops of tasty venom, Arbalest?"
"I'll die with honor and glory, but your doom is sealed, my bolts of fury will always remind your kin of blood and gore you saw here today.", Arbalest yells at the enemy team.
As he finishes his speech, Uraeus bites on his neck penetrating a dose of deadly venom into Arbalest, he falls to the ground and sleeps in the laps of mother earth.
Seeing his allies dead, Chwala becomes more furious and deadly than ever, he bludgeons Striker with his huge morning star cracking all his humanly bones, Striker blindly hits Chwala but he traps himself into his spikes of terror, and he tears his gut wide open and meets his doom.
Round 4
Serpentine Spy does the same mistake as done by Tenyii Striker, he attacks Chwala but finds himself locked in deadly spikes, as he tries to free himself he drops to the ground in two halves.
Uraeus does not see a hammering hit from Chwala, with that hit he loses all his armor.
Round 5
Chwala addresses Uraeus with a fetid laugh "I am all yours, little worm, come bite me as hard as you can."
Uraeus bites Djinn Chwala twice, but each time he bites him, he gets trapped in spiked armor. Chwala throws him to the ground and places his foot on his head crushing Uraeus like the butt of a cigarette.

SPLINTERLANDS QUESTIONS AND ANSWERS
Tell us about your lineup.
I used a protective strategy to shield my team with armor from Arnak, which helped the backline monster to remain in the battle for 3 rounds, but then everything fell on Djinn Chwala's shoulders, but by that time opponent had only 2 monsters left and they both took died of Thorns damage and victory dropped in my lap.
Explain why you put each card in that position and why they are a good fit with PELACOR ARBALEST.
I have provided nitty gritty detail in the 'Strategy' section. But, in a nutshell, Chwala is a very badass tank with Thorns and 5 Armor, but Arbalest helped him to remove the opponent's tank and this way Tenyii Striker came down to first position ready to be faced by Chwala.
Did your strategy work?
Indeed it gave me the desired result and I got a win.
What will you try differently next time?
The strategy has a little room to experiment on further, but I'll try to replace Conjurer with a backline healer and add 1 more low mana card as bait for stealth attackers.
Do you like PELACOR ARBALEST? Why or why not?
It is indeed a useful card due to its 'Double Strike' ability, but pity it has a high mana cost, and sometimes I have to think twice about adding him or not because I would rather select 2 stealth melee attackers instead.

Want to join Splinterlands Adventures, click the image to visit the game website: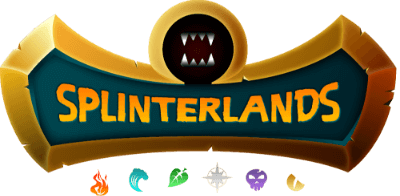 Show your support in the comment section for my Splinterlands content.
Page Cover is designed in Canva.com
Page Break Line Courtesy: Kindpng.com
Game and stats images Courtesy: Splinterlands.com
Battle video is published on YouTube, visit my YouTube Channel
---
---