Camila Sungazer Simpsons Style
---
Hello to all my dear artist friends! Lorentm is back, I'm excited to present my new artistic creation. I have taken the drawing "Camila Sungazer" and adapted it to the style of The Simpsons characters to share it with you all through a sponsored section on social media by Splinterlands. I love playing Splinterlands and think it's an incredibly fun and addictive game. Also, I love the idea of combining my two passions: art and online gaming, and presenting my work to an even wider audience. The process of adapting "Camila Sungazer" to the Simpsons style was challenging, but also very rewarding. I took my time to make sure that every detail was perfect and that the end result was something I could be proud of. I'm excited to present my creation and I hope you like it as much as I do. Thank you for your time and support!
¡Hola a todos mis queridos amigos artistas! ¡Lorentm está de vuelta, estoy emocionada de presentar mi nueva creación artística. He tomado el dibujo "Camila Sungazer" y lo he adaptado al estilo de los personajes de Los Simpson para compartirlo con todos ustedes a través de una sección patrocinada en las redes sociales por Splinterlands. Me encanta jugar Splinterlands y creo que es un juego increíblemente divertido y adictivo. Además, me encanta la idea de combinar mis dos pasiones: el arte y los juegos en línea, y presentar mi trabajo a una audiencia aún más amplia. El proceso de adaptar "Camila Sungazer" al estilo de Los Simpson fue retador, pero también muy gratificante. Me tomé mi tiempo para asegurarme de que cada detalle fuera perfecto y que el resultado final fuera algo en lo que pudiera estar orgullosa. Estoy emocionada de presentar mi creación y espero que les guste tanto como a mí. ¡Gracias por su tiempo y apoyo!
To create my version of "Camila Sungazer" in the Simpsons style, I first thoroughly researched Brandine Spuckler as a character. I studied her physical appearance, her personality, and her history within the television show to understand how I could adapt "Camila Sungazer" to her style. Once I felt I had a good understanding of Brandine, I began to draw a sketch of "Camila Sungazer" in the Simpsons style. I tried to keep the distinctive "Camila Sungazer" features, such as her short wavy hair, while giving her a Brandine touch, such as her carefree posture and rebellious look. After perfecting the sketch, I began adding color and fine details to the drawing. I made sure the colors were bright and bold, just like you see in the Simpsons cartoon. I also added unique features unique to "Camilla Sungazer," such as her outfit and scepter, to make the drawing even more interesting and authentic. Finally, I carefully reviewed the drawing to make sure everything was in place and that the end result was consistent with the Simpsons style. After making a few final touches, I was satisfied with the end result and ready to share it with the world. In short, creating "Camilla Sungazer" adapted Brandine Spuckler was a process of research, planning, creating and revising. But in the end, the result was a unique and fun drawing that I hope people love as much as I do.
Para crear mi versión de "Camila Sungazer" en el estilo de los Simpson, primero investigué a fondo a Brandine Spuckler como personaje. Estudié su apariencia física, su personalidad y su historia dentro del programa de televisión para entender cómo podría adaptar a "Camila Sungazer" a su estilo. Una vez que sentí que tenía una buena comprensión de Brandine, comencé a dibujar un boceto de "Camila Sungazer" en el estilo de los Simpson. Traté de mantener los rasgos distintivos de "Camila Sungazer", como su cabello corto y ondulado, mientras le daba un toque de Brandine, como su postura despreocupada y su aspecto rebelde. Después de perfeccionar el boceto, comencé a agregar color y detalles finos al dibujo. Me aseguré de que los colores fueran brillantes y llamativos, tal como se ven en los dibujos animados de los Simpson. También agregué características únicas propias de "Camila Sungazer", como su vestimenta y cetro, para hacer que el dibujo fuera aún más interesante y auténtico. Finalmente, revisé cuidadosamente el dibujo para asegurarme de que todo estuviera en su lugar y que el resultado final fuera coherente con el estilo de los Simpson. Después de hacer algunos retoques finales, estaba satisfecha con el resultado final y listo para compartirlo con el mundo. En resumen, crear "Camila Sungazer" adaptada a Brandine Spuckler fue un proceso de investigación, planificación, creación y revisión. Pero al final, el resultado fue un dibujo único y divertido que espero que a la gente le guste tanto como a mí.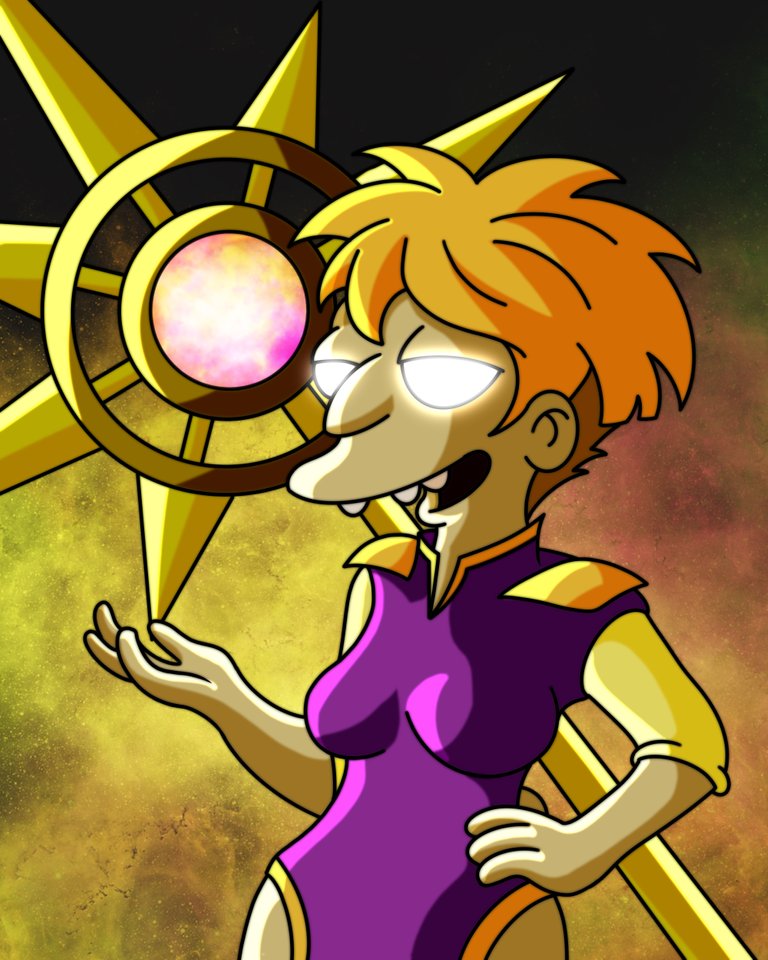 It is said that Camila Sungazer received her summoning abilities from visions wrought by staring day after day at the noon sun for her entire life. She is, of course, completely blind from staring at the sun, but her magic is most impressive.
Se dice que Camila Sungazer recibió sus habilidades de invocación de visiones forjadas mirando día tras día al sol de mediodía durante toda su vida. Por supuesto, está completamente ciega de tanto mirar al sol, pero su magia es impresionante.
---
Process / Proceso





---
Layer Technique Breakdown
---
Materials / Materiales
The tools I used for the drawing were the following:
Android tablet.
Capacitive pen (Stylus).
Ibis Paint X program.
Brushes: Pencil, Airbrush, Fuzzy, Marker.
Las herramientas que use para el dibujo fueron las siguientes:

Tableta Android.
Lápiz Capacitivo (Stylus).
Programa Ibis Paint X.
Pinceles: Lapiz, Aerografo, Difumino, Rotulador.
Reference / Referencia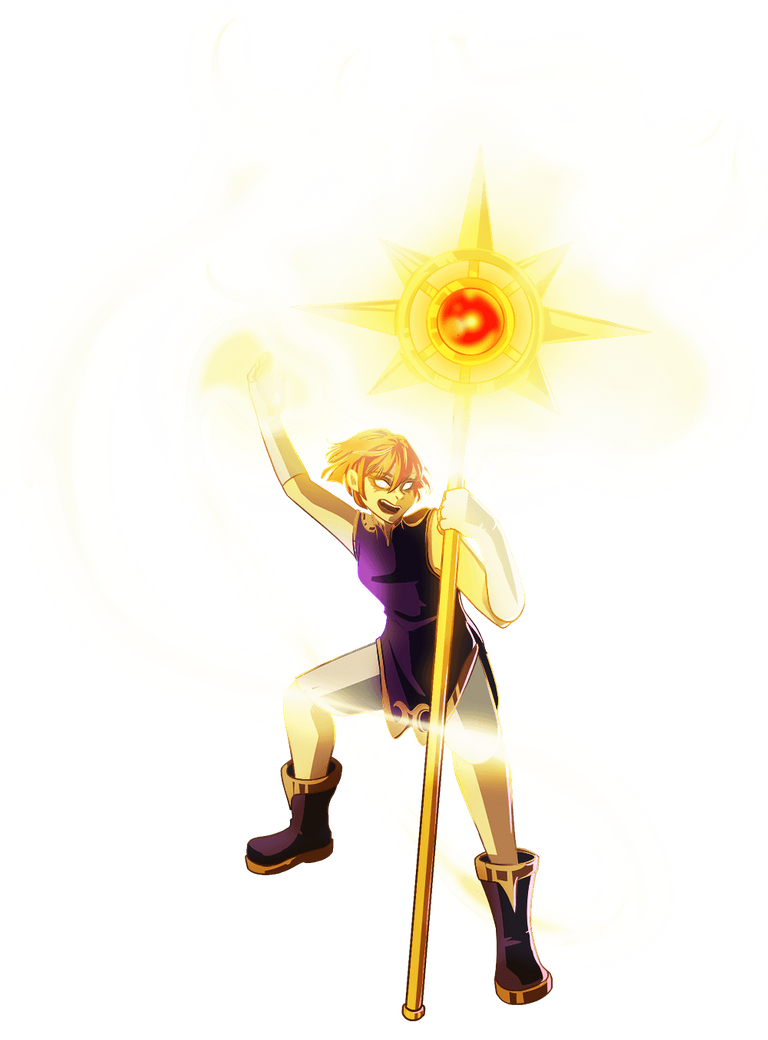 Reference link / Link de referencia
---
Thanks for reading and getting here, see you in the next post.
Gracias por leer y llegar hasta aqui, nos vemos en el siguiente post.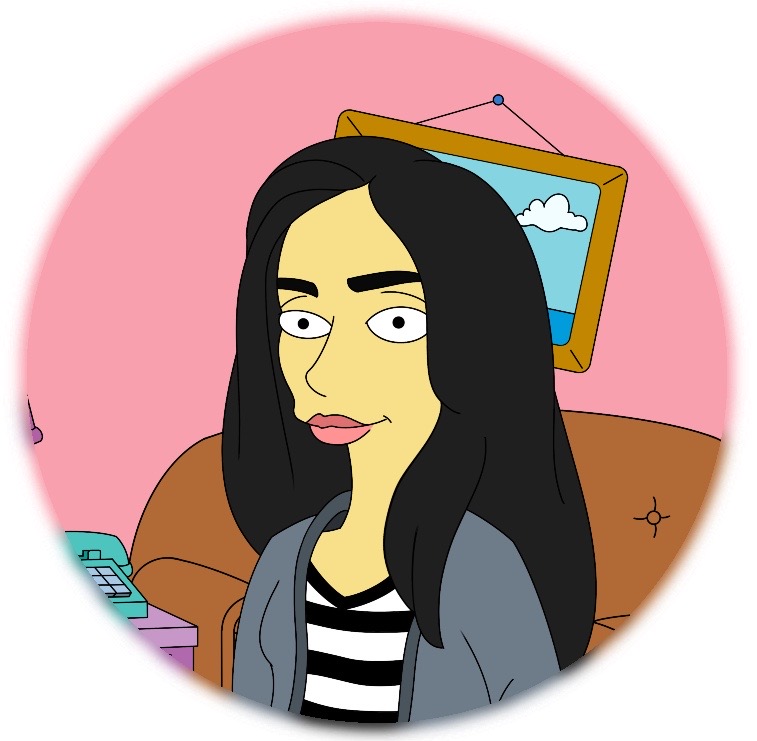 Discipline is the power of all professionalism.
La disciplina es el poder de todo profesionalismo.
---
---