Dax Paragon Simpsons Style
---
Hello everyone! I'm lorentm, a digital artist, and today I want to share with you my latest creation: a Simpsons-style adaptation of the character "Dax Paragon" from Splinterlands. For those unfamiliar with Splinterlands, it's an online collectible card game that takes place in a fantasy world. Dax Paragon is one of the characters in the game and is known for his luxurious and stubborn life that he has had since his childhood, full of luxuries and riches. In creating my Simpsons-style version of Dax Paragon, I was inspired by the Simpsons character Grady, who looks quite similar to Dax in terms of his facial structure. I used digital drawing techniques to create this artwork, using a bright, saturated color palette to mimic the Simpsons style. I also added some additional details to make the illustration feel more like it belongs to the Splinterlands universe, such as the clothing and other accessories that Dax carries with him. I hope you like my version of Dax Paragon in Simpsons style. I will be participating in this week's Splinterlands art contest, and I hope my artwork will be selected as one of the winners. fingers crossed for me!!! 😊🥰
¡Hola a todos! Soy lorentm, una artista digital, y hoy quiero compartir con ustedes mi última creación: una adaptación del personaje "Dax Paragon" de Splinterlands, al estilo de los Simpsons. Para los que no están familiarizados con Splinterlands, es un juego de cartas coleccionables en línea que tiene lugar en un mundo de fantasía. Dax Paragon es uno de los personajes del juego y es conocido por su vida lujosa y obstentosa que ha tenido desde su niñez, llena de lujos y riquezas. Al crear mi versión de Dax Paragon al estilo de los Simpsons, me inspiré en el personaje de Grady de los Simpsons, quien tiene una apariencia bastante similar a la de Dax en términos de su estructura facial. Utilicé técnicas de dibujo digital para crear esta obra de arte, utilizando una paleta de colores brillantes y saturados para imitar el estilo de los Simpsons. También agregué algunos detalles adicionales para hacer que la ilustración se sienta más como si perteneciera al universo de Splinterlands, cómo la vestimenta y demás accesorios que Dax lleva consigo. Espero que les guste mi versión de Dax Paragon al estilo de los Simpsons. Participaré en el concurso de arte de Splinterlands de esta semana, y espero que mi obra de arte sea seleccionada como una de las ganadoras. ¡Crucen los dedos por mí! 😊🥰
To begin, I collected a variety of reference images of Dax Paragon and Grady from the Simpsons to study their facial and design characteristics. Then, I began drawing an illustration sketch, trying to capture the distinctive look of both characters in a single design. Once I was satisfied with the sketch, I began to draw lines on a separate layer to create a crisp, clean outline of the image. Then, I created a new layer below the line layer and started adding color using a Simpsons-inspired color palette. I made sure the shadows and reflections followed the direction of the lighting to make the illustration look more realistic. To add more details and textures, I used custom brushes and layer effects to create more dynamism in the artwork. Once I was done with the coloring, I adjusted the brightness and contrast to make sure the image looked clear and bright on any screen. In summary, the process of creating my Simpsons-style adaptation of Dax Paragon included gathering references, drawing sketches, tracing lines, adding color and shadows, texturing, and final adjustments before it was submitted for contest entry. I hope this process has been helpful for those who are interested in creating similar digital illustrations. Thanks for reading!
Para empezar, recopilé una variedad de imágenes de referencia de Dax Paragon y Grady de los Simpsons para estudiar sus características faciales y de diseño. Luego, comencé a dibujar un boceto de la ilustración, tratando de capturar la apariencia distintiva de ambos personajes en un solo diseño. Una vez que estuve satisfecha con el boceto, empecé a trazar líneas en una capa separada para crear un contorno nítido y limpio de la imagen. Luego, creé una nueva capa debajo de la capa de líneas y comencé a agregar color utilizando una paleta de colores inspirada en el estilo de los Simpsons. Me aseguré de que las sombras y los reflejos siguieran la dirección de la iluminación para hacer que la ilustración pareciera más realista. Para agregar más detalles y texturas, utilicé pinceles personalizados y efectos de capa para crear más dinamismo en la obra. Una vez que terminé con la coloración, ajusté el brillo y el contraste para asegurarme de que la imagen se viera clara y brillante en cualquier pantalla. En resumen, el proceso de creación de mi adaptación de Dax Paragon al estilo de los Simpsons incluyó la recopilación de referencias, dibujo de bocetos, trazado de líneas, agregado de color y sombras, texturización y ajustes finales antes de ser enviada para participar en el concurso. Espero que este proceso haya sido útil para aquellos que están interesados en crear ilustraciones digitales similares. ¡Gracias por leer!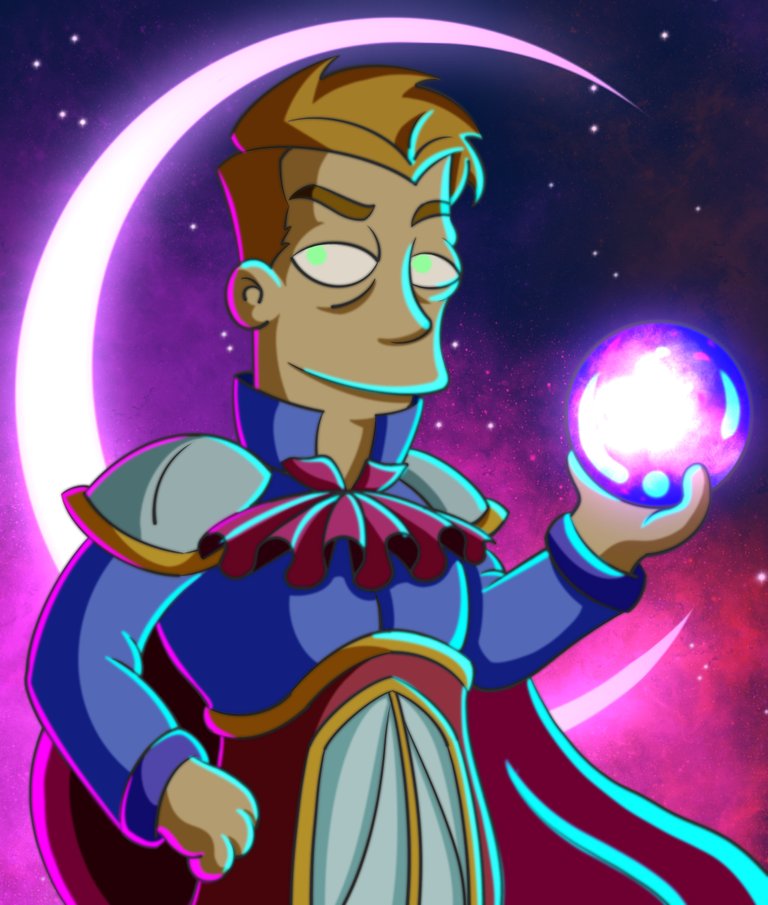 Dax knew nothing but a life of luxury since the time he was born. Growing up in a mansion overflowing with the finest of items, his wealthy parents were business and landowners that dominated the competition in the city of Lyveria. Their business was called Paragon Enterprises. An only child, Dax was often left to his own devices as his parents ran their enterprise. Often it felt like the entire mansion was his to do with as he pleased.
Dax no conoció otra cosa que una vida de lujo desde que nació. Sus adinerados padres, que crecieron en una mansión rebosante de los más finos objetos, eran empresarios y terratenientes que dominaban la competencia en la ciudad de Lyveria. Su negocio se llamaba Empresas Paragon. Hijo único, Dax solía estar solo mientras sus padres dirigían la empresa. A menudo tenía la sensación de que toda la mansión era suya para hacer con ella lo que quisiera.
---
Process / Proceso





---
Layer Technique Breakdown
---
Materials / Materiales
The tools I used for the drawing were the following:
Android tablet.
Capacitive pen (Stylus).
Ibis Paint X program.
Brushes: Pencil, Airbrush, Fuzzy, Marker.
Las herramientas que use para el dibujo fueron las siguientes:

Tableta Android.
Lápiz Capacitivo (Stylus).
Programa Ibis Paint X.
Pinceles: Lapiz, Aerografo, Difumino, Rotulador.
Reference / Referencia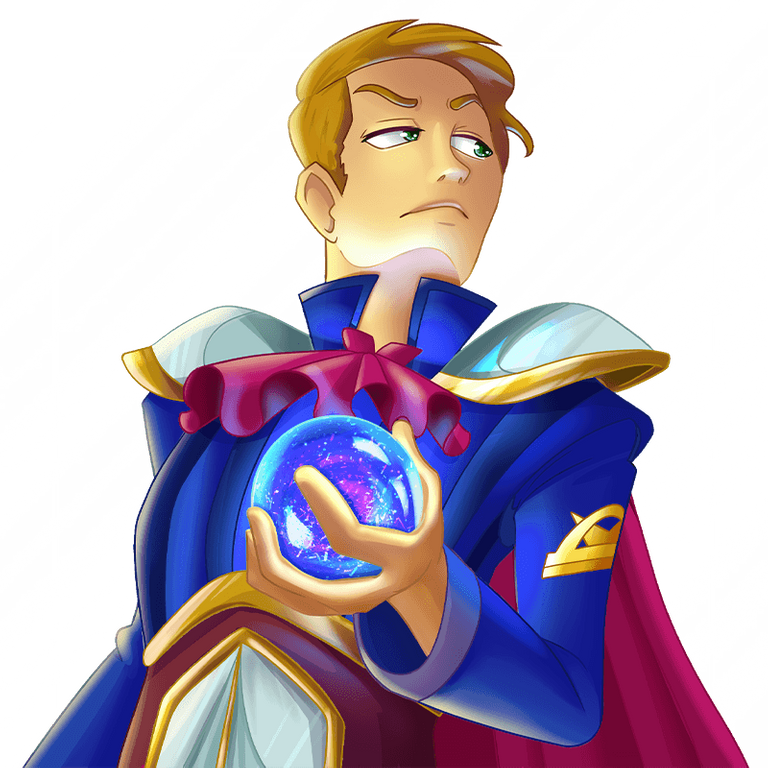 Reference link / Link de referencia
---
Thanks for reading and getting here, see you in the next post.
Gracias por leer y llegar hasta aqui, nos vemos en el siguiente post.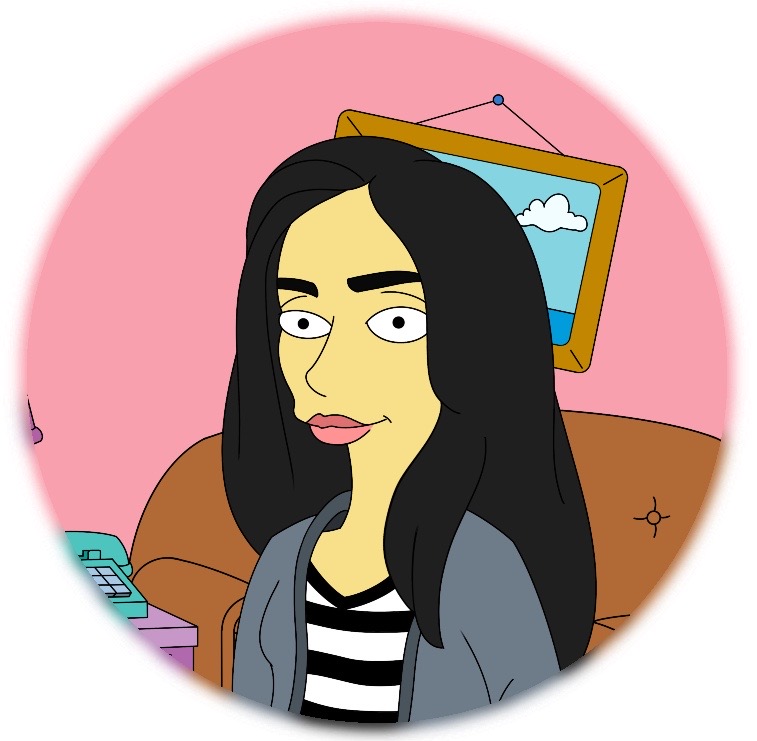 Discipline is the power of all professionalism.
La disciplina es el poder de todo profesionalismo.
---
---