SHARE YOUR BATTLE Weekly Challenge! DRAGONS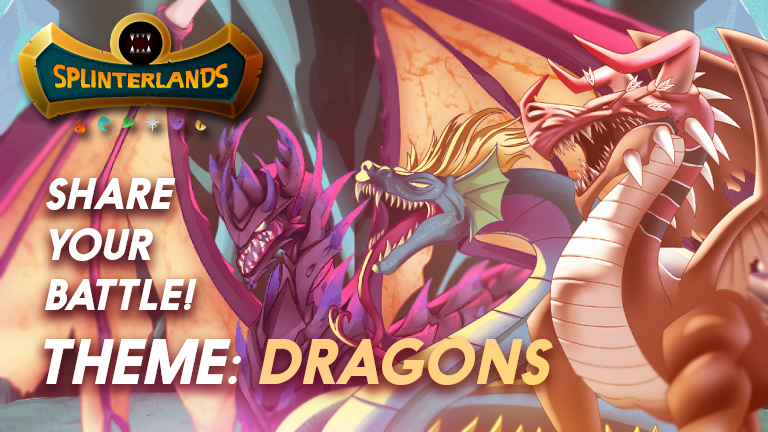 One of the shortest but also most amazing battles I ever had. The star of this battle is the Desert Dragon.
Edition: CHAOS LEGION
Rarity: LEGENDARY
Element: DRAGON
Attack: MELEE
Abilities:






Ruleset and line-up:


Stampede - The Trample ability can trigger multiple times per attack if the trampled Monster is killed
Explosive Weaponry - All Monsters have the Blast ability
Mana Cap of 13.
Available Splinters - Earth and Dragon
My Team:
Summoner: Daria Dragonscale(+1 to all Melee damage)
1. Desert Dragon - Tank, Melee Damage Dealer with the Trample, Pierce and Retaliate abilities
2. Fungus Fiend - Melee Damage Dealer
3. Naga Assassin - Ranged Damage Dealer with the Backfire ability
Strategy:
Using Monsters with Retaliate and Backfire to hopefully make the enemy Monsters attack themselves by triggering those abilities.
Position 1 - Desert Dragon:
Not very tanky but a Powerhouse that comes with 3 abilities at this level. Hopefully the opponent has a lot of melee attacks and I get lucky on the retaliate.
Position 2 - Fungus Fiend:
Placed in this position to protect the Naga - or the Desert Dragon from one Blast attack.
Position 3 - Naga Assassin:
Nice Sneak protection because of the high speed a good chance to dodge attacks and hurt the attackers with the Backfire ability.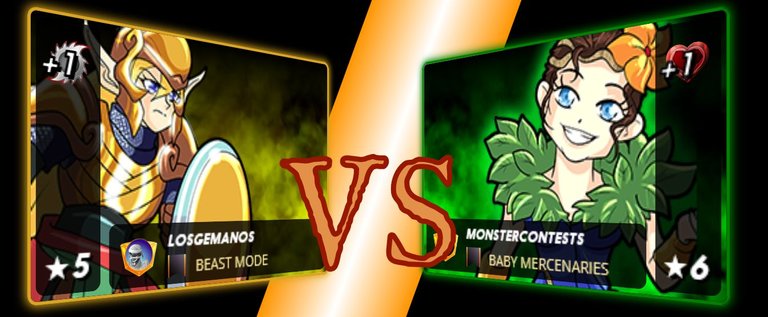 Round 1:
Not as many melee attackers as I hoped, but the first opponents attack triggers a retaliate...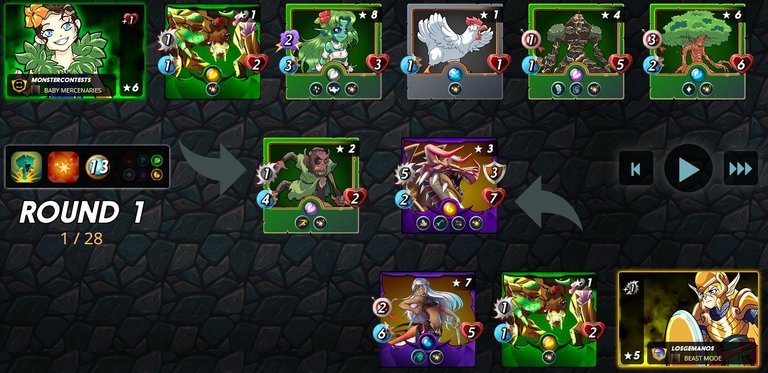 Round 2... ehh still Round 1?
You have to see it to believe it, without even using its own attack, Desert Dragon wipes out the entire team.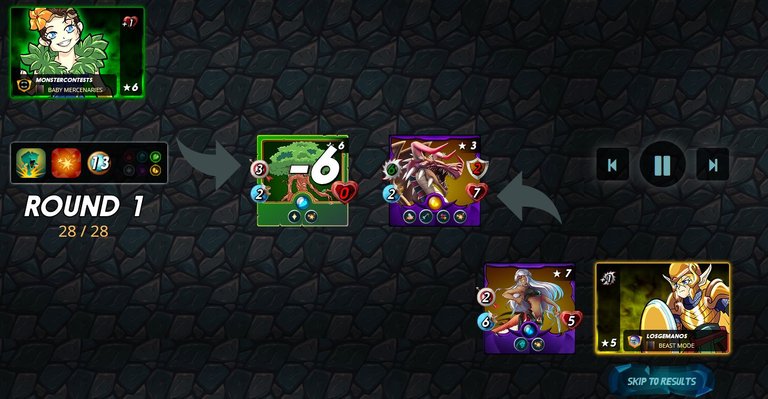 Result:
I want to say my strategy worked but it is more like - my mind was blown. I didn't really think of the Stampede ruleset and had my eyes completely on the Retaliate ability + Blast. I was pretty surprised when the Desert Dragon just trampled through the enemy lines like there is no tomorrow.
The Dragon Splinter is my favorite, the fact that you only need 1 high level summoner to possibly get access to all high level cards is really nice.
The full battle can also be watched here
Thanks for reading and happy battling!

In case you don't have a Splinterlands account yet, why not create one now
---
---