[Gladius Edition] Buy & Open 2 Gladius Case - Guild Brawls Reward Cards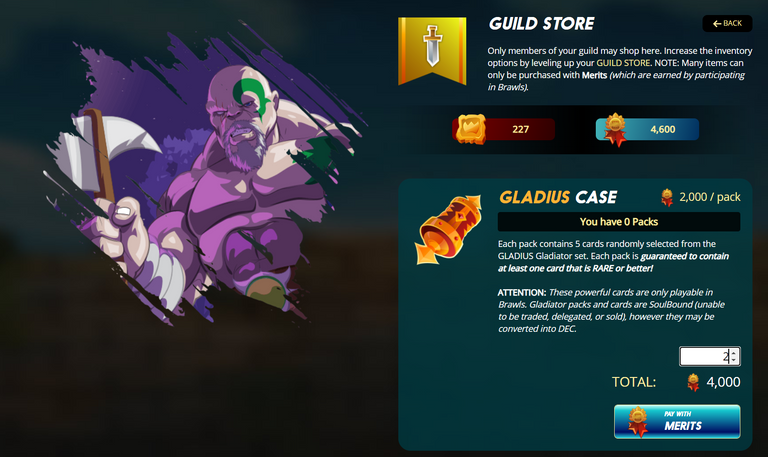 In the last guild brawl we, the Legendary Dragons guild, were successful again and were able to collect 4600 Merits for each player in the brawl. Today I exchanged these 4600 Merits for 2 Gladius Case. (2000 Merits per Gladius Case). This gave me another 10 cards for the Gladius Edition, which I play exclusively in Brawls. These cards I can't delegate, sell but only play or burn.
My goal is to get as many Gladius cards as possible by the end of the year. In the full hope that we can play with our guild on a higher tier soon.
The Gladius cards are sometimes worth their weight in gold... with the effect "Bloodlust" playing the cards is really fun :)
The next Brawl will be over soon, then there will be new Merits for the next cards.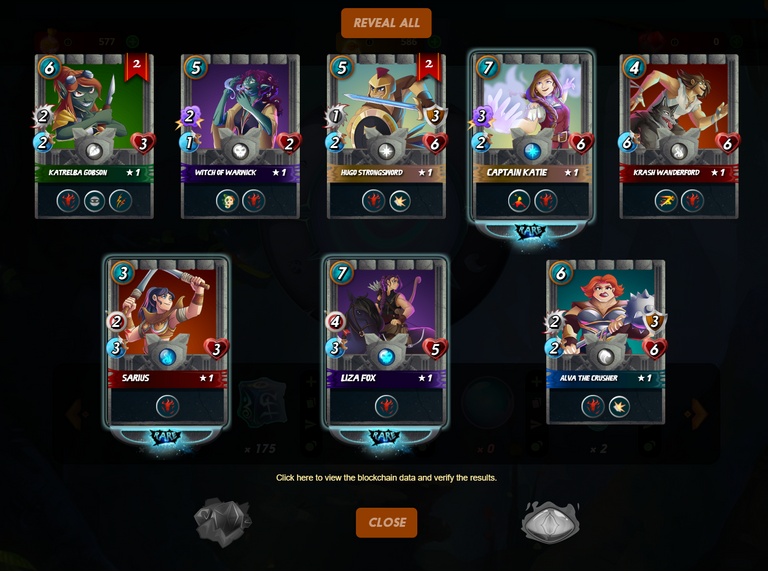 ---
---