My Grandmaster Rathe is now on MAX Level! 💪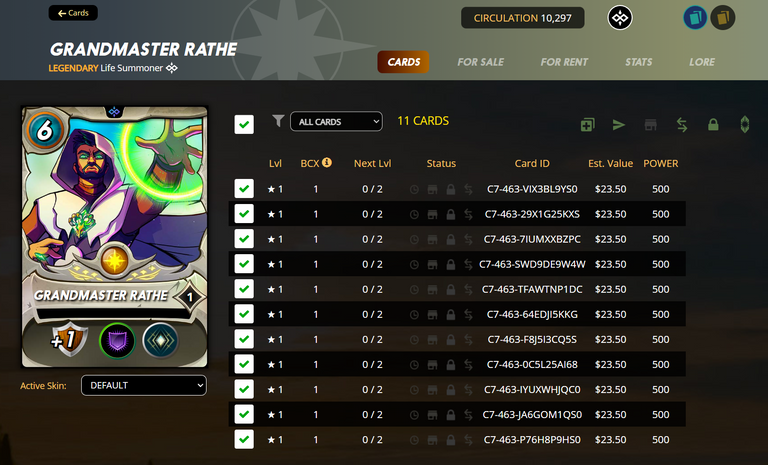 Yesterday evening I finally did it. I brought my Legendary Summoner from the Chaos Legion Grandmaster Rathe (@moriarty95) to the MAX level. When I airdropped the card I got 8 of them and had to buy 3 of them on the free market. 3 more I had bought at about 18 USD a piece. Now with 11 cards the Summoner has a value of over 258 US Dollar.
Now I will have a look where the Summoner can be used quite well. Also the next (Fire) Summoner will be dropped soon - namely when the next 1 million Chaos Legion Packs have been sold - The current status looks like this:
Gestern Abend hab ich es dann auch endlich getan. Ich habe meinen Legendary Summoner aus der Chaos Legion Grandmaster Rathe (@moriarty95) auf das MAX Level gebracht. Bei dem Airdrop der Karte habe ich 8 Stück erhalten und musste mir 3 Stück davon auf dem freien Markt kaufen. 3 weitere hatte ich mir bei ca. 18 USD das Stück gekauft. Nun mit 11 Karten hat der Summoner einen Wert von über 258 US Dollar.
Nun werd ich mal schaun, wo man den Summoner ganz gut einsetzen kann. Auch der nächste (Fire) Summoner wird bald gedroppt - nämlich dann, wenn die nächste 1 Million Chaos Legion Packs verkauft wurde - Der aktuelle Stand sieht so aus:
---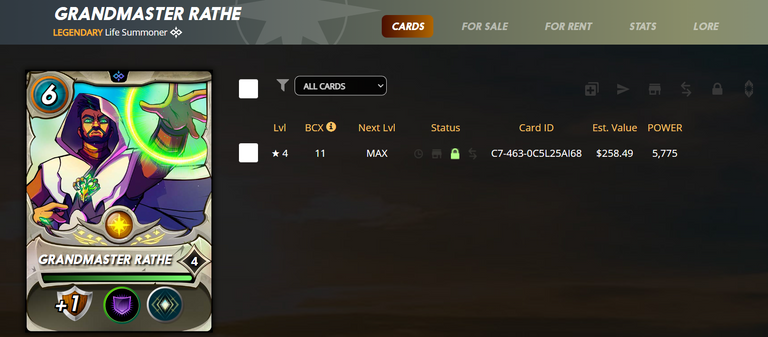 ---
---