Reached my Yearly Goal - 200k SPS Staked!
Over the last year I had set a goal for myself - 60k Hive Power and 200k SPS staked by the end of the year. I reached one of the two goals yesterday, January 01, 2023. Through various rewards at Splinterlands such as Ranked Match Games, Tournament Rewards and the Guild Brawls I have now made it and have my 200,000 Staked SPS Tokens.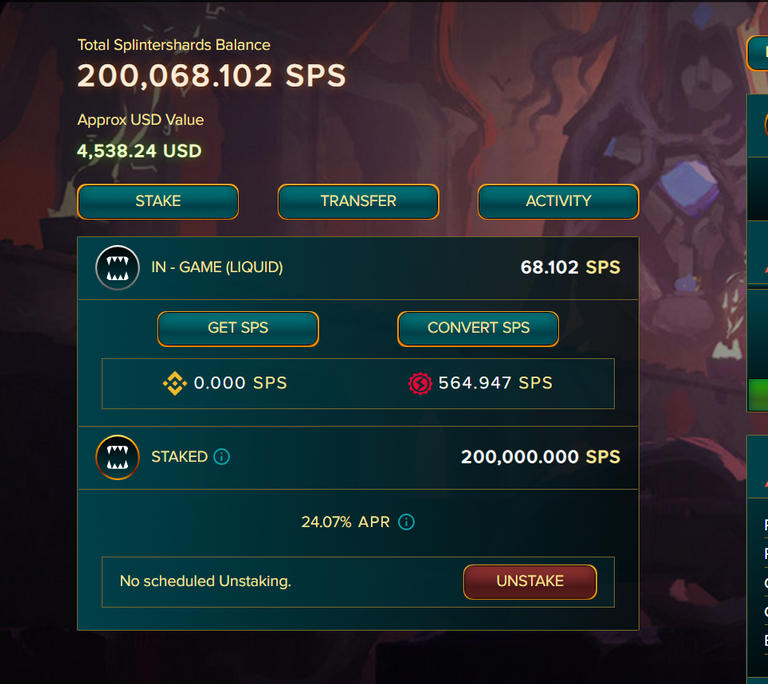 My next goal is the 60,000 Hive Power Staked and for this year the 300,000 SPS Staked. I am curious when I will reach these goals. The SPS price is unfortunately sinking from day to day :( So we need a reasonable use case soon, which brings the price permanently up.
But well... just keep going, it will be fine.
Happy new year to you!
---
---