Splinterlands - New Player Progress at the Start
If you're a new Splinterlands player, you've definitely bought the Spellbook. And now you set out to make some matches in the leaderboard. Now recently in your first matches in the Novice League you have automatic opponents who don't have a guild and start with _SLBB_. SLBB stands for Splinter Lands Battle Bot and is one of Splinterlands automatic opponents, so that you can quickly advance from the Novice League to the Bronze League and earn your first Cryptos. In your first matches you will have learned the mechanics of the game and with your new fresh knowledge you can fight against real opponents in the Bronze League.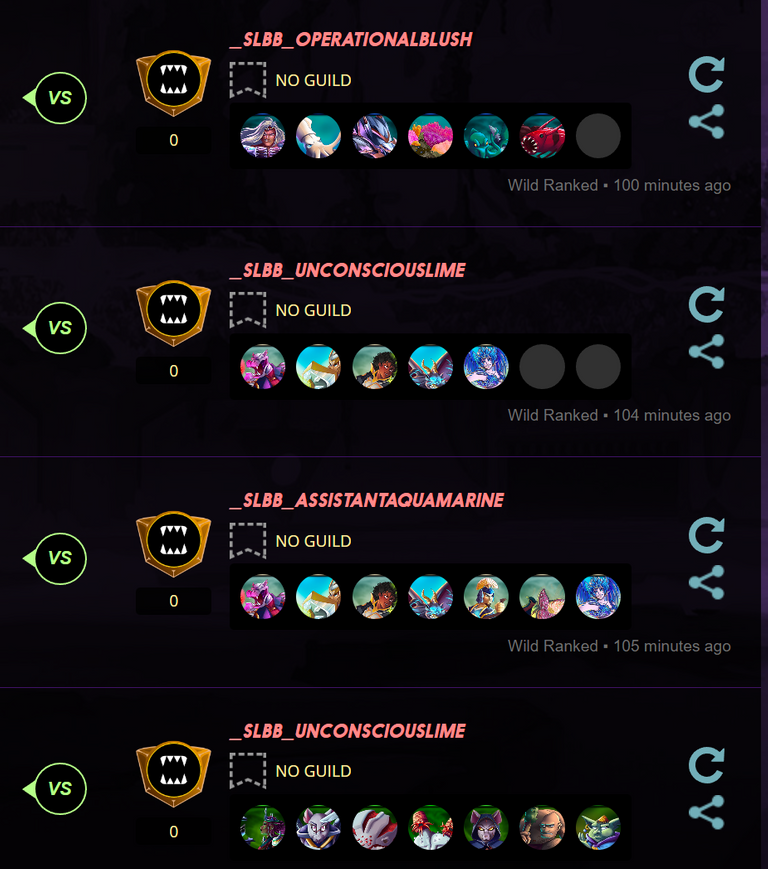 ---
After you have reached your first 100 rating points, you will get a series of information windows that give you more details about the game and links to further information. If you need the info again, here are the screenshots and the information linked: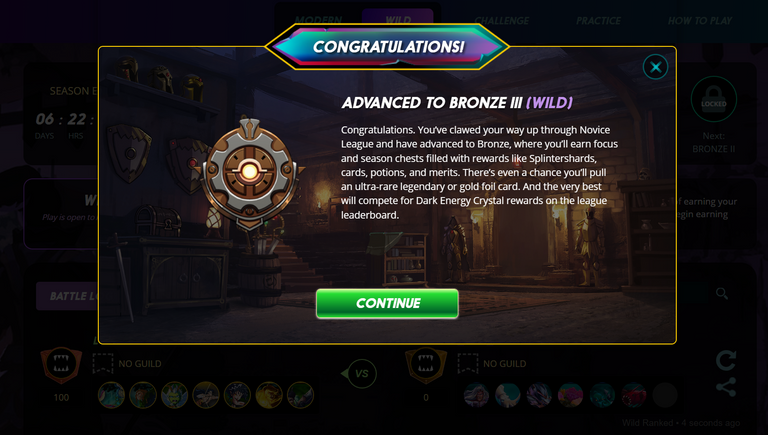 ADVANCED TO BRONZE III (WILD)
Congratulations. You've clawed your way up through Novice League and have advanced to Bronze, where you'll earn focus and season chests filled with rewards like Splintershards, cards, potions, and merits. There's even a chance you'll pull an ultra-rare legendary or gold foil card. And the very best will compete for Dark Energy Crystal rewards on the league leaderboard.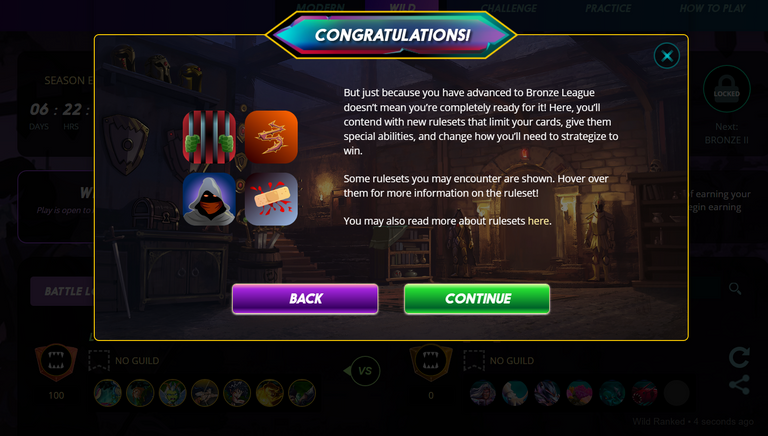 CONGRATULATIONS!
But just because you have advanced to Bronze League doesn't mean you're completely ready for it! Here, you'll contend with new rulesets that limit your cards, give them special abilities, and change how you'll need to strategize to win.
Some rulesets you may encounter are shown. Hover over them for more information on the ruleset!
You may also read more about rulesets here.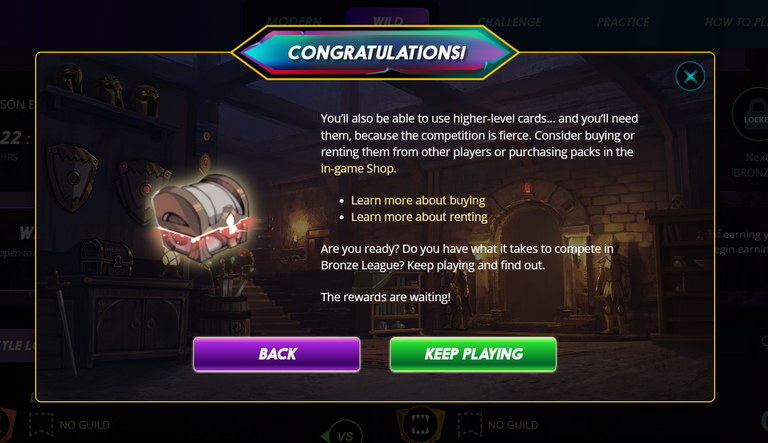 You'll also be able to use higher-level cards… and you'll need them, because the competition is fierce. Consider buying or renting them from other players or purchasing packs in the in-game Shop.
Are you ready? Do you have what it takes to compete in Bronze League? Keep playing and find out.
The rewards are waiting!
NEW SYSTEM FOR FREE MATCHES
Since recently you now have energy system. Every match you play in the Leaderboard Ranked Match costs you one Battle Point. One Battle Point is regenerated per hour, so you can play 24 matches every 24 hours. You can also regenerate your matches up to 50 hours so you can play 50 matches at a time. Depending on how you like it.

More Details to this System you will find here:
https://peakd.com/splinterlands/@splinterlands/announcing-a-new-energy-system-for-splinterlands-ranked-battles
Do you have more questions? Drop your questions in the comments.
---
---