Battle Weekly Challenge - Time Mage
Battle Weekly Challenge - Time Mage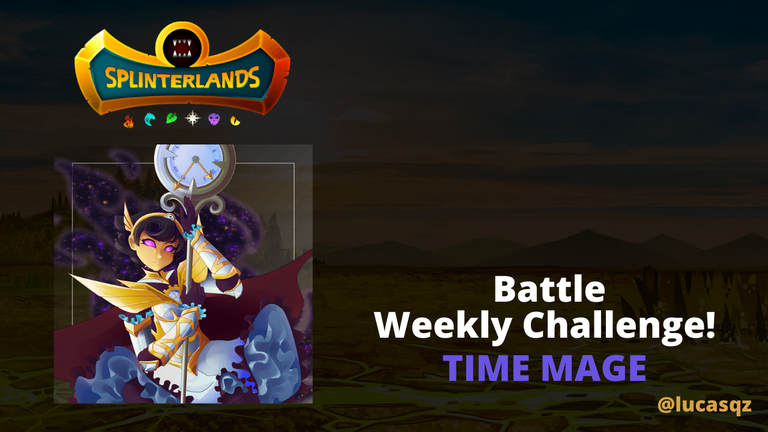 Hello everyone! This time I'll talk about Time Mage, from Life, one of the Splinters that I like a lot!
TIME MAGE
Time Mage is a card I like to use when playing with Life. As most Life Monsters are slow, this card helps a lot to reduce the chance of missing. And I like to use her in the last place, to dodge some sneaky attacks.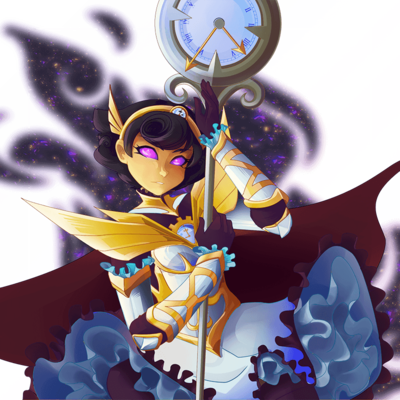 Time Mages are members of the Order of the Silver Shield and close associates of the Wizards' Council. They are trusted to peer through the fabric of time and reality to foretell the future or manipulate the present by slowing the flow of time. They can also speed up the aging process of armor, causing it to rust prematurely.
However, with such power also comes great risk. The future is ever-changing, and the ripples of time can affect everyone. Time Mages must undergo strict training to ensure they don't abuse their power and use it only for the most dire of circumstances.

The rule set

| | Taking Sides: Neutral Monsters may not be used in battles. |
| --- | --- |
Strategy
My strategy in this battle was to use Shieldbearer to concentrate the enemy's attack in just one place.
To increase the damage dealt, I used Silvershield Knight to increase melee damage in conjunction with Silvershield Assassin, which aims to eliminate the back line.
Soul Fiend and Gargoya Scrapper were used to fill the remaining spaces, as well as attracting opportunity attacks if Shieldbearer is defeated.
Cards and Lineup
Card

Goal

Lorna Shine


- Nullify first attack to all cards.

Shieldbearer


- Concentrate the enemy's attack.

Silvershield Knight


- Increase melee damage.
- Reserve tank, in case the Shieldbearer is defeated.

Soul Fiend


- Meat shield.
- Opportunity distraction.

Gargoya Scrapper


- Meat shield.
- Opportunity distraction.

Silvershield Assassin


- Eliminate the back line.

Time Mage


- Slow down enemies.
- Dodge possible sneak attacks due to his high speed.
Battle
Round 1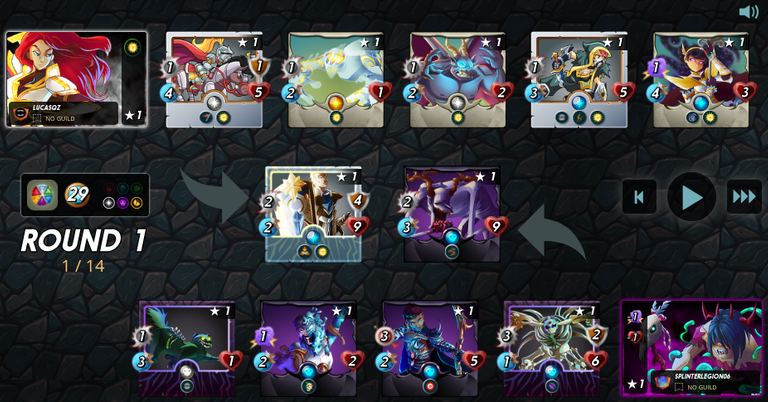 Round 2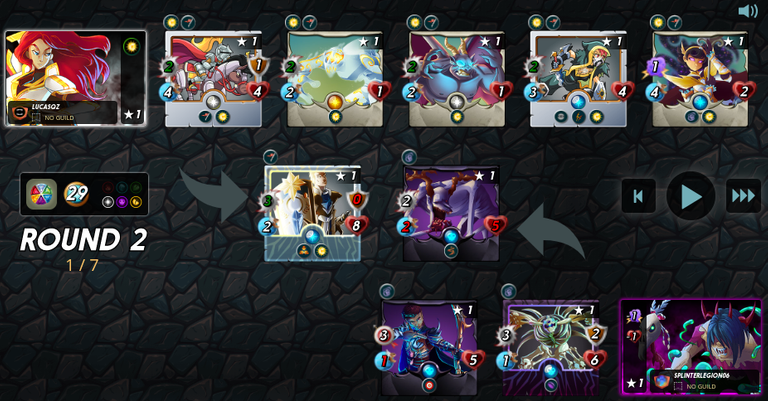 Round 3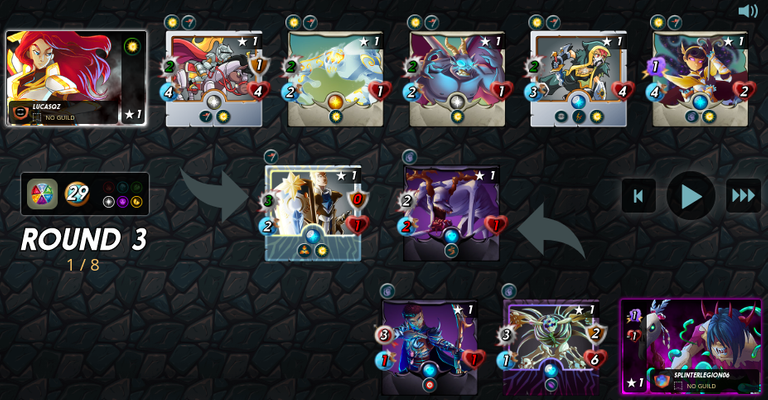 You can see the battle here.
Conclusion
As the opponent put their weakest cards in the back line, Silvershield Assassin was able to quickly eliminate them, leaving in the end only his secondary tank as the last living monster.
---
Want to play Splinterlands? Consider using my referral link and I will send you 125 DEC!
---
---