Battle Weekly Challenge - Xenith Archer
Battle Weekly Challenge - Xenith Archer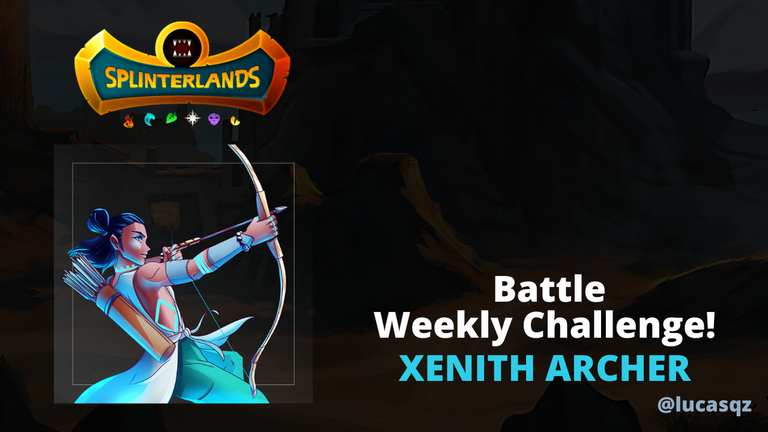 Hello everyone! This time I'll talk about Xenith Archer, a ranged monster from neutral cards.
XENITH ARCHER
Xenith Archer is a card that I don't use much in battles. I usually use it when I need to fill empty spaces or in Little League battles where I focus on using low mana ranged damage dealers.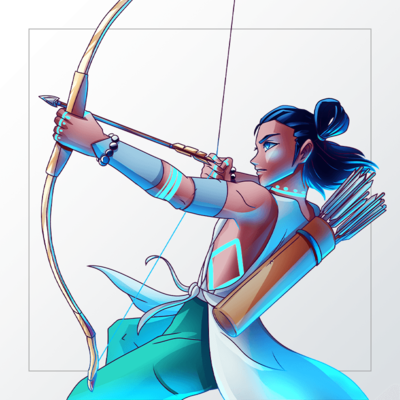 The Xenith Scale is devoted to enlightenment, knowledge, and the protection of others. Members among the order practice to remain balanced in all things and believe Mana, too, should remain balanced. It should not be used to cause chaos or disorder, nor should it be used to tip the scales of justice in either direction. The order believes in fate and that everything has its proper place. Fate and destiny are predetermined, and they should not be altered.

The rule set

| | Unprotected: Monsters do not have any armor and do not get armor from Abilities or Summoner Buffs. |
| --- | --- |
| | Little League: Only Monsters & Summoners that cost 4 Mana or less may be used in battles. |
| --- | --- |
Strategy
My strategy in this battle is to use ranged damage dealers. For this I chose the monsters of Death Splinter, which has great monsters for Little League, but with Selenia Sky as Summoner, in order to increase the ranged damage.
With that in mind, I chose Riftwing as my main tank, hoping to dodge some attacks.
To keep ranged damage dealers out of the front line, I put Shadow Snitch as a secondary tank, as it has a decent health.
And I filled the empty spaces with the monsters that would have the objective of eliminating the opponents.
Cards and Lineup
Card

Goal

Selenia Sky


- Amplify ranged damage.

Riftwing


- Main tank.
- Dodge some attacks.
- Take advantage of the monsters' death to resist longer.

Shadow Snitch


- Secondary tank, to keep the back line safe.

Dark Ferryman


- Cheap damage dealer that will have increased damage.
- Possible "tank".

Soul Strangler


- Cheap damage dealer with good damage.

Xenith Archer


- Cheap damage dealer that will have increased damage.

Naga Assassin


- Cheap damage dealer that will have increased damage.
- Dodge possible sneak attacks due to his high speed.
Battle
Round 1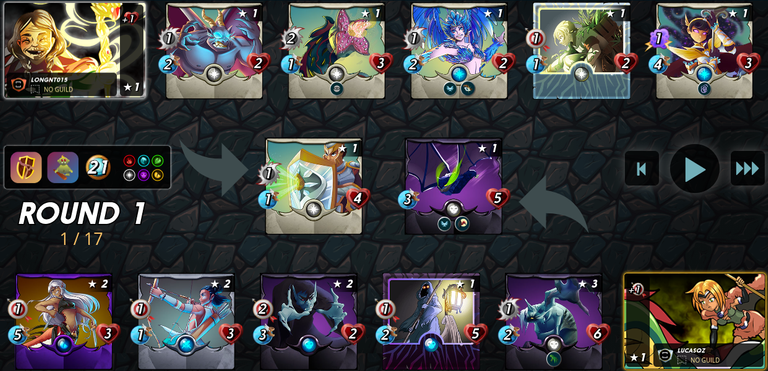 Round 2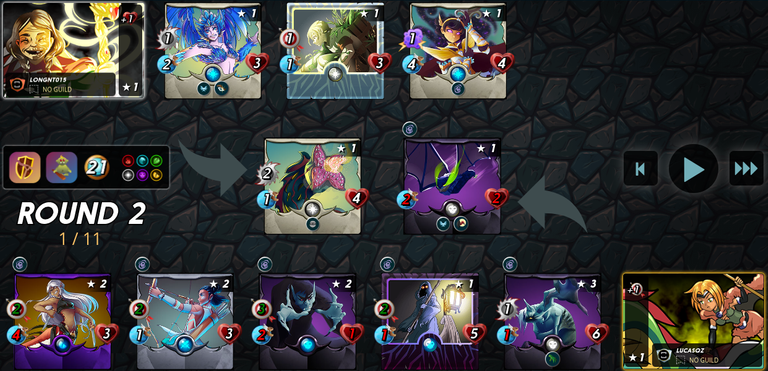 Round 3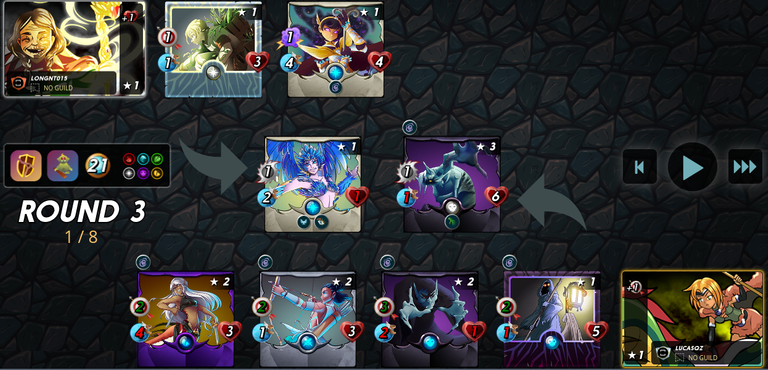 Round 4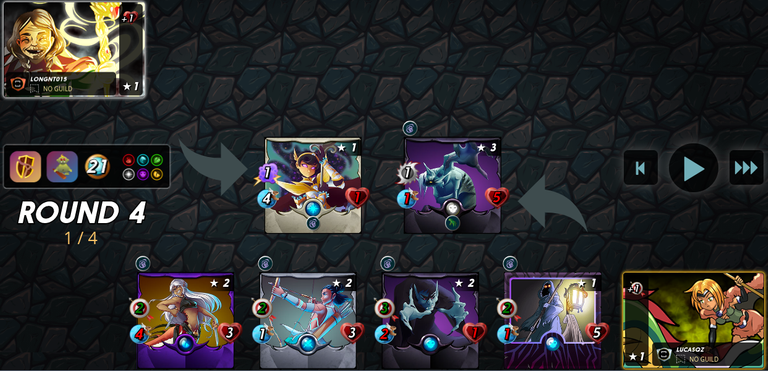 You can see the battle here.
Conclusion
With the slowdown caused by the enemy, some attacks were dodged. However, this formation was successful due to the high damage done and the resilience of the main tank.
---
Want to play Splinterlands? Consider using my referral link and I will send you 125 DEC!
---
---