Luci's Battles on Book | Earthquake x Go the Distance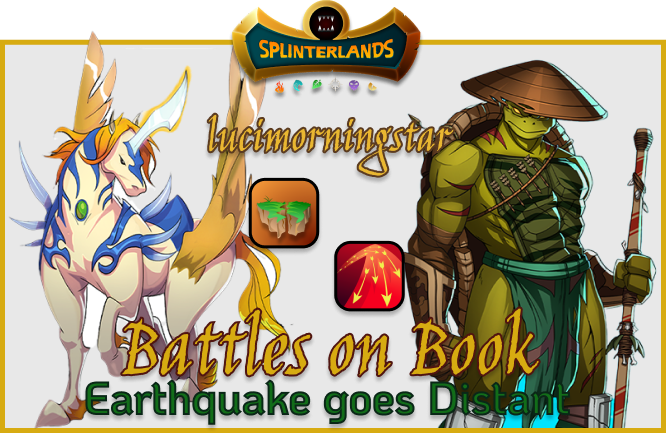 Art cover made via Figma © 2023 lucimorningstar

What is Up Splinterlands!
I've been down for two weeks without posting my Splinterlands content and so today I decided to make 2 or 3 Splinterlnads weird to great battles on my book, and I would start with this Splinterlands battle I did recently on Wild Rank at Silver II League. I just it's so funny how it ends, If I could imagine from Round 6 and onwards War Pegasus and Swamp Spitter are just having a stare-down to death, and whoever blinks first loses. LOL! #comedy
Here's the recap.
Rules of Combat
| | |
| --- | --- |
| Earthquake | Go the Distance |
| All non-flying creature gets -2 damage every round | Only Range creature can be used on this battle |
Other rules of combat:
Mana Cap: 37
Active Splinter: Water, Light, Death

---
Line-Up
---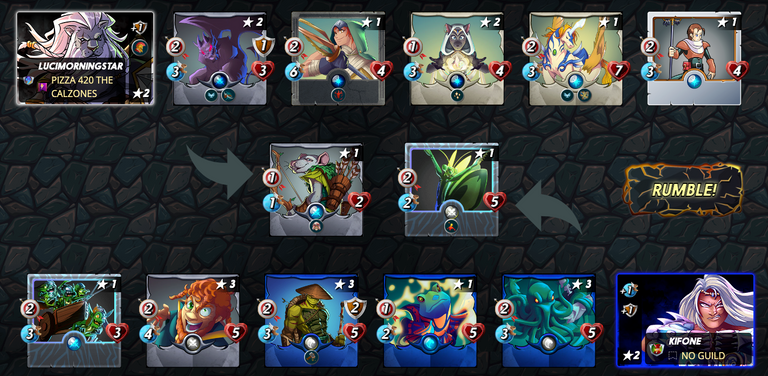 I do not own many Light Cards and usually rent cards but lucky enough to have level 2 my Franz Ruffmane and enough cards to play this battle and started by using Venari Marksrat on the first position to trigger its Martyr ability.
---
ROUND 1
---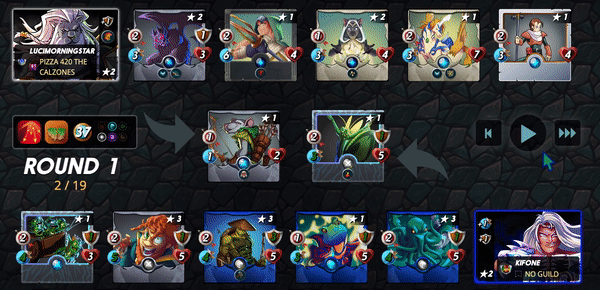 Triggering Marksrat's ability, increasing Gargoya Devil's stats, and I was able takedown opponent's first position.
---
ROUND 2
---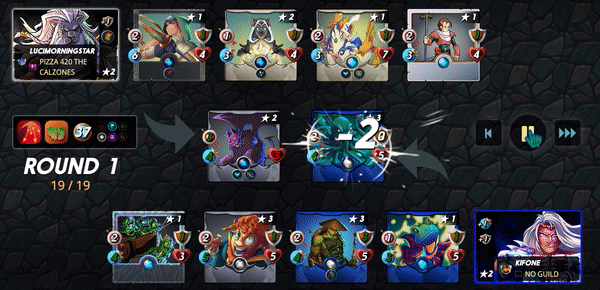 At the start of the second round, all creature with no flying ability gets -2 damage from Earthquake, getting the upper hand by taking two creatures from the battlefield.
---
ROUND 3
---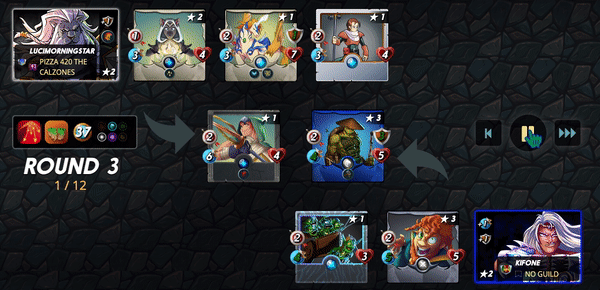 Third round, again earthquake damage to all creature leaving me with only two cards. While my opponent has three left.
---
ROUND 4
---
Since the combat rule is all range only, I didn't have an attack available and Earthquake took down my card on the last position, leaving me with only War Pegasus on the battlefield, while my enemy has Swampspitter and Supply Runner.
---
ROUND 5
---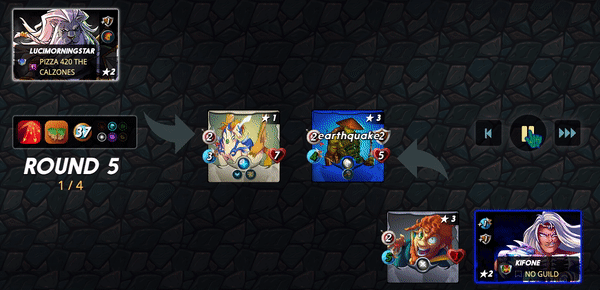 Good thing, War Pegasus is a flying creature, saves me from getting hit by Earthquake and this starts the last stand after the opponent's Supply Runner died from the quake.
---
ROUND 6 and beyond
---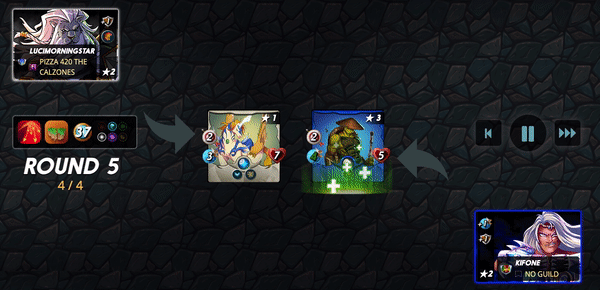 From Round 6 it's just a matter of who goes down first since we both couldn't give any range damage. Swampspitter was kept alive because of its shield regeneration while my War Pegasus was saved from the earthquake with flying ability, and this goes until Round 23, getting hit by fatigue. Until Swampspitter tires out!
---
And that is how I won this Long ass battle! Cheers!
---
Join Splinterlands Commmunity Discord | Community | Instagram | Twitter

---
Play and Earn!
Splinterlands

CryptoBrewMaster

Dcity

HK

Risingstar

Q25.VIP

Card game battle
Brew your own beer
Create your City
Farm your Weed
Become a musician
Play Casino with real money
(Philippines only)

---
---
---