Reasons That Prove Vouchers Is Good To Hold

---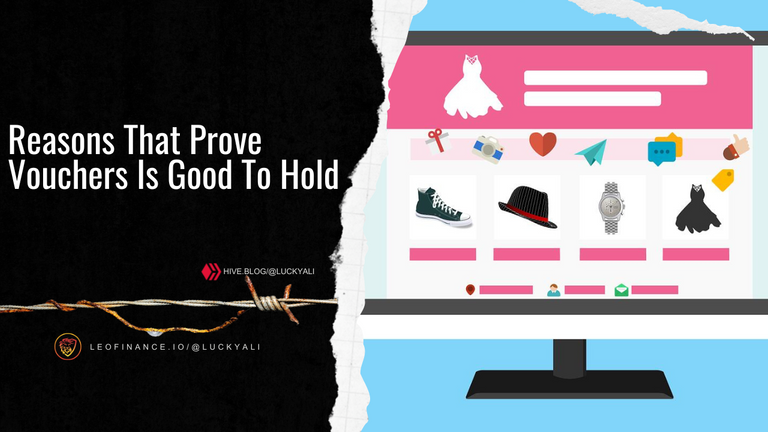 ---
Splinterlands is a game with multiple tokens and you will not be able to see this specific thing on another gaming platform. The voucher token was launched during the chaos legion sale and at that time it crashed the hive-engine market I mean to say it has gone upside and created all-time high. Currently, the voucher is trading at around 0.056 USD which I think bottom price and highly undervalued. over time the price of a voucher is fallen down. So this is the fact and we can't deny it but we can't just say the token is bad because it crashed badly. We are still in bear season and every single crypto is affected.
---
I am earning vouchers from sps staking and node license earning so I am holding enough vouchers but it is good to accumulate from the market when the price is cheap. The current price is low and this is good chance to buy. There is more chance that hive will pump soon due to alt rally and currently the situation is not good due to sec and binance issues but I believe it is a temporary thing and crypto can survive without binance. And it seems like we are moving towards decentralization because it is not good that the crypto market has a leader and CZ is like a leader of the crypto market which is not good. Power should not be in the hands of one person.
---
After the situation will be good, the hive will pump along with the altcoins and it is also good for splinterlands assets. Now it is up to you whether you are going to hold it or not. I am gathering more tokens so that I can grab the opportunity in any upcoming promotion. So I have two reasons to share with you regarding the benefits of vouhcer token.
---
For the promotion benefits
---
Recently, vruz card promo happened and everyone earned good profit by using the voucher. This card was only available for those who stake a good amount of sps and you can only purchase it through a voucher lots of users earned heavy profit from here similarly time to time any promotion happens in the splinterlands, voucher plays a big role. I have purchased sps node validator license and I have used vouchers there and got a huge discount.
---
So in any type of splinterlands promo sale, if you want a discount then you should have vouchers because vouchers tokens give awesome benefits. Even vouchers are useful when a new packs or asset launches.
---
Trade benefits in voucher token
---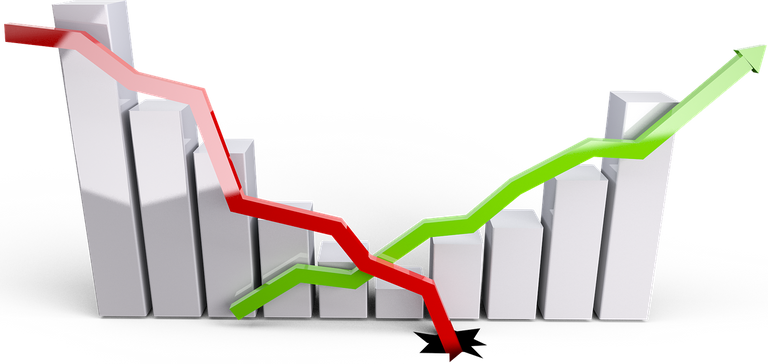 Image source

Whenever the promotion comes, The voucher price goes up and it is a regular pattern of vouchers tokens. Here you can take benefit from this price fluctuation. There is no fundamental and technical requirement for this because it is obvious that in every promotion the voucher price will go up and on other days the price remains at the bottom. That is why trading in vouchers can be most beneficial. This is a kind of long-term trading on a hive-engine platform. Splinterlands organize promotions multiple times a year and sometimes more frequently and it is depended on the situation and plan.
---
Just collect the voucher tokens at a cheap price and book the profit in promotion events and when the promotion is over, buy it again. This is not financial advice but it is worth doing. I think more use cases bring the uptrend in voucher token but it is up to splinterlands team how they work out with the voucher token and I think they have a good plan for voucher token rather than just promotions. Although it is also not bad that it is just used for promotion because it is made for it. promotion is a good use case because no one wants to miss the discount and voucher giving the great opportunity.
---
So what do you think regarding this information? Do you think the voucher is worth buying or not let me know in the comment section also don't forget to share this post with #play2earn and #splinterlnds tags on social media.
---
Have a good day
---
Lucky Ali
---
Image source
---
○_________________○___________________○
| 👇 | | |
| --- | --- | --- |
| | | Hi I am lucky ali from gujarat, india. I am a crypto enthusiast, blogger, and SEO developer. I am always interested to learn new things and getting new experiences. You can find me on hive, twitter and discord (Lucky Ali#6343). Sharing is caring, Thank you hive family ♥ |

Join splinterlands

Posted Using LeoFinance Alpha
---
---