SHARE YOUR BATTLE Weekly Challenge! SOUL STRANGLER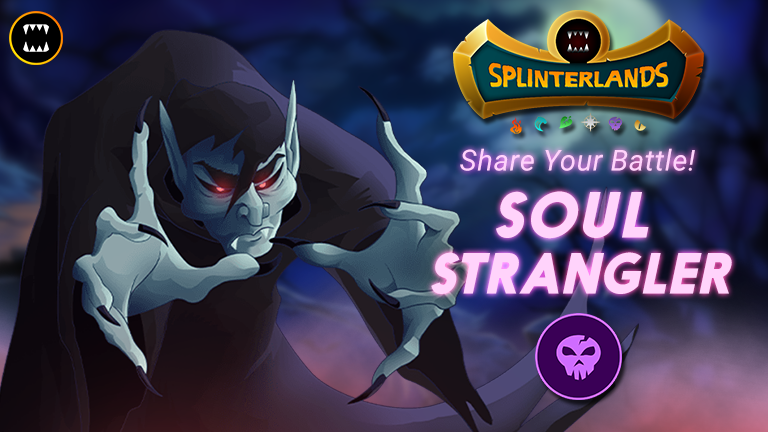 Honestly saying that i am not a fan of SOUL STRANGLER but when it comes to low mana battle, this specific monster is outstanding. Well the battle that i have played is earthquake rule battle so there is not a big role of soul strangler because it has only 2 health so it is died in after first round. Also i play least death team but i know how other every single monster works in death because as you know everything depends on ability and then secondly health, attack and speed. Last time PORTAL SPINNER played major role in the batte which is different than this time battle anyway let's begin this journey.

SOUL STRANGLER highlights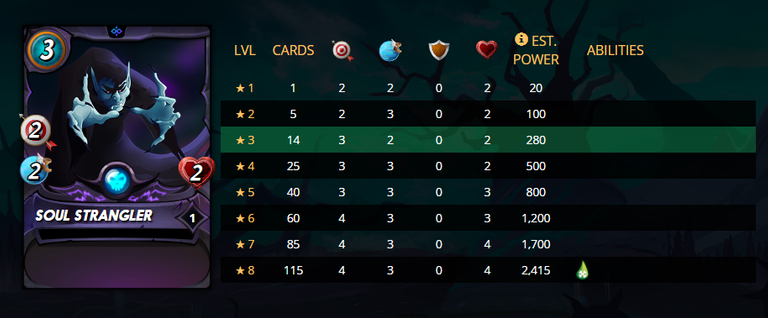 Soul starnger is a rare monster from death series. Normally it has 2 ttack, 2 speed, 0 shield and 2 lives but that's not remain same when you level it up. One of the most important ability is poison and you will get it when it reach 8th level. You have to buy 115 bcx and merge it to reach level 8 and you know this. The thing that makes this card special is it's low mana cap which allws you to make more stronger low mana cap team along with sould strangler. 8th level is very powerful because it has 4 attack which is big and 3 speed, 0 shield and 4 lives. I can't discuss all level so you must check above image for more details.
How i am countering the enemy?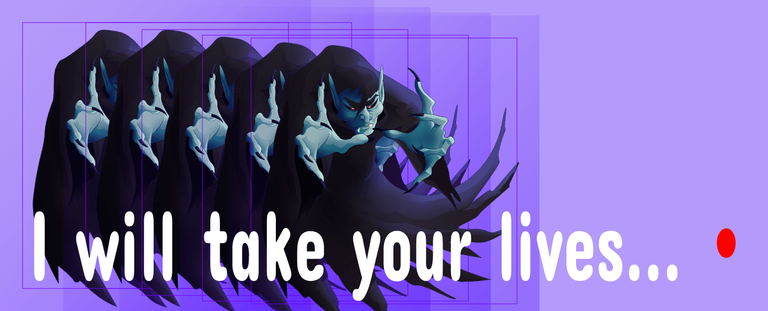 As always, checking opponent's previous 5 team is the most important because it shows the habit of your enemy and your next move will be easy you know the predication.

Scavenger ability played most important role because without this, the battle will be incomplete and the result would be different so all credit goes to scavenger and this is the best counter for me in this battle.

Attacking with ranged attack, magic attack and poison would be great that's why i done this here.

OWSTER ROTWELL is the summoner so if enemy would come with heavy magic attacks so this will crush the all magic attack cards easily.
Battle of this week for the challenge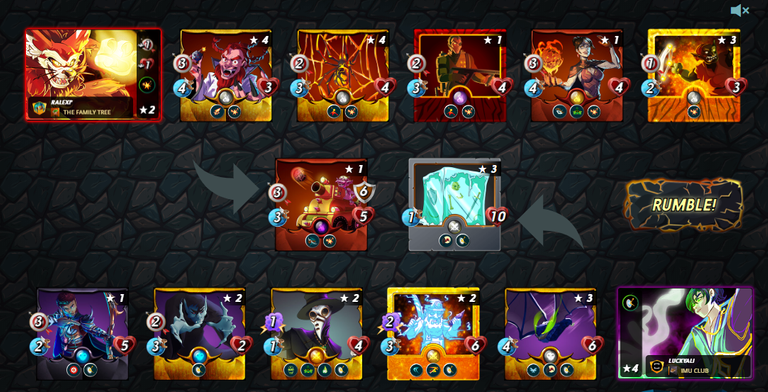 So this is the featured battle and intereseted thing in this battles is you can't understand that who will win in the end by one look and this is what make this battle special. ♥
This Battle rules
| | |
| --- | --- |
| | It us considered as a high mana battle |
| | Earth splinters was not active |
| | Earthquake is the rule and i wanted to take advantage so i focused on scavenger and flying and the result is front of you. It was amazing experince to see that winning with just flying and scavenger |
| | No melee attack in this particular battle and that is why i taken advanatge of it. |
My strategy highlights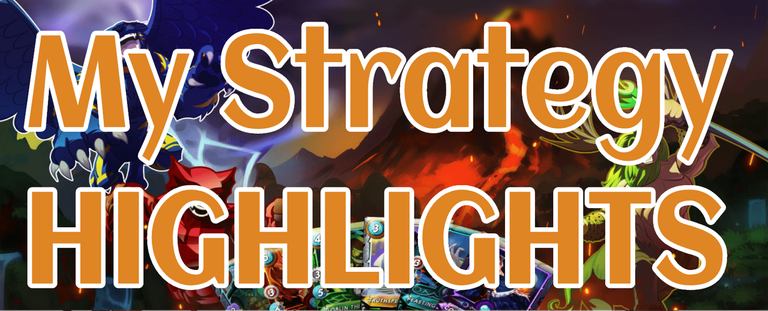 ○ 40 mana :It is considered as a high mana battle so that mean i can take enough powerful cards of high mana. This is why i get the benefit to pic some decent monsters.
○ Keep your distance : No melee attack card so enemy not used any ehavy melee attack card in the first position also there is no hazard of sneak and opportunity cards which is considered as a most dangerous monsters.
○ Earthquake : And here is time to take full benefit and this benefit i got by using riftwing which has flying and scavenger ability and Gelatinous cube which has scavenger also i have lvl 3 of this particular monster. So these two cards played major role to win this battle
The summoner i used is OWSTER ROTWELL and it has speciality to protect from magic attacks because each monster will have reflect ability so all magic attack cards will go to dustbin by just using this particular summoner. So i take the precautin from magic attck by using this summoner as well i have taken poison card which is doctor blight and known for it's poison attack. And as always i required 2 ranged attack cards dhampir stalker and soul strangler are the better option. Wuth dodge and swiftness and 2 magic attack spirit miner proved that it is the great weapon for me against any opponent.
The lineup
| Position | Card image | Card names | Notes |
| --- | --- | --- | --- |
| 1 | | Gelatinous Cube lvl3 | Keep your distance rule so i have to take this in first position |
| 2 | | Riftwing Lvl 3 | Earthquake rule and keep your distance rule so in both this one is very useful and also save front position so that other cards can attack longer |
| 3 | | Spirit Miner lvl2 | Great magic attacker as well as dodge and swiftness ability |
| 4 | | Doctor Blight lvl2 | Magic attack monsetr with Affliction,Camouflage and Poison ability |
| 5 | | Soul Strangler lvl2 | Superb rare magic attack card known for low mana battles |
| 6 | | dhampir stalker | This monster never miss attack and it has 3 attack so great ranged attack card to use in the last |
Let's do a battle
Full battle link : https://splinterlands.com?p=battle&id=sl_7408015491596443a1287d78841d8967&ref=luckyali
In the first round i lost soul strangler
In the second round i lost doctor blight & dhampir stalker and enemy lost lava launcher
Third round was sad part because i lost spirit miner which was my last attackerand enemy lost goblin fireballer, blood maker
Fourth round and i lost my GELATINOUS CUBE and enemy lost lava spider, Ferexia General and Countess Sinash.
I won ♥♥♥
Did my strategy work ?
Yes it i worked and accroding to my earthquake rule strategy i have taken scavenger ability monsters and one of them has scavenger ability as well as flying ability and it is survived till last breath which is really good and it is the only last card which left in the end. So it is really nice to play this battle i hope you are enjoyed this battle too. Feel free to comment below ♥ Have a good day.
○______________________○__________________________○
| 👇 | | |
| --- | --- | --- |
| | | Hi I am lucky ali from gujarat, india. I am crypto enthusiast, blogger, SEO and web developer. I always interested to learn new things and getting new experience. You can find me on hive, twitter and discord (Lucky Ali#6343). Sharing is caring, Thank you my hive family ♥ |

Join splinterlands
---
---