Splinterlands Anniversary Burning Event Creating Hype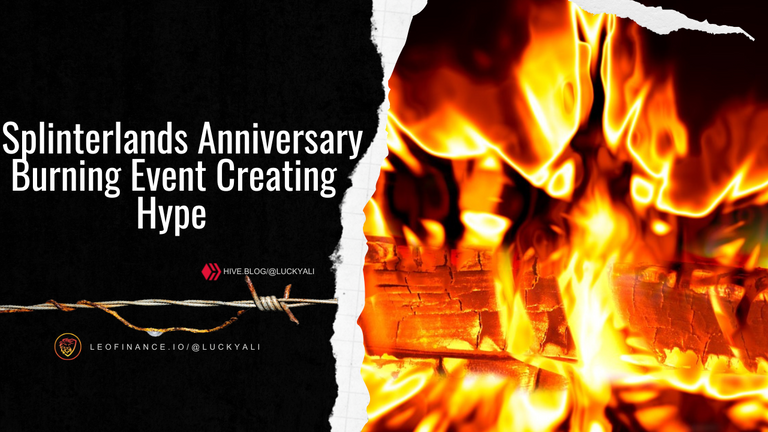 ---
Today is 30th May and there is only one day remaining for this event and the cool thing is it will run for one whole month. Splinterlands achieve great milestone and it will be difficult for other games to achieve this for sure. Also, there is another milestone, and hardly anyone did this, as far as I know, there is no one who did this here I am talking about splinterlands one year longer airdrop.
---
In the last bull season, splinterlands was the leading game in terms of popularity and userbase. But you have to admit that in this bull season, the crypto gaming industry is affected a lot more than other projects. You can see lots of games are dead and also there are big names in this dead list. Splinterlands distributed lots of tokens that's why we are seeing this damage otherwise even the bear market can't harm Splinterlands game this much.
---
But it is good that lots of people are hodlers of sps and they believe in the long-term potential of sps tokens. Now many people planning to burn dec tokens and also I plan to burn DEC tokens in this event but I don't know how much I will burn. The amount is not fixed but I will burn DEC that is fixed because Who would want to give up such an opportunity?
---
Selling Cards To Accumulate More DEC
---
I have seen many users trying to sell their extra cards to accumulate more DEC tokens. In fact, I am also selling my PHANTOM OF THE ABYSS gold foil monster to accumulate more DEC but it seems like it is very difficult to sell it in a short time. I have to reduce the price to sell it. Even if I will fail to sell this card, I would buy DEC from outsourced income.
---
If you are selling cards to burn DEC which is also good because this way or that way you are burning DEC tokens. And our main motive should be to burn more DEC.
---
Overall Assets Will Grow In Price
---
Now this is not just helpful for dec price only but overall assets will grow and especially the sps token. When DEC will be burned the price will hit the peg which is 0.001 and when this happens, We will see people will use the convert SPS to DEC option and this will help the sps price as well. So this is the target of splinterlands team and there is more chance that this time dec will hit the peg and we don't have to wait for more for it.
---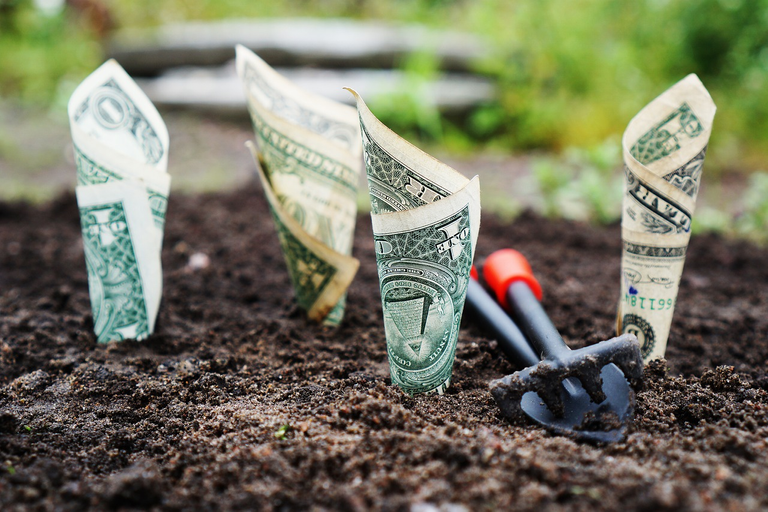 Image source
---
But this is not financial advice because anything can happen to the crypto market. We can just expect that DEC will hit the peg price. so I think DEC burning is like hitting two birds with one stone.
---
No One Want To Miss This Opportunity
---
This is a great opportunity because there are lots of prizes for the users who participate in the burning event. The interesting calculation is here so At the current market price Cheapest reward is 1 riftwatcher pack and the price is 11 hive You need 10k points = 3333 dec = 7.5 hive which means you are getting good profit here with a minimum amount burning.
---
Another interesting benefit is people who burn Dec will get an equal amount of guild power and by using this guild power you can increase your building levels in your guild currently, this feature is not available but in the near future, this feature will be live and that time you can use guild power to build guild's building.
---
After knowing this do you want to miss this great opportunity? obviously, I am not going to miss this. Splinterlands always bring the most beneficial things for the users and this time it is coming with a bang. Chaos legion packs are burned too and now DEC which means overall beneficial things for the splinterlands economy. I will share another post when I burn the DEC tokens but right now I am ending this post. Don't forget to share and reblog this post. Use tags like #play2earn and #splinterlands. Thank you, everyone, for being here.
---
Have a good day
---
Lucky Ali
---
Image source
---
○_________________○___________________○
| 👇 | | |
| --- | --- | --- |
| | | Hi I am lucky ali from gujarat, india. I am a crypto enthusiast, blogger, and SEO developer. I am always interested to learn new things and getting new experiences. You can find me on hive, twitter and discord (Lucky Ali#6343). Sharing is caring, Thank you hive family ♥ |

Join splinterlands

Posted Using LeoFinance Alpha
---
---