My introduction to Hive : A little bit about me
Hello everyone, this is my first post in this wonderful world of Hive and it could not be otherwise than with a wonderful
#introduceYourself
. Hope you like 😊
---
My name is Paulo J. Betancourt Padrón, i am 25 years old and i am from Cuba. This one you are seeing on the right is me, handsome, right😉? Passionate about life, since i was little i was always interested in academic studies to the point that i entered the IPVCE Mártires de Humboldt 7 high school to strengthen my knowledge. At that moment, my love for science, especially Chemistry, began to grow in me, hence i decided to study a university degree related to this branch and it could not be any other way than studying pure Chemistry, well yes friends, today i have a degree in Pure Chemistry graduated from the University of Havana and i am happily practicing my profession at the Center for Advanced Studies of Cuba (CEA).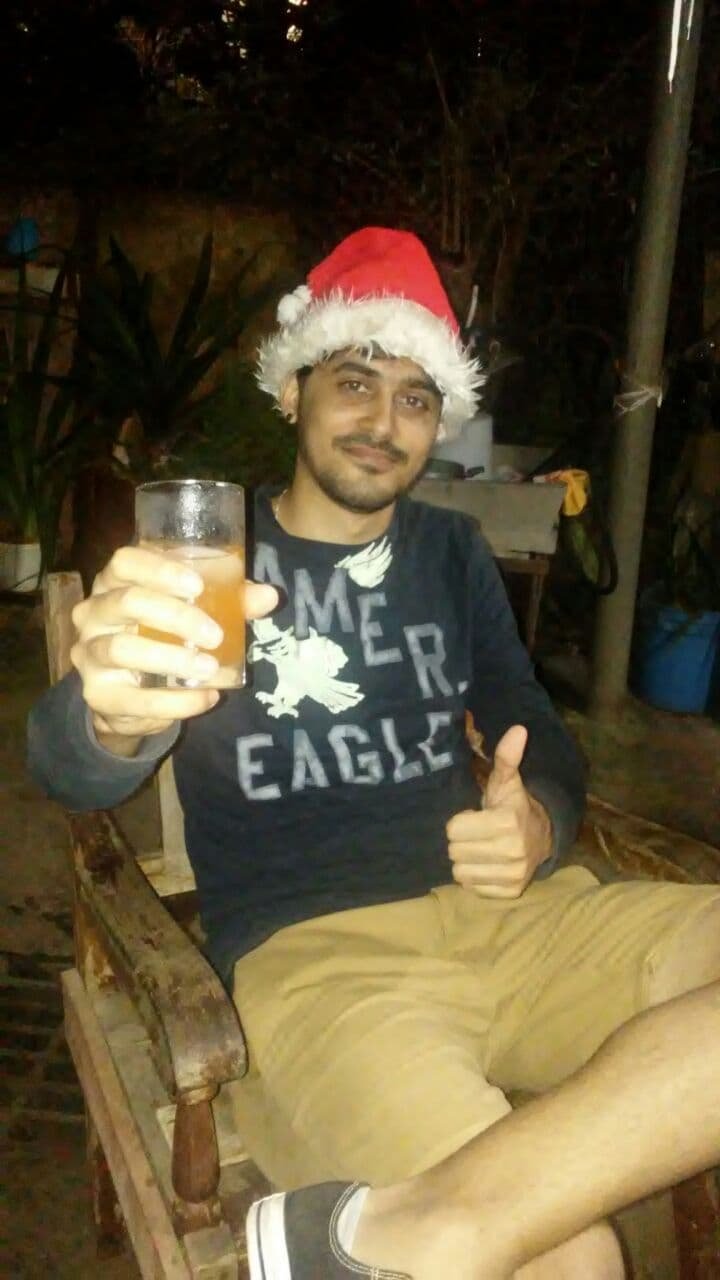 ---
These photos are from the day of my graduation with my university degree, inside (left) and outside (right) of the Aula Magna of the University of Havana.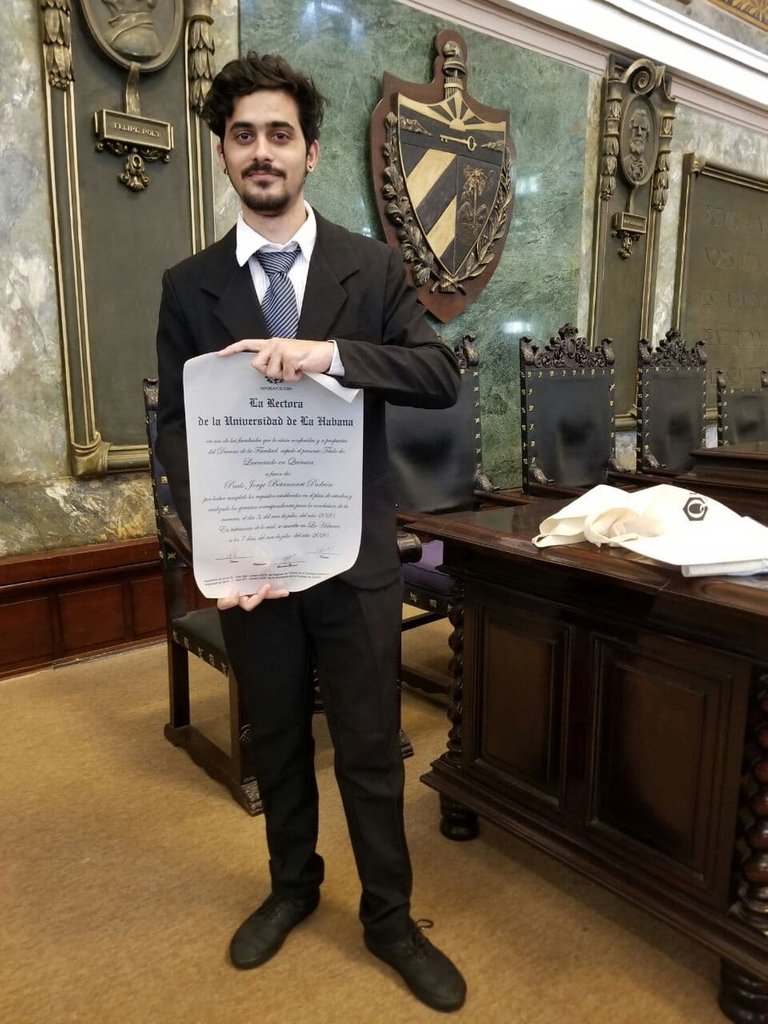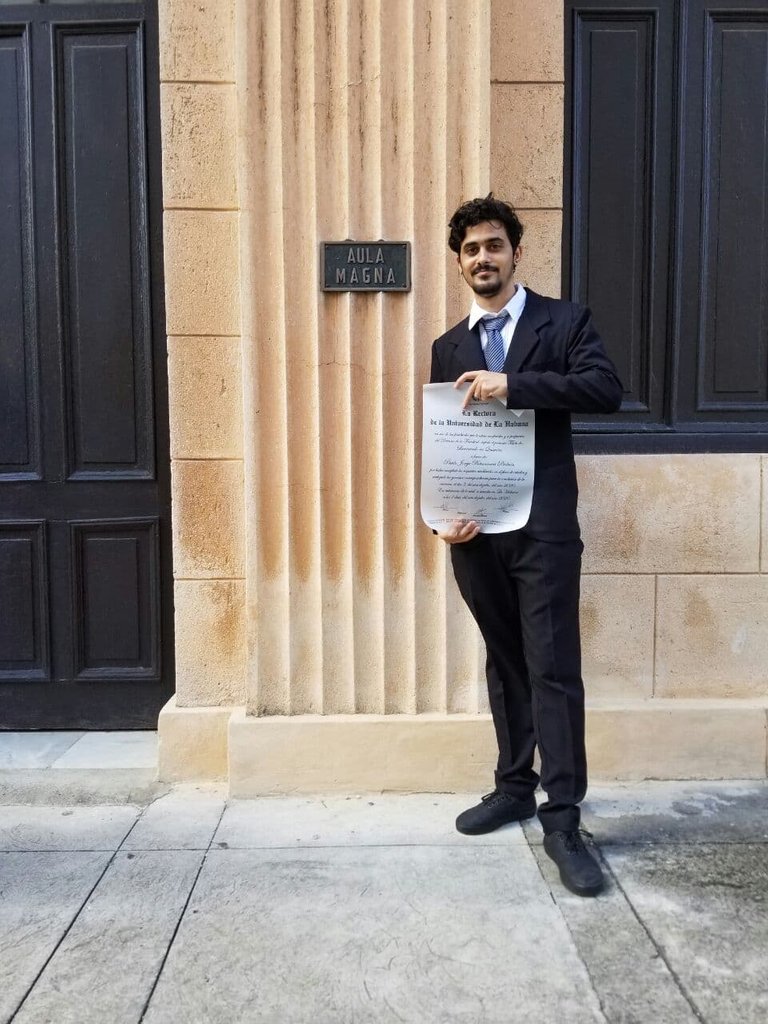 ---
These are all my classmates from my graduation on the steps of the University of Havana in front of the Alma Mater. I am the one who is indicated, I barely appear in the photo 😕. Btw very handsome all 😍.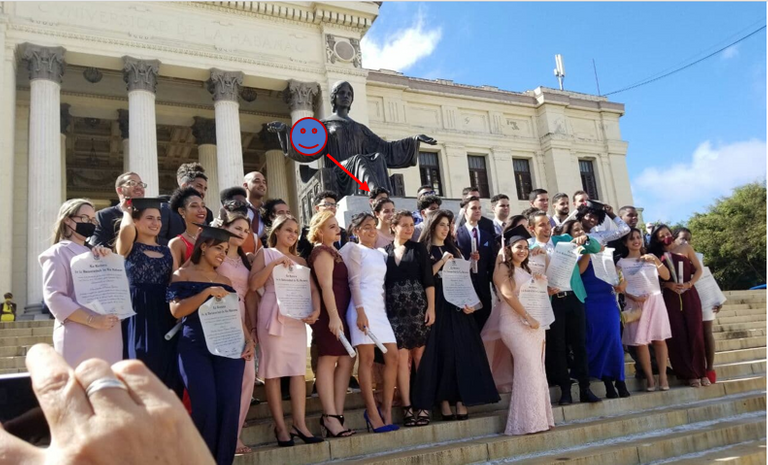 ---
Among other things that I like, I can say that I am passionate about programming and I know several programming languages that I have learned throughout my years as a student and now as a Chemistry professional, being among my favorites Python. Besides that I love to enjoy anime, music, series and science fiction movies and above all I am a passionate fan of football and Real Madrid (Hala Madrid and nothing else), but I still like other sports such as tennis and badminton. I practiced badminton for many years, even winning a regional degree in Cuba and even completing some years of my studies in a sports school.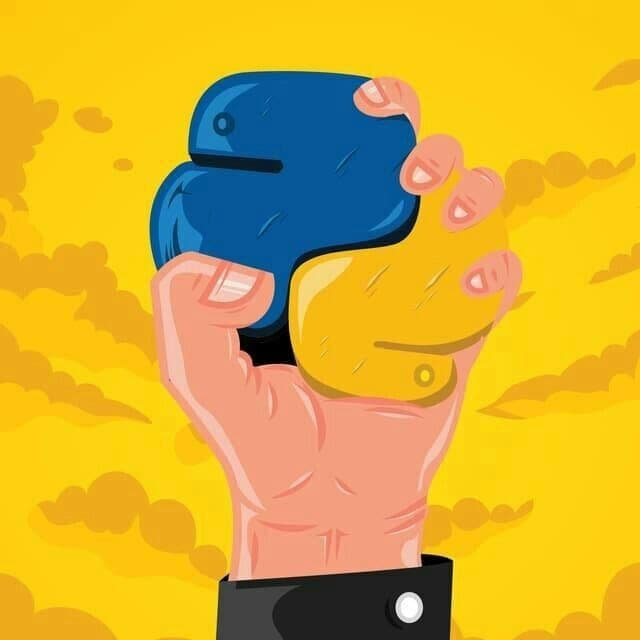 ---
These photos that I show you now are from my current workplace, which I already told you about. It is called the Center for Advanced Studies of Cuba and in this I am currently trained, dedicating myself mainly to computational Chemistry taking advantage of my knowledge in programming, although if I have to put on my coat and go to a laboratory and do a chemical reaction, I do it with the oldest taste of the world.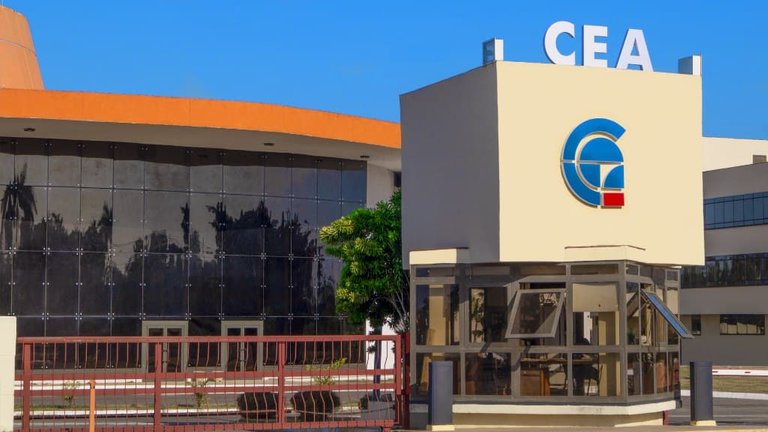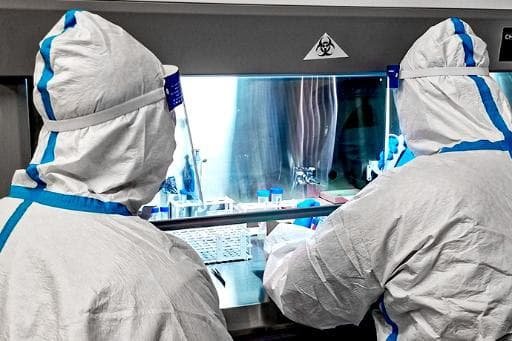 ---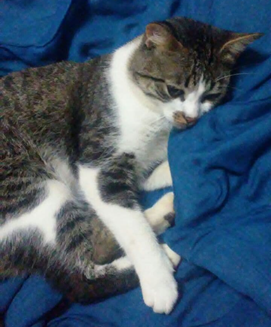 This is one of my pets is called Missy, I also have 2 dogs, a cat and a crab but this is the one I have the most attachment to. What is the cutest thing you've ever seen in your life.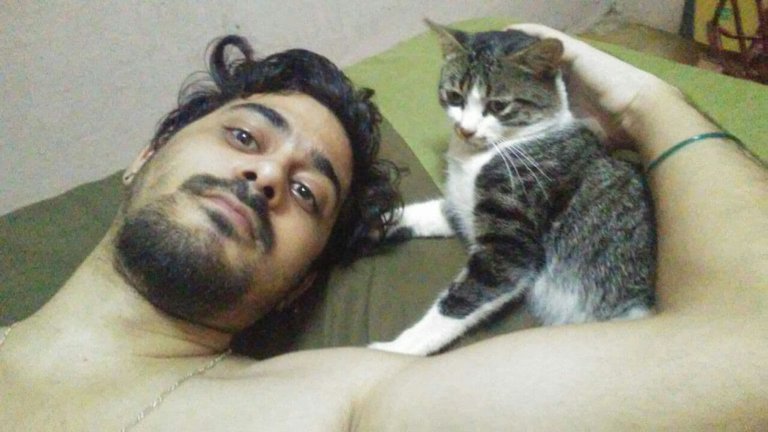 ---
Currently I live with my parents and my brother, and I have a large number of friends who are my day to day in my life. In my free time I like to go out with my friends, live the good life, go to beaches, bars or just go out and talk. I also like to play with Photoshop although I must say that I am not very good, I bring you an example of my skills in Photoshop, please do not laugh😂🤣.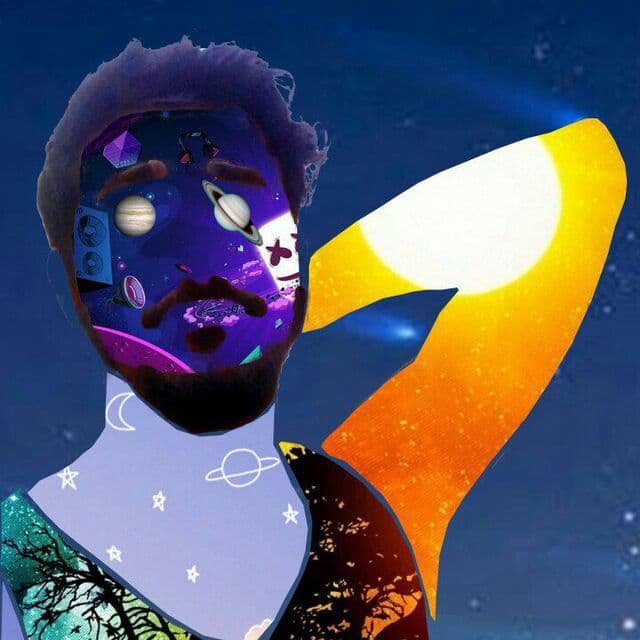 ---
And finally, other of my great passions and it was thanks to this that I discovered this wonderful world of Hive, and it is nothing more and nothing less than games! Since I was little I have been passionate about games and at least I spent a lot of time in them, now not so much because I have some responsibilities (adult life). But hey every time I play a bit, especially Splinterlands, this game based on the hive blockchain of collectible cards was recommended to me by a friend and at the moment I fell totally in love with it, then I joined his telegram community where I was learning and relating to the game more and more to the point where I went from learning, to teaching and clarifying doubts in the telegram group. It was in that wonderful community that I learned about hive blogs and how to transmit this knowledge so that it is useful to another and therefore reach this point where I am. I want to clarify that although I arrive with the aim of teaching my knowledge of splinterlands, I also want to teach about other things that I am passionate about such as chemistry and programming, because at first I thought that it was all about splinterlands but going into hive I have realized that Hive is as big as your imagination allows. Without further ado, thank you very much to all of you who read this post, I hope it has been to your liking and I hope that my future post will be of help to many of you.
---
---