Splinterlands Art Contest // Week 192 // 3D Card Selenia Sky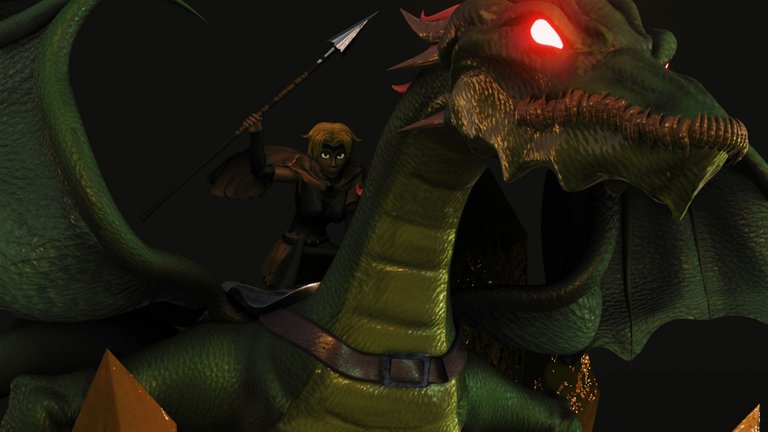 Hello! well with this card model this time work 2, this time I took my pc to the limit a bit since I had to do the renders with the engine (Eevee) at the end making some adjustments so that the render would be the best possible, I normally use ( Cycles) but this time it was almost impossible because of the render time in this model, I think I will improve the ram memory and the video card.
In this model I really liked the spit as part of the skeleton to give the Dragon rider the pass, the diamonds with the rock and lava texture were I think the best touch to give the model a more beautiful presentation with this base, I wanted use some rocks with grass but I think it looks better that way, I also wanted to give the Dragon some more poses like flying but my computer limited me a lot when adding more poses with the skeleton xD hehehe
I hope you like this model because so far it is the best model I have worked on, I hope to continue improving the facial expressions and textures a little more.
---
Blender 3D
Armorpaint
---
High speed video of the 3D model: Here
---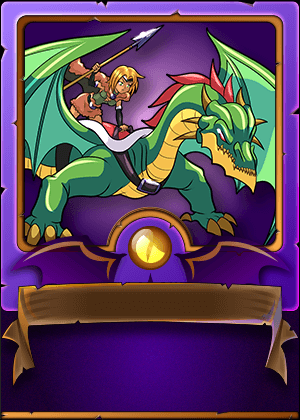 ---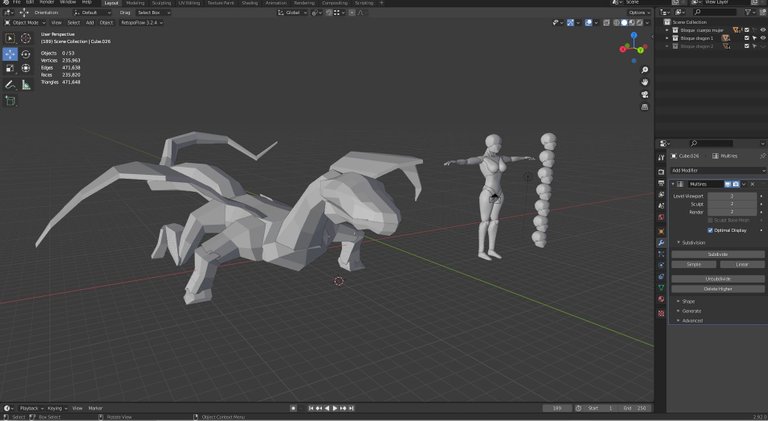 ---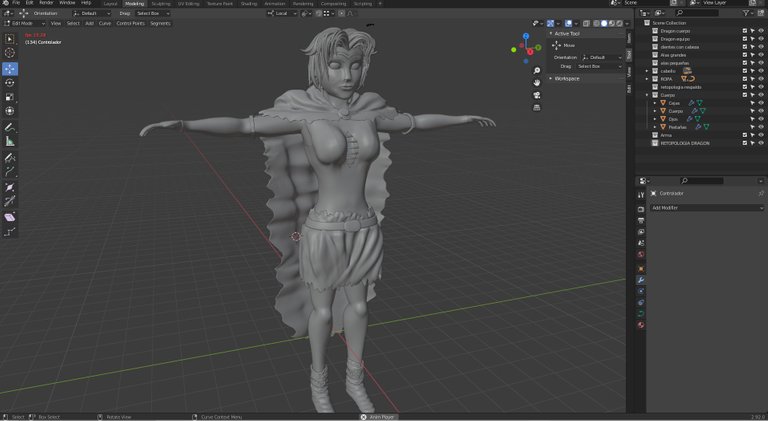 ---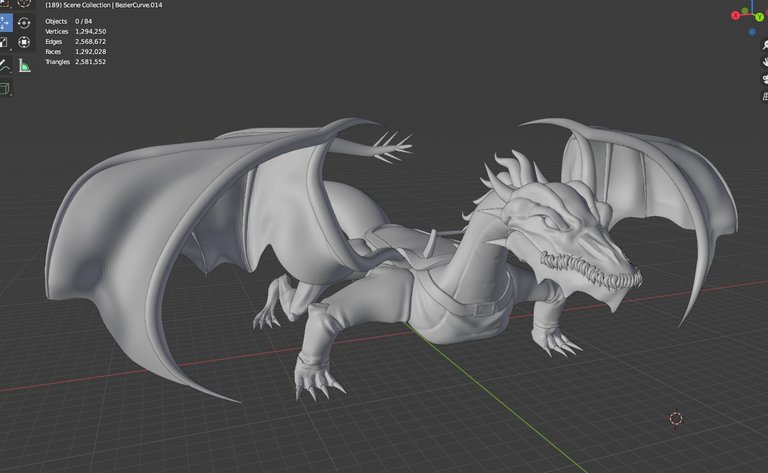 ---
Finished model without textures: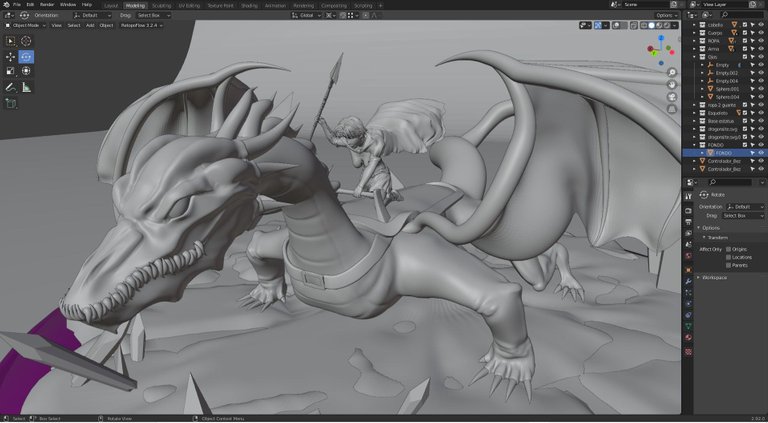 ---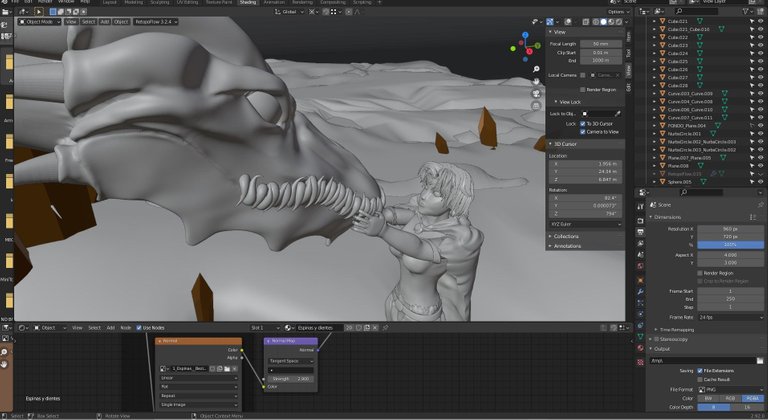 ---
Adding textures in armorpaint: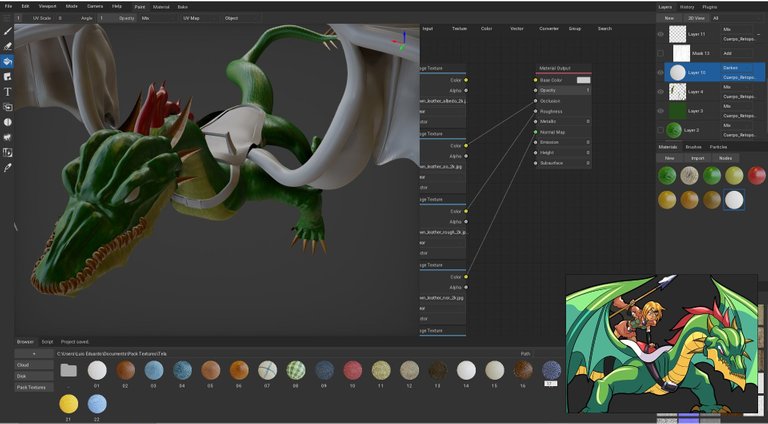 ---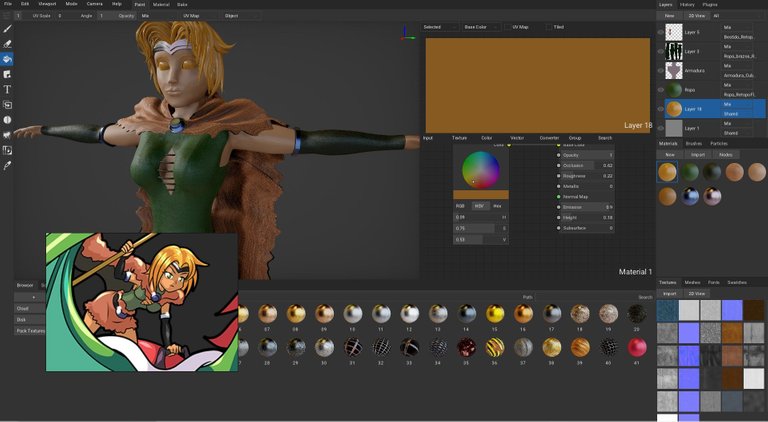 ---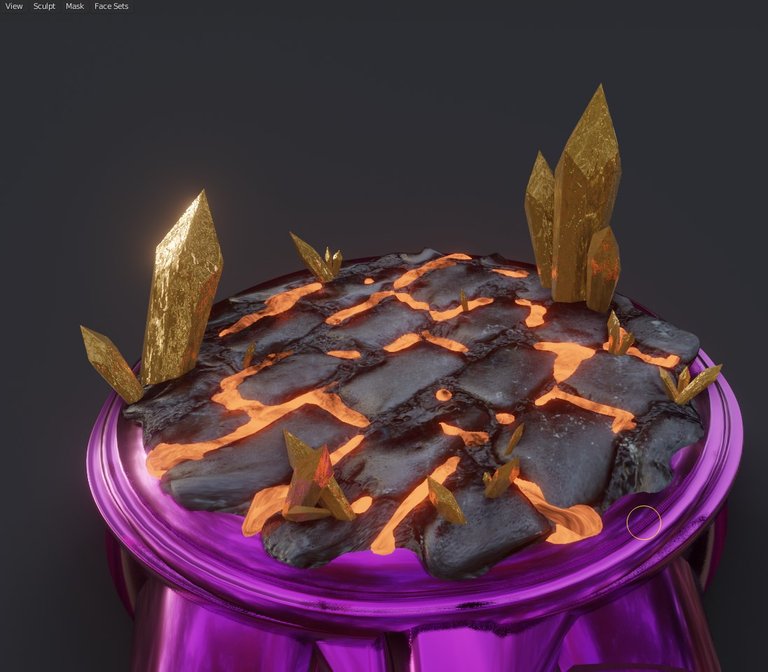 ---
Textures and render tests: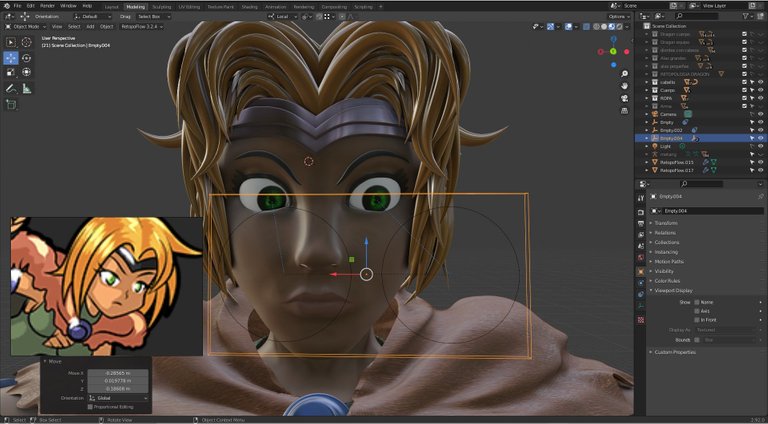 ---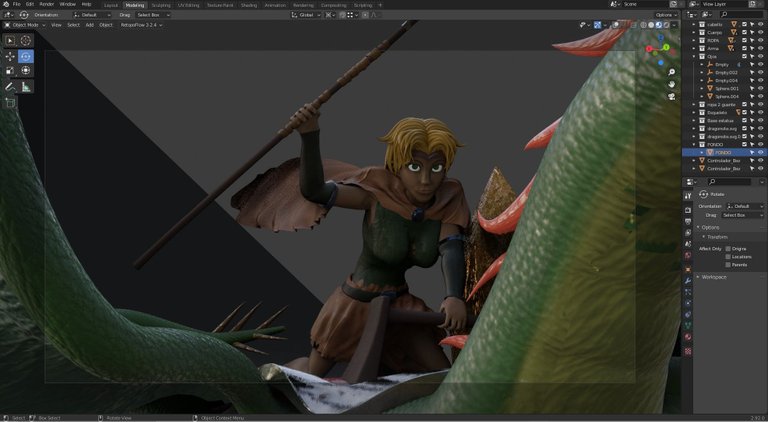 ---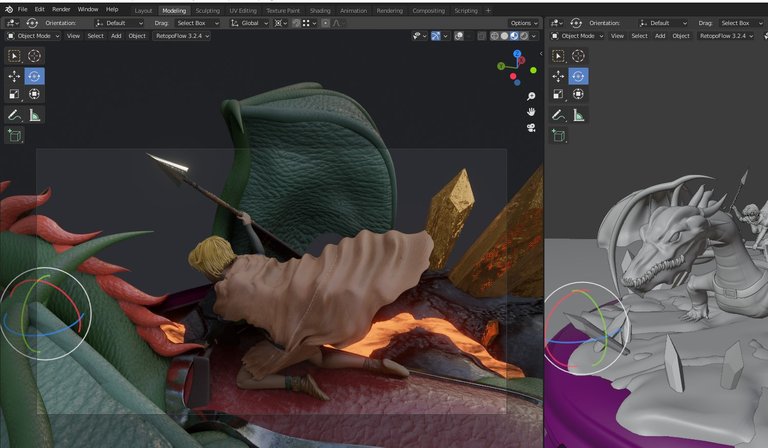 ---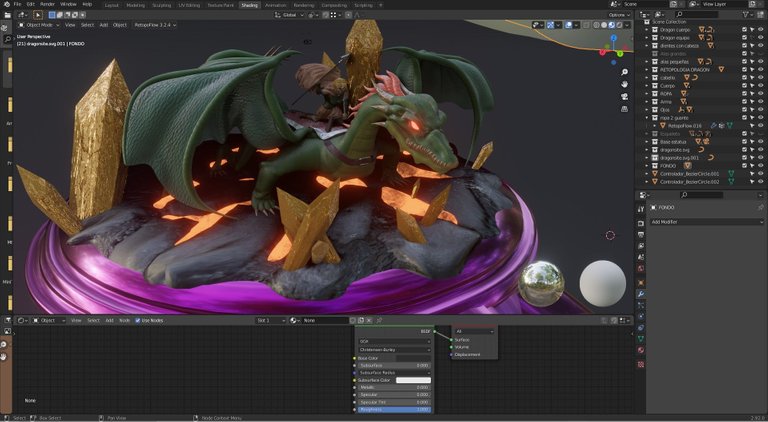 ---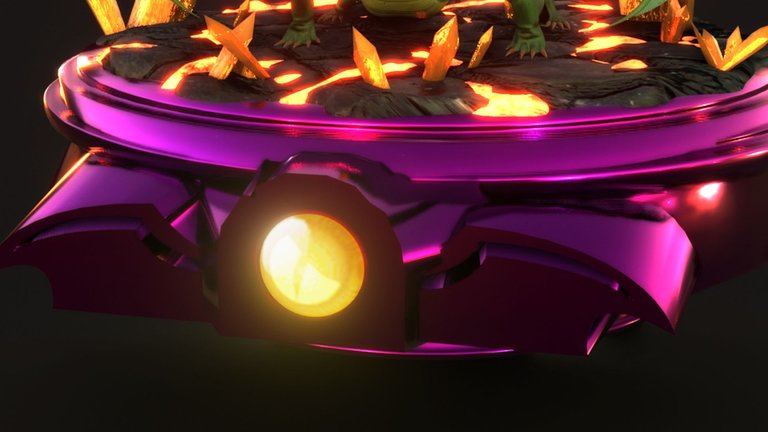 ---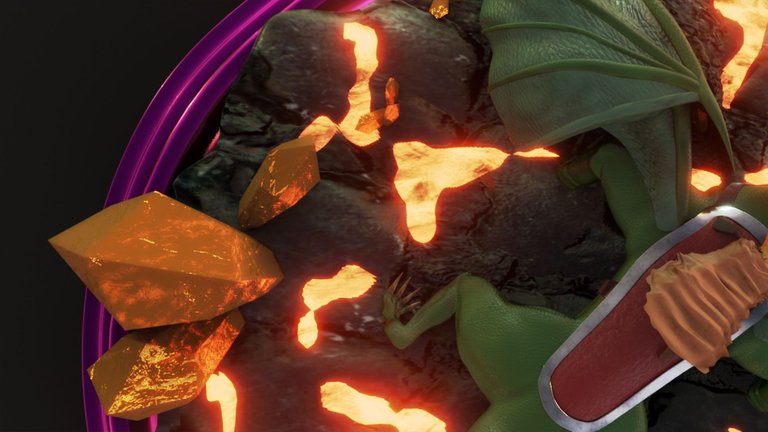 ---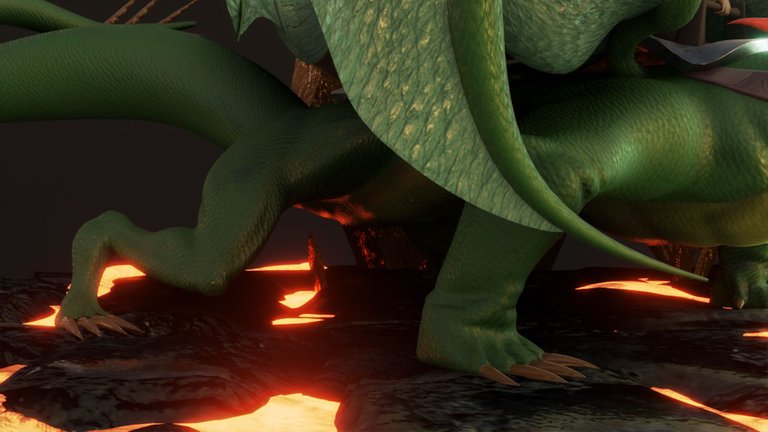 ---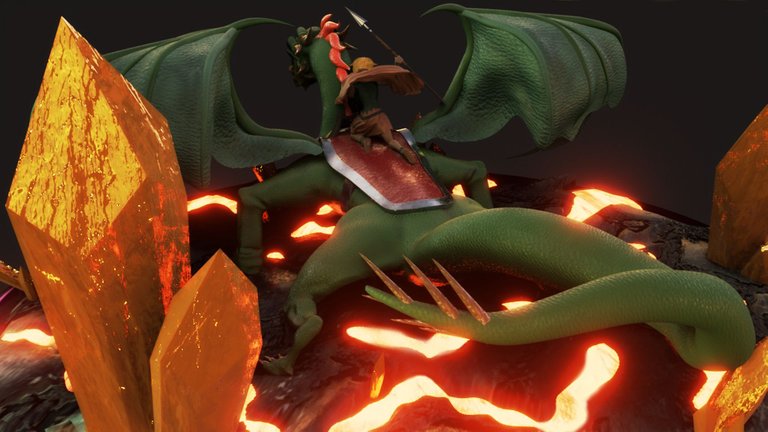 ---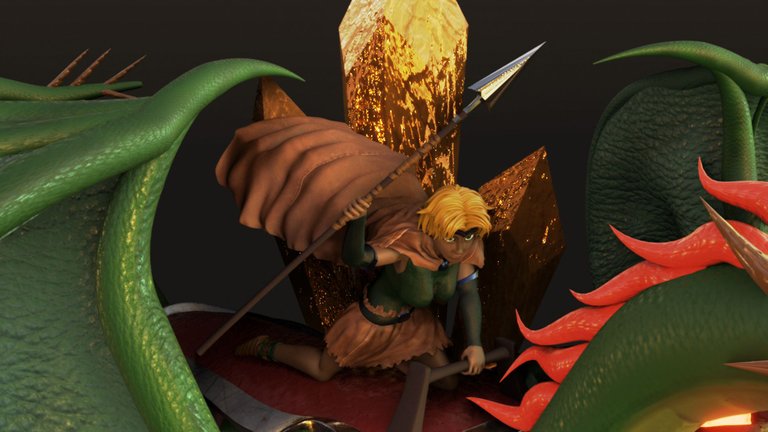 ---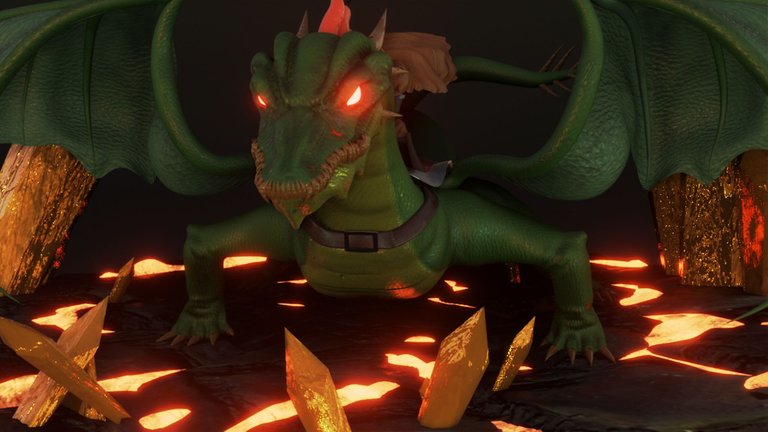 ---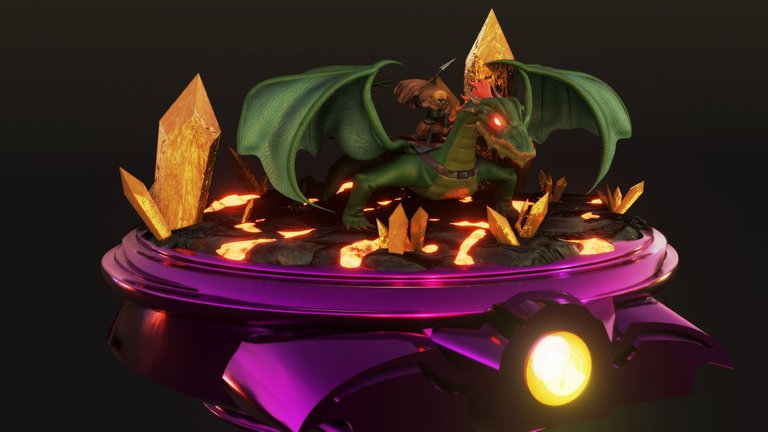 ---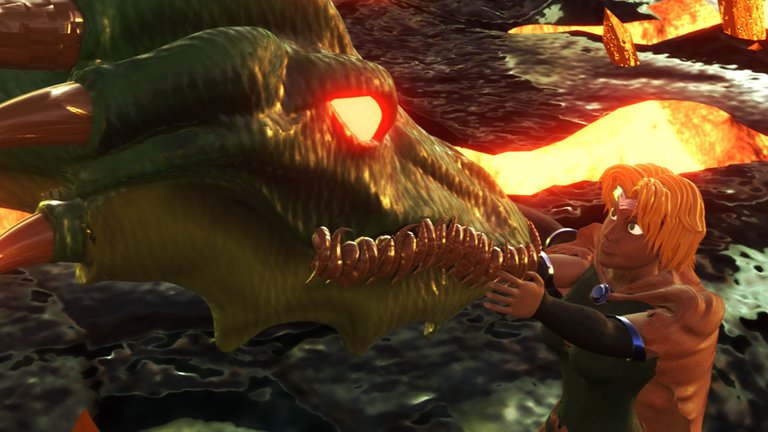 ---
Thank you very much and I hope you liked my post Greetings 😄
---

---
---