Best Way to buy DEC & HIVE with Credit/Debit Card - Splinterlands New Player Guide #03
If you're buying DEC and Splinterlands cards, you HAVE to find out what's the BEST way to convert your money into DEC!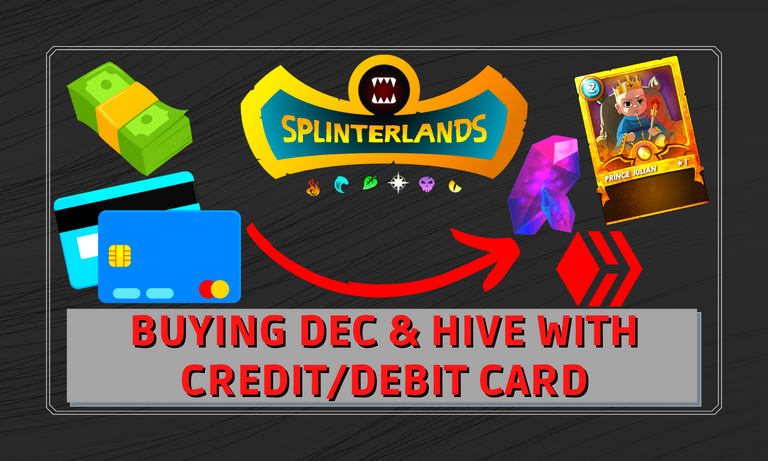 Dark Energy Crystal (DEC) is the main in-game currency of Splinterlands. With DEC, you can buy all the in-game items, like Cards and Packs. DEC is given to every player that wins a game in the Ranked Battle mode, depending on his current League (Bronze, Silver, etc.), the total number of players battling (fewer players battling => higher DEC rewards), and a few other factors like DEC Capture Rate, Win Streaks and usage of Gold Foil Cards.
But, if you're wanting to become stronger in the game and purchase new powerful cards but don't want to grind your way through hundreds of Ranked battles, you'll have to buy DEC from other players.

Buying DEC with Cryptocurrencies
There's a handful of Crypto Exchanges that trades in DEC, like Hive-Engine and TronTrade.
You're an experienced crypto trader and already own Bitcoins, Ethereum or Dogecoins? So you'll have an easy time. You'll be able to deposit those "mainstream" cryptocurrencies in those exchanges, trading them for DEC.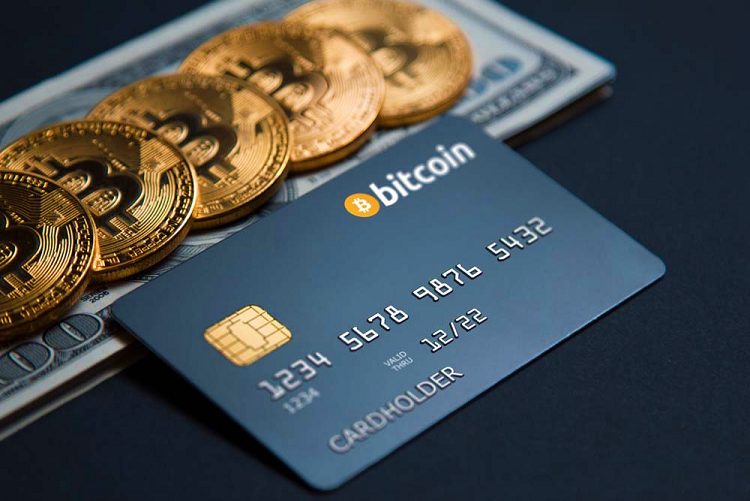 Buying DEC with Credit or Debit Card
In the other hand, if you're new to the cryptoworld and to Hive, you won't have cryptocurrencies to trade for DEC. So you'll have to buy them with your Credit or Debit Card.
Unfortunately, there isn't a place where you can directly buy DEC with your credit card. You'll have to buy a Cryptocurrency and, then, exchange this Cryptocurrency for the DEC.
Theis step will cost you a bit: those services aren't free after all, and they'll charge you small fees to handle things.
So it's relevant to know what's the best way to buy DEC using your Credit or Debit Card.

The Best: Credit/Debit Card => HIVE => DEC
I've ran a lot of calculations that I'm sharing in the table above, in which I tried to buy 100 USD of DEC, and found out that the most efficient path from Credit/Debit Cards to DEC is the one where you buy directly HIVE and, then, exchange the HIVE to DEC.
The most liquid DEC market is the one in Hive-Engine (114k USD/24h in the time of writing), way ahead than any other exchanger. And liquid markets means lower costs.🤑
And there's only one major cryptocurrency exchanger that allows the purchase of HIVE directly: BitTrex.
So, for the best exchange ratio between Credit/Debit Cards and DEC, you'll be doing the following steps:
Buy HIVE in BitTrex using your Card;
Withdraw the HIVE from BitTrex and deposit it on the HIVE-ENGINE;
Buy DEC in HIVE-ENGINE using your newly-deposited HIVE;
Transfering the DEC from HIVE-ENGINE to Splinterlands, using the in-game tool as the image below: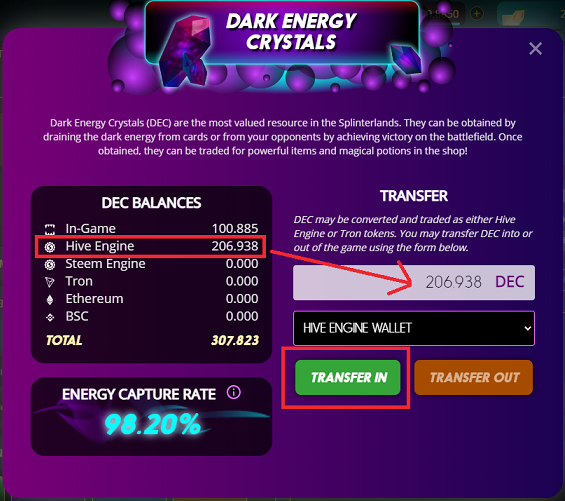 The Second Alternative: Credit/Debit Card => TRX (TRON) => DEC
The second best alternative is purchasing TRX (TRON) using the same BitTrex, and then converting TRX to DEC using the TronTrade Exchanger.
It makes a lot of sense: TronTrade has the second most liquid DEC market, and TRX is also a very liquid cryptocurrency (currently sitting as the #26 largest market cap according to CoinMarketCap). Thus, the exchange rates are also very acceptable.
But, to be honest, I don't see any reason to buy TRX: if you're using BitTrex to buy TRX, you should be buying HIVE anyway, as it has the best conversion rate and lowest fee. According to the table, by buying HIVE you'll end up receiving 4,65% more DEC than if you buy TRX (Tron).
The Third Option: Credit/Debit Card => BTC (Bitcoin) => HIVE => DEC
If you can't use BitTrex (country restrictions, for example), the third best way to get your Splinterland's DEC is using Binance to buy BTC (Bitcoins), then exchange the Bitcoins to Hive using HIVE-ENGINE and, finally, Hive to DEC.
Again, this conclusion makes sense: as only HIVE and TRX (TRON) can be exchange directly to DEC, buying HIVE or TRX are the best options.
But if you need to buy a major cryptocurrency first and add one extra step to the conversion, the best alternative is buying the most liquid, traded cryptocurrency: Bitcoin.
New Player Bonus Offer
If you're a new player that still haven't bought the 10$ Summoner's Spellbook, you can help both you and me by creating a new account using my Affiliate Link (https://splinterlands.com?ref=luizeba). If you create an account using my link and then buy the Summoner's Spellbook, leave a comment here and let me know.
Once I have verified the referral, I'll send you some cards for free to use on your first weeks in the game to help you progress faster through the Bronze League!
Disclaimer: I've linked both BitTrex and Binance using my referral links. If you use those links, I'll end up receiving a small % of your comissions; so please contact me and we can make a deal to compensate you via Splinterlands cards.
---
---