[Splinterlands] [PT-BR] Proposta Comunitária: Carta Promocional para SPS Stakado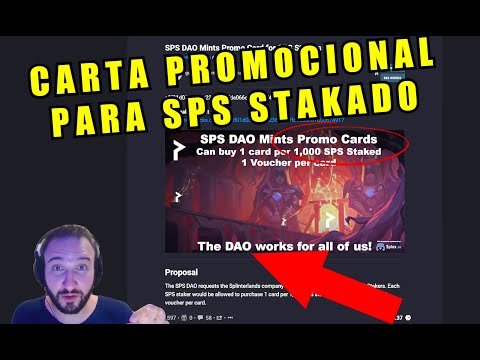 ---

[ENG] Community Proposal: Promo Card for Staked SPS
Hello everyone!
This is a video in Portuguese in which I will talk about the new Governance Proposal brought by the Community: Promo Card for Staked SPS!
The proposal is very simple: players who have staked SPS will be able to buy a promotional and unique card at the cost of 1 VOUCHER per card. For every 1,000 SPS Staked, the player will be able to buy 1 of these special cards. For example, if a player has 100k SPS, he can buy up to 100 of the promo cards (paying 1 VOUCHER per unit, of course).
The community's approval was almost unanimous, because this Proposal has no downsides: the Vouchers will increase in value and will be burned, and the SPS will also increase in value since this brings more utility to the token.
Thanks for watching and reading, and until the next video!

[PT-BR] Proposta Comunitária: Carta Promocional para SPS Stakado
Fala galera, beleza?
Nesse vídeo, eu vou falar sobre a recente Proposta de Governança trazida pela Comunidade do Splinterlands: Carta Promocional para SPS Stakado!
A proposta é muito simples: os jogadores que tiverem SPS Stakado poderão comprar uma carta promocional e única com o custo de 1 VOUCHER. A cada 1.000 SPS Stakado, o jogador poderá comprar 1 dessas cartas especiais. Por exemplo, se um jogador tiver 100 mil SPS, ele poderá comprar até 100 dessas cartas (pagando 1 VOUCHER por carta, obviamente).
A aprovação da comunidade foi quase unânime, pois essa Proposta não tem partes negativas: os Vouchers vão se valorizar e vão ser queimados, e o SPS também irá se valorizar visto que isso traz mais utilidade para a token.
Valeu galera, e até o próximo vídeo!

If you enjoyed the post, feel free to follow me as I'm routinely writing about Gaming, Investment, Fitness and Writing, and posting about other random fun subjects like Travel, Photography and Metal Detecting!
If you want to play fun NFT Games, I do strongly recommend Splinterlands, RisingStar and dCrops. Send me a message if you need help starting out!
And, if you're feeling lucky, go to HiveSlotGames and win money by playing on the 🍀Roulette🍀, 🃏BlackJack🃏, 🎲Dices🎲 and 🎰Slots🎰!

Unless stated otherwise, all images are created and owned by me, or from the game depicted on this post.
This is definitely NOT financial, legal or investment advice. You wouldn't get your financial advice from a squirrel, would you? Cryptocurrencies are very volatile, so don't invest what you can't afford to lose.
Also, believe it or not, I'm not actually a squirrel! This handsome rodent in my profile picture is a character from 'Conker: Live & Reloaded'. Here's Real Life me!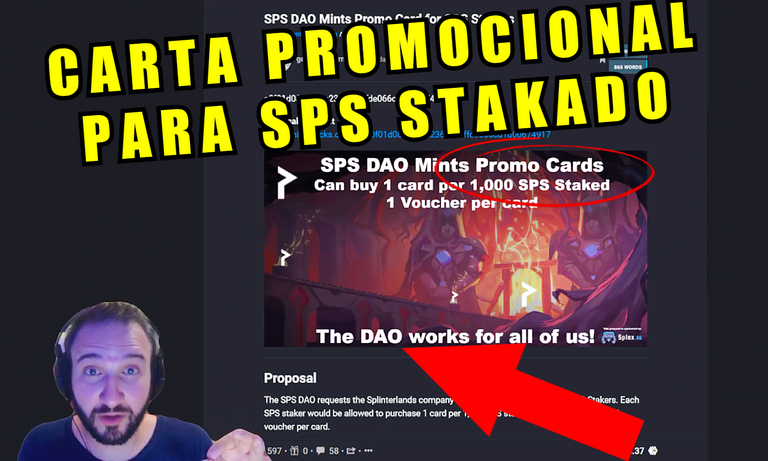 ---
▶️ DTube
---
---