Elections Power Up! - October/2022 #HivePUD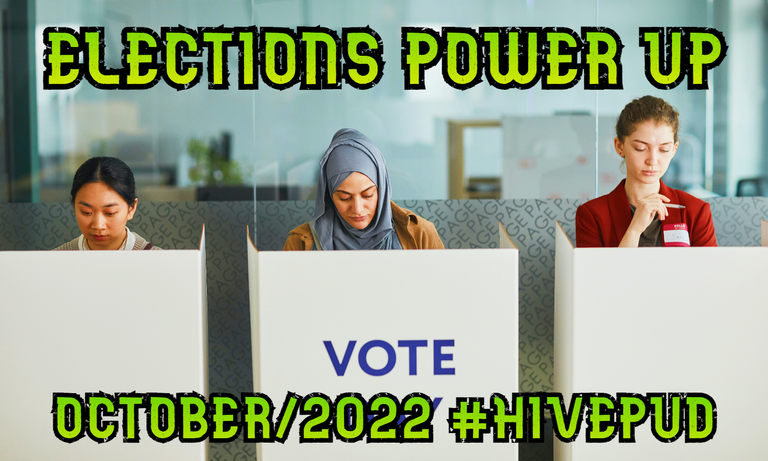 Source: Pexels
This is my entry to the October/2022 #HivePUD Day!

Elections Power Up! - October/2022 #HivePUD
Tomorrow, on 2nd October, we, brazilians, will have our 2022 General Elections, including the Presidential Election. It's the most important election in the recent history of the country, in which each and every citizen will be able to vote and determine the country's future.
Today's also a day of celebration here on Hive too, as it's another Power Up Day! 🎉

During September, according to PeakD Analytics, my account grew from 4,676.31 HP to 4,950.90 HP, which is a growth of 274.59 HP.
I also accumulated 115.159 HBD that, according to today's market rate, is worth 235.78 Hive.
This means that, during September, I was able to earn a total of 510.37 Hive.
Until now, August/2022 was by best month on Hive, with 545.85 Hive in Total Rewards. So this means that August/2022 stays as my best month ever on Hive, with September coming as a close call!
Today, I'll be Powering Up 592.188 HIVE!

Also, I'll be Transfering to the Saving Account 115.159 HBD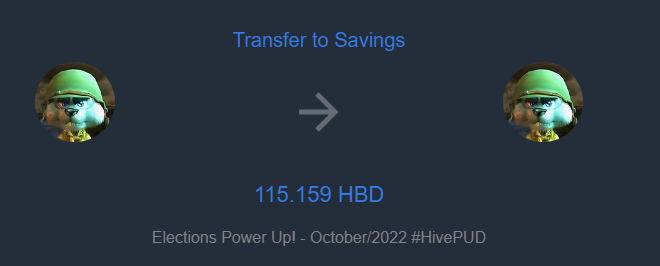 Second-Layer / Hive-Engine investments
RisingStar
I keep investing in the RisingStar Game, purchasing cards every other day with the accumulated STARBITS that I get from doing my daily missions.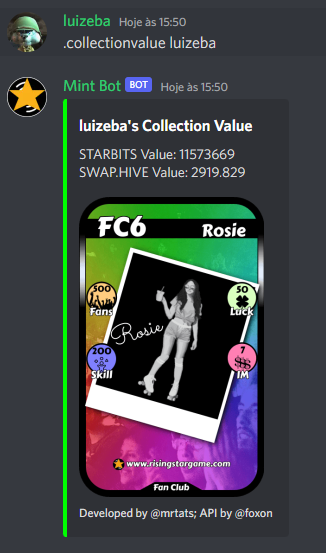 According to this very convenient bot on RisingStar Discord Channel, my whole Card Collection is now worth 2919.829 Hive!
Last month, my RisingStar Collection was only worth 2847.287 Hive. So my card collection grew up 72.542 Hive!! 🤑
Splinterlands
I've been slowly leveling up my cards using my chest rewards, in order to be able to beat the Silver League easier and faster.

According to PeakMonsters, my Splinterlands Cards Collection is now worth 343.98 USD (List Prices)!
Last month, my Splinterlands Collection was worth 338.34 USD. So my card collection grew up 5 USD due. The performance was kinda bad because some of my most expensive cards got a hit on their prices.
I wish everyone a great September!!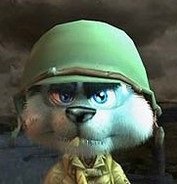 Thanks for reading this post, and until next time!
If you enjoyed the post, feel free to follow me as I'm routinely writing about Gaming, Investment, Fitness and Writing, and posting about other random fun subjects like Travel, Photography and Metal Detecting!
If you want to play fun NFT Games, I do strongly recommend Splinterlands, RisingStar, Rabona and dCrops. Send me a message if you need help starting out!
And, if you're feeling lucky, go to HiveSlotGames and win money by playing on the Roulette, BlackJack, Dices and Slots!

Unless stated otherwise, all images are created and owned by me. This is definitely NOT financial, legal or investment advice. You wouldn't get your financial advice from a squirrel, would you? Cryptocurrencies are very volatile, so don't invest what you can't afford to lose. Also, believe it or not, I'm not actually a squirrel! This handsome rodent in my profile picture is a character from 'Conker: Live & Reloaded'. Here's Real Life me!
---
---