[ENG / PT-BR] Are you Excited about the Future of Splinterlands?
[ENG / PT-BR] Are you Excited about the Future of Splinterlands?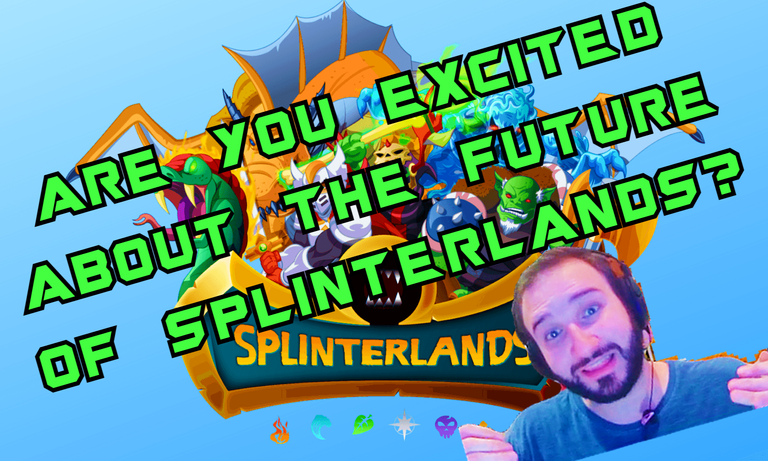 Source: Splinterlands

[ENG] Are you Excited about the Future of Splinterlands?
Hello everyone!
The question I'm going to throw at you, my dear readers, is simple: are you excited about the future of Splinterlands?
It sounds depressing, but it's a very important question about the sustainability of the game.
The NFT gaming market as a whole, unfortunately, is slowly dying, especially because it is now strongly associated, in the minds of the general public, with scams. Ask a random gamer who likes to play World of Warcraft and Fortnite about NFT games: the vast majority will surely say something like "I'm not going to spend my money on this anymore, I've already lost a lot of money back in 2020-2021 on these little goddamit stupid games".
And again, they're right. Two or three years ago, NFT games were the "future of the internet". Everyone was buying NFTs, investing heavily in games like Axie Infinity, which was even appearing in the world's biggest newspapers with sensationalist headlines like "13-year-old wins 1 million dollars with online game!". Everyone entered the NFT market, and almost everyone lost a lot, and I mean A LOT, of money.

The truth is that, like it or not, the "golden age of NFT games" has passed. Fortunately, Splinterlands didn't die in the meantime, but it has apparently entered what I call "maintenance mode". We don't see anyone REALLY excited about the future of the game anymore: everyone is just pushing on, waiting for better times to probably sell their assets and realize the profits.
But if everyone is waiting for "better times", maybe it will never come...

[PT-BR] Você está Animado com o Futuro do Splinterlands?
Fala galera!
A pergunta que vou jogar para vocês, meus queridos leitores, é simples: você está animado com o futuro do Splinterlands?
Parece algo depressivo, mas é um questionamento muito importante sobre a sustentabilidade do jogo.
O mercado de NFT como um todo, infelizmente, está lentamente morrendo, em especial por estar fortemente associado, na cabeça do público em geral, à golpes e scams. Pergunte pra um gamer aleatório, que gosta de jogar World of Warcraft e Fortnite, sobre jogos NFT: a grande maioria, com certeza, vai falar algo como "não vou gastar meu dinheiro nisso, já perdi muita grana lá em 2020-2021 nesses joguinhos".
E, novamente, eles estão certos. Há uns 2 ou 3 anos atrás, jogos NFT eram o "futuro da internet". Todo mundo estava comprando NFTs, investindo pesados em jogos como Axie Infinity, que inclusive estava saindo nos maiores jornais do mundo com reportagens sensacionalistas do tipo "Jovem de 13 anos ganha 1 milhão de dólares com joguinho online!". Todo mundo entrou no mercado NFT, e quase todo mundo perdeu muito, muito dinheiro.

A verdade é que, gostando ou não, a "época de ouro dos jogos NFT" passou. Felizmente, o Splinterlands não morreu nesse meio de caminho, mas aparentemente entrou no que eu chamo de "modo de manutenção". Não vemos mais ninguém REALMENTE excitado com o futuro do jogo: todos estão apenas empurrando com a barriga, esperando tempos melhores para, provavelmente, vender seus ativos e realizar os lucros.
Mas, se todos estiverem esperando "tempos melhores", talvez ele nunca chegue...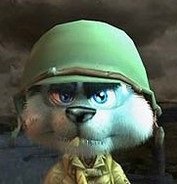 Thanks for reading this post, and until next time!
If you enjoyed the post, feel free to follow me as I'm routinely writing about Gaming, Investment, Fitness and Literature, and posting about other random fun subjects like Travel, Photography and Metal Detecting!
If you want to play fun NFT Games, I do strongly recommend 🃏Splinterlands, 🤖TerraCore, ⭐RisingStar and 🌿dCrops. Send me a message if you need help starting out!
And, if you're feeling lucky, go to HiveSlotGames and win money by playing on the 🍀Roulette🍀, 🃏BlackJack🃏, 🎲Dices🎲 and 🎰Slots🎰!

Unless stated otherwise, all images are created and owned by me.
This is definitely NOT financial, legal or investment advice. You wouldn't get your financial advice from a squirrel, would you? Cryptocurrencies are very volatile, so don't invest what you can't afford to lose.
Also, believe it or not, I'm not actually a squirrel! This handsome rodent in my profile picture is a character from 'Conker: Live & Reloaded'. Here's Real Life me!
---
---