I'm All In on SPS! - I'll Show you Why Splinterlands is a Great Investment
I just bought more than 2,000 SPS tokens and I'll keep buying more and more: Splinterlands is a Great Investment and I will show you why.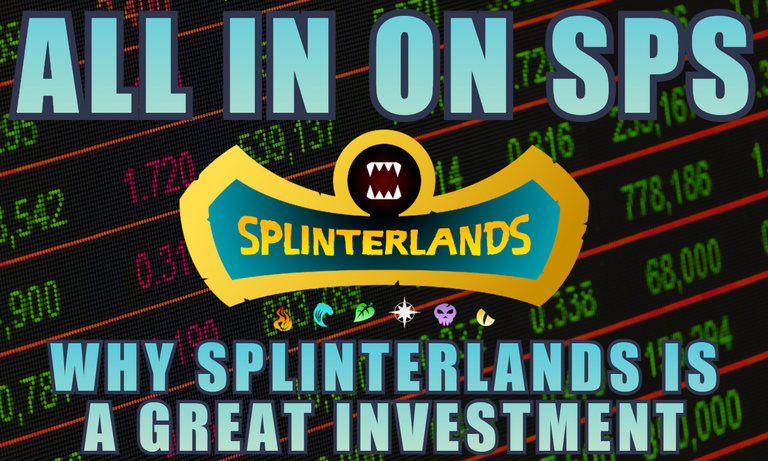 Source: Pexels
What is SPS Tokens?
According to Splinterland's White Paper, SPS (Splintershards) is the Splinterlands governance token which will be integrated into the game. Players that own SPS tokens will be able to vote for or against proposals that will change the game and the whole ecosystem around it: tournaments settings and prizes, card balance updates, quest/season rewards, etc.
At the time of writing, one SPS Token is worth 0.894 USD on Hive-Engine.

I am ALL IN on SPS!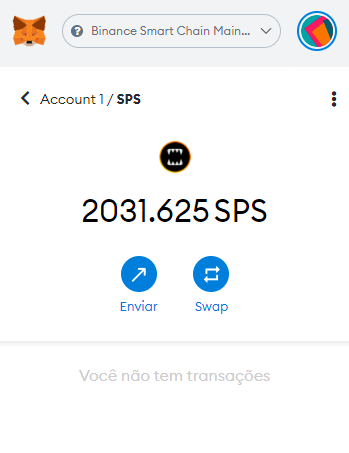 Yesterday, I decided to liquidate some stocks worth ~1,800 USD to invest all this value in SPS Tokens. This is my largest crypto-investment until now, so yey!! I know that this isn't a huge value for many of you folks, but it's a considerable amount for me.
After running some calculations, the most efficient path to convert my fiat into SPS that I found was: 1) deposit on Binance through Bank Transfer, 2) purchase BSB coins with the fiat on Binance itself, 3) then withdraw the BSB to my Metamask Wallet, 4) then finally convert BSB into SPS on PancakeSwap. To use PancakeSwap, I followed this tutorial from @finguru.
I've done that because I actually believe that Splinterlands is a GREAT investment and that everyone that's invested in Splinterlands assets (SPS, cards, DEC, Land Plots, etc.) will earn a lot of money in the years to come.
Here's why.

#1 NFT Games are not the Future: They're Already the Present
Just a few years ago, NFT Games were just a gimmick, in which people tested the new blockchain technologies into the gaming market. CryptoKitties is the best example: surfing on the first wave of crypto-hype, lots of people made a lot of money, but it all crashed as fast as it grew.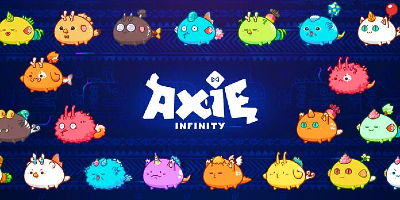 Source: Cryptonews
Axie Infinity brought the NFT Gaming to the mainstream level: a fully-working game with actual engaging in-game mechanics and a huge-but-still-growing playerbase.
Axie became mainstream and, because of it, all the large gaming companies are now coming to the NFT market. Hasbro (owner of both Magic: the Gathering and Dungeons & Dragons) already announced that they're coming to the NFT market and bringing all their brands to it, and the CEO itself said that "NFTs are a real opportunity for us". EA Games just hired dozens of workers specifically to work with blockchain and non-fungible tokens, bringing to the NFT all the largest sports games (FIFA, NFL, NBA, etc.).
Not only the huge studios are coming to the market, but also indie developers. Everyday there's a new NFT game being released.
It's easy to realize that NFT Games came for good: just turn on the TV, read the website of some traditional newspaper, or watch a gaming streamer on Youtube. Everyone's talking about NFT games and how to earn money playing them: youtubers, social influencers, pro gamers, tv shows. Even in my country (Brazil) there are news reports on television talking about "teenagers making money while playing games".

#2 Splinterlands is Actually Fun
Let's be honest: the majority of NFT Games feels like work, and no one would be playing them if not to make money. Almost all of them can be summarized to "click some buttons every X hours, in a pre-defined and optimized order, to collect your tokens".
Splinterlands is actually fun to play. I know it sounds stupid to say this out loud, but that's important when you're developing a game! It's a game, after all: people should have fun while playing it.
Splinterlands is not a game in which you enter just to collect your daily tokens. It's a game that you actually engage with, think about the strategy you'll use on each match, find out new combos, watch streamers or read guides to find out new tricks and ideas to use on your own games.
In the end, Splinterlands is a fun game like any other fun game, it's like Hearthstone and Magic: the Gathering, while almost all NFT games are just work, but disguised as games.

#3 The Dev Team is Working Hard to Improve the Game
I had two main problems with Splinterlands: there were thousands of bots farming DEC/Cards rewards in the Bronze League without even owning a single card besides the 10$ Starter Pack, and there were ways to "see" the cards your opponent played through the Blockchain. Both of those were not healthy to the whole game ecosystem.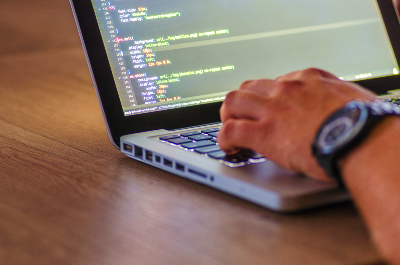 Source: Pexels
I was extremely glad when both those problems were solved, recently, by the Dev Team. They have restructured the rewards in order to reduce the profitability of bots, and have patched the whole visible card stuff.
That's when I decided to invest hard on Splinterlands: the developers are focusing the long-term sustaintability of the game; they're developing a game that's meant to be good to play, with a healthy economy and fair rules to everyone.

Conclusion
Splinterlands is already one of the largest games in the NFT market, and it'll keep growing: everyday, there's several thousands of new players purchasing the Starter Pack.
There's no sign that the growth is coming to an end. When you think about the whole Gaming market, Splinterlands is still small with only 1M players: there are dozens of games with hundreds of millions of players, and even some with more than 1 billion (like PlayerUnknown's Battlegrounds and Crossfire).
I'm all in on SPS. Are you too? Why? Why not?

New Player Bonus Offer
If you're a new Splinterlands player that still haven't bought the 10$ Summoner's Spellbook, you can help both you and me by creating a new account using my Referral Link. If you create an account using my link and then buy the Summoner's Spellbook, leave a comment here and let me know.
Once I have verified the referral, I'll send you some cards for free to use on your first weeks in the game to help you progress faster through the Bronze League! Using my Referral link doesn't cost you anything extra and will make both of us stronger 💪!
If you're looking for other NFT games to play, I'm also on Rising Star and dCrops.
Unless stated otherwise, all images are 1) created and owned by me or 2) from the game featured in the post.
Also, this is definitely NOT financial, legal or investment advice. Cryptocurrencies are very volatile, so don't invest what you can't afford to lose. The content of this post is for informational purposes only; nothing here constitutes a solicitation, recommendation, endorsement, or offer.
Posted Using LeoFinance Beta
---
---