[Splinterlands] [PT-BR] Agora as Cartas Rewards são SOULBOUND??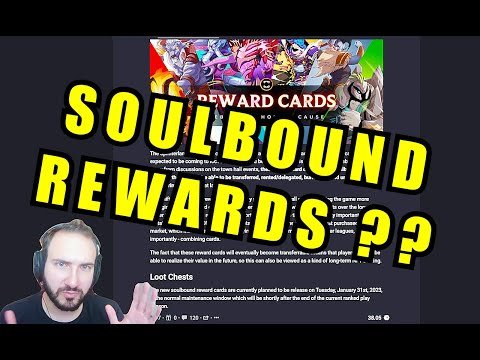 ---

[ENG] Reward Cards are now SOULBOUND??
Hello everyone!
This is a video in Portuguese in which I will talk about of the biggest changes that have been introduced to Splinterlands in the past few years, and it's making a splash in the community: Rewards Cards are now Soulbound!
Soulbound means that these cards cannot be, under any circumstances, transferred from their original owner to another player. In other words, only the player who opens the Reward Chest and earns the card can use it, and he cannot, for example, sell, donate, rent or delegate the card to another player.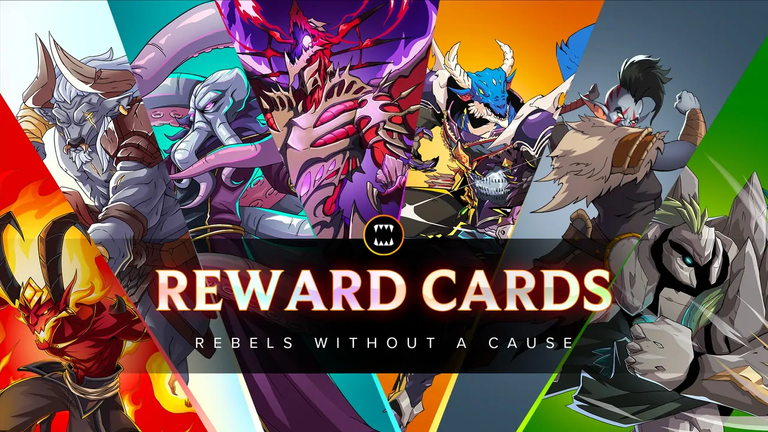 This is a very controversial change, since many players understand that this limitation goes against the purpose of a NFT game, which is to give players ownership of in-game assets. However, I understand that this is a big step in the fight against bots, since now bots have no short-term incentive to play with thousands of accounts and dump thousands of rewards cards on the market for very low prices, just to guarantee their daily profits.
Thanks for watching and reading, and until the next video!

[PT-BR] Agora as Cartas Rewards são SOULBOUND??
Fala galera, beleza?
Nesse vídeo, eu vou falar sobre uma das maiores novidades que foram introduzidas no Splinterlands nos últimos anos, e que está dando o que falar na comunidade: as Cartas Rewards são, agora, Soulbound!
Soulbound significa que essas cartas não podem ser, em nenhuma hipótese, transferidas do seu dono original para outro jogador. Ou seja, apenas o jogador que abrir o baú e ganhar a carta poderá utilizá-la, e ele não poderá, por exemplo, vender, doar, alugar ou delegar essa carta para outro player.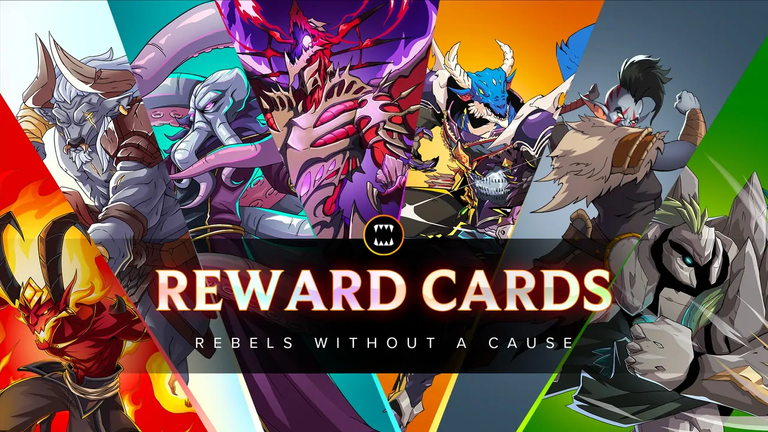 Trata-se de uma mudança bastante polêmica, visto que muitos jogadores entendem que essa limitação vai contra o propósito do jogo de NFT, que é dar aos players a propriedade dos bens dentro do game. Porém, entendo que isso é um grande passo na luta contra os bots, visto que agora os bots não possuem incentivos de curto-prazo para jogar com milhares de contas e "dumpar" no mercado milhares de cartas rewards por preços ínfimos, apenas para garantir seu lucro.
Valeu galera, e até o próximo vídeo!

If you enjoyed the post, feel free to follow me as I'm routinely writing about Gaming, Investment, Fitness and Writing, and posting about other random fun subjects like Travel, Photography and Metal Detecting!
If you want to play fun NFT Games, I do strongly recommend Splinterlands, RisingStar and dCrops. Send me a message if you need help starting out!
And, if you're feeling lucky, go to HiveSlotGames and win money by playing on the 🍀Roulette🍀, 🃏BlackJack🃏, 🎲Dices🎲 and 🎰Slots🎰!

Unless stated otherwise, all images are created and owned by me, or from the game depicted on this post.
This is definitely NOT financial, legal or investment advice. You wouldn't get your financial advice from a squirrel, would you? Cryptocurrencies are very volatile, so don't invest what you can't afford to lose.
Also, believe it or not, I'm not actually a squirrel! This handsome rodent in my profile picture is a character from 'Conker: Live & Reloaded'. Here's Real Life me!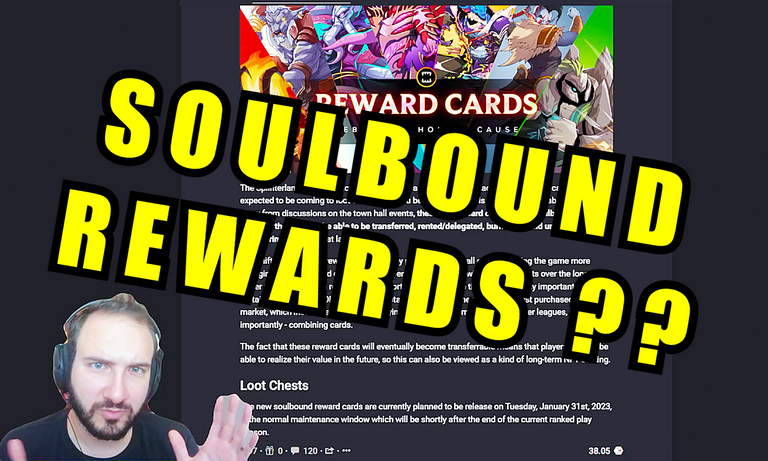 ---
▶️ DTube
---
---