[PT-BR] Call to Action p/ Brasileiros no Splinterlands: Opiniões, Problemas, Pontos Fortes?
[PT-BR] Call to Action p/ Brasileiros Novatos no Splinterlands: Opiniões, Problemas, Pontos Fortes?
Fonte da Thumbnail: Splinterlands

[PT-BR] Call to Action p/ Brasileiros Novatos no Splinterlands: Opiniões, Problemas, Pontos Fortes?
Fala galera!
Esse post é menos "eu escrevendo" e mais "eu lendo o que você tem para me escrever".
Estou aqui para saber qual foi a sua experiência no Splinterlands. Como foi sua primeira impressão do Splinterlands? O que chamou sua atenção no começo, positivamente e negativamente? O que você esperava que seria o jogo, e como ele realmente foi?
Compartilhe suas opiniões nos comentários e me ajude a criar conteúdos para atrair novos jogadores para o Splinterlands (e também novos usuários para a Hive!!).
Problemas Iniciais
Eu publiquei uma série com mais de 10 vídeos, aonde eu tentei ajudar os novos jogadores a resolverem grande parte dos problemas relativos à utilização da Hive em si: como fazer postagens, aonde fazer os posts, como otimizar a renda, etc.
Porém, eu foquei pouco, quase nada, nos problemas do jogo em si, do Splinterlands. Eu presumi que o sujeito já estava jogando o jogo e só estava com problemas para fazer o salto Splinterlands => Hive.
Porém, a verdade é que já temos um grande problema no ponto inicial, ou seja, em atrair um jogador para o Splinterlands.
Eu, particularmente, já identifiquei uma série de "Problemas Iniciais" para que um jogador totalmente novo, de fato, se torne um jogador de Splinterlands: o app é bem bagunçado, os custos iniciais são altos para que o jogo fique realmente divertido e lucrativo, etc.
Porém, queria ouvir a opinião de vocês: quais foram seus principais problemas ao começar a jogar Splinterlands? O que quase fez você parar de jogar?
Pontos Fortes
Eu já estou sentindo dores nas costas, meu joanete incha quando vai chover. É o peso da idade. E, com a idade, a gente fica rabugento e reclamão.
Eu gosto do Splinterlands, de verdade. Porém, de um tempo pra cá, eu só consigo focar nas partes ruins, reclamando de tudo e achando tudo uma grande porcaria. Cada oportunidade de melhoria que é ignorada me deixa mais desanimado.
Por isso mesmo estou aqui fazendo uma segunda pergunta: o que você gostou no jogo, o que fez você ficar aqui? Quero ver visões novas e que não estejam viciadas com meu mau-humor crônico 🤣
A ideia é, no final, compilar esses pontos positivos e negativos em mais alguns vídeos, para tentar atrair novos jogadores para cá!
Valeuuu!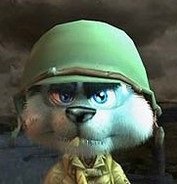 Thanks for reading this post, and until next time!
If you enjoyed the post, feel free to follow me as I'm routinely writing about Gaming, Investment, Fitness and Writing, and posting about other random fun subjects like Travel, Photography and Metal Detecting!
If you want to play fun NFT Games, I do strongly recommend Splinterlands, RisingStar and dCrops. Send me a message if you need help starting out!
And, if you're feeling lucky, go to HiveSlotGames and win money by playing on the 🍀Roulette🍀, 🃏BlackJack🃏, 🎲Dices🎲 and 🎰Slots🎰!

---
---