[Splinterlands] [PT-BR] Update de Jogabilidade: MAIS Rulesets + NOVOS Rulesets!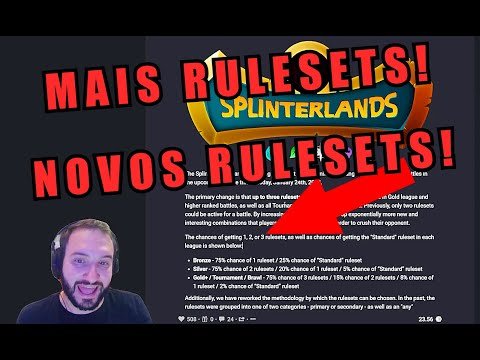 ---

[ENG] Gameplay Update: MORE Rulesets + NEW Rulesets!
Hello everyone!
This is a video in Portuguese in which I will talk about the recently announced gameplay updates in this post here! Finally, some cool changes to the game that'll make matches more competitive and strategic!
The most important change is that, from the Gold League beyond, players will be able to find matches with THREE different Rulesets at the same time! Until now, matches could only have up to 2 Rulesets at the same time; but now, up to 3 Rulesets can be accumulated at the same time!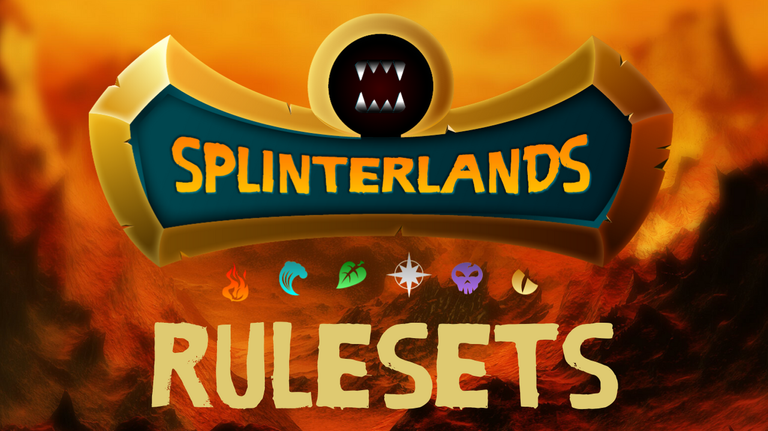 This is a very interesting and welcome change, making the game more strategic (as there are now thousands of new rule interaction possibilities), but also makes the game harder for bots to work with! Win-win!
In addition to that, two new Rulesets have been released: Going the Distance (Ranged Monsters only) and Wands Out (Magic Monsters only).
Let's see how the meta will develop now with all these changes!
Thanks for watching and reading, and until the next video!

[PT-BR] Update de Jogabilidade: MAIS Rulesets + NOVOS Rulesets!
Fala galera, beleza?
Nesse vídeo, eu vou falar sobre os updates de jogabilidade anunciados recentemente neste post aqui! Finalmente, mudanças legais para o jogo que deixaram as partidas mais competitivas e estratégicas!
A alteração mais importante é que, a partir da Liga Gold, os jogadores poderão encontrar partidas com TRÊS Rulesets distintos ao mesmo tempo! Até agora, as partidas só podiam ter até 2 Rulesets ao mesmo tempo; mas, agora, até 3 Regras podem ser acumuladas ao mesmo tempo!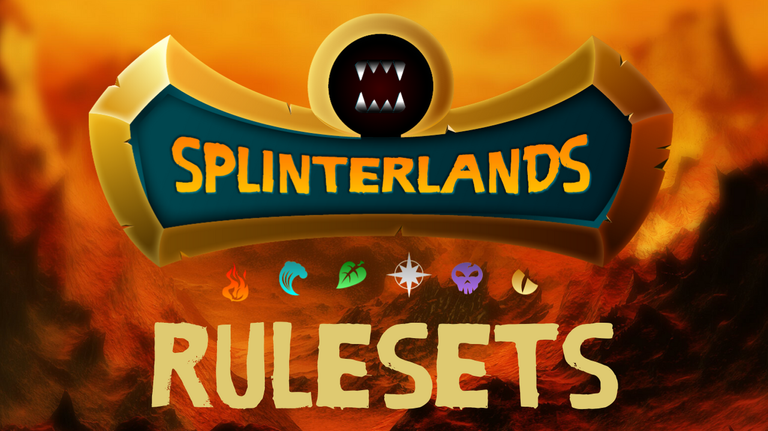 Trata-se de uma mudança muito interessante e bem-vinda, deixando o jogo mais estratégico (pois agora existem milhares de novas possibilidades de interação entre regras), além de dificultar o trabalho dos bots!
Além disso, houve o lançamento de dois novos Rulesets: Going the Distance (apenas Monstros ranged) e Wands Out (apenas Monstros mágicos).
Vamos ver como o meta do jogo vai desenvolver para incorporar todas essas mudanças!
Valeu galera, e até o próximo vídeo!

If you enjoyed the post, feel free to follow me as I'm routinely writing about Gaming, Investment, Fitness and Writing, and posting about other random fun subjects like Travel, Photography and Metal Detecting!
If you want to play fun NFT Games, I do strongly recommend Splinterlands, RisingStar and dCrops. Send me a message if you need help starting out!
And, if you're feeling lucky, go to HiveSlotGames and win money by playing on the 🍀Roulette🍀, 🃏BlackJack🃏, 🎲Dices🎲 and 🎰Slots🎰!

Unless stated otherwise, all images are created and owned by me, or from the game depicted on this post.
This is definitely NOT financial, legal or investment advice. You wouldn't get your financial advice from a squirrel, would you? Cryptocurrencies are very volatile, so don't invest what you can't afford to lose.
Also, believe it or not, I'm not actually a squirrel! This handsome rodent in my profile picture is a character from 'Conker: Live & Reloaded'. Here's Real Life me!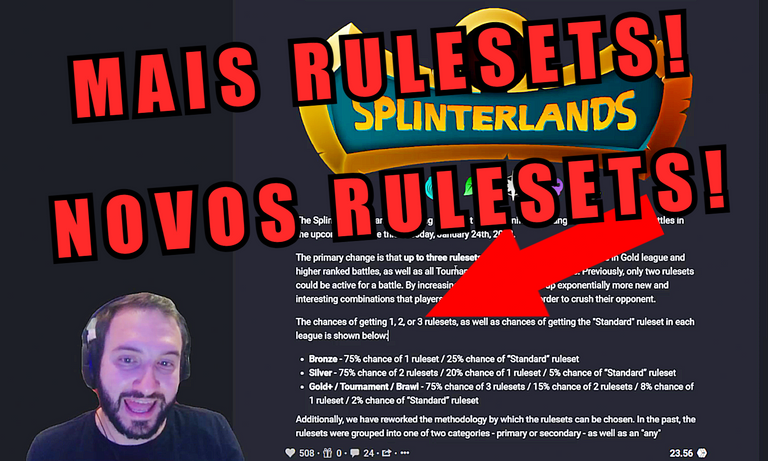 ---
▶️ DTube
---
---