[Splinterlands] Another Two Combos to BEAT the Silver and Gold Leagues!
Discover EVEN MORE powerful Wombo-Combos to farm dozens of Reward Chests on the Silver and Gold Leagues!!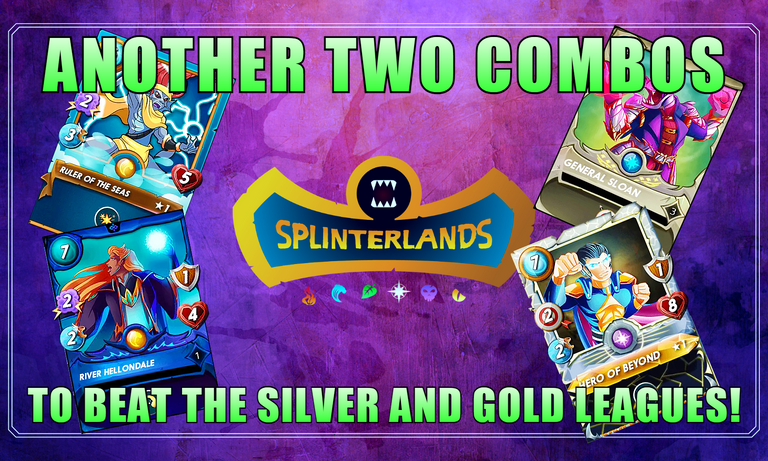 INTRO
I made a post last week titled THREE COMBOS TO BEAT THE SILVER AND GOLD LEAGUE, in which I showed three meta combos that are both affordable to rent (or bought, even you're Mr. Moneybags!) and easy to play. Why I shared those secrets? To help YOU, my dear reader, to literally rolfstomp your enemies!
Not only it was a very interesting post to write, but it also became very popular, and I've received a few messages on Discord to talk about some of the strategies. Am I becoming some sort of Splinterlands Influencer? Definitely not, but it felt good nonetheless!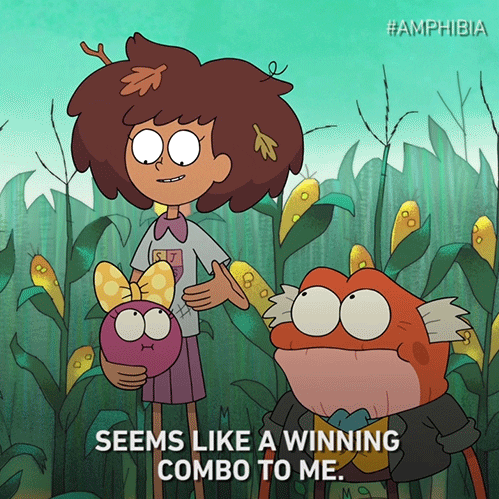 So here am I again, to share with you another TWO COMBOS to path your way to victory and farm lots of Reward Chests!
Before starting out, there's one thing that I want to say: I tried to find a "wombo combo" for each Splinter, but I don't think it'll be possible to do it with the Death Splinter. The reason is simple: Death Summoners are all reactive, in the sense that they debuff the enemy team (-1 Magic Attack from Thadius Brood, -1 Ranged Attack from Contessa L'ament and Mimosa Nightshade, -1 Melee Attack from Zintar Mortalis and Crypt Mancer...); thus, it's way more difficult to create a staple combo that generally works against all sort of opponents.
Death Splinter is the hard counter of Splinterlands; thus, they're great against an specific strategy, but kinda 'meh' against the rest.
Also, an important but obvious disclaimer: all values depicted on the post are from the market of the time of writing, 12/july/2022. I can't predict the prices of the future, and they'll change.
Also, at the time of writing, 1 DEC is worth 0.000587 USD, or 1000 DEC = 0.587 USD.

Water Splinter: Lv.3 Alric Stormbringer + Lv.1 Nerissa Tridawn + Lv.3 Captain's Ghost + Lv.1 Djinn Oshannus + Lv.1 River Hellondale + Lv.2 Venari Wavesmith + Lv.1 Ruler of the Seas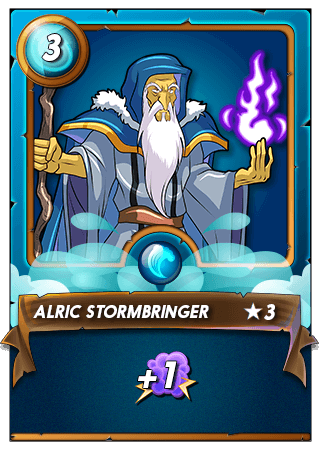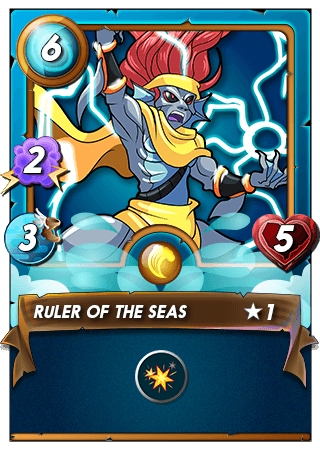 Rental Cost (per Day): 42 + 0.5 + 5 + 2.5 + 21 + 0.4 + 22 = 93.4 DEC
Purchase Cost: 45 + 1 + 11 + 1.5 + 5 + 0.1 + 38 = 101.6 USD
This one is an already-classic Wombo Combo of Splinterlands, very well known by the majority of the playerbase.
The Water Splinter has lots of strong Magic Monsters, featuring the allmighty Ruler of the Seas with the Blast ability that increases even more its offensive capabilities. And the Splinter also has one reasonably affordable Summoner, Alric Stormbringer, that gives +1 Magic Attack to the whole team.
When you put together the +1 Magic buff with lots of powerful Magic Monsters, you have a recipe to easily win games.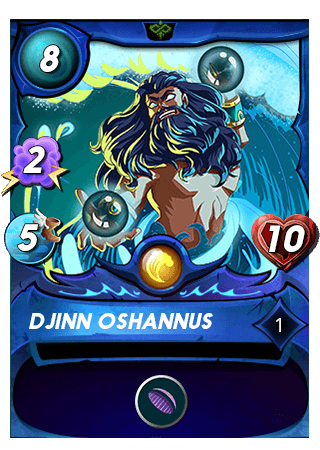 Djinn Oshannus is your to-go tank in this situation, considering his huge Healthpool and the Void ability, defending yourself against the opponent's own Magic Monsters.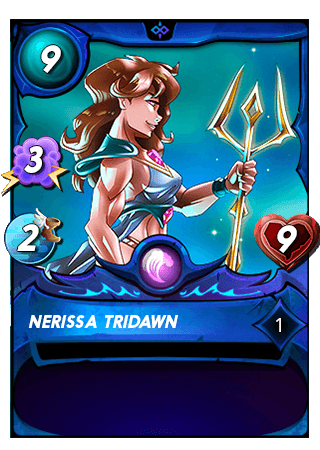 Nerissa Tridawn will usually occupy the 2nd spot of your team, acting like a secondary tank: if Oshannus dies, Nerissa has enough Health to absorb some of the incoming damage and still stay alive.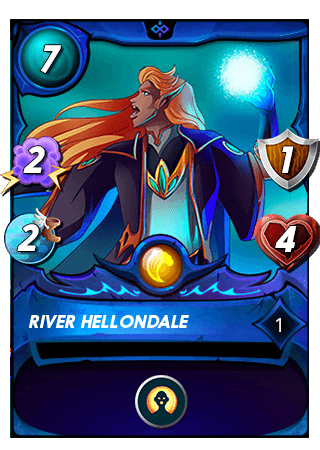 River Hellondale brings to the table the Ressurect ability, bringing back to life the first Monster that ends up dying, giving extra survivability to your whole strategy.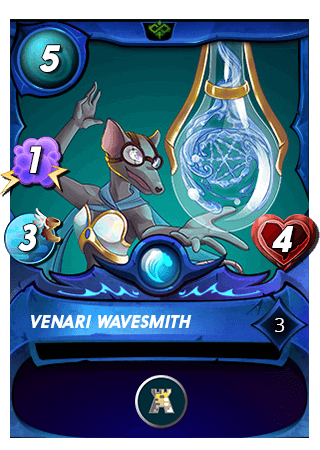 Finally, the Venari Wavesmith, due her Protect ability, gives +2 Armor to your whole team, countering Melee or Ranged-heavy strategies. While Djinn Oshannus counters Magic, this Monster counters the rest.
If you're running low on money and want a Budget Version of this combo, just forget about the Ruler of the Seas and focus on other Monsters with native 2 Magic Damage to be your main damage dealers, like the Captain's Ghost and the Sea Genie.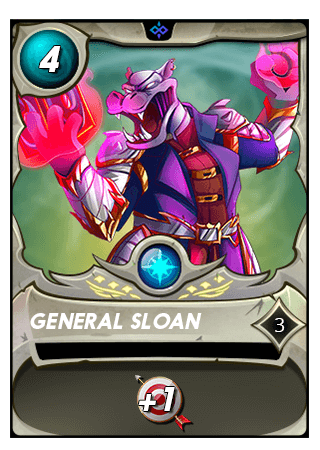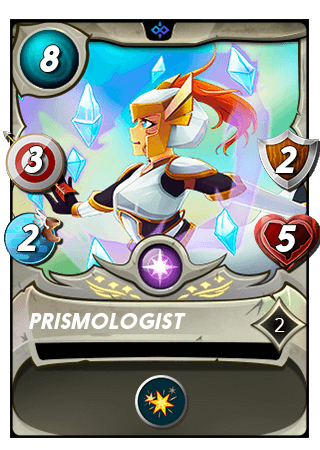 Life Splinter: Lv.3 General Sloan + Lv.3 Venari Crystalsmith + Lv.3 Pelacor Arbalest + Lv.2 Prismologist + Lv.1 Hero of Beyond + Lv.2 Air Elemental
Rental Cost (per Day): 25 + 2 + 10 + 16 + 8 + 22 = 83 DEC
Purchase Cost: 18 + 0.3 + 4 + 5 + 5 + 20 = 52.3 USD
Similarly to the combo depicted above, this one merges a Summoner that gives +1 Damage (in this case, Ranged Damage) with powerful Monsters that uses that same type of Attack.
The star of the team is the Prismologist, with her 3 Ranged Damage and the Blast ability. With the +1 Ranged damage from General Sloan, this Monster is able to deal SIX damage per turn (4 on the target, 2 on the Monster behind it), quickly destroying the enemy defences.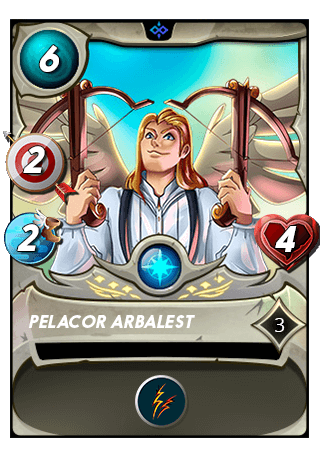 Similarly, the Pelacor Arbalest is your secondary damage dealer due his Double Strike ability, allowing him to attack twice per round. He and the Prismologist, when played together, are able to deal 12 damage per turn!
The Venari Crystalsmith is played for the utility: as she has the Heal Tank ability, she'll give an extra survivability to the team by keeping your tank alive a little bit longer.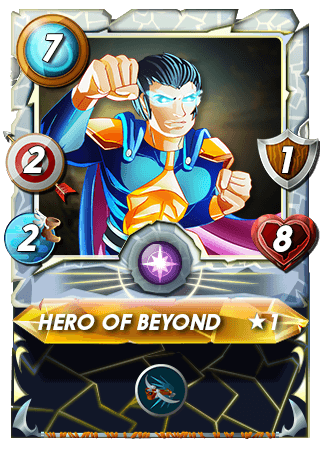 The Hero of Beyond will be your secondary tank: his huge Health (8) makes him ideal for this job. Not only that, but he has the Close Range ability allowing him to keep attacking when occupying the 1st position. The design behind this Monster is clear: a Ranged Tank!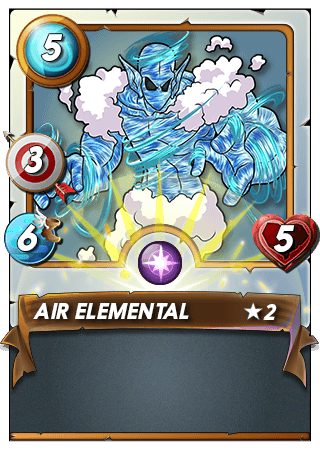 Finally, the Air Elemental will be your last Monster due his incredibly high Speed of 6. He's the perfect Monster to dodge incoming Sneak attacks! Not only that, but he has a very high Ranged Damage, contributing to the whole strategy of quickly killing the enemy tank and crumbling the opponent team!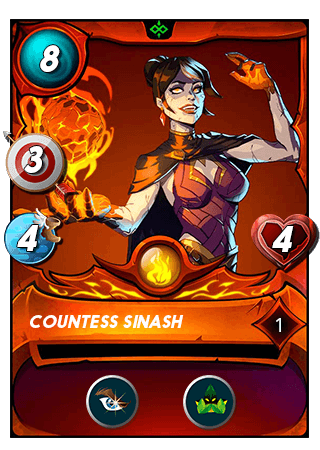 EXTRA: Yodin Zaku Snipe Combo + Lv.1 Countess Sinash
Rental Cost (per Day): 3 DEC
Purchase Cost: 3 USD
OK, I forgot about this card on my last post, when I talked about the Yodin Zaku Snipe Combo. My fault.
Counter Sinash synergizes perfectly with the Snipe Combo due her Opportunity ability. Similarly to the Snipe Monsters, she's also able to attack in the middle of the enemy team, bypassing the tank and doubling the Blast damage given by Yodin Zaku.
She costs a lot of Mana, that's true. So she's perfect to be played on High Mana Matches, especially when you consider that the rest of the Snipe Combo is composed of Mana-Cheap Monsters like the Lava Spider.

New Player Bonus Offer
If you're a new Splinterlands player that still haven't bought the 10$ Summoner's Spellbook, you can help both you and me by creating a new account using my Referral Link HERE. If you create an account using my link and then buy the Summoner's Spellbook, leave a comment here and let me know.
I'll send you some cards for free to use on your first weeks in the game to help you progress faster through the Bronze League! Using my Referral link doesn't cost you anything extra and will make both of us stronger 💪!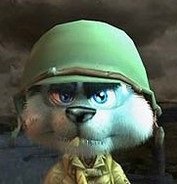 Thanks for reading this post, and until next time!
If you enjoyed the post, feel free to follow me as I'm routinely writing about Gaming, Investment, Fitness and Writing, and posting about other random fun subjects like Travel, Photography and Metal Detecting!
I'm also a Gaming Curator, both for NFT and regular Games, with experience on 1UP.zone and Ecency. If you want to vote on superb content, just Follow my Trail!

If you want to play fun NFT Games, I do strongly recommend Splinterlands, RisingStar, Rabona and dCrops. Send me a message if you need help starting out!
And, if you're feeling lucky, go to HiveSlotGames and win money by playing on the 🍀Roulette🍀, 🃏BlackJack🃏, 🎲Dices🎲 and 🎰Slots🎰!

Unless stated otherwise, all images are created and owned by me, or from the game depicted on this post.
This is definitely NOT financial, legal or investment advice. You wouldn't get your financial advice from a squirrel, would you? Cryptocurrencies are very volatile, so don't invest what you can't afford to lose.
Also, believe it or not, I'm not actually a squirrel! This handsome rodent in my profile picture is a character from 'Conker: Live & Reloaded'. Here's Real Life me!
---
---