[Splinterlands] [PT-BR] Análise Franz Ruffmane - Novo Summoner de Vida (Reward Soulbound)

[ENG] Review Franz Ruffmane - New Life Summoner (Reward Soulbound)
Hello everyone!
This is a video in Portuguese in which take a closer look at Franz Ruffmane, the new Life Splinter Summoner that was recently released!
This Summoner provides +1 Armor to all of his Monsters. Obviously, I prefer the +1 Life from Pembrook Nymph; but, relative to rest of the new Summoners, I think Ruffmane's bonus is the best.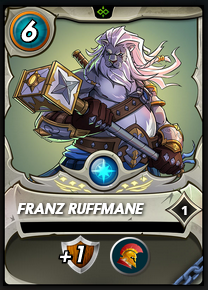 However, what everyone wants from Ruffmane is the Conscript ability, that allows you to use Gladiator cards (Gladius Edition) in Ranked matches and in Tournaments. Let's take a look at the Gladiator cards that the Life Splinter has!
The Life SPlinter is full of very strong Gladiator cards, like Captain Katie (huge magic attack and the Snipe ability makes her able to kill enemies easily), and probably one of the most powerful Gladius cards which is Marisol Contuma, which is perfect for Sneak-based combos!
Thanks for watching and reading, and until the next video!

[PT-BR] Análise Franz Ruffmane - Novo Summoner de Vida (Reward Soulbound)
Fala galera, beleza?
Nesse vídeo, eu vou analisar detalhamente o Franz Ruffmane, o novo Summoner do Splinter de Vida que foi recentemente lançado!
Esse Summoner fornece +1 de Armadura para todos os seus Monstros. Óbvio que eu prefiro o +1 de Vida da Pembrook Nymph; mas, em relação aos demais Summoners, acho que o bônus do Ruffmane é o melhor.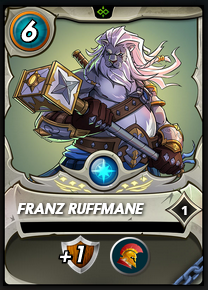 Porém, o grande atrativo da carta é a habilidade Conscript, permitindo utilizar cartas de Gladiator (Edição Gladius) em partidas Rankeadas e em Torneios. Vamos dar uma olhada nas cartas de Gladiator do Splinter de Vida!
O Splinter de Vida está cheio de cartas Gladiator muito fortes, como a Captain Katie (muito ataque mágico e a habilidade Snipe fazem com que ela consiga matar inimigos facilmente) e provavelmente uma das cartas mais poderosas de Gladius que é a Marisol Contuma, que é perfeita para combos de Sneak!
Valeu galera, e até o próximo vídeo!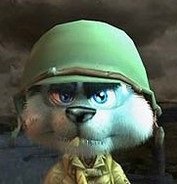 If you enjoyed the post, feel free to follow me as I'm routinely writing about Gaming, Investment, Fitness and Writing, and posting about other random fun subjects like Travel, Photography and Metal Detecting!
If you want to play fun NFT Games, I do strongly recommend Splinterlands, RisingStar and dCrops. Send me a message if you need help starting out!
And, if you're feeling lucky, go to HiveSlotGames and win money by playing on the 🍀Roulette🍀, 🃏BlackJack🃏, 🎲Dices🎲 and 🎰Slots🎰!

Unless stated otherwise, all images are created and owned by me, or from the game depicted on this post.
This is definitely NOT financial, legal or investment advice. You wouldn't get your financial advice from a squirrel, would you? Cryptocurrencies are very volatile, so don't invest what you can't afford to lose.
Also, believe it or not, I'm not actually a squirrel! This handsome rodent in my profile picture is a character from 'Conker: Live & Reloaded'. Here's Real Life me!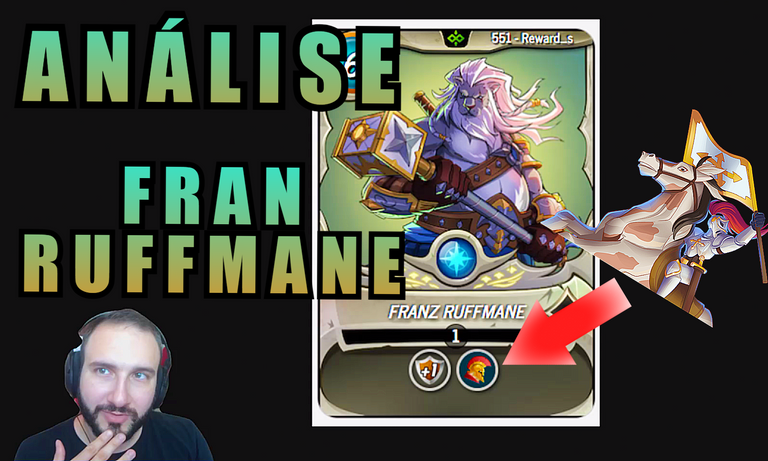 ---
---