Navigating the Heavy Hitters Ruleset

Navigating the Heavy Hitters Ruleset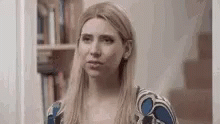 It took me a good long while to figure out what the Heavy Hitters ruleset even was. I always felt like it didn't really do anything. The knock out ability never seemed to trigger, and I didn't know why. To be honest, I just kind of ignored the rule when it showed up in my battles. Then one day, I saw the Splinterbites hint: "In the heavy hitters rule set, use more stun!" It finally clicked. The heavy hitters ruleset requires monsters that STUN!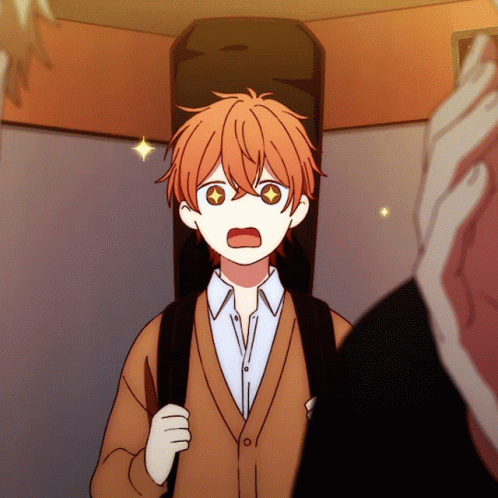 When you use a monster with Stun in this ruleset, and the Stun is activated on a monster on the opposing team, ALL monsters on your team will do double damage to the stunned monster. It is seriously awesome, and easy to win if you understand how to optimize your team!
Here are the monsters that have the Stun ability, and the level that they get that ability.
Goblin Fireballer (level 10)
Spark Pixies (level 5)
Pit Ogre (level 1)
Lava Launcher (level 4)
Sniping Narwahl (level 6)
Medusa (level 3)
Front Giant (level 4)
Two Gun Pete (level 4)
Stone Golem (level 5)
Spirit Shaman (level 3)
Thunderbird (level 4)
Bila the Radiant (level 3)
Undead Rex (level 9)
Soulstorm (level 6)
Dark Enchantress (level 4)
Lord of Darkness (level 2)
Twilight Basilisk (level 5)
Lightning Dragon (level 2)
Dragon Jumper (level 3)
Goblin Mech (level 6)
Gremlin Blaster (level 5)
Cyclops (level 6)
Dwarven Wizard (level 4)
Chain Golem (level 4)
Keep in mind that most monsters need to be leveled up a few times to get this ability. Pit Ogre is the only card (at the time of writing) that has this ability at level 1. Many of these cards are also quite expensive because they are older cards. My two favorite cards for the Stun ability are Twilight Basilisk, which is very affordable, and Thunderbird. Thunderbird is more expensive, but worth the cost, in my opinion, because of the low mana and high speed it has. It is really important to get a fast monster with Stun, so that they can hit first and stun the front line tank on the opposing team, allowing everyone else to do double damage to the tank. You can very quickly eliminate every monster on the other team this way.
Here is an example of a lineup I used in the Heavy Hitters Ruleset: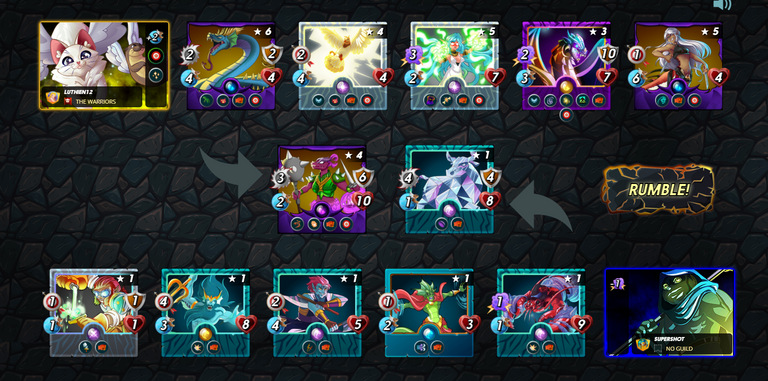 As you can see, I used Byzantine Kitty to give my monsters an extra speed boost. Speed really is of the essence here, getting that first monster stunned quickly before it can attack is very important. My Naga Assassin was the first to attack, followed by Thunderbird, who successfully stunned Torhilo the Frozen. This allowed the other monsters on my team to do double damage to Torhilo, eliminating him before he could attack. I also have Twilight Basilisk in the second position. He also does Stun, and he is one of my favorite cards! He is also one of the cheaper cards on the market, and definitely the cheapest monster with Stun. I hope that there will be more monsters with Stun when Chaos Legion comes out, because it is my new favorite ability! Even though I had Headwinds decreasing my ranged attack and Bortus decreasing my Magic, I was able to win this fight quite easily, without losing a single monster.
Watch the full battle here:
https://splinterlands.com/?p=battle&id=sl_f8982884f3961a883e987a8003361443
If you watched the battle, you'll see that my monsters were able to dodge several attacks from the opposing team, which certainly helped me win the fight! Speed is incredibly important, not just in the Heavy Hitters ruleset, but in ANY ruleset. Always pay attention to your speed!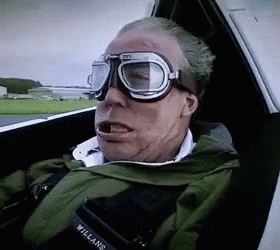 TLDR: Use fast monsters with Stun in the Heavy Hitters Ruleset, because all monsters will do double damage to a stunned monster.
I hope that you all enjoy this post, and that it helps someone! I will be posting more strategies in the future, so please follow me. :) Feel free to leave comments below if you have any Heavy Hitters tips to share! There is always more to learn.
---
---