#1 SplinterNews - (10/26/2021)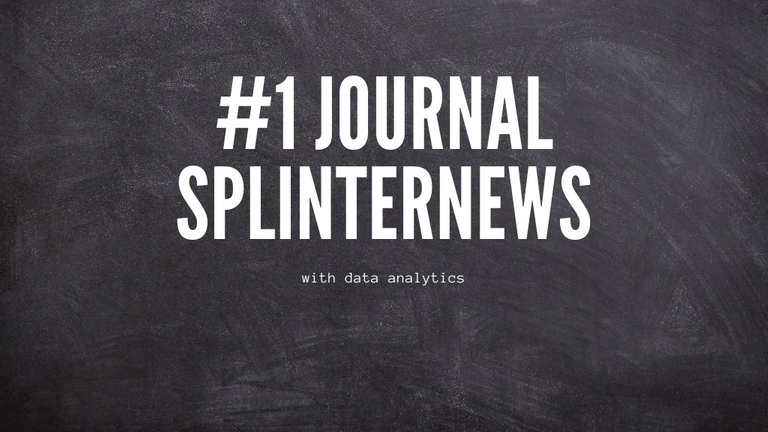 Hi! My name is Felype and today I'm launching my new project, SplinterNews! Here you'll can see a little of everything: news, currently challenges, sps & dec price, some cool peakmonsters data, a personalized analysis of more cool data and finally upcoming tournments!
Brace yourselves and be welcome!
In case you don't play splinterlands yet, you can join this wonderful game here: Play Splinterlands
Any hints or sugestions for more info or data that I could bring you can comment or message me at discord: Felype#6028
---

Theres a chance to exists some delay between pre-sale and official launch of Chaos Legion (the team is seeking to improve everything to launch CL without problems.)
DEC: Novice and Bronze 3 league will no more gain DEC when winning.
New SDK is comming! Developers brace yourselves!
There are some changes to improve stability to all players.
Land owners will need high level cards to boost they production, prepare!
SPS will be used on Lands.
You can see more detailed info here: Last AMA
---

Some cool challenges are currently running! You absolutely should participate!
Social Media Challange up to 10/29/21 (22:12 GMT)
Battle Challenge up to 10/29/21 (06:28 GMT)
Art Contest up to 10/30/21 (10:23 GMT)
Participate! This is a great way to involve yourself with community.
---

Here we'll se how the SPS and DEC are going.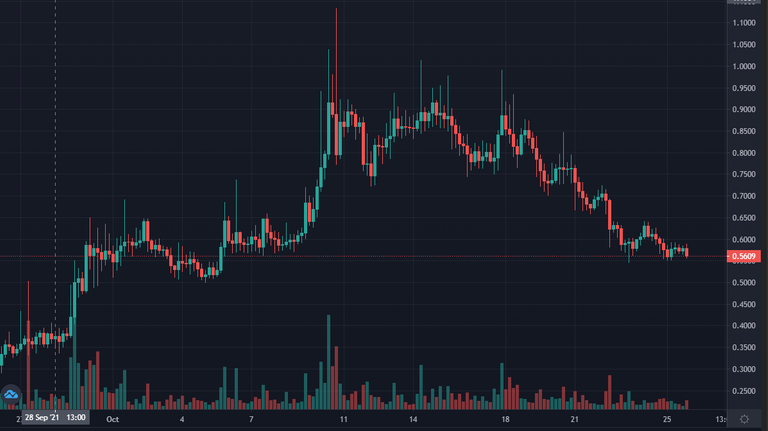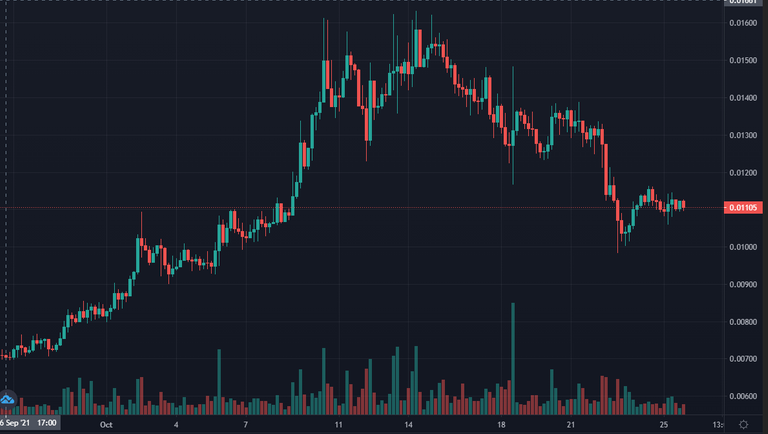 ---

At peakmonsters data I'll show some cool data about TWO days before (10/24/21)
A total of 11069164 battles ocurred on (10/24/21).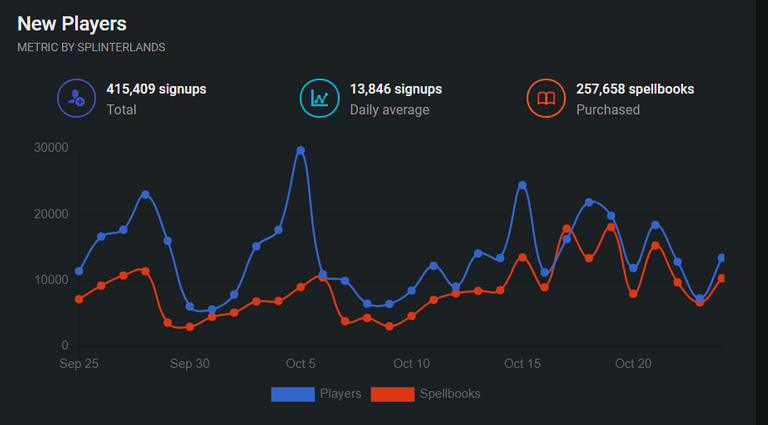 A total of 13440 new players joined us on (10/24/21), these 10336 has buyed spellbooks!
This and more info you can get here: PeakMonsters Data
---
Here at my custom analysis you'll see some nice data, such as:
Wordcloud
Most Used Element of the day
Most Used Card of the day
Best team by Winrate of the day
---

Wordcloud was constructed analysing the last 10000 tweets.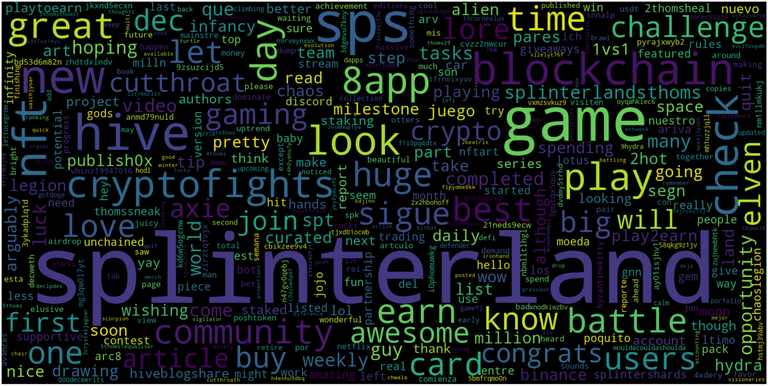 ---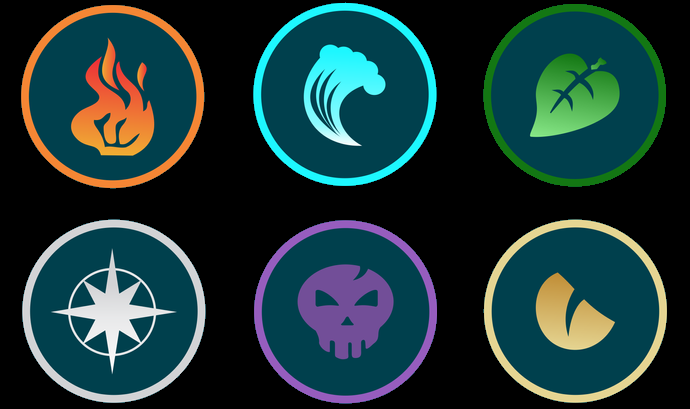 (Elements appear in order of most used)
Our rank today is:
| Element | Winrate |
| --- | --- |
| Fire | 53.4% |
| Earth | 52.4% |
| Water | 48.7% |
| Dragon | 48.1% |
| Life | 47.9% |
| Death | 43.5% |
---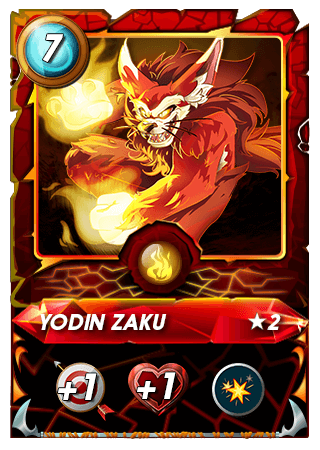 Used a total of 667 games today, has a winrate of 68.7%.
Yodin is a great card, at level 1 he already have great powers, +1 ranged attack +1 health and adjacent damage to all his minions!
---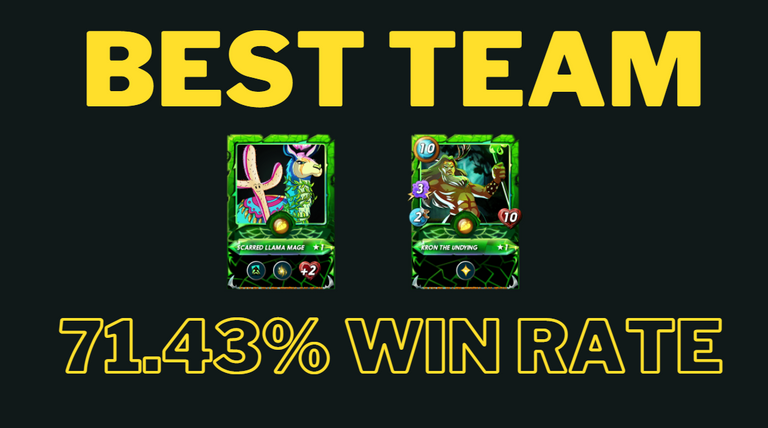 ---

Upcoming events for today (10/26/21)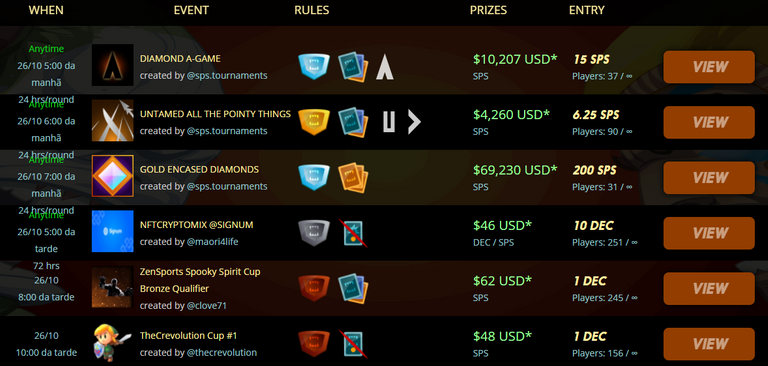 *More events may appear during the day.
---
Thats all for today, see you!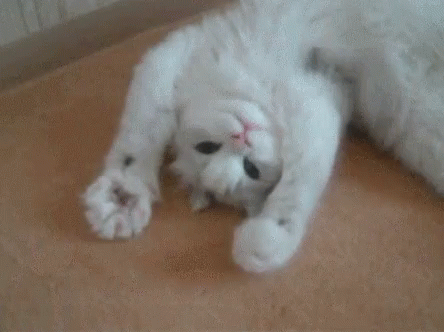 ---
---