#3 SplinterNews - (11/04/2021) Doctor blight first look, new potions, news animations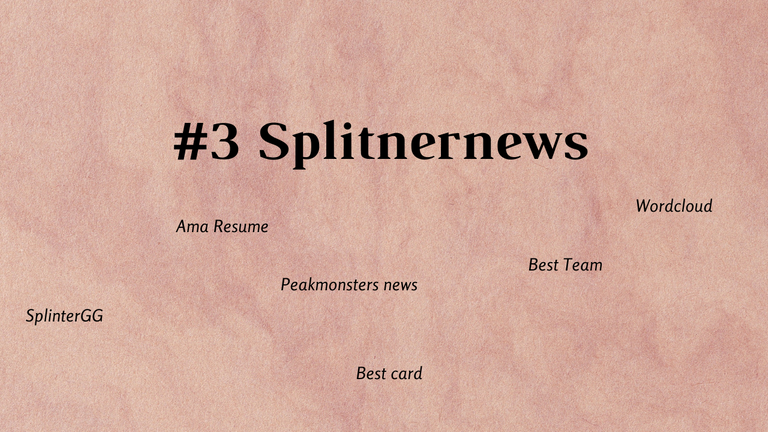 Hey, welcome back! This is the third journal of splinternews!
Here you'll can see a little of everything: news, currently challenges, sps & dec price, some cool peakmonsters data, a personalized analysis of more cool data and finally upcoming tournments!
Any hints or sugestions for more info or data that I could bring you can comment or message me at discord: Felype#6028
In case you dont play this wonderful game yey, just come on board! Join Splinterlands Right Now!
Personnal release: Just released my new project SPLINTERGG, a platform that you can analyse last 50 battles of any player or see some statistics of current match. Will make a post about it.
---

Today I bring you some exciting news!
Job Opportunity at Peakmonsters, you can see it here Job!

Peakmonsters is improving the experience while manual renting cards at their website.

First look at Doctor Blight was released! (Stats still can be changed before release)


Chaos Legion Launch is schedule to December.

After the presale, vouchers will continue to be droped (at 2x rate), first 2 mi packs in public sale will need vouchers.

New potions is comming!

More improvements on stability.

New animations and skins nearby.
---
Last ama can be found there: Last AMA
Wanna see more splintertalks NFTs? NFT's
---

Some cool challenges are currently running! You absolutely should participate!
They are close to end, go for it!
Social Media Challange up to 11/8/21
Battle Challenge up to 11/11/21
Participate! This is a great way to involve yourself with community.
---

Here we'll se how the SPS and DEC are going.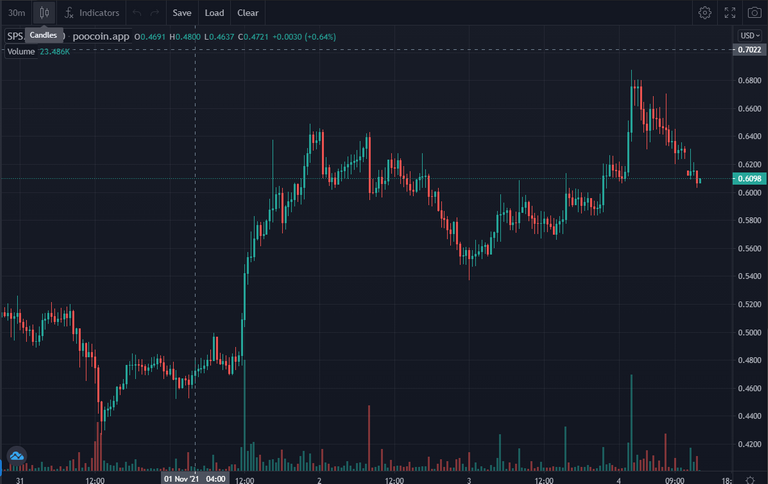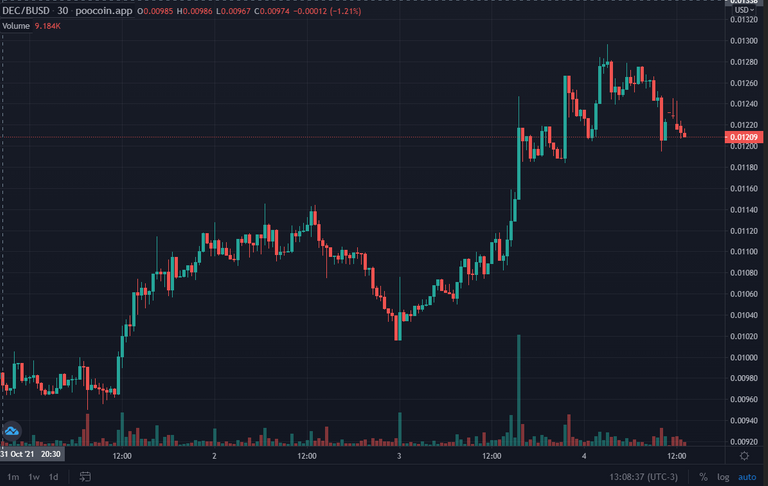 ---

At peakmonsters data I'll show some cool data about ONE day before (11/03/21)
A total of 877831 battles ocurred on (10/24/21).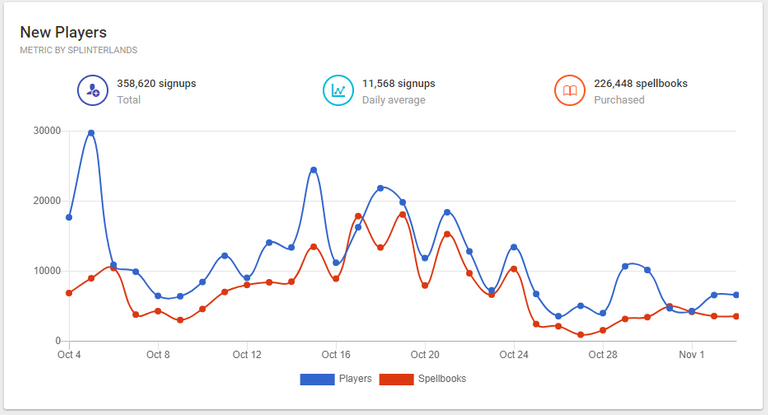 A total of 6634 new players joined us on (11/03/21), these 2021 has buyed spellbooks!
This and more info you can get here: PeakMonsters Data
---
Here at my custom analysis you'll see some nice data, such as:
Wordcloud
Most Used Element of the day
Most Used Card of the day
Best team by Winrate of the day
---

Wordcloud was constructed analysing the last 10000 tweets.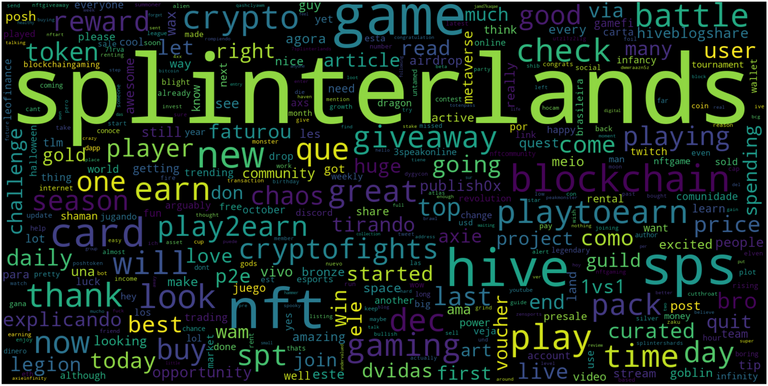 ---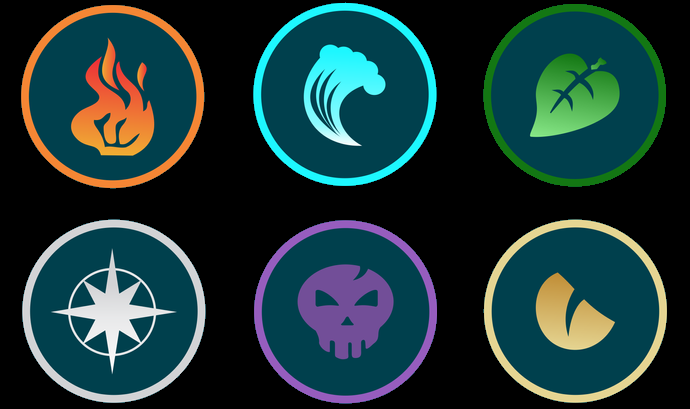 (Elements appear in order of most used)
Our rank today is:
| Element | Winrate |
| --- | --- |
| Fire | 53.2% |
| Water | 47.3% |
| Dragon | 49.9% |
| Earth | 53.1% |
| Life | 46.1% |
| Death | 44.6% |
---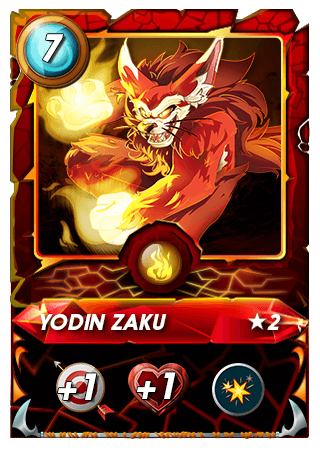 Yodin Zaku! A legendary fire summoner card, has astonishing 66.5% of winrate!
Giving +1 ranged attacks, +1 health and spark to all his minons, this summoners is stronger! Although of his high mana cost.
---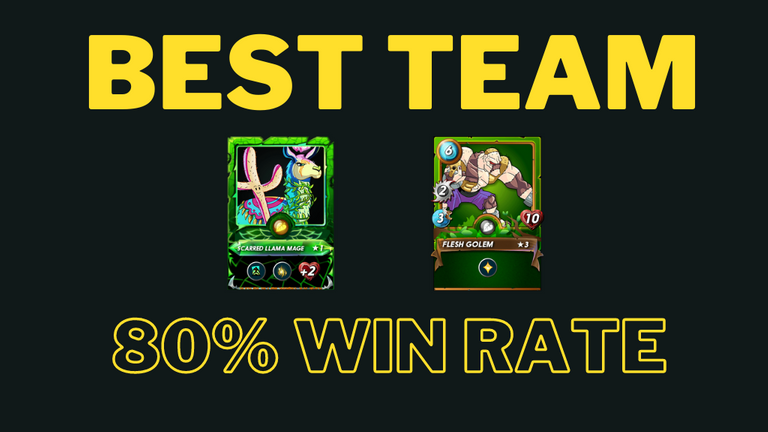 The team is the same as previous news, but the winrate increased alot! 80%!!!
Personnal opinion: At low mana matchs this is so OP, maybe it needs some nerf?
---

Upcoming events for today (11/04/21)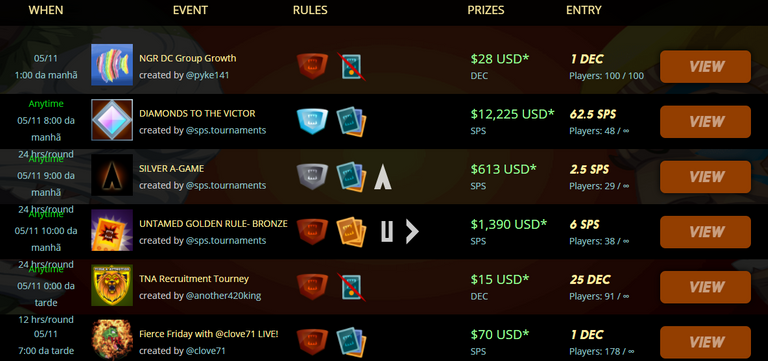 *More events may appear during the day.
---
Thats all for today!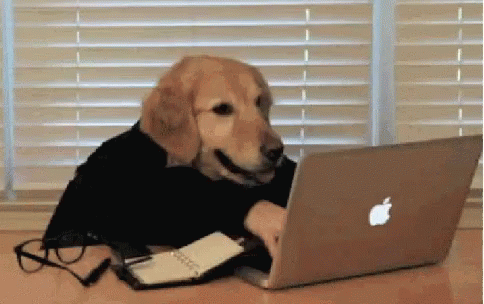 ---
---