Reaching Silver 3 with cheap renting at PeakMonsters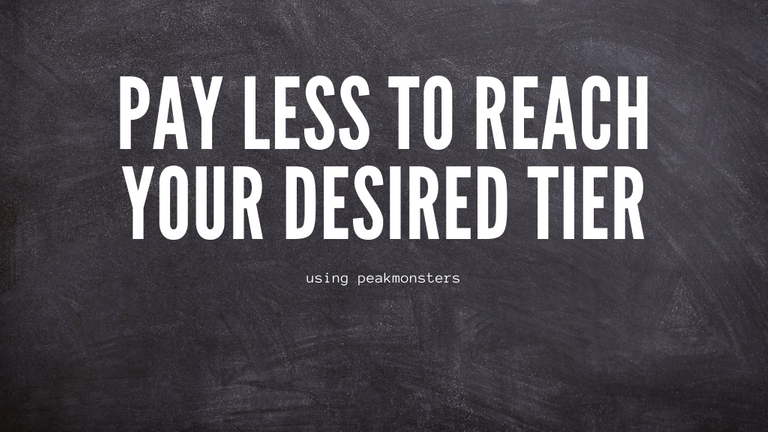 Looking for a guide to renting collection power to at least silver? This guide is for you! Stop wasting your precious DECs.
First of all, this guide shows only how to get CP cheap as possible, so we dont compensate or are looking for a tradeoff between CP and good cards.
First, you'll need to go to Peak monsters
Then, after login in, go to rent page: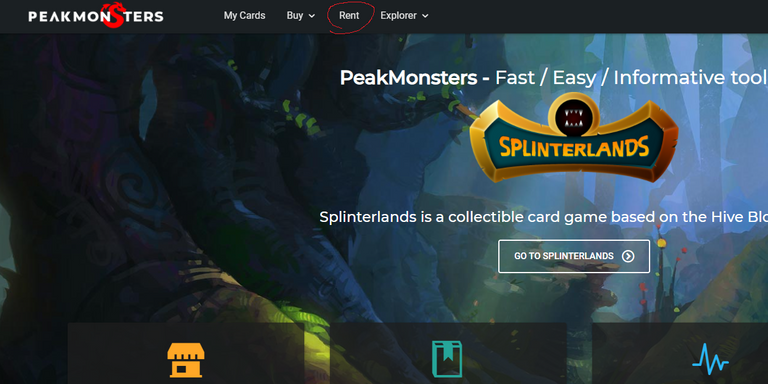 ---
Then, just click on MAX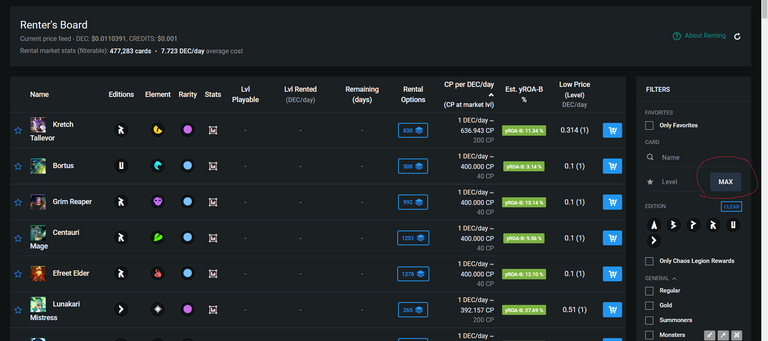 ---
Here is what magic happens, at the column CP per DEC/day is what are you looking for, currently the top 1 give 403.2 CP for each 1 DEC, a total of 20.16k for only 50 DEC (There are times that you can get much better offers).
After choosing the card, click on the blue button.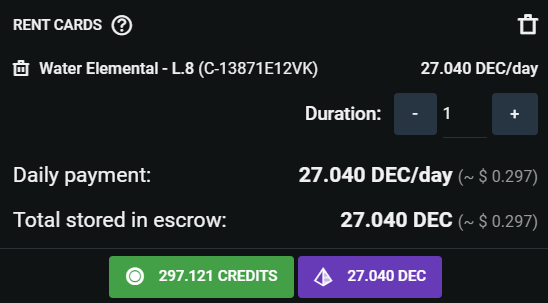 At the checkout you may select how many days you want rent that card, select the payment method(credits or dec) and finish.
You'll need to see if the transaction was sucessful, so just look at your rented cards at splinterlands or see if your balance changes at peakmonsters.
---
Thats all! A simple, fast and succinct tutorial teaching you how to get more cp without paying alot!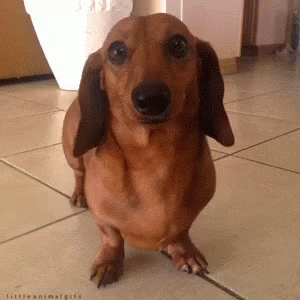 ---
---