What cards you MUST choose to WIN: A Data Analysis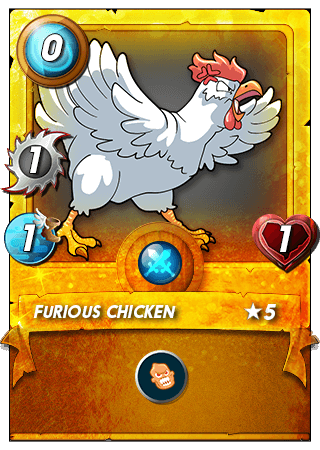 *You will understanding why Furious Chicken is here at the end.
Today we are going to analyze 25,000 matches from the bronze, silver and gold links.
I have an important caveat to be made first of all, it has not (yet) taken into account the level of the cards (and this could be influencing a lot).
To improve the analysis, at some points I will delimit the analysis by mana range into 3 types: low mana games (<=15), medium mana games (16 < x <= 27) and high mana games (27>).
In this post, we will have two topics:
Analysis of teams with higher win rate (for your information: position is a determining factor in my analysis, so a team with A and B is not the same team with B and A).#### Header 4
Last but not least, the individual analysis of the best cards (win ratio normalized by the number of times chosen).
---
After analyzing more than 25,000 games (25096), here's our mana pool distribution: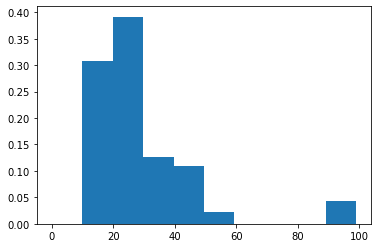 Header Let's first analyze the teams with the highest win rates using the low mana criterion <=15 (3736 games):
Right away we can see a team with 2 cards being used 125 times and getting a 67% win rate~: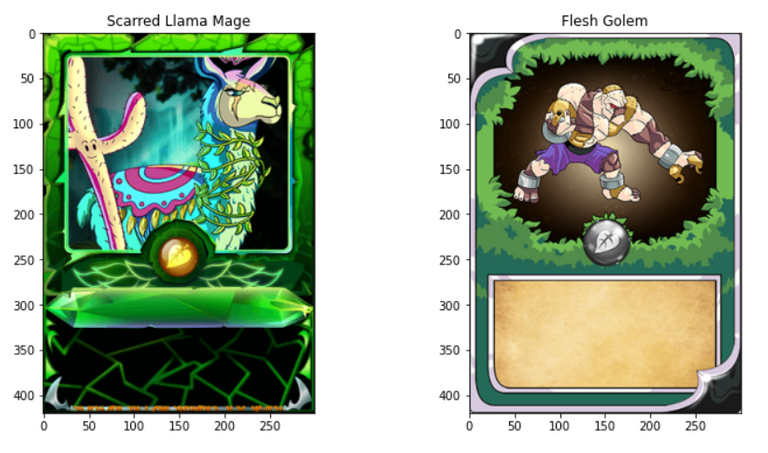 A Scarred Llama Mage as a champion and a Flesh Golem.
We had some points outside the curve, with 100% win ratio, however without statistical relevance as there are not many samples (only 4~5 games).
Are they:


*This chicken is op, right? haha.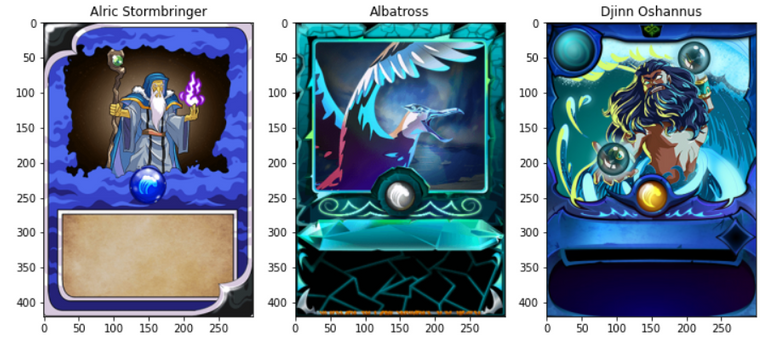 Theres a team that was played 12 times with a win ratio of 86%

---
Leaving to the medium mana pool:
With 96 games and a 70.5% win ratio!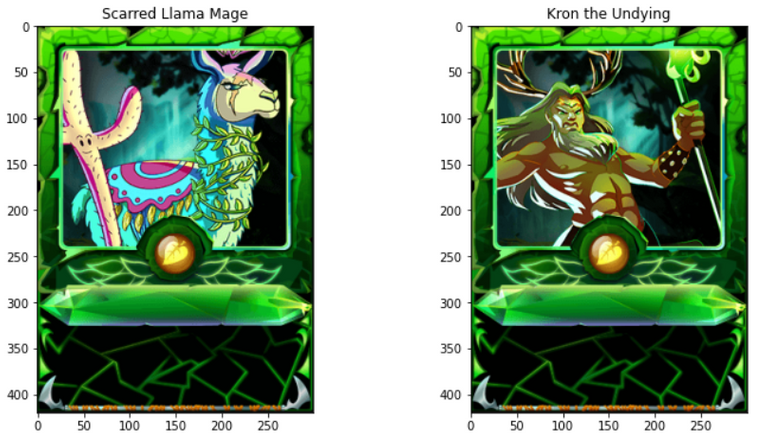 With the exception of this team, there were no other predominant teams.
Going to the maximum mana pool:
Here things seem to distribute better, although you can see that Llama appears constantly on many teams. I need to rethink my team modeling.
---
And here we have our top 20!
Analyzing only by win rate, we have: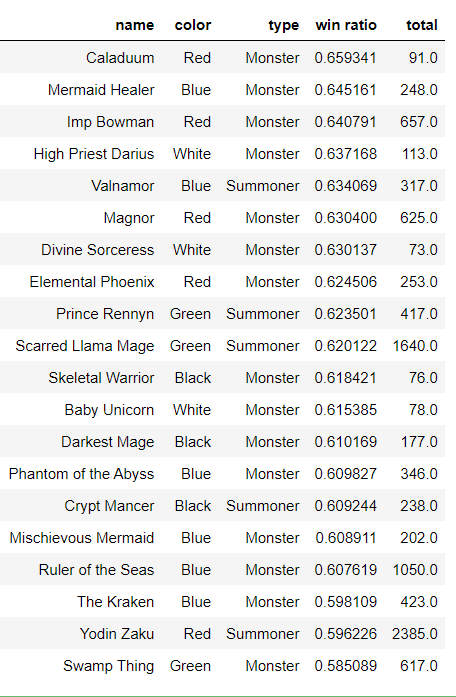 Analyzing by the number of times the card was chosen in the games, we have: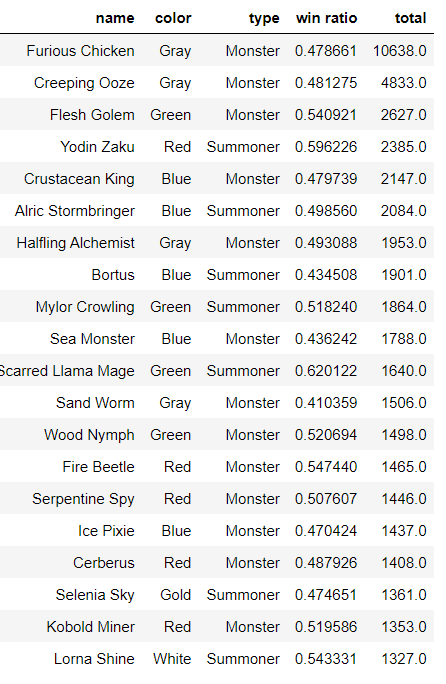 *Look the chicken again, it was choosen in 42.4%~ of the games (wow) and has a 47.8% of win rate! Maybe its better to invest in Llama (62%).
As Im still a beginner in the game, I ended up following some tips, like Djin + Venari, let's see if they appear applying only water cards: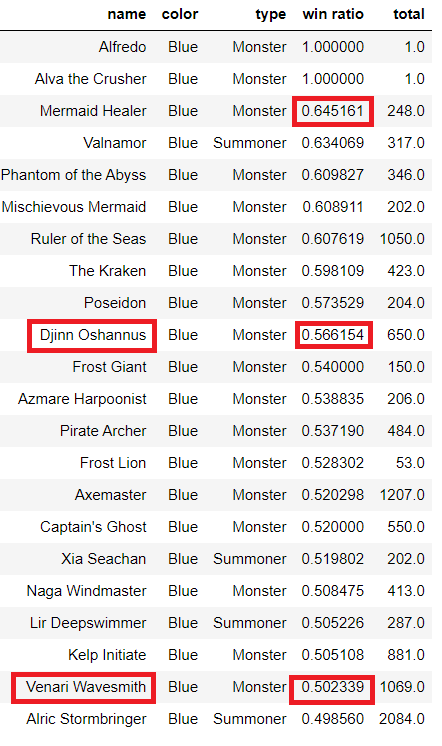 Well, thats pretty nice. I believe that because they are very widespread cards among beginners, there may be an anomaly due to the players' inexperience.
---
So, thats it!
My next analysis will target the top 100, seeking for anomalys.
Thanks for the reading!
---
---