2021: Year of the M3SS - End of Year CryptoGaming Wrap Up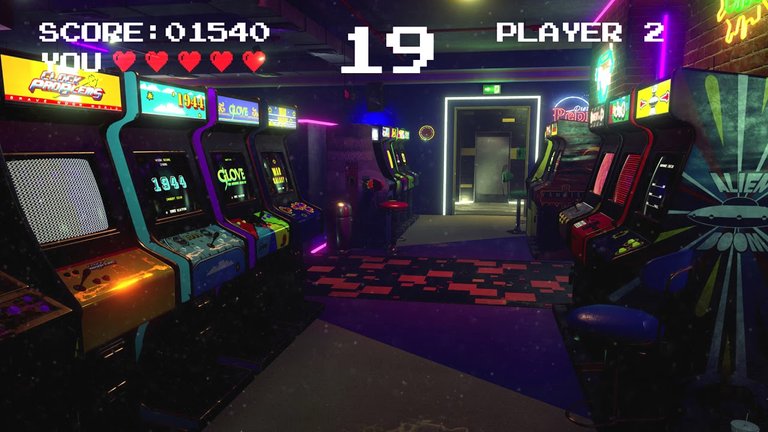 I've been very busy this year and, let's not mince words, it's been a massively successful year for those of us passionate about the Play2Earn cryptogaming scene. I've been playing, well ... everything. This, along with a new job at a major crypto exchange as a Blockchain Specialist, has kept me extremely busy and I've not been able to write all the articles I'd like.
What started as a hobby writing articles has turned into 500+ articles and a 200+ gamer strong group. Shout out to The Crypto-Gaming Guild! In a year of massive successes there is nothing that I'm more proud of than The Guild and the amazing articles they write each week and how welcoming and helpful they are to all the new gamers joining our Discord each day.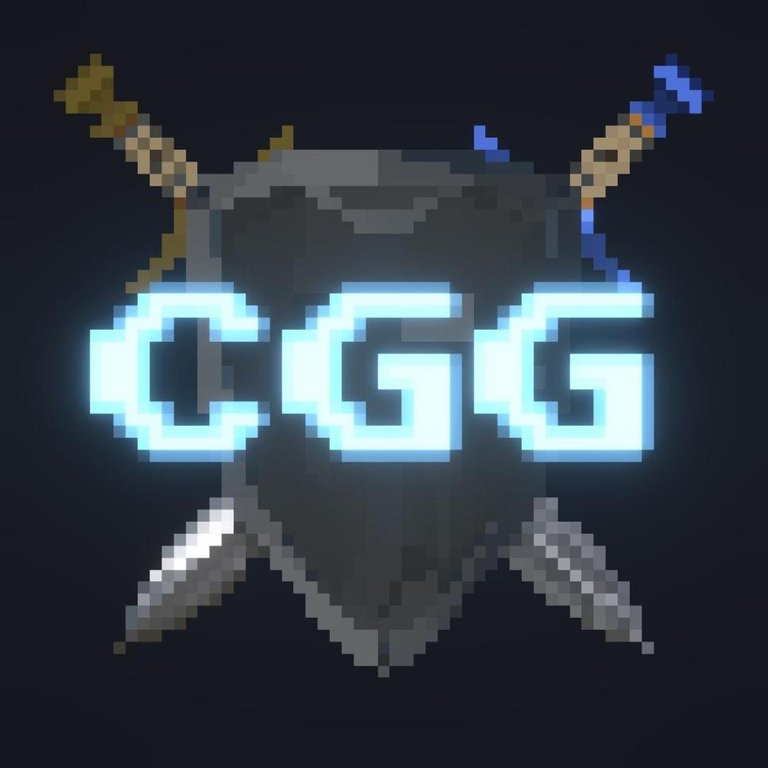 Today I'm declaiming it the "Year of the M3SS" and providing a final updates on the games I've been playing, the strategies I've been using, and what that has resulted in. My goal was always to document the games I was playing so readers could see what was worth playing and what they might expect if they played in the same ways I do. Now, a year later, I'm a whale in many of these games and I wonder how helpful tracking growth at that point is for the newer players I honestly want to help. This article will serve as a kind of finale because ...
Friends, I have reached the promise lands, I'm making a substantial amount of crypto across multiple growing projects by simply having exposure to really fun games.
I'm going to cover a few games I've been playing since day one and one I started recently. This article will cover my 2021 playing:
Rising Star
Lost Relics
RollerCoin
Splinterlands
Skyweaver
Let's get started!

I accomplished every single goal I set in Rising Star over the course of this year. This meant first chasing down Starbits millionaire, getting off the second island by forming a band, climbing the leaderboards a bit by buying some cards, and cementing my place in the Rising Star ecosystem by becoming one of the biggest record sponsors that currently exists. If you've released a NFT record in Rising Star in the second half of 2021 the question isn't IF I've invested in you, it's "How much?"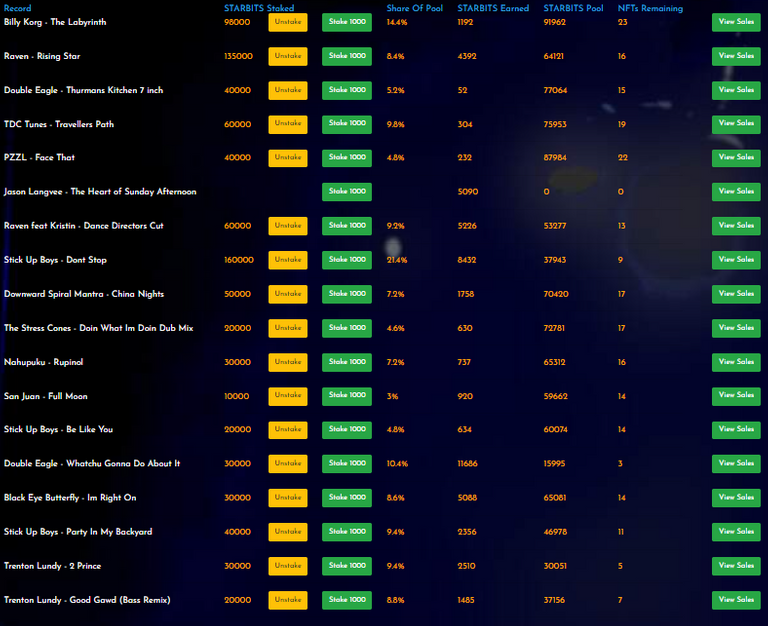 This also means that for ever single Rising Star NFT record that sells I get a cut. That works out well for me and, along with the income I pull in from Starbits Millionaire, the only thing I need to do to prepare for 2022 in Rising Star is set new goals to accomplish.
My strategy for Lost Relics has been to complete as many daily quests as possible for the ample rewards provided there while grinding hard when seasonal evets come to town and, so far, that's worked extremely well. This also means I don't need to be paying for pendants when there is no seasonal event running which is helpful for saving money. Being frugal hasn't stopped me form amassing a pile of rare treasures though. Have a look in my stash: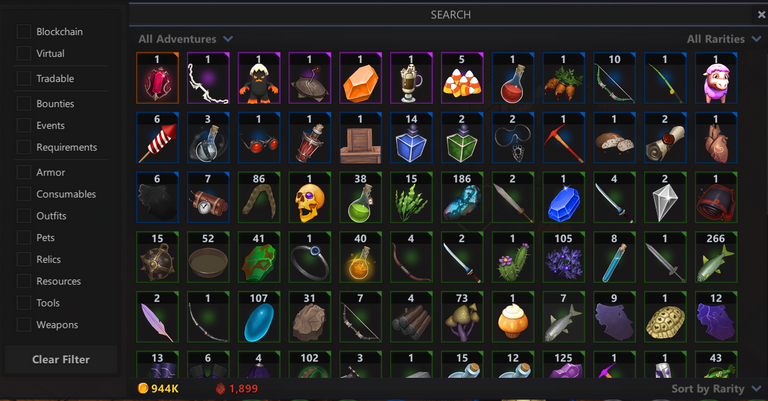 This might just looks like some extremely charismatic icons to most folks but those of us who play Lost Relics will recognize some real treasures here. Not only are there pets, skins, weapons, armors, and glorious stacks of cooked fish but I've been specializing collecting relics. Relics are artifacts you can take on your adventures to provide substantial buffs, abilities, or even special attacks! That's what those stacks of Tricky Treats and Festive Frenzy fireworks are.
What I'm really proud of at the end of this year are my Skills though:
Lost Relics is more Runescape than Diablo and it's skills are the backbone of the economy. If you want to become a gifted cook or engineer in Lost Relics you need to invest thousands gold pieces collecting the items you need to spend hours grinding skills. Then you get to be one of the elite few who even has the ability to craft the most unique and rare items in the game. To me, This is the real investment I've been making in Lost Relics and the thing I'm the most proud of: My character. I cant wait to see what opportunities the next year brings!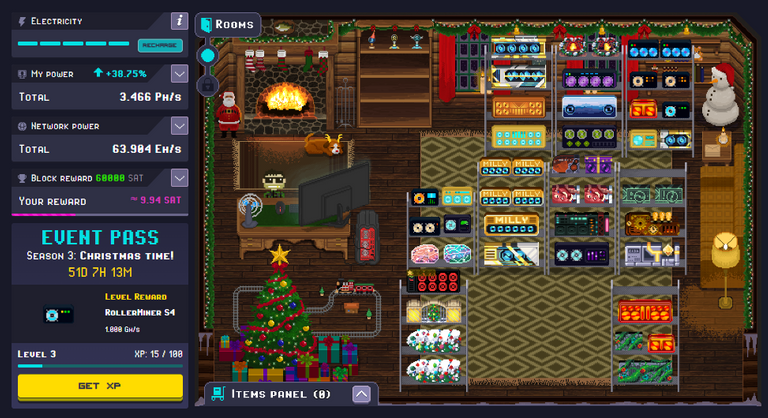 Listen, I'm aware that there is a portion of the cryptogaming community who things that RollerCoin is a scam and are going to stop reading right now because I'm even mentioning it. I've accepted that. I also know that RollerCoin is one of the best projects in all of cryptogaming and I'm not going to let a few loud fools misunderstanding of that stop me from talking about what is an amazing project and opportunity.
My mining room has grown from a single rack with some trash miners on it to a festive and jolly holiday skinned mining compound in just under a years time. This has not meant daily play, I've taken entire seasons off, it's just required a little persistence and planning. Now I have a wealth engine that provide to me the crypto of my choice every 10 minutes, forever. That's awesome.
RollerCoin is a massive project and, if you are taking it on, you are going to want to pay attention and set your own goals. For example, at this time I'm not interested in stacking as many miners as possible anymore but I'm focused on getting as many unique miners as I can to increase my earning multiplier. Small decisions like this add up over time in RollerCoin and, as it literally never stops, it's still one of my favorite games in the entire scene.

Wanna know a secret? I've been renting out all 500+ of my Splinterlands cards for about a season and a half now and it feels great. This isn't because I don't love playing Splinterlands, I do, I've just been so busy with work and other projects I had started slipping so I decided to try a new strategy. Honestly, it's been amazing, I'm able to focus on other projects and, now that my Splinterlands collections value has repeatedly multiple, I can start making steady income and support the community by renting my cards out. This is honestly one of the coolest things about Splinterlands to me.
What have I been focusing on? Land.

Between my Splinterlands account and HIVE Engine I've got 3 plots of land and 3 rare totems to put on them. I'd like to get up to 5-6 rare totems if possible as it sounds like there is going to be so much variety of assets in the coming game-changing Land expansion. Oh, and I'm still not selling ANY SPS. I believe in this game yall.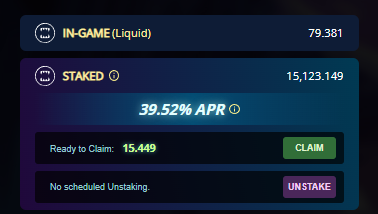 Me renting my cards does not mean I'm devesting in Splinterlands, just the opposite, my eyes are on the horizon. I'll be back to whopping you all on the ladder soon!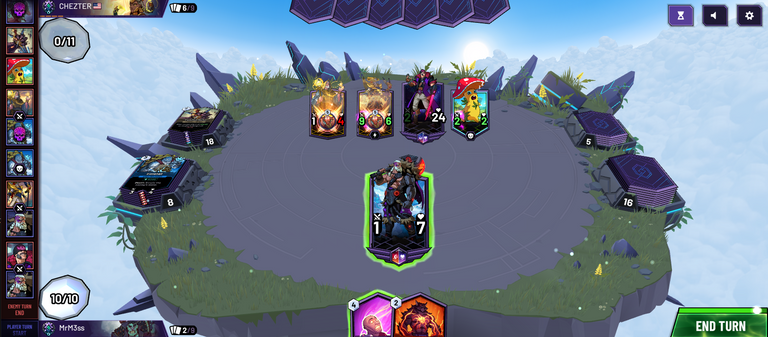 It's always good to end articles like this with something fresh and unexpected and Skyweaver has that in spades. I honestly was starting to think the Hearthstone battle formula was a dead end until Skyweaver strapped spells onto creatures to create one of the most fresh and interesting NFT powered TCGs on the market. Skyweaver also uses a unique Discovery Battle system to allow players who have not yet built a collection to play randomized decks against opponents playing the same way.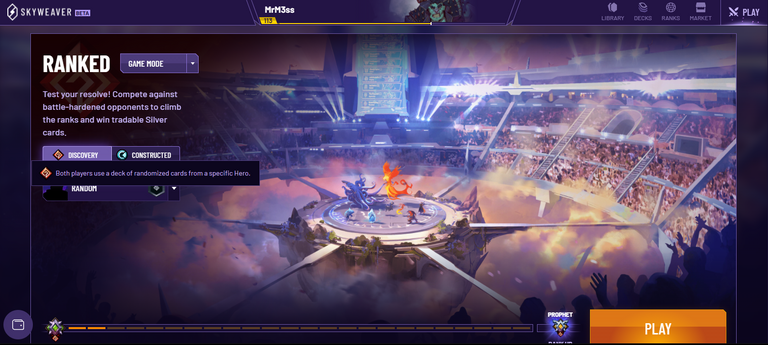 This can create a learning curve that feels like a rock climbing wall but, if you stick with it, you'll be Discovering a game a predict will be huge in 2022!
Are you looking to hang out with other Crypto-Gamers? Join us over at the The Crypto-Gaming Guild discord. We are looking for game captains and folks who can help organize. If you are interested, please step up!
The games we are currently focusing on are:
Rising Star
Splinterlands
RollerCoin
dCrops
UpLand
Neon District
Alien Worlds
Lost Relics
Dr. Who Worlds Apart
---
---