Double Dance with Dragons: Dragon Splinter Battles on the boarder of Diamond and Gold!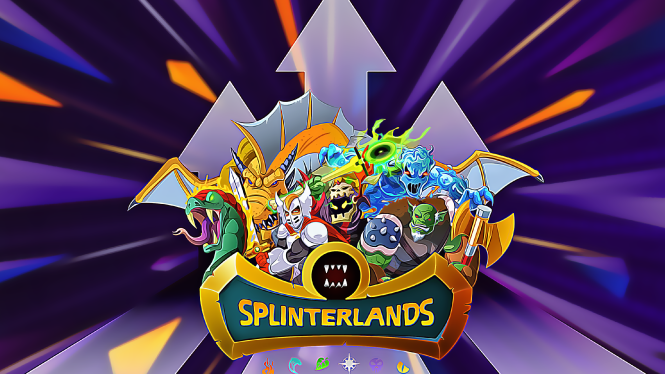 Friends, I've been getting my butt kicked around the Splinterlands for the last 48 hours and, you know what, I'm loving it! I recently wrote an article talking about how, in the final days of this season, I've rented out nearly all my cards at top price to make as much DEC as possible for the Chaos Legion launch. Unfortunately, while this strategy SHOULD leave my moneybags overflowing it's also got me unable to win any battles now that I've climbed the ladder up to Diamond 3. If getting beat up can be this profitable, sign me up!
I've been getting my ass kicked **so ** hard that after dropping down to Gold 1 I knew I needed to stop playing and regroup for a day! I want all of you to know that if this is happening to you in lower leagues it's deff happening to us in the mid leagues too. Sometimes you are the windshield and sometimes you are the bug in Splinterlands.
That made the following battle a real problem.
Friends, I think this battle teach two lessons. Firstly, a good lineup needs to be more than just a solid pile of good monsters. My battle-line is nothing to shake a stick at with some of the very best Monsters Splinterlands has to offer but my opponents Red Dragon pulled through on it's own and was able to demonstrate why it's one of the most dominant cards in all of Splinterlands.
I was able to grab back a win using ... well, Kron the Undying in a favorable ruleset, so my next battle was one where all the marbles hinged on victory or defeat. With only a few dozen cards to even play with would I be able to win a battle at the very top of Gold league? I crossed my fingers for a favorable rule-set and went out looking for a fight.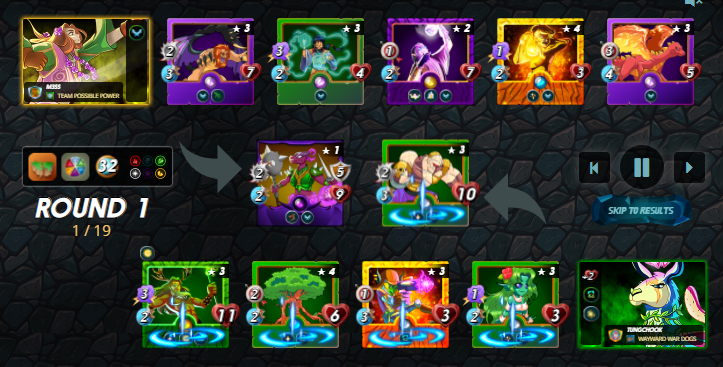 When everything is riding on the next battle the last thing you want to see on the other side of the battlefield is an Undying god riding a Battle Scarred Llama. Yet ... here we are. My single favorite new reward card Djinn Chwala is playing as my tank and, within the first few moves, you can see this is going to be a knock-down-drag-out-fight. Both sides of the battlefield have large attacks being thrown from the backline, highly effective tanks, and some of the best healing available in the Splinterlands.
Thankfully, I bet it all on the Earthquake.
While Battle Llama is a better card in a vacuum than Brighton Bloom when the earth shakes it's best to take flight and Bloom allows all the monsters on my side of the battlefield to take to the air. This means that between every round my opponents monsters are being forced to eat a flat two damage each while mine avoid this piece of the ruleset! This turns the battle into one of attrition and turns all that healing into something I can capitalize on more than my opponent, if I can keep my Khmer Princess alive that is.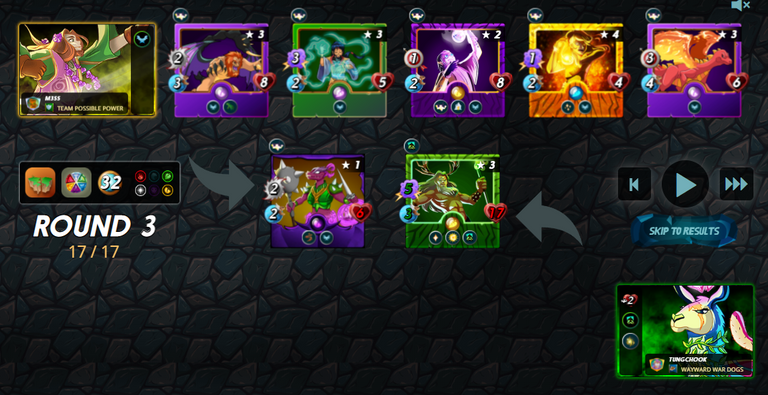 As you can see things go well, mostly because of Djinn Chwalas thorns, never ever underestimate thorns and healing! But can my full army kill a god? 'How to take down Kron / Llama' is an article title I see weekly and I'm happy to be able to provide a demonstration here >:)
With this win I'm pushed back up to Diamond 3 and, even with a active quest, I'm stepping away from Splinterlands for the next 6.5 hours. These battles are starting to make my hair go gray!
Finally, if you are a player who has not yet experimented with the rental market let me be the first to invite you into this amazing part of Splinterlands. Using the in-game tools or the advanced tool-set over on PeakMonsters.com you can rent nearly any cards you are not using to earn extra DEC before Chaos Legion drops later this week! It's a great way to support your account growth, the community as a whole, and learn more about what makes NFT gaming special! Give it a shot and, if you have any question, let me know!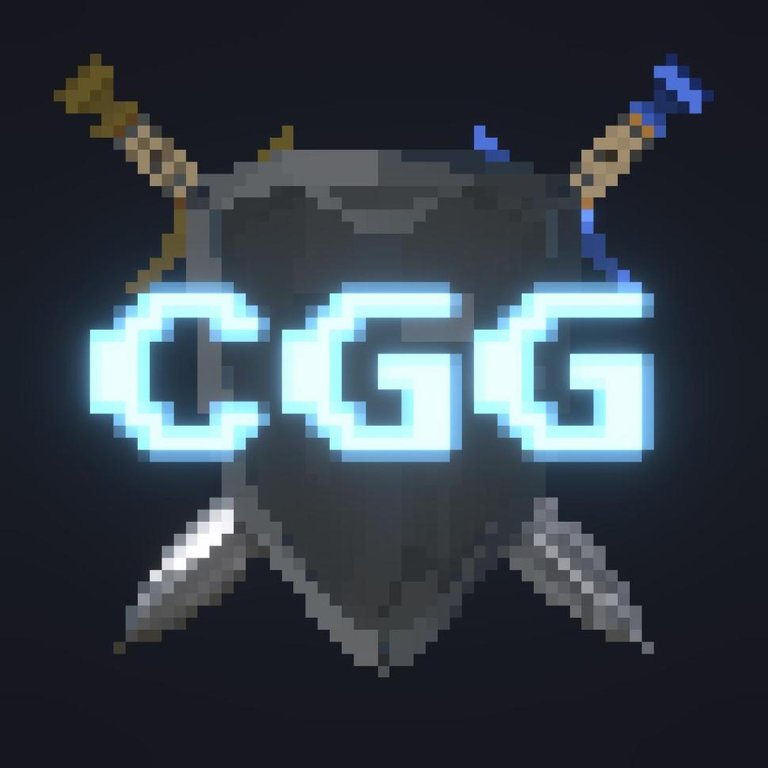 Are you looking to hang out with other Crypto-Gamers? Join us over at the The Crypto-Gaming Guild discord. We are looking for game captains and folks who can help organize. If you are interested, please step up!
The games we are currently focusing on are:
Rising Star
Splinterlands
RollerCoin
dCrops
UpLand
Neon District
Alien Worlds
Lost Relics
eXode
---
---