Waka Spiritblade Analysis: How EXPENSIVE is this card REALLY? - Golden Opportunity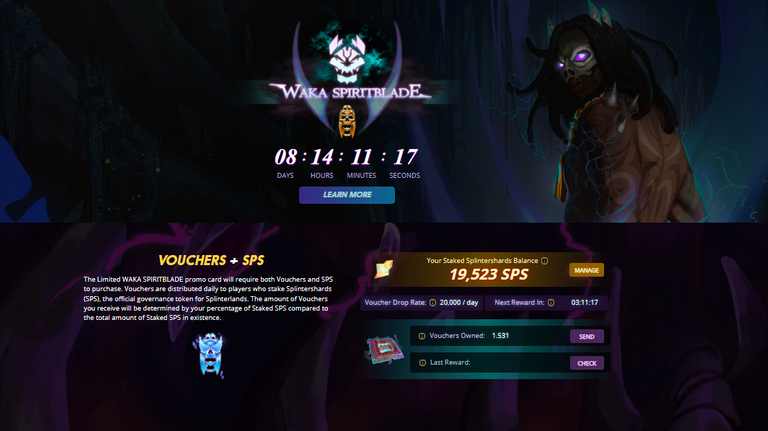 Recent news has revealed that the new ultra rare Waka Spiritblade Splinterlands summoner will cost a combination of SPS and Vouchers that are currently valued at roughly $1750 and a lot of players are having sticker shock. How good is Wake Spiritblade really and will it be worth the price? That's what this article exists to dig into.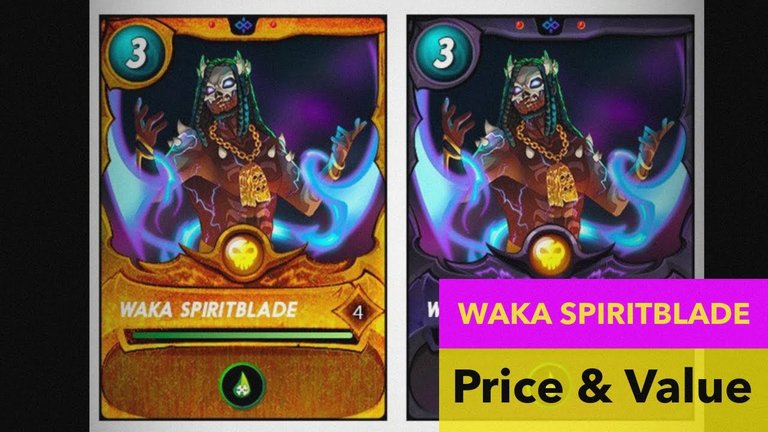 Waka provides a really interesting ability in Poison and I don't think we can honestly yet answer how good that will be. Splinterlands is a game of extremely high complexity in it's current state it only takes a new card or two to produce new combos. I think Waka is dangerous in a good way and their power-level feels dials in correctly to me. A lot of that has to do with Poison only triggering 50% of the time.
So what about the $1750 price point? Well, how high is that really for a max level legendary summoner?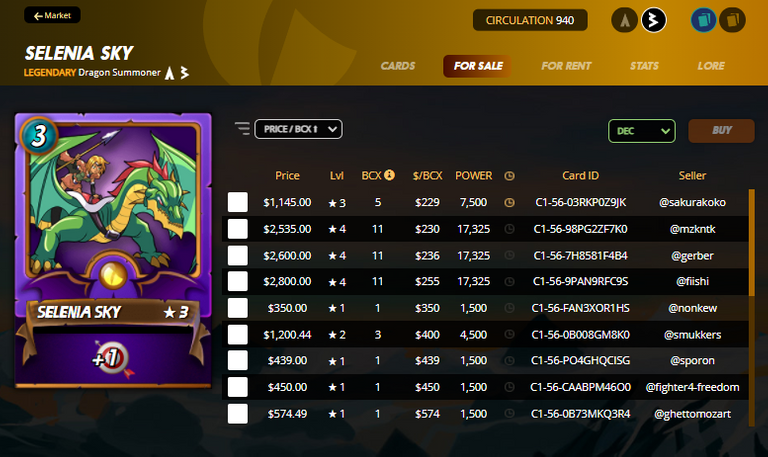 I think the best way to answer this question is to look at the price of other similar cards. Selenia Sky provides a similar but worse ability BUT is a dragon summoner which (IMHO) is a large buff. A max level Selenia will set you back about $2600.

When you look at the available field of Legendary Summoners it immediately becomes apparent that, if you are in the market for the level 4 Legend Waka Spiritblade is an extremely good option. Do you agree? I'd love to hear some other folks opinions here. I'd really like to be able to experiment with Wake but he is unfortunately out of my Splinterlands price range at this time. Please let me know that you think here!
Are you looking to hang out with other Crypto-Gamers? Join us over at the The Crypto-Gaming Guild discord. We are looking for game captains and folks who can help organize. If you are interested, please step up!
The games we are currently focusing on are:
Rising Star
Splinterlands
RollerCoin
dCrops
UpLand
Neon District
Alien Worlds
Lost Relics
Dr. Who Worlds Apart
---
---