Using P2E Earnings for LEO Power Up Day
Leo Power Up Day
This June 15th would be the very first LEO Power Up Day as per @leogrowth's post and for those who will be joining, they will have a chance of getting one of the three 20K LEO Power Delegation up for grabs!! I am imagining how my upvote's value would be for 3 weeks.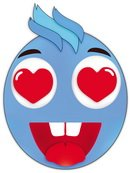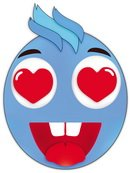 The Rules
Taken from here
Your total Leo Power (on the 15th) must be more than 200 and less than 20k.
You must power up at least 200 Leo on June 15th.
Reblog this post. Sorry, Leogrowth still needs to earn a follower base, these reblogs help us reach a wider audience. ☑️
I have around 20 LEOs staked and have reblogged it so I just need the 200 LEO minimum and remember to power up on June 15th in order to qualify.
Funding Source
Since I have no extra funds to invest in crypto so I will be using earnings from my P2E games here on hive. For now, SPS airdrops will be used for this Power UP. SPS is the governance token of Splinterlands, a card strategy game similar to Magic the Gathering. There are still a little over 50 days of SPS airdrop so I think I'm good for two Power Ups.
On average, SPS airdrop is 18 SPS, five SPS I used to enter Gauntlet Bronze Wild Invitational. Hoping to get a good placement there so I can have additional SPS to swap for Leo.
Reason for Joining
Aside from 20K LEO Power Delegation? I've been doing the Hive Power Up for a total of 4 months now so you can say that I love challenges like this. I'm also a believer of the team behind LeoFinance. Holding some LBI, XPolyCub and provided DEC-BUSD LP in CubDefi. Nothing big, I'm just a minnow :)





As you can see from the image above, I now have 17 LEO, 183 more to go! Thank you for reading.



Image from @team and screenshot from he.dtools.dev
Posted Using LeoFinance Beta
---
---