"Social Media Battle" - The Unforgettable - Fire Element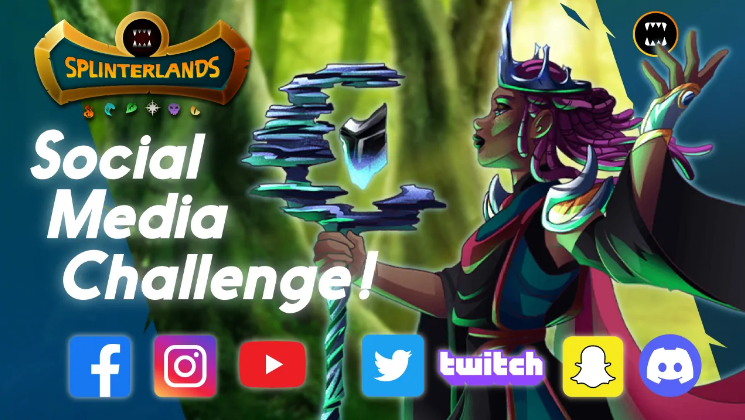 I think it is impossible for anyone who has suffered a theft of more than 500k of excellent Splinterlands Cards not to go, from time to time, to dust off some memories of what his account was, and so unfortunately it is for me, but also in the saddest situations. and ugly we must try to find at least one positive side, or at least try to bring it out, in one way or another...
The clashes with the opponents I meet are always higher, at the level of Deck Power, and with greater Deck Power often the possession of those Cards that I once had, in particular I am referring to those that I had maxed out, in which I had believed most...
I would like to try to make a series of posts, on this specific topic, logically I cannot remember all the Cards I had maxed out, but several certainly yes, so I would like to start with this journey, proceeding in order of Element, from the Fire Element to to get to the Neutral Cards, there will be Elements, such as that of Water or Earth, which may need a couple of episodes to be fully visited, but I don't have a particular hurry, I would just like to create something pleasant, which may be a pleasant read for you...
Having made this necessary premise, I would like to start with the 1st Element, Fire, which has never been, at least in the past but also in the new version of my Deck Power, one of my absolute favorites, it goes without saying that the old cards generation, those released before September 2021 (the time to which my now known theft of Cards I suffered) of this specific Element are no more than many, so I can start talking about them without delay...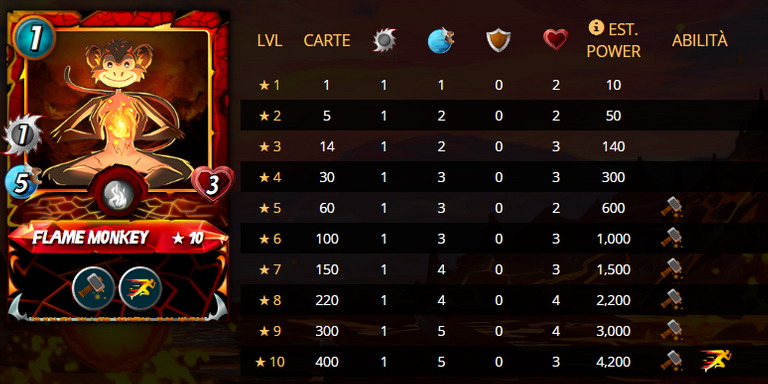 Flame Monkey
I have always liked this Common Card of the Fire Element, because first of all it has a very low cost in terms of Mana, only 1 unit, and taken to 10th level it has a good dose of usefulness, especially when the overall Mana endowment of the fight is not. is greater than 30, 35 units, without forgetting the Repair and Swiftness skills, I'm talking about its use at the maximum possible power, which was allowed before September last year, I have the possibility to bring back again this Charter at its highest level? Theoretically yes, Flame Monkey has a current cost per unit of about 44 cents of dollar, which multiplied by the 400 units needed for the purpose make just over 170 dollars, I also add the fact that I have already actually purchased 14 units, but these are figures that currently, with a whole deck of cards to be rebuilt, I don't think to invest in a single card, and I also believe that there are better options than this card, which still remains very valid...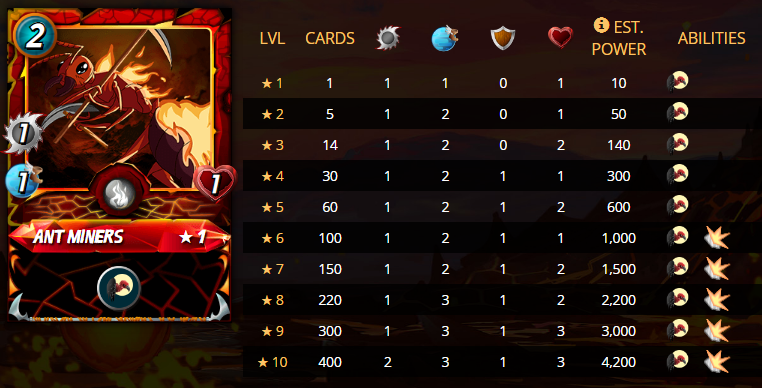 Ant Miners, another Common Card, I must tell the sincere truth that looking at its current cost I had a half idea of ​​trying to raise it a bit, maybe initially not up to the 10th level but to something in more than the current 3rd level, in order to make it again attractive to be used in battle, now it costs about 25-26 cents per unit, but there are also some opportunities for multiple purchases, with quite low discounts but something can be saved, too Ant Miners has a very low cost in Mana, only 2, at the Top of the Top it has 2 skills, Scavenger and Shield, and right at the 10th level it acquires the 2nd shot per round of play, very precious, according to my personal point of view...
Current possibilities to raise it to the highest level? Discrete, because the cost of this operation would fluctuate around $ 100, you could also think about it, if associated with the fact that it provides a corresponding Deck Power of 4,000 DEC, so I will certainly have a flashback on this card, sooner or later...
At the moment I end my daily intervention here, because moreover I am not sure if I have really maxed out other Cards of this Element, so I avoid telling lies, I like to say real and truthful things, when the circumstances require it, as in this specific one case...
The 1st episode of this new series of mine is over, thank you for reading these thoughts of mine, I recommend, if you have not yet done so, to try the beautiful gaming experience that a platform like Splinterlands offers, if you want, you can use my referral link...
https://steemmonsters.com?ref=mad-runner
The entrance image was taken from the Splinterlands game, I made a screenshot with my computer...
---
Versione Italiana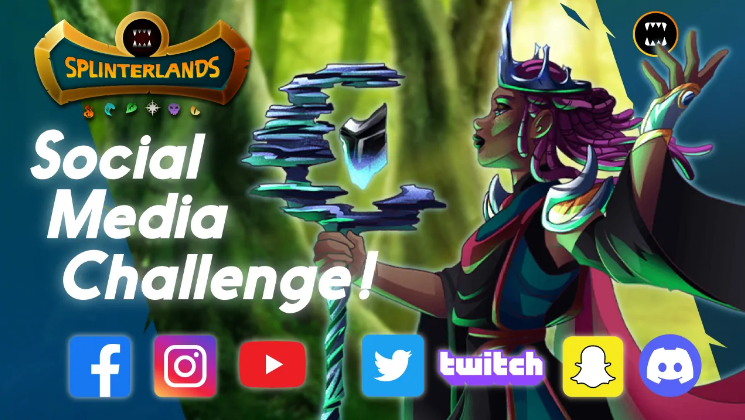 Penso che sia impossibile per chiunque abbia subito un furto di più di 500k di eccellenti Carte di Splinterlands non andare, ogni tanto, a rispolverare qualche ricordo di quello che era il suo account, e così purtroppo è per me, ma anche nelle situazioni più tristi e brutte dobbiamo cercare di trovare almeno un lato positivo, o perlomeno provare a tirarlo fuori, in una maniera o in un'altra...
Gli scontri con gli avversari che incontro sono sempre più elevati, a livello di Deck Power, e a Deck Power maggiori spesso coincide il possesso di quelle Carte che un tempo avevo, in particolar modo mi riferisco a quelle che avevo maxato, in cui avevo creduto maggiormente...
Vorrei provare a fare una serie di post, su questo specifico argomento, logicamente non mi posso ricordare tutte le Carte che avevo maxato, ma parecchie certamente sì, per cui vorrei partire con questo viaggio, procedendo in ordine di Elemento, dall'Elemento Fuoco per arrivare alle Carte Neutrali, ci saranno degli Elementi, come quello dell'Acqua o della Terra, che magari necessiteranno di un paio di puntate per essere visitati completamente, ma fretta particolare non ce l'ho, vorrei solamente realizzare un qualcosa di gradevole, che possa essere per voi di piacevole lettura...
Fatta questa doverosa premessa, vorrei partire con il 1° Elemento, Fuoco, che non è mai stato, almeno nel passato ma anche nella nuova versione del mio Deck Power, tra i miei preferiti in assoluto, va da sé che le Carte di vecchia generazione, quelle uscite prima di settembre 2021 (epoca a cui risale il mio ormai noto furto di Carte che ho subito) di questo specifico Elemento non siano più di tante, per cui posso partire senza indugio con il parlare di loro...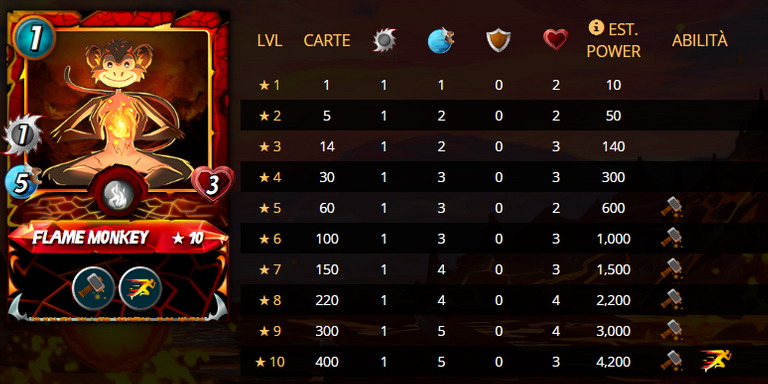 Flame Monkey
Questa Carta Comune dell'Elemento Fuoco mi è sempre piaciuta, perché innanzitutto ha un costo in termini di Mana contenutissimo, solamente 1 unità, e portata al 10° livello ha un buona dose di utilità, soprattutto quando la dotazione complessiva di Mana del combattimento non è superiore alle 30, 35 unità, senza dimenticare le abilità di Repair e di Swiftness, sto parlando del suo impiego alla massima potenza possibile, fatto che mi era consentito prima del settembre dell'anno scorso, ho possibilità di riportare nuovamente questa Carta al suo massimo livello? Teoricamente sì, Flame Monkey ha un costo attuale per unità di circa 44 centesimi di dollaro, che moltiplicati per le 400 unità occorrenti allo scopo fanno poco più di 170 dollari, aggiungo pure il fatto che 14 unità le ho già effettivamente acquistate, ma sono cifre che attualmente, con tutto un Deck di Carte da ricostruire, non penso di investire su una singola Carta, e ritengo pure che ci siano opzioni migliori rispetto a questa Carta, che rimane comunque molto valida...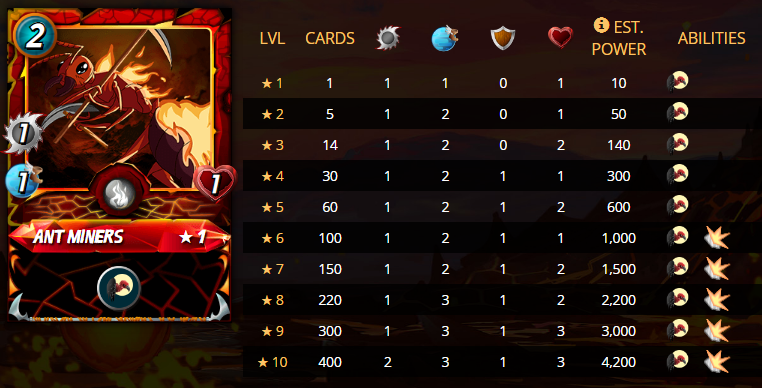 Ant Miners, altra Carta Comune, devo dire la sincera verità che guardando il suo costo attuale mi è venuta una mezza idea di provare ad elevarla un po', magari inizialmente non fino al 10° livello ma a qualcosa in più del 3° livello attuale, in modo tale si renderla nuovamente appetibile per essere utilizzata in battaglia, adesso costa circa 25-26 centesimi per unità, ma esistono anche alcune opportunità di acquisti multipli, con sconti abbastanza contenuti ma qualcosa si può risparmiare, anche Ant Miners ha un costo molto contenuto in Mana, solamente 2, al Top dei Top possiede 2 abilità, Scavenger e Shield, e proprio al 10° livello acquisisce il 2° colpo per tornata di gioco, davvero preziosa, secondo il mio personale punto di vista...
Possibilità attuali di elevarla al massimo livello? Discrete, perché il costo di questa operazione oscillerebbe intorno ai 100 dollari, si potrebbe anche fare un pensierino, se associato al fatto che fornisce un corrispondente Deck Power di 4,000 DEC, per cui avrò certamente un ritorno di fiamma su questa Carta, prima o poi...
Al momento termino qui il mio intervento quotidiano, perché oltretutto non sono sicuro di aver realmente maxato altre Carte di questo Elemento, per cui evito di raccontare delle frottole, mi piace dire cose reali e veritiere, quando le circostanza lo richiedono, come in questo specifico caso...
La 1° puntata di questa mia nuova serie è terminata, vi ringrazio per la lettura di questi miei pensieri, vi consiglio, se non lo avete ancora fatto, di provare la bella esperienza di gioco che offre una piattaforma come Splinterlands, se vorrete, potete utilizzare il mio link di riferimento...
https://steemmonsters.com?ref=mad-runner
Le immagini di questo post sono state prese dal gioco Splinterlands, ho realizzato screenshots con il mio computer...
---
---