Splinterlands Social Media Challenge!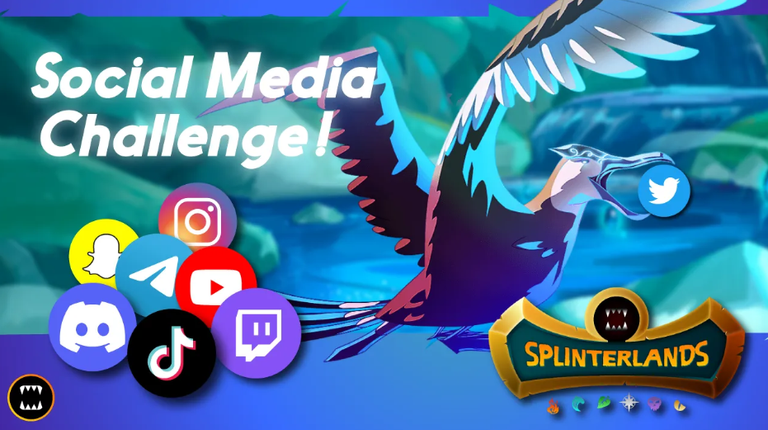 Well, dear friends of Splinterlands, if you are truly one, you will know that yet another gaming Season has just ended, for me it was one of those variables, in the sense that I had very variable impressions, dictated by a trend in my rating score that constantly fluctuated from continuous ups and downs, until it reached steadily above 1,600, which allowed me to make a last-ditch attempt to surpass 1,900; if I had hit that target, I would have stopped immediately , capitalizing on that result as much as possible, it wasn't like that, I didn't even remotely get close to that threshold, because I sailed in much shallower waters...
Thoughts and resolutions for the future
First of all, I would like to return permanently to the Gold Leagues, right now I can't hope to go any further, it's strange, what is happening to me, as I feel better playing in the Gold Leagues, with Rare Summoners at 6th level, but I have to get to the Gold Leagues, because if I continue to play in the Silver Leagues, there is very little to do...
I'm studying, I'm watching, I'm thinking, in short I have no peace, because I would really like to make the leap in quality, return to a series of Leagues with which I identify more, but probably the competition on Splinterlands is continually increasing, so we have to constantly updating, modifying and adjusting our game dynamics, the strengthening of my Card Deck is a cornerstone of my gaming philosophy on Splinterlands, but I still have to refer to my finances, which in recent times, for various reasons, I'm not exactly thriving, but I did something just a little while ago, let's see what it's about...

Tinderlock, I have had my eyes on this Monster for some time, a Rare Card of the Fire Element, it impressed me in some combat modes, so I decided to buy it, it was about time, at the moment I am I grabbed a small multiple offer, of 14 units, which allowed me to deploy it at 3rd level, but it is the next level that makes this card even more interesting, as it acquires the Silence ability, which is not bad really, which is in addition to the already valid Last Stand and Close Range, available from the 1st level...
Final Thoughts
Tinderlock is just the umpteenth stage of a journey that I think can be defined as infinite, as the strengthening of my Deck of Cards will never end, I feel like, on some days, I'm chasing that fantastic Deck of Cards that I have it was stolen 2 years ago, it is an unsuccessful race, because there were cards that I cannot afford, at current prices, to buy back, but in any case I will always continue to believe and grow on this gaming platform, if you also want to become part of this universe and are not yet a regularly registered player, you can do so by using, if you want, my affiliate link...
https://steemmonsters.com?ref=mad-runner
The entrance image was taken from the Splinterlands game, I made a screenshot with my computer...
---
Versione Italiana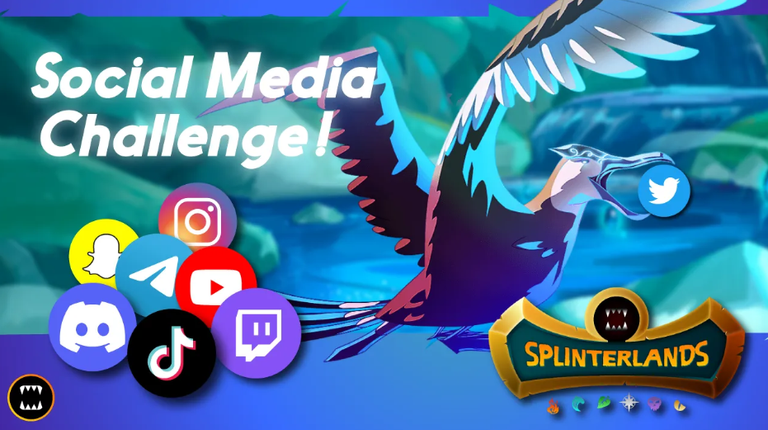 Bene, cari amici e amiche di Splinterlands, se siete veramente tali, ben saprete che si è conclusa da pochissimo l'ennesima Stagione di gioco, per me è stata una di quelle variabili, nel senso che ho avuto delle impressioni molto variabili, dettate da un andamento del mio punteggio di rating che è costantemente oscillato da alti e bassi continui, fino ad arrivare stabilmente sopra quota 1,600, che mi ha consentito di fare un estremo tentativo di superamento quota 1,900, se avessi centrato quell'obiettivo, mi sarei fermato immediatamente, capitalizzando al massimo quel risultato, non è stato così, non mi sono neanche vagamente avvicinato a quella soglia, perché ho navigato in acque ben più basse...
Pensieri e propositi per il futuro
Innanzitutto vorrei ritornare stabilmente nelle Leghe Oro, ora come ora non posso sperare di andare oltre, è strano, quello che mi sta accadendo, in quanto mi sento meglio a giocare nelle Leghe Oro, con gli Evocatori Rari al 6° livello, ma ci devo arrivare, nelle Leghe Oro, perché se continuo a giocare nelle Leghe Argento, c'è ben poco da fare...
Sto studiando, sto guardando, sto pensando, insomma non ho pace, perché vorrei realmente fare il salto di qualità, tornare in una serie di Leghe in cui mi identifico maggiormente, ma probabilmente la concorrenza su Splinterlands sta continuamente aumentando, per cui ci si deve costantemente aggiornare, modificando e aggiustando le nostre dinamiche di gioco, il potenziamento del mio Deck di Carte è un punto cardine della mia filosofia di gioco su Splinterlands, ma devo pur sempre far riferimento alle mie finanze, che negli ultimi tempi, per svariati motivi, non sono proprio floride, ma qualcosa l'ho combinata, proprio poco fa, vediamo un po' di cosa si tratta...

Tinderlock, ho messo gli occhi da tempo su questo Mostro, una Carta Rara dell'Elemento Fuoco, mi ha impressionato in alcune modalità di combattimento, per cui ho deciso di acquistarlo, era ora, al momento attuale mi sono accaparrato una piccola offerta multipla, di 14 unità, che mi hanno consentito di poterlo schierare al 3° livello, ma è il livello successivo che rende questa Carta ancora più interessante, in quanto acquisisce l'abilità di Silence, che non è male davvero, che va ad aggiungersi alle già valide Last Stand e Close Range, disponibili sin dal 1° livello...
Considerazioni finali
Tinderlock è solamente l'ennesima tappa di un percorso che penso si possa definire come infinito, in quanto il potenziamento del mio Deck di Carte non avrà mai fine, mi sembra, in alcuni giorni, di rincorrere quel fantastico Deck di Carte che mi è stato rubato 2 anni fa, è una corsa senza successo, perché c'erano delle Carte che non mi posso permettere, ai prezzi attuali, di ricomprare, ma in ogni caso continuerò sempre e comunque a credere e crescere su questa piattaforma di gioco, se anche tu vuoi entrare a far parte di questo universo e non sei ancora un giocatore regolarmente registrato, puoi farlo utilizzando, se vorrai, il mio link di affiliazione...
https://steemmonsters.com?ref=mad-runner
Screenshots presi dal gioco di Splinterlands, realizzati con l'ausilio del mio computer...
---
---