Interview #3: Who is Thebadwitch?
During the last few days, I had the pleasure to contact one of the Team Possible guild Co-Leaders @davemccoy, a kind player who accepted to answer my questions for an interview, as I discovered he is a player who has been here since the beginning and I think that with his answers he gave me and the community, some nice food for thought, remembering that Splinterlands is a game to enjoy above all else.
Let's stop wasting time and let's start this interview!
The subject is: Thebadwitch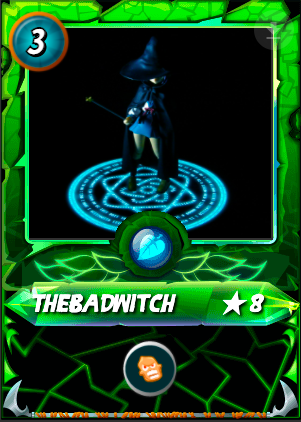 1 )What is your IGN?
My main account is "Thebadwitch"
2 )What are your IGN's origins?
When I was making accounts for my guild, in the beginning, I thought one day we would have an expansion with witches and warlocks. So I made both "thegoodwitch" and "thebadwitch", I figured depending on who I let play it I could figure out which one to give it to. But since I didn't want to tag any of our fantastic ladies with being "thebadwitch", I decided to take it myself 😄
A real gentleman
3 )How old are you?
I'm in my 50s
4 )Where are you from/where do you live?
I live in the eastern part of the United States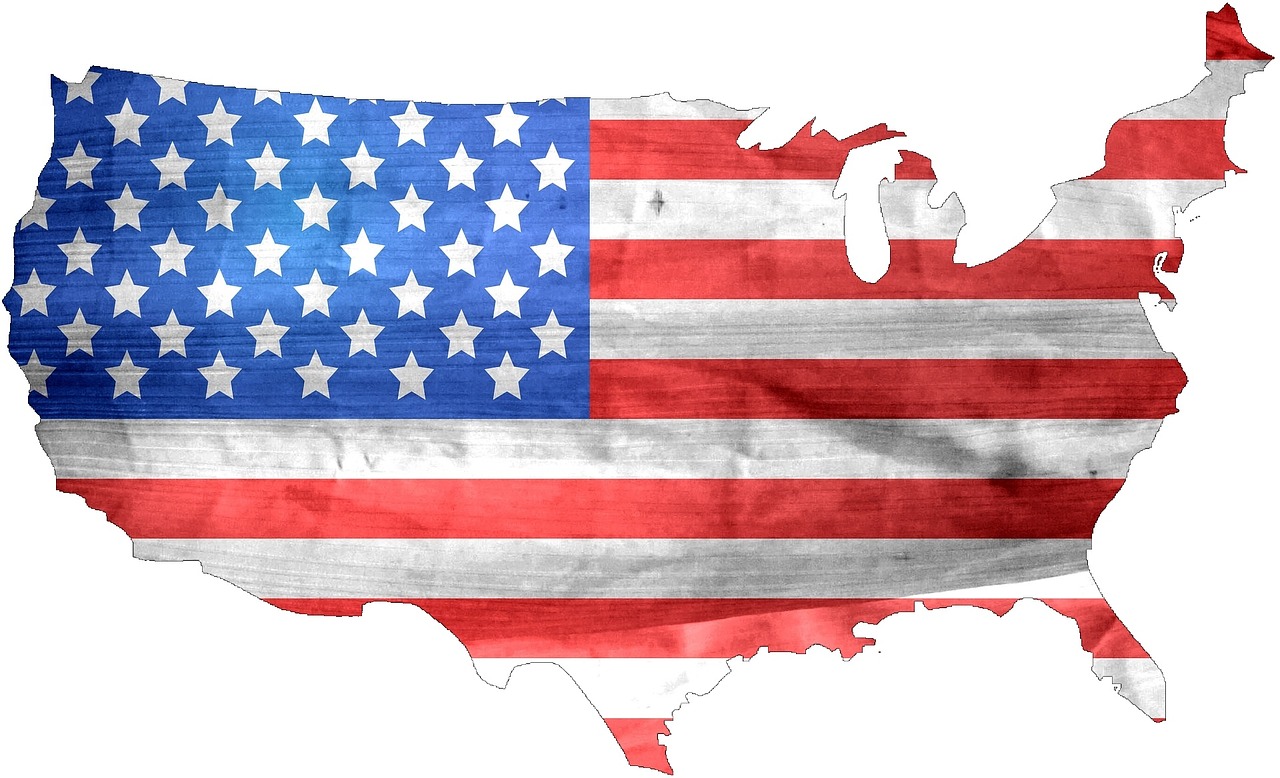 5 )What's your job?
I'm a consultant in the financial world
6 )How did you find out about Splinterlands?
I learned about the game from @beeyou, she told me about it because she met @yabapmatt at a Steem local meetup and said he was really smart and honest.
Well, the first impression happened to be definitely right
7 )Since when do you play Splinterlands?
I played it from the beginning... I was buying and selling cards when they were just pictures with no stats. We didn't know how fun the game would be, but we did believe that Matt and Aggy were very passionate about it and we took a chance on them.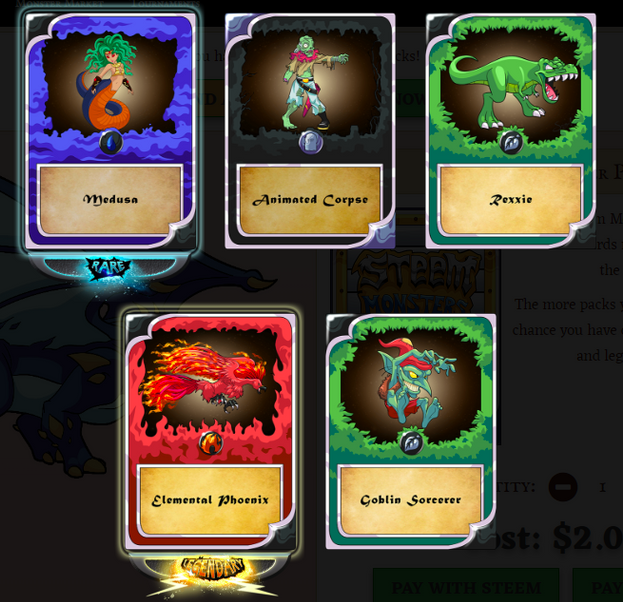 They trusted the right people, passion is always important, especially in this changing world
8 )What is your favorite element?
I would say "earth" is my favorite because I have some of the big earth cards... Even though I don't have any maxed-out Llamas or Krons (which is weird) 😄
If even an expert player, here from the beginning, doesn't have some of his favorite cards maxed out yet, there's hope for everyone
9 )What is your favorite ability?
That's tough because I like them all, but I think enrage is one of the most fun to play. I love seeing the stats get up to double digits of attack and speed.
Nice cheap new CL earth tank with "Enrage" ability
10 )What are your "old" and "new" favorite cards?
In Alpha Twisted Jester (love the art on the card)... In beta, I would say Prince Rennyn... In promo, Corrupted Pegasus ... In Reward there are tons, but Wood Nymph, Silvershield Assassin, and the Sand Worm... In untamed Byzantine Kitty (love speed)... In dice, Mylor ... In Chaos Legion, it's too new but I like Queen Mycelia a lot so far.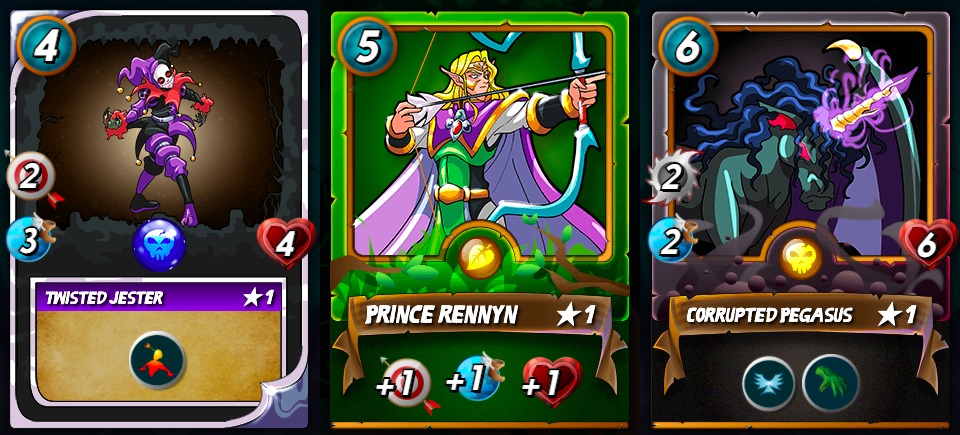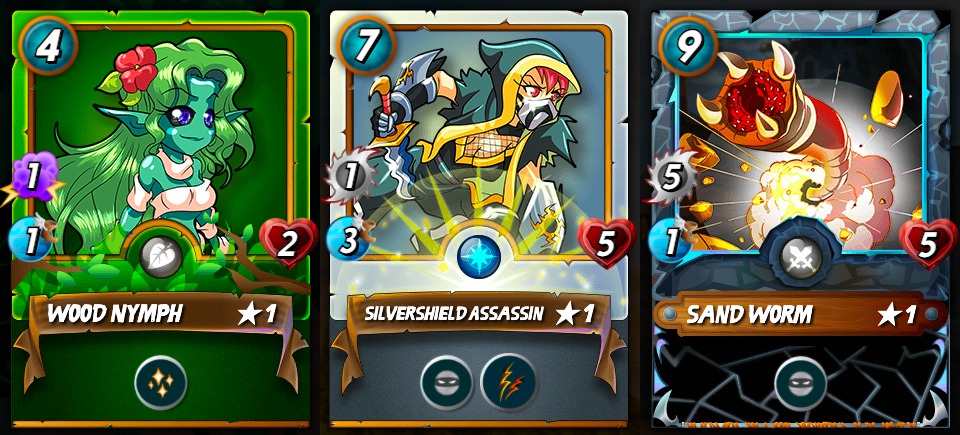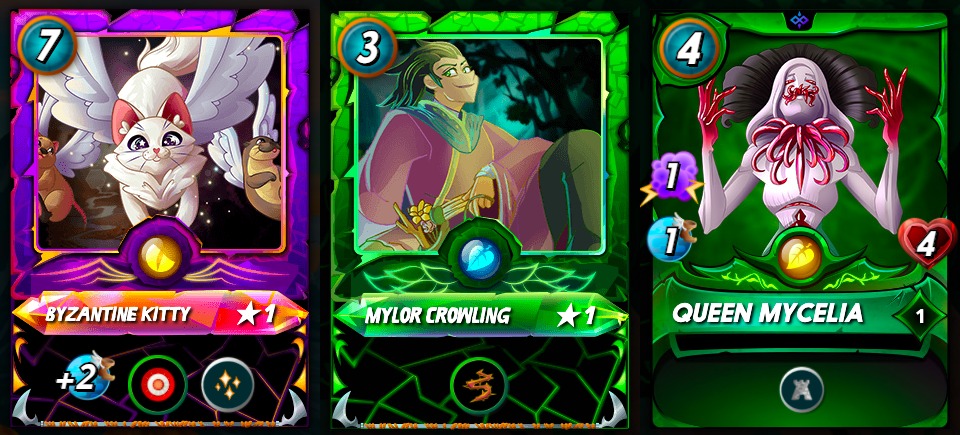 Nine amazing cards, with amazing artworks and skills, I wouldn't know which one to choose (I only own the Queen Mycelia and the Sand Worm, and I love them)
11 )What is your favorite memory on Splinterlands?
There have been so many great memories for the last 3+ years. I think the community is incredible. One thing I look fondly on and felt we were going to have great things happen in the future was when a gigantic whale (5x larger than the next largest player) decided to leave the game and try to tear it down (actual lawsuit and aggressively recruiting others to leave). Not only did a large % of our player base stick around, but we absorbed all his sales and dealt with his continued attacks to try to make the game fail. Many of the whales you see now were made by having faith in the Devs when we were under attack, and many of them are my personal friends now and I'm thrilled to see them get rewarded!!!
This is an awesome and important memory to share with the whole community!
Now let's talk about your Guild Co-Leader status:
12 )When did you join the Team Possible Guild?
We started Team Possible before there were even guilds in the game. We had a good group of friends from Steemit and at some point early in the Steem Monsters startup process, we wanted to gather everyone together.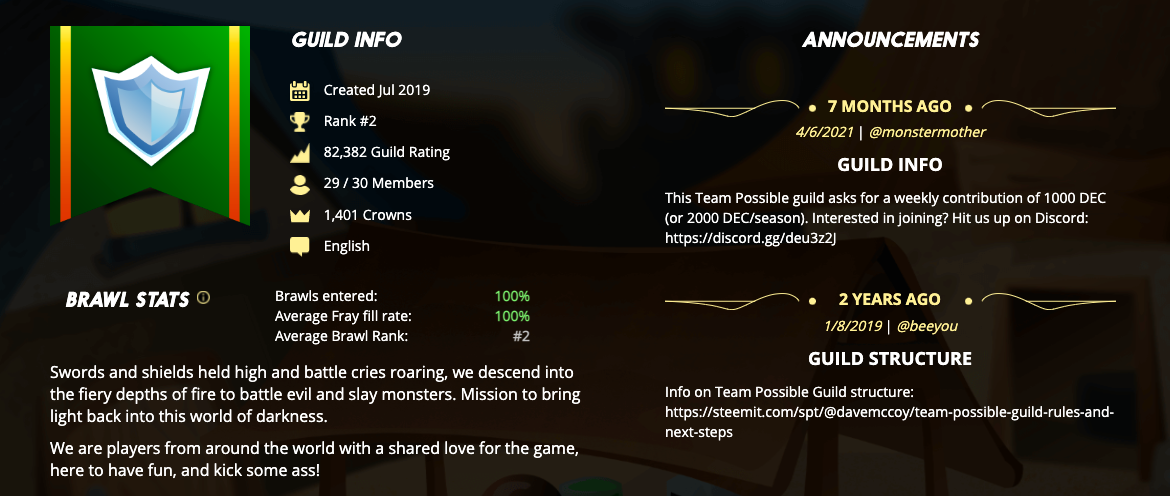 As you can read, even in the guild description, the love for the game itself is important
13 )How does the guild work? Is it just one guild or is there an "ecosystem" of smaller guilds to organically bring the best players into the mother guild?
It has been an evolutionary process. At first, we were just a handful of about 20 to 50 players... Then we kept growing and growing. About 6 months ago we switched from about 10 guilds running by a committee, to decentralizing the process and making each guild leader responsible for the bulk of the activities within each sub-guild. We do still have a process in place where if there's a dispute that the "Elders" can intervene, but so far that hasn't been needed and I doubt it will be needed for a long time. We have some awesome people that run these guilds and they put their players in a position to both enjoy and profit from the game!
Really nice development
14 )What are the most important things in a big guild-like "Team Possible"?
There are a lot of assets behind those members' accounts, is it still fun to play the game or has it become more of a preoccupation for assets? Do you feel like guild companions or more like business partners?
#1 rule is to have fun. If you don't have fun, then it's hard to make money because this game is complicated. But if you do enjoy it, and enjoy the community then I feel that the growth of the assets will happen naturally. I believe most of our leaders share that sentiment and do our best to create a great atmosphere from the smallest to the largest of our sub-guilds.

That's what "play a game together" should mean
15 )How do you feel "fighting" for the first position for the guild leaderboard?
(Actually 2nd at the time I'm writing it)
I'm honestly too busy to think too much about where we rank. We have some great players that do care a LOT about that (but I'm not one of them). I am of course excited to see our name in the top ranks of the leaderboard; and I am very proud of our players and impressed at their game skills, hard work, and ability to work together unselfishly. There are a few great guilds in this game, but I feel that our guild is about more than where we rank. From the beginning, I knew the quality of our leaders and how much they cared about players, to me that's the most satisfying accomplishment we've made to the game!
"The Guild is more than where we rank", that's what a guild should always be, especially in a game with a great community
16 )Is there a rivalry between guilds? Do you think Splinterlands' devs should increase interactions between guilds/players IN game? Maybe with public Guild Battles where you can cheer on your guild?
I think there is a friendly tension that happens between the top guilds. Since I like the underdog generally in life, then I'm not one that looks to pick those fights. I do think that would be interesting if there was a way to increase the guild brawl interactions, but I also think keeping the friendly spirit among top guilds is important too. As our community grows then I could definitely see that happening though.
I would like to cheer on
17 )Do "Guild objectives" exist? Do you have some plans for the future of the guild?
No. Right now we just follow rule #1 (have fun) and then see where it takes us! 😉
It's a rule that works!
18 )Can I join the guild?
We get asked that a lot every day. I know there's a waiting list. I don't manage that process, each of our guild leaders works together behind the scenes to try to find homes for as many players as possible. I have lobbied the game Devs (with no success) to come up with a "guild-lite" system where the cost was drastically cut but fewer rewards were given too. We have more than 10 guilds now and could grow many more, but the cost is expensive to set up new ones so we will have to wait to add more in hopes the game Devs set up a guild-lite program. But anyone can come to our server and get put on the waiting list and if we have spots available then we will certainly welcome new players (especially if they are good people!)
I tried...
19 )Do you think players with big cards collection could influence the market? For example, deciding to call themself out and selling all their cards?
Sure a big collector can influence the market. But only for a period of time. As stated above, we've seen a HUGE player not only exit but try to tear the game down in the process. So while it affected the prices for 6 months or so, today I don't think there's a person around from that timeframe that isn't ecstatic to have been able to participate in that firesale.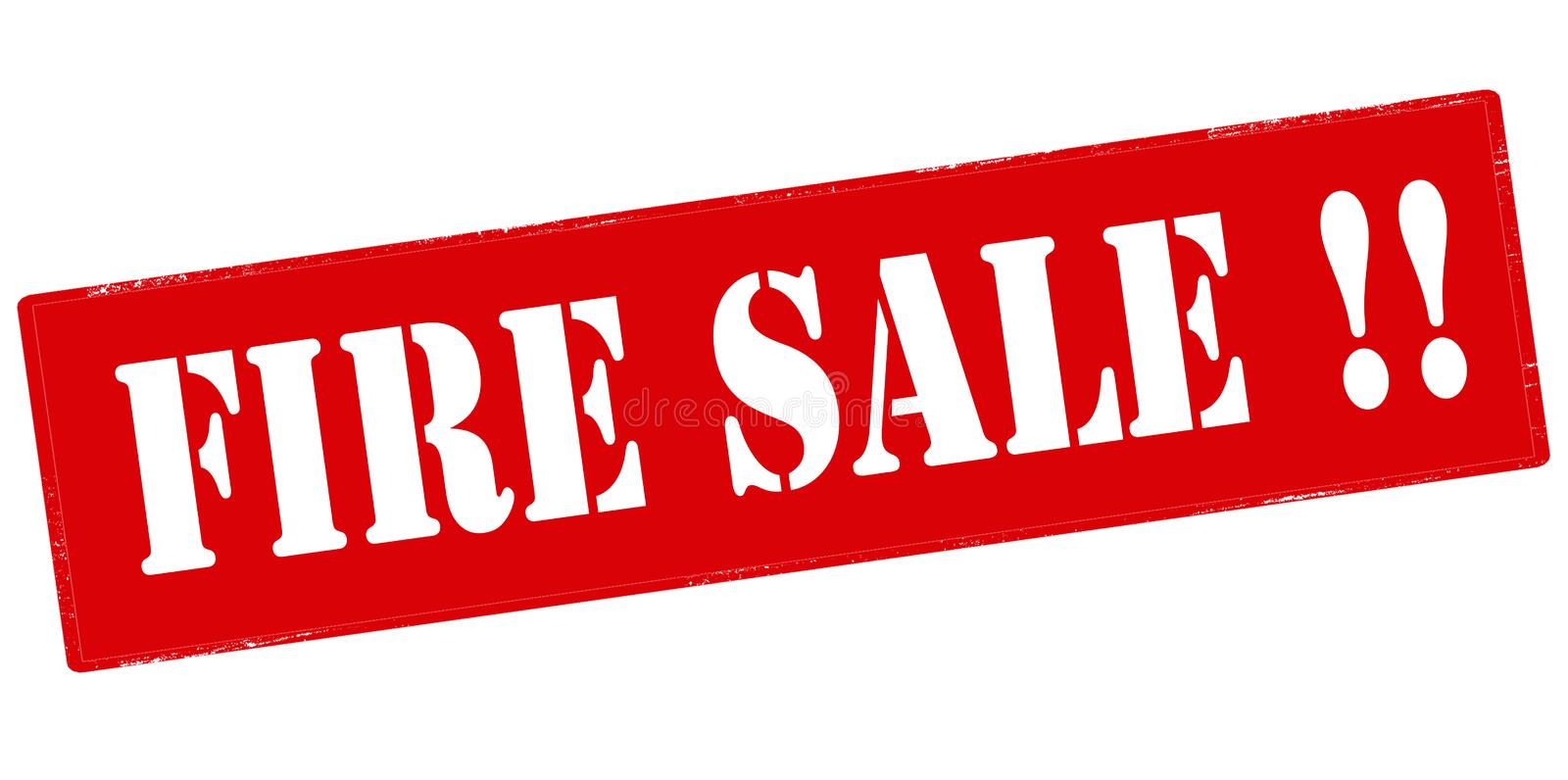 Until the community is strong, every whale dump can be absorbed, that's really important, especially in the long term way
20 )How do you see the future on Splinterlands? Do you think it could become more "play" and less "2earn" in peoples' minds?
I still think we are in the infancy of the game's development. We really haven't even come close to penetrating the real world YET. I feel that today we are in the same position as we have been since the beginning, if someone will build a game that goes mainstream that is fun, rewarding, and the players own the assets. While we are closer than ever before, we are still very very early in the process. So while my crystal ball is no clearer than anyone else's, I will say that I personally feel the opportunity is legit. That's good enough for me to continue!
P.S. ... on the play vs 2earn point, I think you have to do the Play part before you can really Earn much. If you look at this as a job, then I think you will have a hard time sticking through all the ups and downs. But if you look at this as an exciting new environment where there are tons of ways to "play", then I think you will stay and become part of the community for a long long time.
Personally my favorite part of the interview
21 )If you want you can mention special thanks to people here.
That's impossible to name all the quality people in Team Possible. I would literally have to list every member. But I'm confident that the players know their own awesome contributions, and the leaders also know that they have helped make a community that is truly great. It couldn't have been done by one person, or even a handful of people, instead of it's truly a group effort by many many terrific souls that definitely do care about helping the TP community and the SPL community too. I'm honored that you are interviewing me, but there are many more to interview if you want to highlight the great people in this community!!!
I will keep looking for great people inside the community to interview, and it was an honor for me as well, to be able to talk to one of the first players here
So, the interview is over, a lot of interesting information and ideas were given, and I'm really proud to be able to report this to the public.
I really want to thank Thebadwitch for his availability and kindness and the Discord guy who helped me reach him, "Simplymike".
Best regards,
Mr.Magalli
Link to the Team Possible Discord: https://discord.gg/yTeRkF9Z
To create your own Splinterland's card: https://splinterlands-card-maker.web.app/ by @scrubles, amazing feature.
P.S. my referral link: https://splinterlands.com?ref=magalli
P.P.S. A special thanks to @monstercrusher for whitelisting me.
I don't own any rights on the featured images, all rights go to the respective owners.
Images sources:
https://www.flickr.com/photos/wata0602/6282656027
https://steemit.com/steemmonsters/@jeffjagoe/my-first-legendary-steem-monster-elemental-phoenix for the old Steemmonsters cards
https://www.dreamstime.com/stock-illustration-fire-sale-rubber-stamp-text-inside-illustration-image92110838
Some tag:
@jim-crypto #Splinterlands #oneup #leofinance #splintertalk #peakd #p2e #play2earn #playtoearn #sps #spt #gaming #crypto #splintertalk #THGaming
---
---