The LeoFinance Zealy Campaign!
It started some day ago on Zealy a campaign with LeoFinance, it is easy to join and simply completing quests you will get "experience" points to climb the Leaderboard, the higher you will be in the Leaderboard the better the prizes you will receive will be.
I'm actually writing this post for the quest you can see in the Zealy's Homepage about Leofinance Campaign: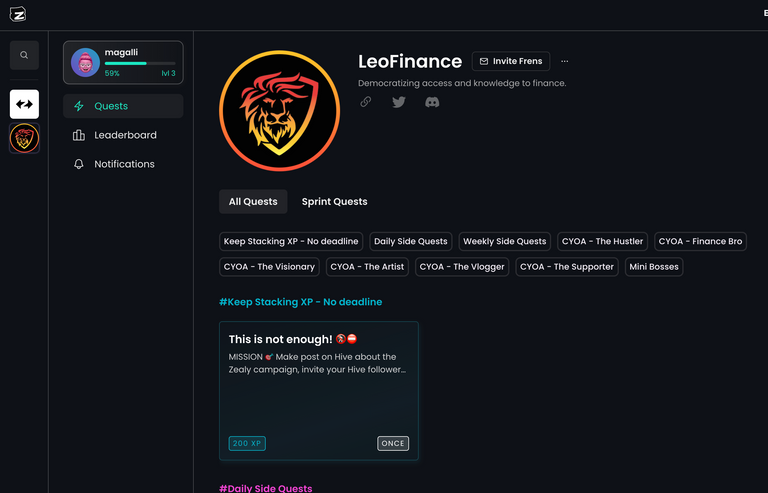 As you can see it appears simple and immediate.
Quoting from this LeoFinance Official account post:
" In the Zealy campaign, we're giving away $10,000 in LEO + 200,000 HIVE power in giveaways! It's pretty incredible!"
"In this campaign, there are over 60 quests you can complete in Zealy. Each quest earns you XP. As you gain XP, you'll rank up in our Zealy leaderboard. High rankers will get massive prizes like $10k and 200,000 in HIVE POWER delegations.
As you can see in the screen below I am actually 126th: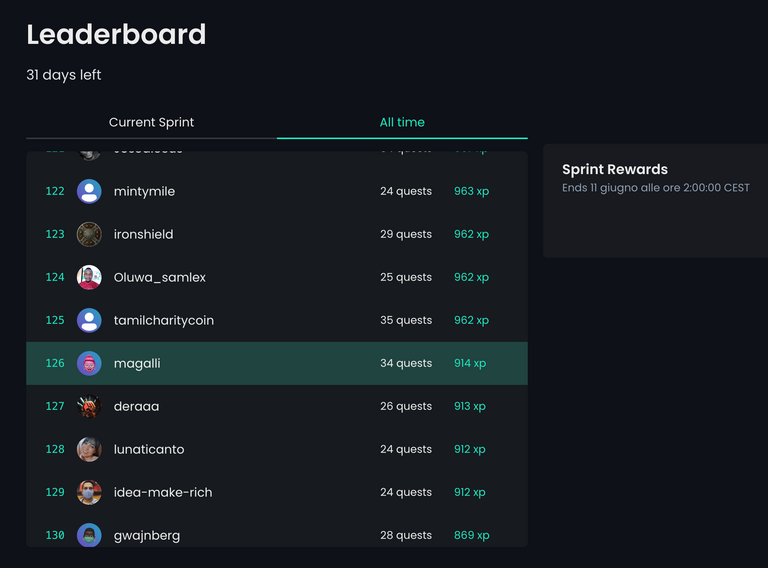 But there are 31 days left before the end of the contest, so I will have a lot of time to try to gain some position!
If you want to join this Campaign and try to win and share one of the prizes just click on my invite link here and start griding experience :)
Best regards,
Magalli
If you don't know Splinterlands but you would like to try the game, this is my referral Link: Splinterlands
---
---