I have been playing Splinterlands for 38 days.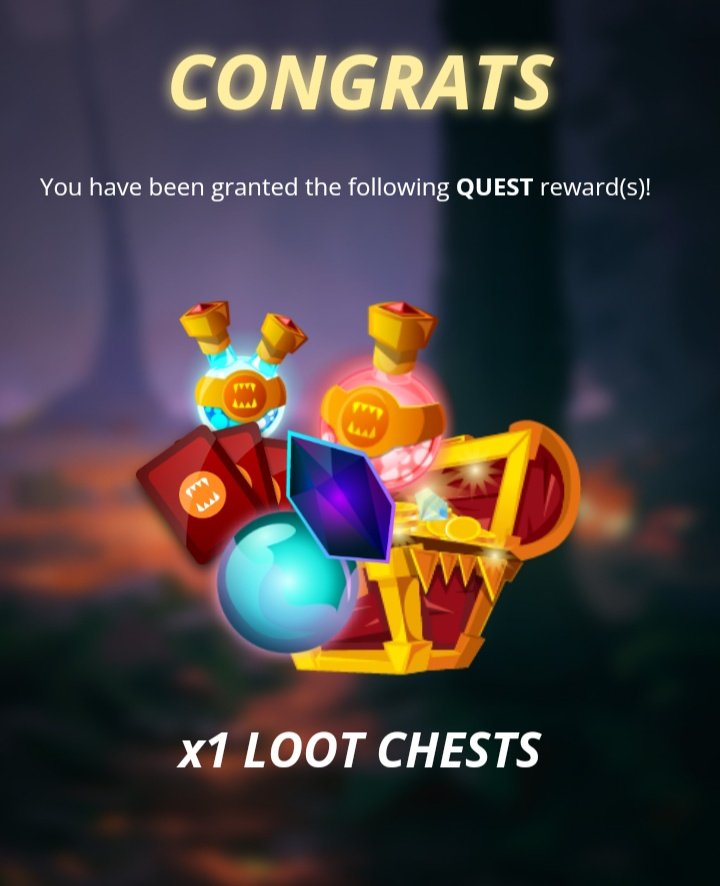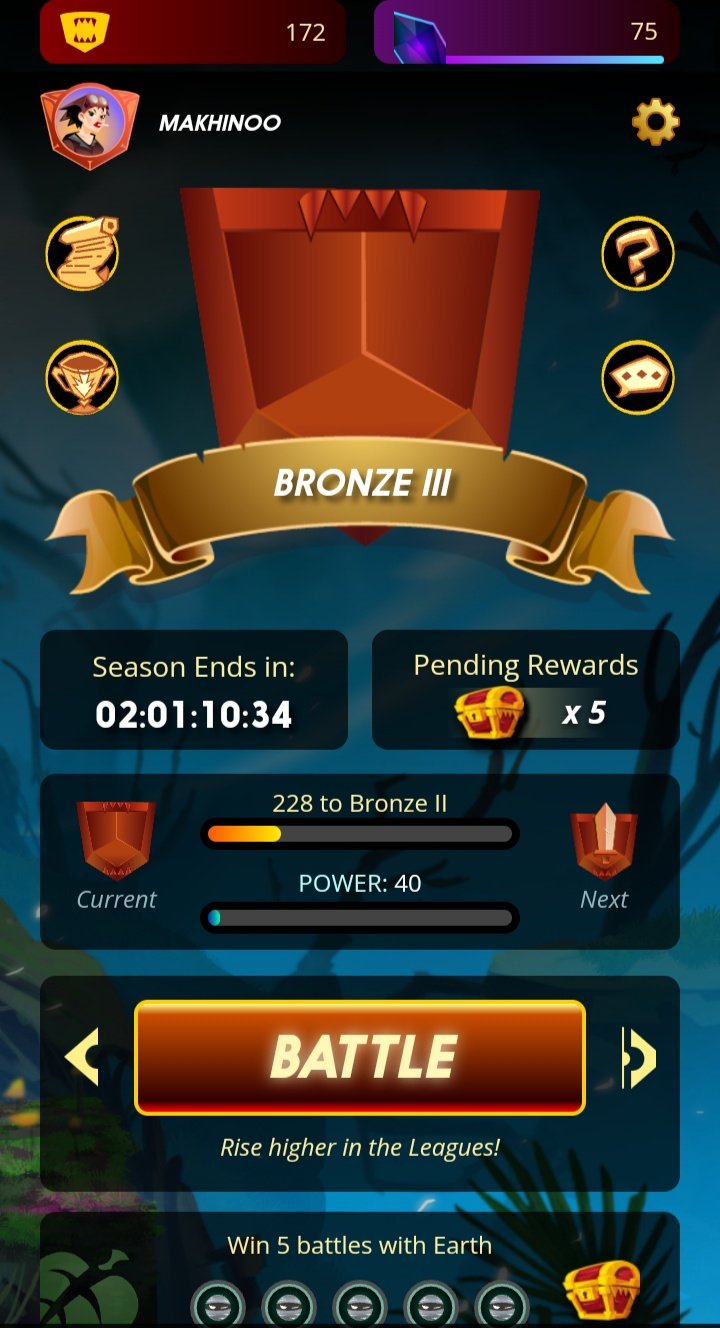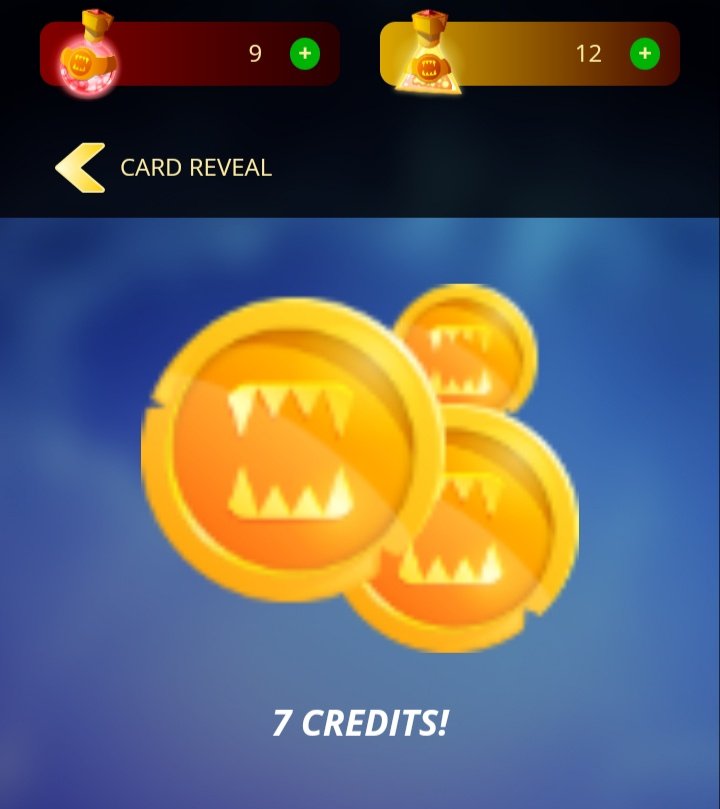 Welcome to all Splinterlands game lovers.
Today I played Splinterlands game to win prizes every day.
I have been playing this game for 38 days.
I like battles.
There are only two types of battle.
It will win or lose.
There is no defeat in battle.
You have to win the battle.
Then you will be rewarded.
I try to win any battle.
I am not afraid of difficulties.
You just have to be persistent in the main battle.
That's why I play every battle to the end of the day.
Today I had the opportunity to play Earth quest.
Earth quest is good to play.
When I started fighting, I was at the front
Insert WIZARD OF EASTWOOD card and OBSIDIAN card.
I used two.
I used the WIZARD OF EASTWOOD card the most.
In the back is GARGOYA LION.
CHILD OF THE FOREST. GOBLIN PSYCHIC.
MYCELIC MORPHOID. FAILED SUMMONER.
GOBLIN THIER. MYCELIC INFANTRY.
UNICORN MUSTANG. REGAL PERYTON.
KHMER PRINCESS.
Insert these cards.
I played 14 battles today.
I lost 9 times.
I won 5 times.
The reward for me is seeing 7CREDITS.
I have not received a card for a long time.
I want to get a card these days.
Another thing I was lucky.
https://ecency.com/hive-131619/@pablodare/free-splinterlands-giveaway-daily--pizza-regalo-gratis-de-splinterlands-diario--pizza-180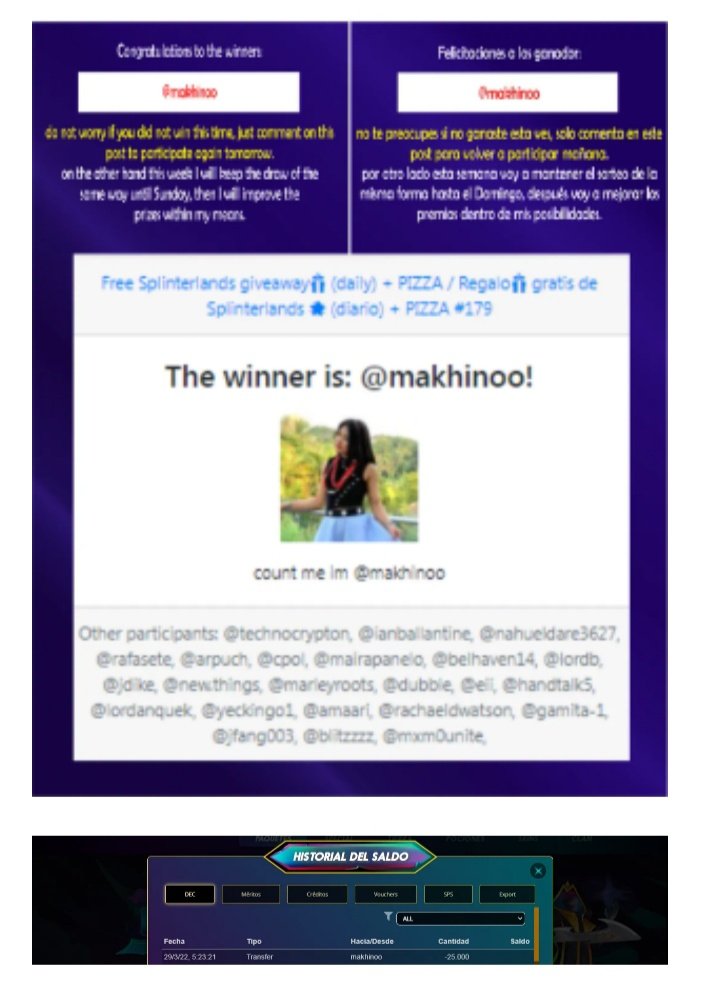 Win a prize from @pablodare's giveaway post.
The result I got was DEC = 25.
That's all for today.
ကျွန်တော် Splinterlands ကစားနေတာ ၃၈ ရက်ရှိပါပြီ။
Splinterlands ဂိမ်းချစ်သူများအားလုံးကို ကြိုဆိုပါတယ်။
ဒီနေ့ ဆုတွေရဖို့အတွက် Splinterlands ဂိမ်းကို နေ့တိုင်းကစားခဲ့တယ်။
ကျွန်တော် ဒီဂိမ်းကို 38 ရက် ကစားပြီးပါပြီ။
တိုက်ပွဲတွေကို ကြိုက်တယ်။
တိုက်ပွဲ နှစ်မျိုးပဲရှိတယ်။
နိုင်သည်ဖြစ်စေ ရှုံးလိမ့်မည်။
တိုက်ပွဲတွင် ရှုံးနိမ့်ခြင်း မရှိပါ။
တိုက်ပွဲကိုအနိုင်ယူရမယ်။
ထိုအခါသင်ဆုချီးမြှင့်ခံရလိမ့်မည်။
တိုက်ပွဲတိုင်းကို အနိုင်ယူဖို့ ကြိုးစားတယ်။
အခက်အခဲတွေကို မကြောက်ဘူး။
ပင်မတိုက်ပွဲတွင် ဇွဲရှိရန်သာလိုသည်။
အဲဒါကြောင့် တိုက်ပွဲတိုင်းကို အဆုံးအထိ ကစားတယ်။
ဒီနေ့ Earth Quest ကို ကစားခွင့်ရခဲ့တယ်။
Earth quest က ကစားလို့ကောင်းပါတယ်။
တိုက်ပွဲစပြီးချိန်မှာတော့ ရှေ့တန်းမှာ ရှိနေတယ်။
WIZARD OF EASTWOOD ကတ်နှင့် OBSIDIAN ကတ် ထည့်သွင်းပါ။
နှစ်ခုသုံးတယ်။
ကျွန်တော် WIZARD OF EASTWOOD ကတ်ကို အများဆုံး သုံးပါတယ်။
နောက်ကျောတွင် GARGOYA LION ဖြစ်သည်။
တောထဲက ကလေး။ GOBLIN PSYCHIC။
MYCELIC MorphoID။ SUMMONER မအောင်မြင်ပါ။
GOBLIN ThiER MYCELIC ခြေလျင်တပ်။
UNICORN MUSTANG။ တရားဝင် ပါရီတန်။
KHMER မင်းသမီး။
ဤကတ်များကိုထည့်ပါ။
ဒီနေ့ တိုက်ပွဲ 14 ပွဲ ကစားခဲ့တယ်။
၉ ကြိမ်ရှုံးတယ်။
5 ကြိမ်အနိုင်ရခဲ့တယ်။
ကျွန်တော့်အတွက် ဆုလာဘ်က 7CREDITS ကိုတွေ့တာ။
ကဒ်မရရှိတာကြာပါပြီ။
ဒီရက်ပိုင်း ကတ်လိုချင်တယ်။
နောက်တစ်ခုက ကျွန်တော် ကံကောင်းတယ်။
https://ecency.com/hive-131619/@pablodare/free-splinterlands-giveaway-daily--pizza-regalo-gratis-de-splinterlands-diario--pizza-180
@pablodare ၏ giveaway post မှ ဆုတစ်ခု ရယူလိုက်ပါ။
ရလဒ်ကတော့ DEC = 25 ဖြစ်ပါတယ်။
ဒီနေ့အတွက် ဒီလောက်ပါပဲ။
---
---