I played the Splinterlands game It has been 39 days.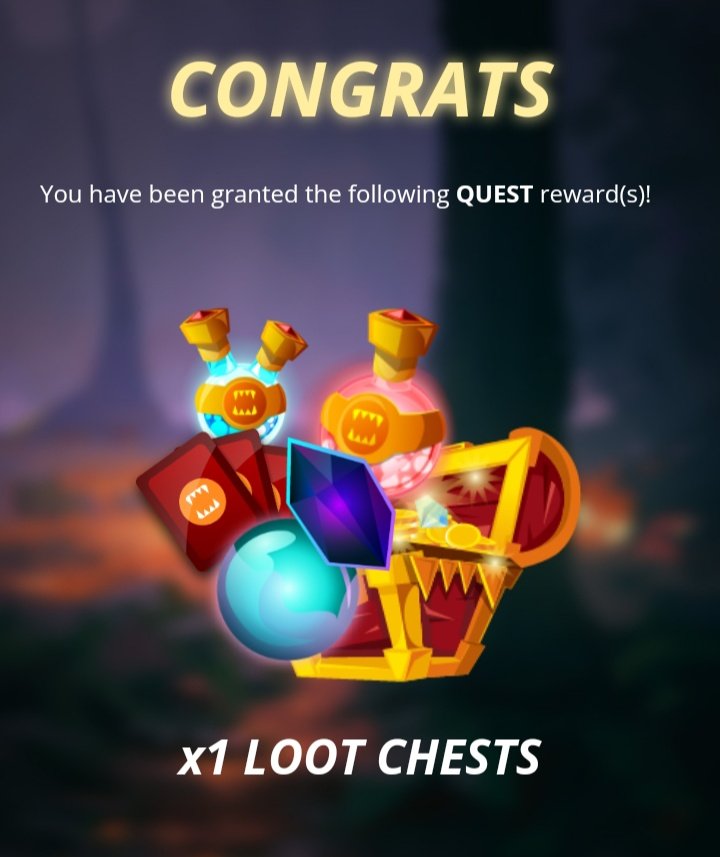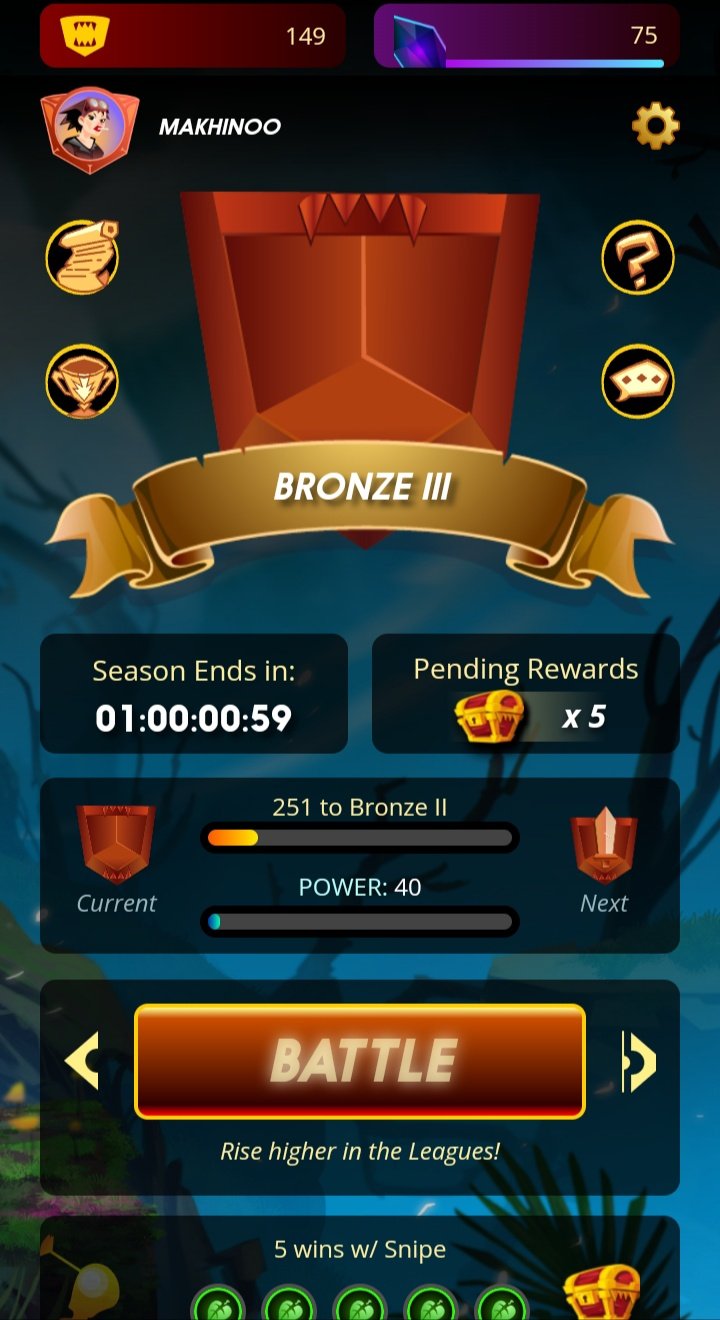 Welcome to all Splinterlands game lovers.
I started playing Splinterlands today
It has been 39 days.
I played Snipe quest today.
So I chose Fire quest.
When I was playing Fire quest, it was at the forefront
Insert TARSA card.
At the back is the LIVIG LAVA. KOBOLD BRUISER. TENYII STRIKER. LAVA SPIDER. SERPENTINE SPY. ELVEN MYSTIC.
GOBLIN FIREBALLER.
RADIATED SCORCHER. CHAOS AGEND.
ANTOID PLATOON. MAGMA TROLL.
SCAVO HIRELING.
Insert the cards.
I played nine battles today.
I lost 4 times.
You can win 5 times.
As a result, I saw 7 CREDITS.
I also got 7 credits yesterday.
I received this award for two days in a row.
That's all for today.
ကျွန်တော် Splinterlands ဂိမ်းကို ကစားခဲ့တယ်။
၃၉ ရက်ရှိပြီ။
Splinterlands ဂိမ်းချစ်သူများအားလုံးကို ကြိုဆိုပါတယ်။
ဒီနေ့ Splinterlands ကစားခဲ့တယ်။
၃၉ ရက်ရှိပြီ။
ကျွန်တော် ဒီနေ့ Snipe Quest ကို ကစားခဲ့ပါတယ်။
ဒါနဲ့ Fire Quest ကို ရွေးလိုက်တယ်။
Fire Quest ကို ကစားတုန်းကတော့ ရှေ့ဆုံးက ရောက်နေခဲ့တယ်။
TARSA ကတ်ထည့်ပါ။
နောက်ဘက်မှာ LIVIG LAVA ရှိတယ်။ KOBOLD BRUISER TENYII တိုက်စစ်မှူး။ LAVA ပင့်ကူ။ SERPENTINE ထောက်လှမ်းရေး။ ELVEN နက်နဲသောအရာ။
GOBLIN မီးပုံးသမား။
ရောင်ခြည်ဖြာထွက်သောခြစ်။ ပရမ်းပတာဖြစ်စဉ်။
ဆန့်ကျင်ရေးတပ်စု။ MAGMA TROLL
SCAVO ငှားရမ်းခြင်း။
ကတ်များကိုထည့်ပါ။
ဒီနေ့ တိုက်ပွဲ ကိုးပွဲ ကစားခဲ့တယ်။
4 ကြိမ်ရှုံးခဲ့တယ်။
5 ကြိမ်အနိုင်ရနိုင်ပါတယ်။
ရလဒ်အနေနဲ့၊ ကျွန်တော် 7 CREDITS ကိုတွေ့လိုက်တယ်။
မနေ့ကလည်း ခရက်ဒစ် 7 ရတယ်။
ဒီဆုကို နှစ်ရက်ဆက်တိုက်ရခဲ့တယ်။
ဒီနေ့အတွက် ဒီလောက်ပါပဲ။
---
---