I played the Splinterlands game 32 There are days.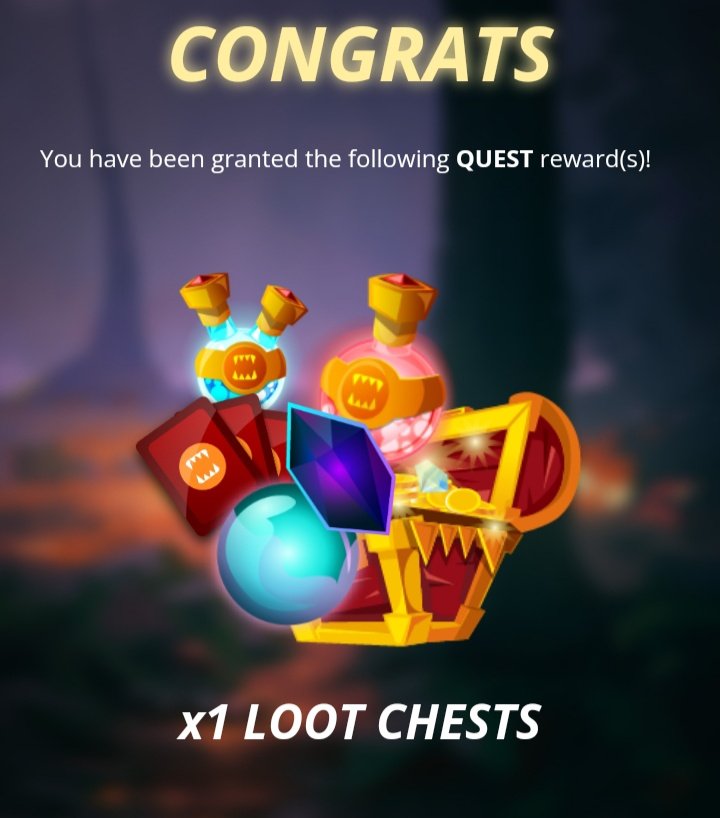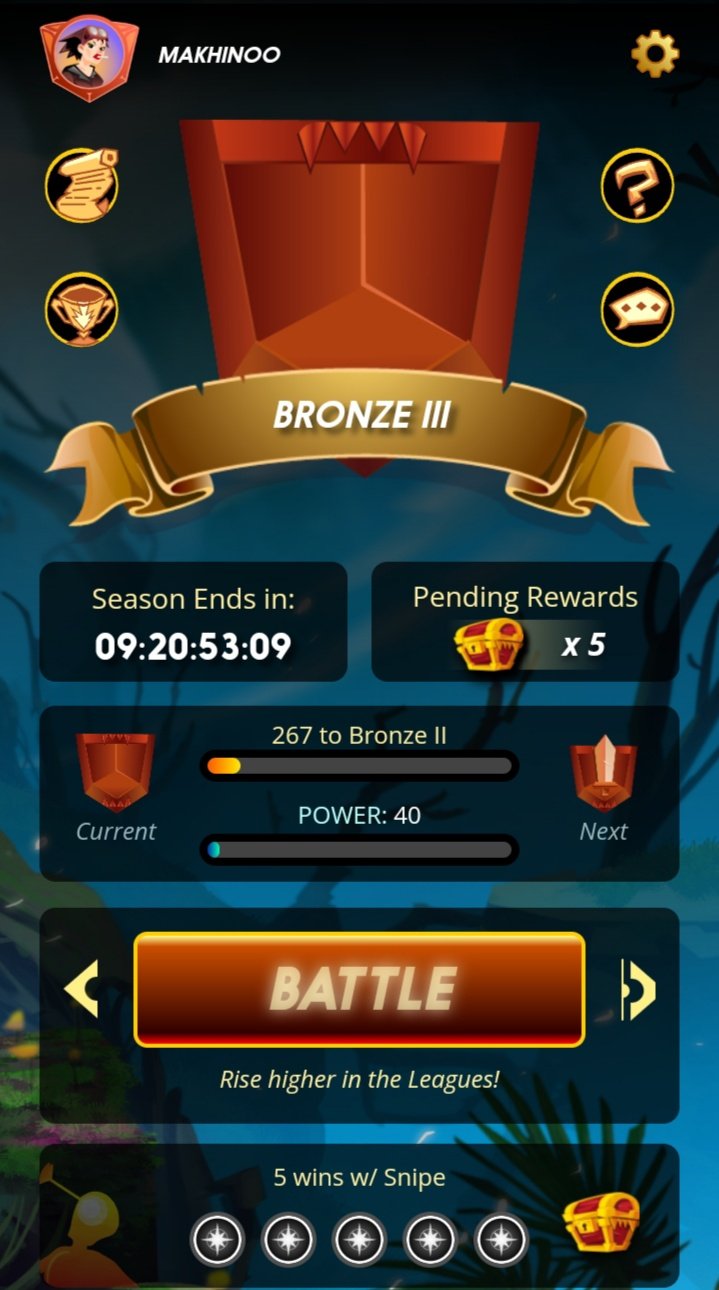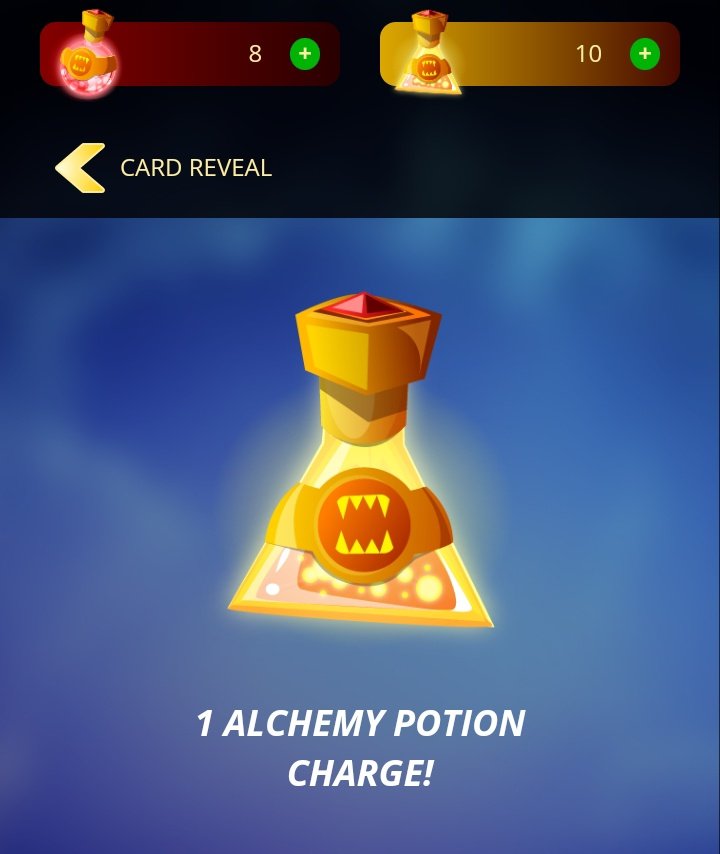 Welcome to all Splinterlands game lovers.
Today I'm playing Splinterlands 32
There are days.
I played Snipe quest today.
I chose the Fire quest because I had to play the Snipe quest.
When I play Fire quest, I put the TARSA card at the front.
At the back is the LIVIG LAVA. LAVA SPIDER.
RADIATED SCORCHER. ANTOID PLATOON.
SERPENTINE SPY. KOBOLD BRUISER.
SCAVO HIRELING.
Insert the cards.
I played 20 fights today.
I lost 15 times.
You can win 5 times.
The reward for me is seeing 1 ALCHEMY POTION CHARGE.
These days, the rewards for me are a series of POTION
I hope to get a good card for me.
That's all for today.
ကျွန်တော် Splinterlands ဂိမ်း 32 ကို ကစားခဲ့တယ်။
ရက်တွေရှိတယ်။
Splinterlands ဂိမ်းချစ်သူများအားလုံးကို ကြိုဆိုပါတယ်။
ဒီနေ့ Splinterlands 32 ကစားနေပါတယ်။
ရက်တွေရှိတယ်။
ကျွန်တော် ဒီနေ့ Snipe Quest ကို ကစားခဲ့ပါတယ်။
Snipe quest ကိုကစားရတာကြောင့် Fire quest ကိုရွေးချယ်ခဲ့ပါတယ်။
Fire quest ကစားသောအခါ၊ TARSA ကတ်ကို ရှေ့တွင် ထားခဲ့သည်။
နောက်ဘက်မှာ LIVIG LAVA ရှိတယ်။ LAVA ပင့်ကူ။
ရောင်ခြည်ဖြာထွက်သောခြစ်။ ဆန့်ကျင်ရေးတပ်စု။
SERPENTINE ထောက်လှမ်းရေး။ KOBOLD BRUISER
SCAVO ငှားရမ်းခြင်း။
ကတ်များကိုထည့်ပါ။
ဒီနေ့ ပွဲ 20 ကစားခဲ့တယ်။
15 ကြိမ်ရှုံးခဲ့တယ်။
5 ကြိမ်အနိုင်ရနိုင်ပါတယ်။
ကျွန်ုပ်အတွက် ဆုငွေမှာ 1 Alchemy POTION CHARGE ဖြစ်သည် ။
ဒီရက်တွေမှာ ကျွန်တော့်အတွက် ဆုလာဘ်တွေက POTION တွေ ဆက်တိုက်ပါပဲ။
ငါ့အတွက် ကတ်ကောင်းတစ်ခုရဖို့ ငါမျှော်လင့်တယ်။
ဒီနေ့အတွက် ဒီလောက်ပါပဲ။
---
---