BTC ETH Hive Leo and Splinterlands tokens price watch on 3rd April, 2022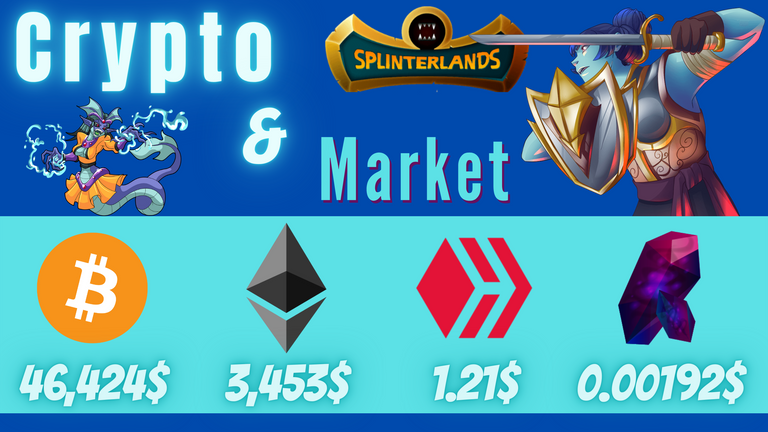 What's up my fellow splinter warriors!
I hope all of you are doing well and also enjoying the game at it's best. The new season has started 2 days ago and after waiting for a while to get my ECR filled, I again started playing today. The first thing I have to do now is to tier up to diamond III as soon as possible, without opening any Quest rewards. I just played a couple of matches, made a significant winning streak but them lost one due to a silly mistake. The mistake was as silly as forgetting that Djinn Muirat doesn't have Forcefield at Gold tier 😅 and getting brutally killed by sand worm. Seriously thou, remembering all the monster's stats and abilities all the time is not easy! I play in Diamond generally so used to use monsters in their max level. As the trophy count got reset after the season end, as usual I came down to Gold again but my mind is still in diamond I guess 😅.
Battle Lineup: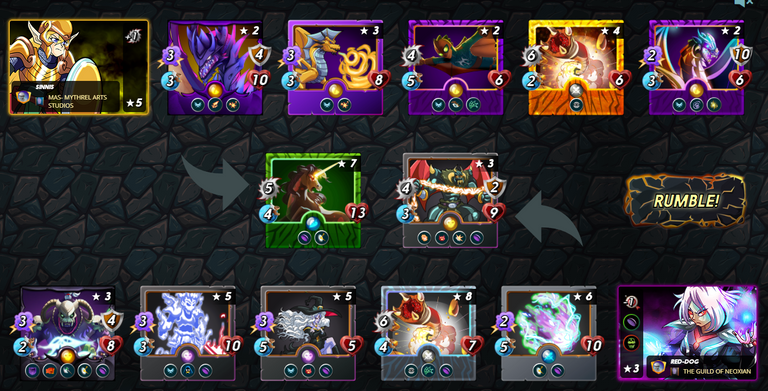 As you can see, I guessed it right that my opponent will use sand worm but wrongly chosen the Djinn Muirat thinking that it has the Forcefield ability. Monsters with forcefield ability only receives 1 damage from enemy attacks of 5 or more power, so the sand worm would have dealt only 1 damage to the muirat if I would have played in Diamond and using a max level. But in Gold, sand worm only took 3 attacks to kill down my muirat. So, you better keep it in mind to check monster's stats and ability whenever playing in a new tier.
---
---
Market Report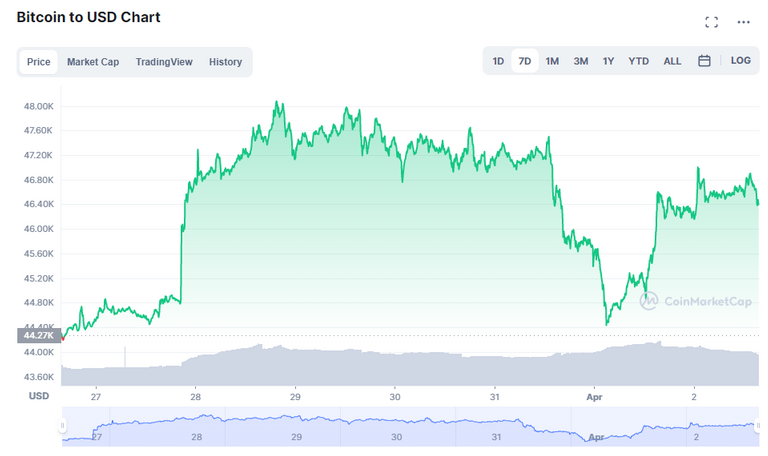 Now, let us first take a quick peak at the current crypto market prices. The King BTC is currently being traded at 46,424.28$ per unit with a +5.5% price rise within last 7 days. On a recent report, 19 million BTC has been mined till now with only 2 million left.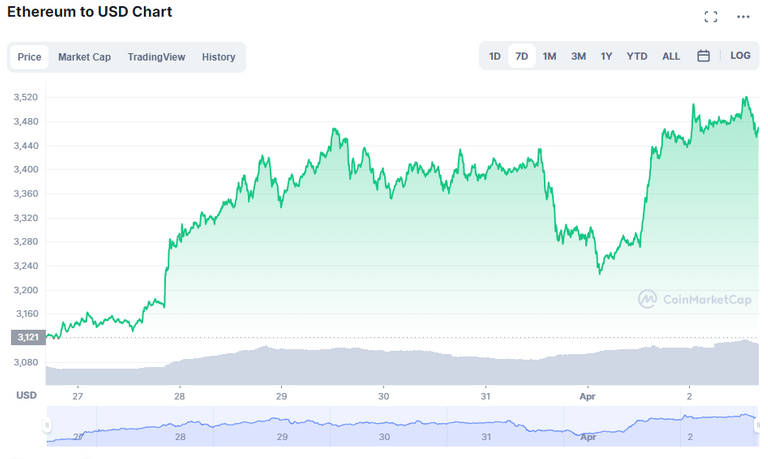 The other main dominator ETH is currently being sold at 3,453.85$ per unit with a 10.56% price growth in last 7 days as it is also following the uptrend nicely with BTC.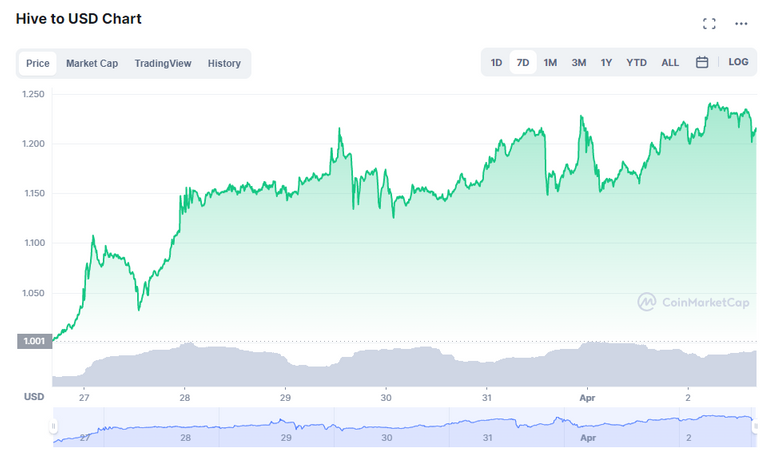 Hive is also doing well in this bullish trend and steadily growing its value over 1$ and currently being traded at 1.21$ per unit with a massive 20.76% price rise in last 7 days. Leo is also seems pretty stable around 0.20$ for a while now and currently being traded at hive-engine for 0.206$ per unit with no price change against last day.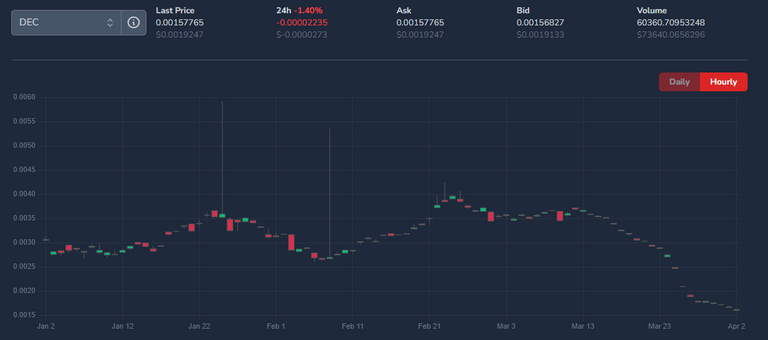 Now, taking a look at the splinterlands tokens prices, the main in game token DEC is currently being sold for 0.00192$ per unit with a -1.98% price decrease in last 24 hours as it continues to fall. The SPS however is slowly gaining value and from it lowest 0.099$ price, it has recovered a bit and currently being sold for 0.1177$ per unit with a -0.45% price change in last 24 hours. Vouchers as usual roaming around 1$ valuation and currently being sold for 0.9882$ per unit while land plots are being sold for 364.04$ per unit with a -0.53% price change in last 24 hours. SPT on the other hand lost some value and with -17.64% price change in last 24 hours, it is currently being traded for 0.0017$ per unit.
I hope you liked reading my crypto chart post. Please Let me know in the comment below and I will be seeing you in my next post.
---
Wish you all good luck on all of your future Splinterlands matches.
Thanks for visiting my post.
Stay well and keep playing Splinterlands.
Want to start playing splinterlands? Click here
Posted Using LeoFinance Beta
---
---