CRYPTO and Splinterlands Market Watch on 2nd Sept, 2022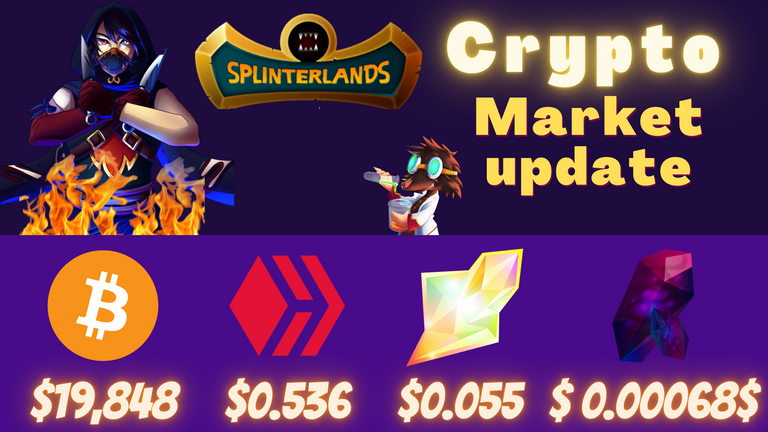 What's up my fellow hivers!
I hope all of you are enjoying a great time with your friends and family and also enjoying splinterlands in meantime. The last season just ended yesterday and a new one have already started with inly 14 days left to end. So now, let us all jump into the battlefield while shouting our best war cry and reach our favourite spot with as many season chests as possible. Now, as we all are getting SPS tokens as rewards from ranked battles win prize and in reward loot chests, I think it's best time to accumulate and make a fat stake of SPS while the price is still low and below 0.1$.
As usual, as the season has got reset, the rental income from splinterlands NFT cards has also being reduced by a large margin and this will continue until the middle of this current season as I am seeing since last couple of seasons. But in last last 4-5 days of a season, the rental income gets increased by almost increased by 40-60% which neutralises the reduced income in the initial days. Literally, renting has been a very successful step by splinterlands to generate income for those who have an extra set of cards after playing or don't wanna play and instead rent their whole collection. Over time, I am also buying chaos and rewards cards and renting them out to increase my overall income while also increasing my collection in meantime.
---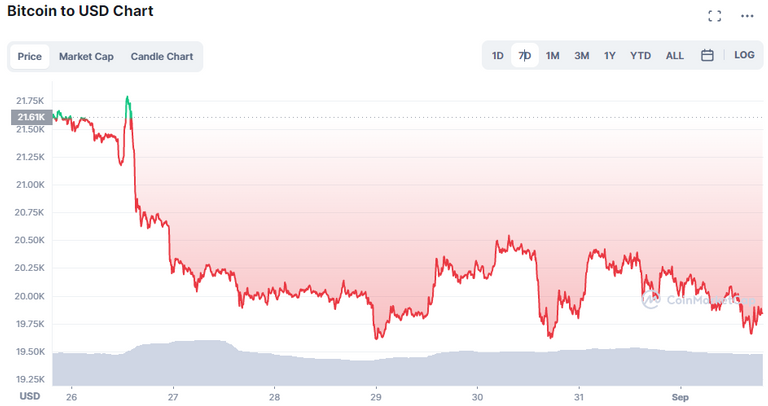 ---
Now, let us look at the crypto market and get ourselves updates with the current scenario. First of all, the main dominator BTC is currently being traded for 19,848$ per unit as it has decreased -1.7% value within the last day and also taking in the whole crypto market along with it and making a downtrend. The other giant ETH is also following the same path with a -0.7% decrease in price over last day and currently being sold for 1,561$ per unit.
---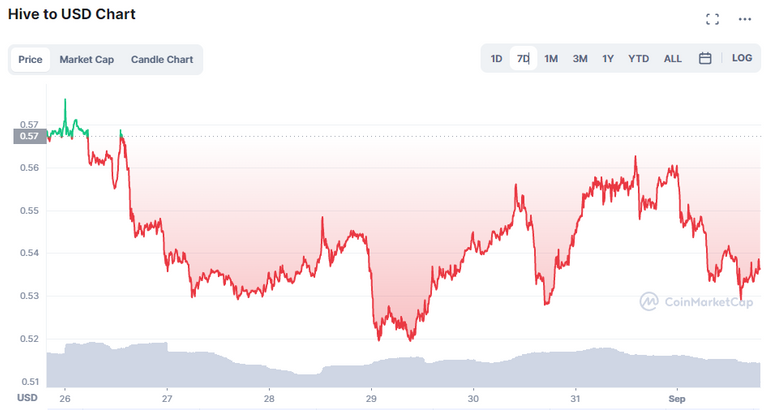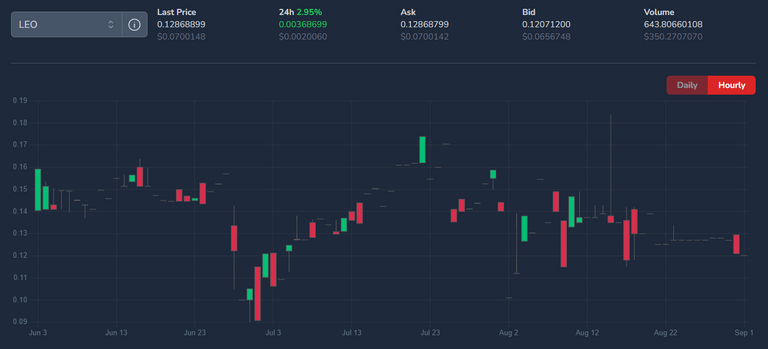 ---
Looking at our beloved hive, it is also affected a bit with the current dip trend and being sold right now for 0.536$ per unit with a -3.37% price decrease in last 24 hours after it's recent high of 0.56$ yesterday. On the other hand, the leofinance token is experiencing good buying pressure and with a +2.95% growth in price even in this downtrend, leofinance is currently being sold for 0.07$ per unit.
---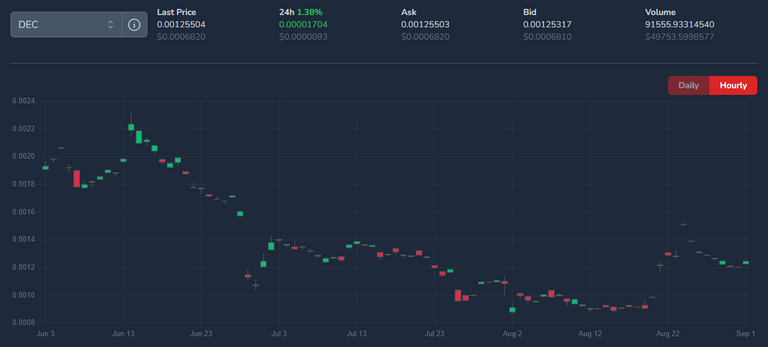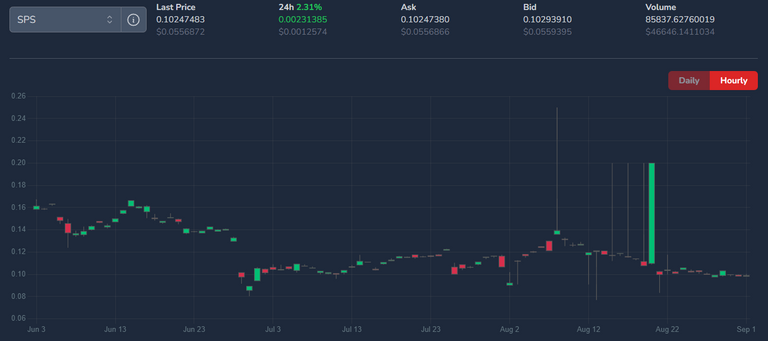 ---
Now, let us take a look at the splinterlands token market to see what's happening in there. First of all, just recently the DEC is being replaced with SPS as ranked win and chest rewards token in splinterlands and since then, the price seems to going upwards because of the low supply. Currently it is being traded for 0.00068$ per unit with a +1.38% growth in price within last 24 hours and I hope it reaches it's soft pegged value real soon. On the other hand, the SPS token is pretty stable around 0.055$ per unit ( currently with a +2.31% price rise since last day) for days now and as the SPS rewards we are getting is in staked state. Thus The supply will be much more controlled and will help with the price action of SPS I think. Vouchers right now are selling for 0.518$ per unit with a +3.24% price uptrend and Chaos packs on Hive-Engine is being sold for 1.954$ per pack as of now. Lastly, the SPT aka splintertalk token is currently being traded for 0.00054$ per unit with a +2.95% price growth within last day. Soon, with the release of the upcoming Riftwatchers pack sale and the Tower Defence game launch, I think we may see a lot of movement in the price action of these tokens, mainly DEC and SPS and most probably the outcome will be positive according to me. But let's see how it goes.
I hope you liked reading my chart post. Let me know your views in the comments below and I will be seeing you all in my next post.
---
---
Wish you all good luck on all of your future Splinterlands matches.
Thanks for visiting my post. Please do visit again!
Stay well and keep playing Splinterlands.
Want to start playing splinterlands? Click here
Posted Using LeoFinance Beta
---
---