Crypto market is in dip + Last Brawl update of the Guild of Neoxian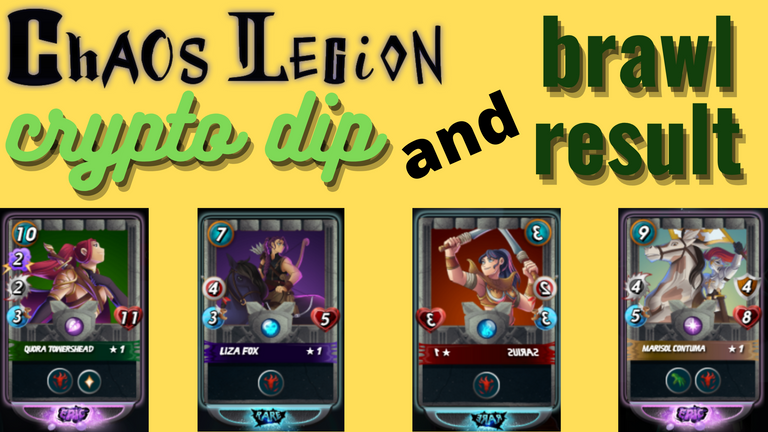 What's up Splinterlands warriors!
I hope all of you are fine and enjoying the awesome game!
Today, it is probably my one of the most saddest morning Because just after I wake up and open the cryptocurrency market chart, the whole market was experiencing a huge Dip With all the major coins Heavily down trending. Both BTC and ETH, the 2 biggest market dominators of cryptocurrencies are down by -7.3% and -8.4% respectively in Last 24 hours, where BTC is currently being traded for $38,906 and ETH for $2861. Most of the coins are following the downtrend along with BTC and ETH.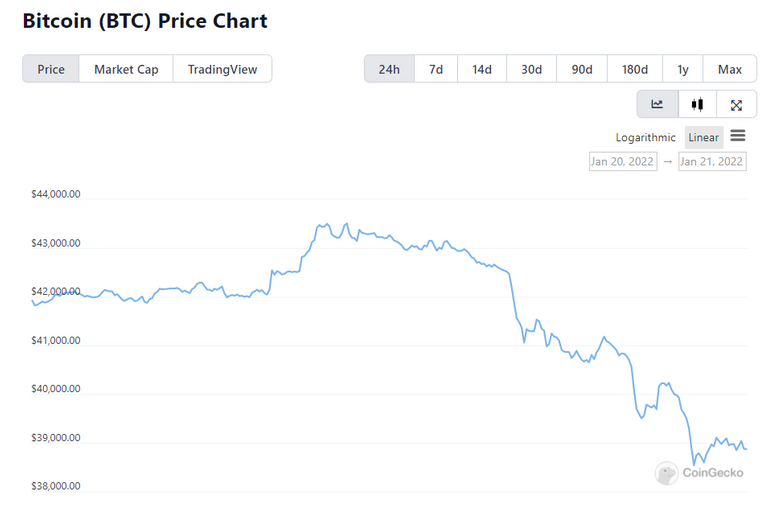 Afterwards, I Went towards the hive engine market to see Splinterlands token prices And as expected, my favorite game got caught by the downtrend as well. Currently, DEC, the in-game token Of Splinterlands is being treated for only $0.00331 per unit. The wound was more on to SPS As its price fell further down and currently being traded for only $0.127 per unit. Vouchers and following the same path and only getting sold for $1.75 per unit as per the current market rate. And lastly the chaos lesion booster packs are being sold for only $3.03 in hive-engine so anyone who don't need those Airdrop cards may be chaos packs directly from here for only three dollar a piece.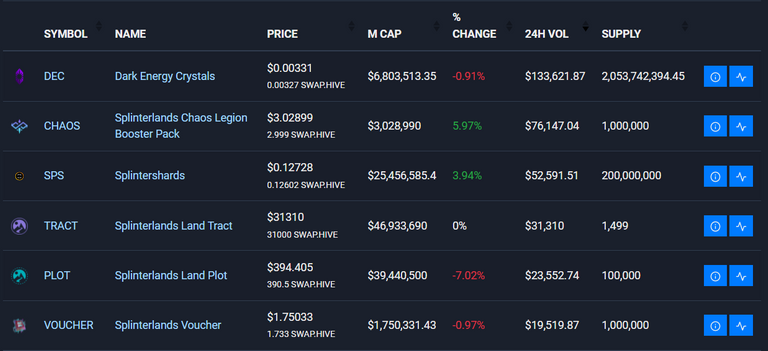 I didn't have much liquid left in my overall portfolio anyway as I already have poured one Thousand HBD into the HBD savings, because of the loan that I took to buy Max level complete chaos collection. Last night, I bought and made the baakjira airdrop card at max level and also bought 6 Lira airdrop cards. So this liquid leas mango didn't get much affected by the dip. However, if this dip continues, it will be harder for me to earn the remaining 1120 HBD for the loan As earnings will be much lower in this dip environment.
Now, let us move towards the last brawl results and gladly, we made it to the top again! This time there were easy opponents Then usual. so we didn't find it too hard to win over them and snatched that First place again. But this time I messed up with my playing time so @xawi played them for me. Anyways, After the brawl as a reward our guild on a total of 87 crowns in that brawl and also each member of our guild who fully participated and put in all of their frays was awarded by 5438 merits. Both of the accounts That I play with were in these brawl as usual and both got rewarded with those merits. I got enough merits to open two Gladius cases with my own mango juice account and three more Gladius cases with the red dog account. so without further ado, let me open them up super fast and show you what I got in below.
mango-juice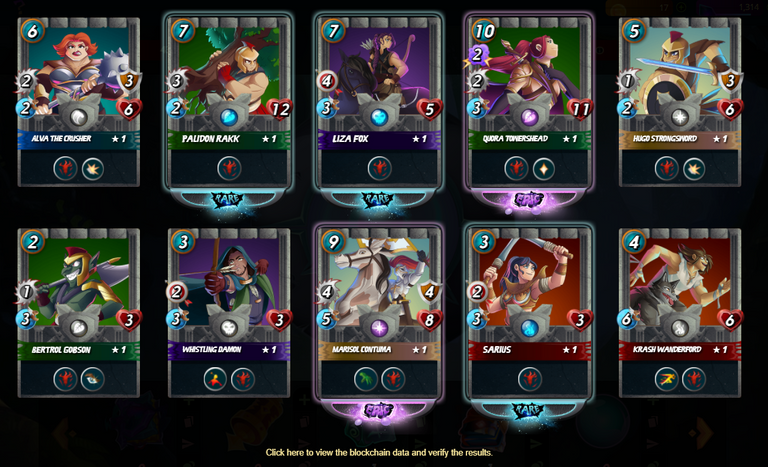 As you can see, even with two Gladius cases I got lucky 🍀 with my own account and got two epic gladiator cards out of them along with 3 rares and rest commons.
red-dog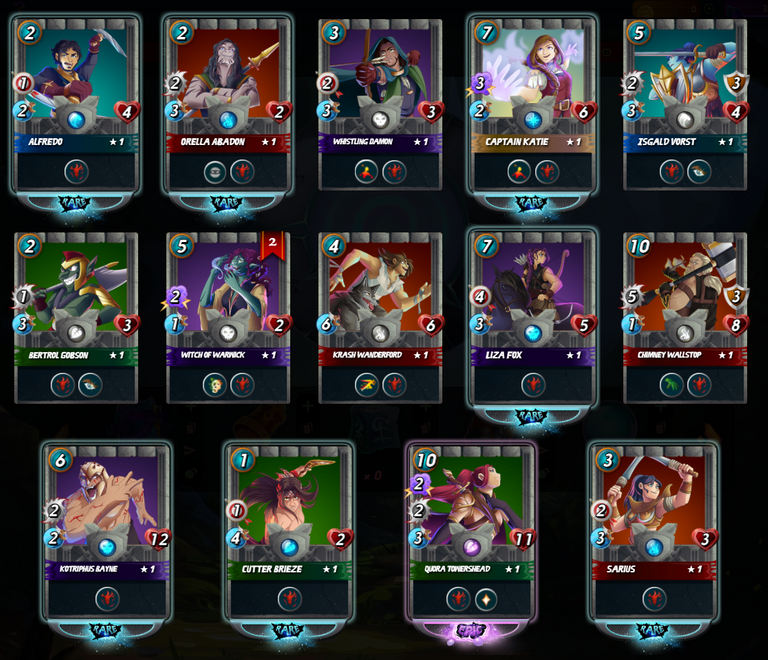 With the red dog account, I received another epic and seven rare cards and Rest ones in commons. I am very happy with the Brawl rewards this time And hoping to Perform well and be victorious once again in this current brawl.
Let me know how you feel about the brawls ad I will be looking forward for your reply in the comments below. Let me know your experiences if you already have them and using them in brawl battles and I will be seeing you in my next post.
Wish you all best of luck on your Splinterlands journey.
---
Thanks for visiting my post.
Stay well and keep playing Splinterlands.
Want to start playing splinterlands? Click here
---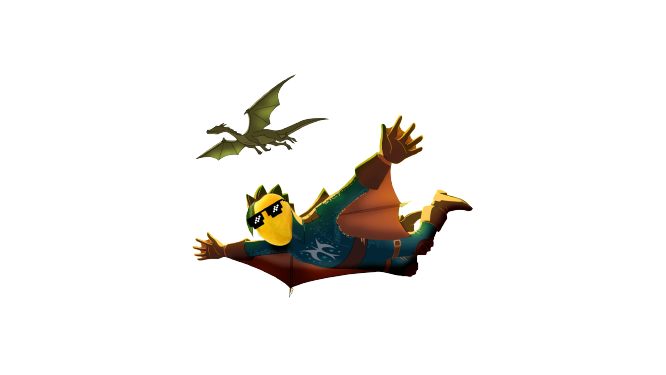 ---
---