GFL card from 19 Chaos Packs only? | BTC Hive Leo and SL token watch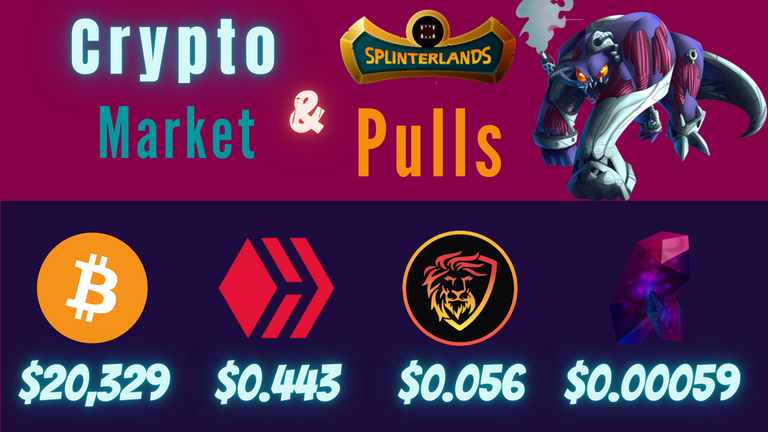 What's up my fellow splinter warriors!
I hope all of you are spending a great day in your life with your loved ones and also enjoying the game in meantime. This season, splinterlands has inly given us 13 days time and only 7 days and 15 hours left for this current season to end. The time seems to be going fast as we are already at the middle of this season and sadly I haven't yet reached Champion III tier. But the new ranked reward update has made it way more interesting to play dedicatedly on a daily basis and collect more and more FP (focus points) AND SP (Season Points) and collect more chests.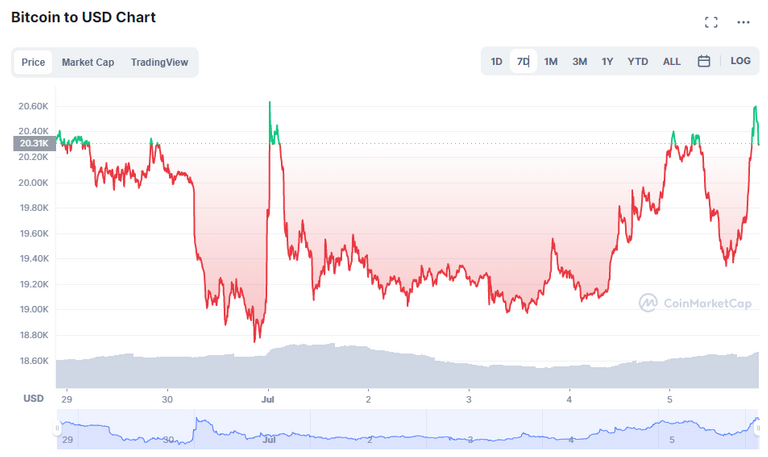 Ok now first, let us take our quick peak in the crypto market to get updated with the current prices. The main dominator Bitcoin has been holding itself around 20,000$ for quite some time now and currently being traded for 20,329.22$ per unit with a +2.78% price pump in last 24 hours. ETH is also making a stable position around 1,150$ and currently facing a downtrend with a -3.8% price change within last day.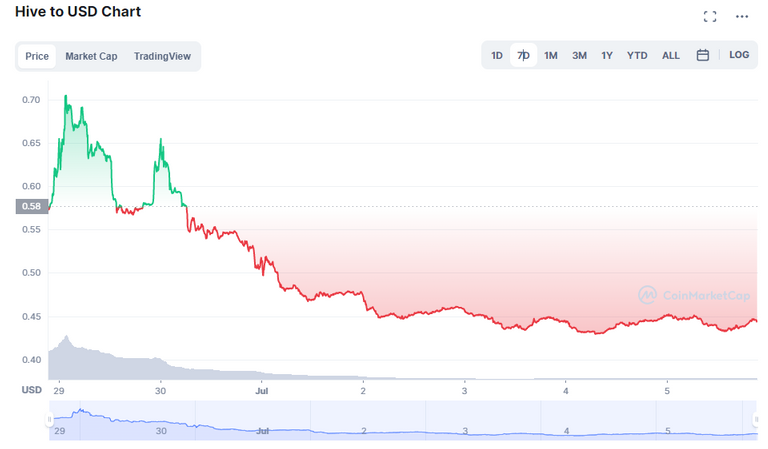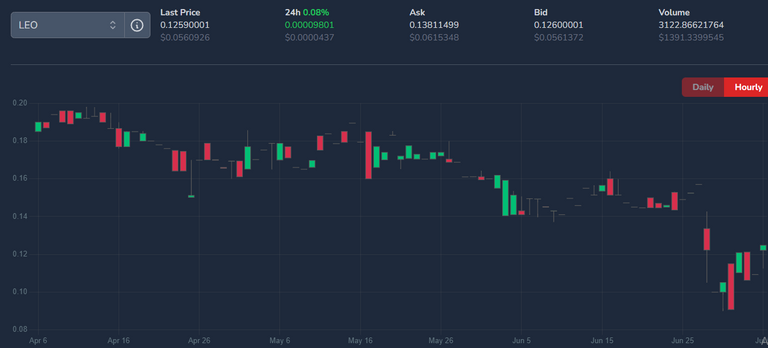 Next moving on into our Hive chain, the main token hive is currently being sold for 0.443$ with a -0.35% price change within last day. On the other hand, the Leofinance (Leo) is Currently being traded for $0.056 per unit with a +0.08% price rise in last 24 hours the price of Leo it is quite stable around $0.06 and I am pretty positive about its future as the leading finance project on hive.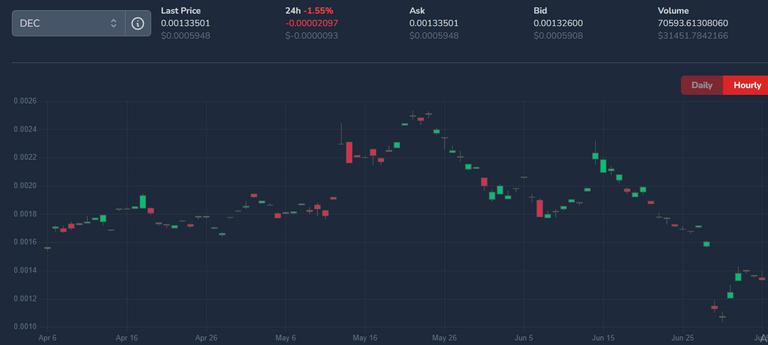 Now, let us move towards the splinterlands token market and see how they are performing. The in-game token DEC is currently being trade for only 0.00059$ per unit as it continues with the downtrend. The governance token of Splinterlands aka SPS on the other hand is being sold for 0.045$ but with a +2.1% growth in last 24 hours. Vouchers have lost it's value near 0.5$ and currently being traded around 0.373$ per unit with a -0.07% price change within last day. Lastly, the price of Land tokens also come down as low as 160$ per token which is very lucrative to me.
---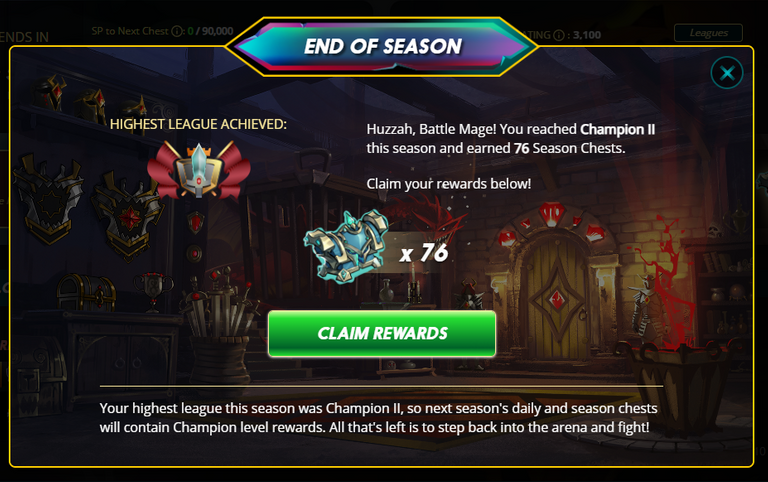 Ok so now, as we have updated ourselves with the current market scenario, let us move towards my last season chest openings. Yes, It's been days since the last season has ended and I claimed and collected my rewards right after the claim button got appeared. I also saved the screenshots pf the total reward openings but haven't shared yet because I wanted to make a separate post for it. The reason behind it is very important to me, as I have got so many cool openings this time.
The last season, I secured a place at Champ II tier and also acquired a total of 76 season trophies the last time. Just some days before, I got a gold foil legendary card JARED SCAR from daily focus rewards. After a really long time, i finally got something to brag about and I was really happy, but the season openings just put some more adrenaline into me. Let me share my openings now before building anymore tension eh. 😅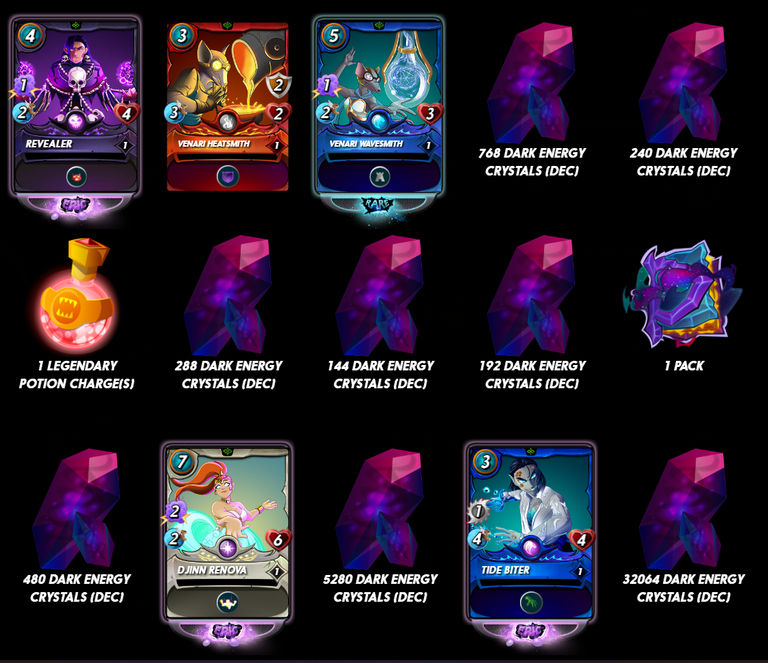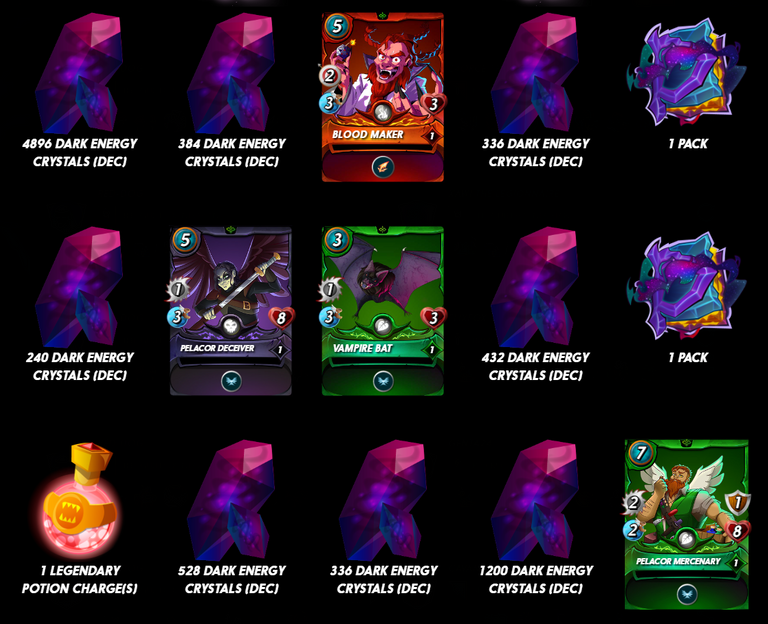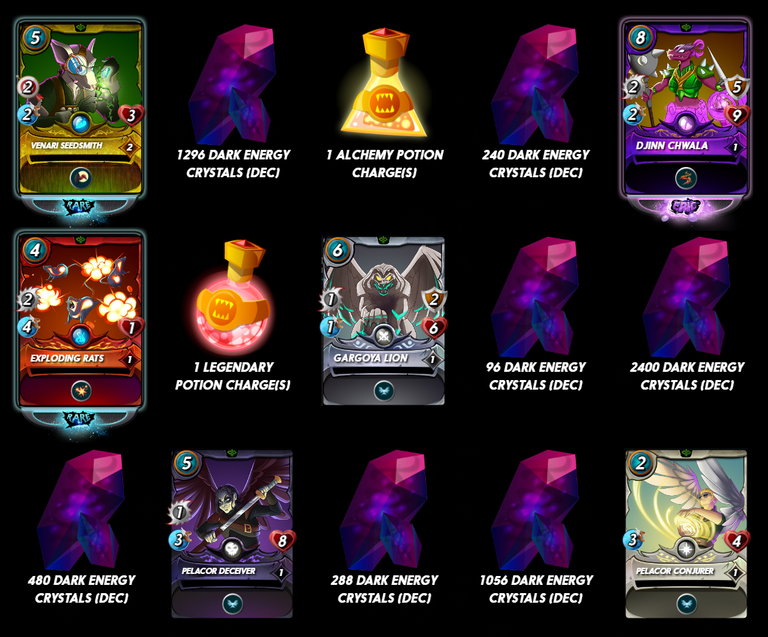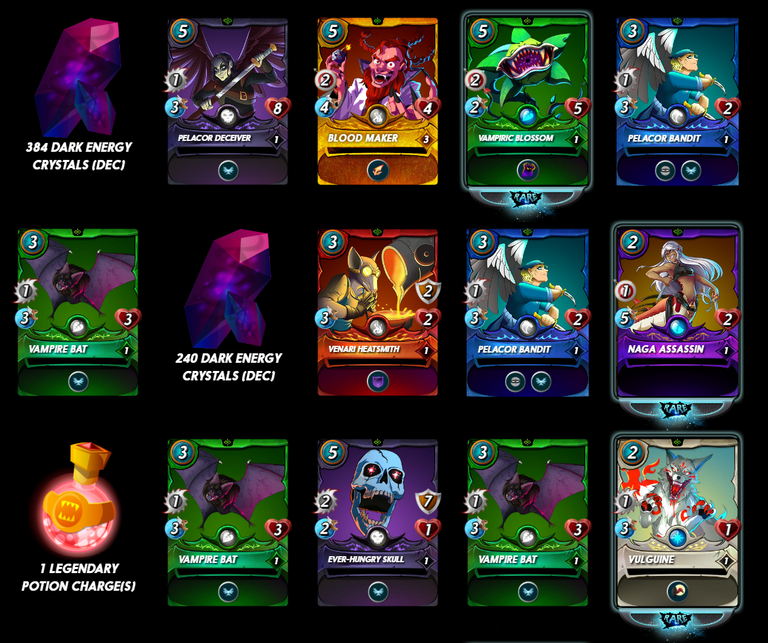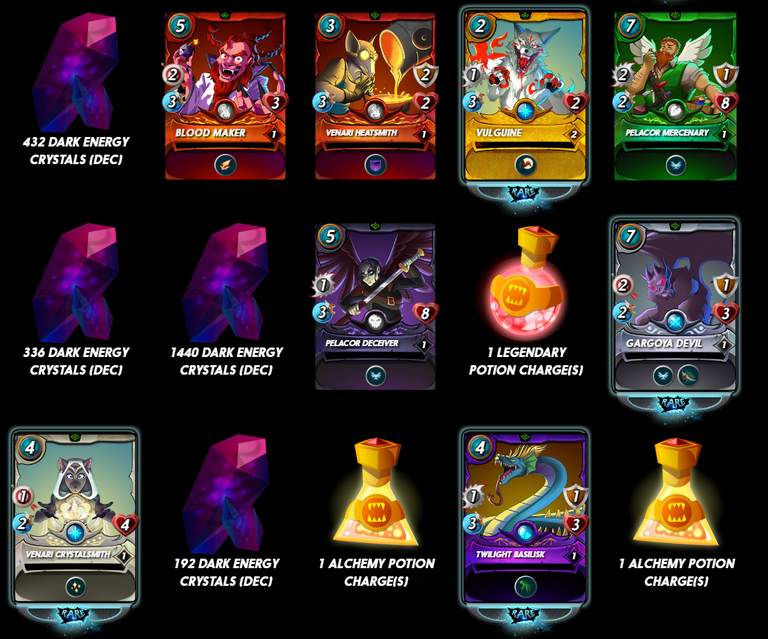 As you can see, I literally got a fat chunk of dec from those loot chests containing one chest with 32,064 DEC, another two chests containing 5,280 and 4,896 DEC respectively and also several other chests with hundreds of it. I also got 2 gold foil rares and 1 gold foil common, 4 epic cards and several rare and common cards and last but not least, 3 chaos packs!
To me, it was overwhelming seeing so may good rewards at once and it certainly boosts the urge to play and win more in order to collect more chests. So, Splinterlands really nailed it with the rewards update, especially for those who really want to earn better rewards by skilful playing.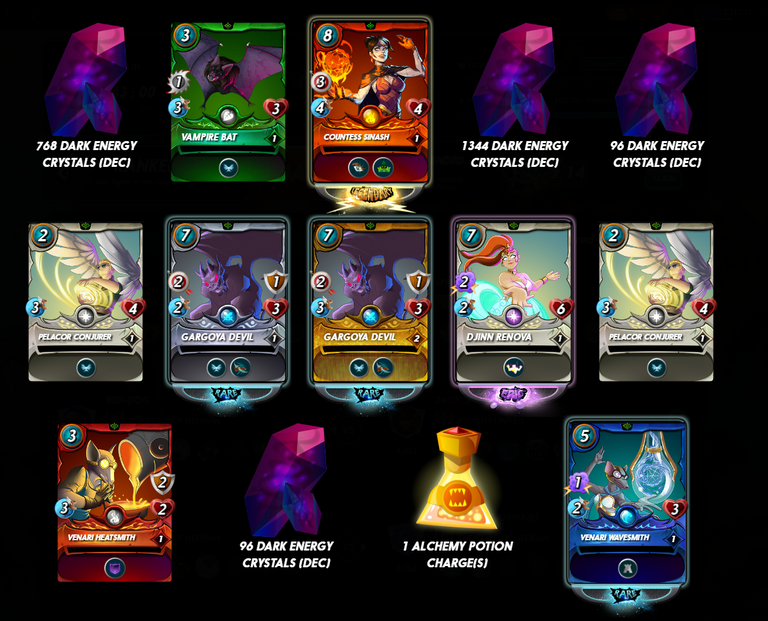 Before I end the reward chests opening part, let me share another focus chests opening from this current season in the screenshot above. This season, I am not having eye catchy rewards like the previous season, leaving just this one. Yup, I again saw my luck shinning as I bagged 1 legendary, 1 epic and 1 gold foil rare card along with over 2k DEC and rares and commons. I collected a total of 14 focus chests that day and it looks like my hard work got paid well. But, playing excessively in a short amount of time to gather more focus chests per day will really affect your ecr so badly that you will get get only a little portion of your actual points. So, we have to balance it well.
---
---
Chaos Openings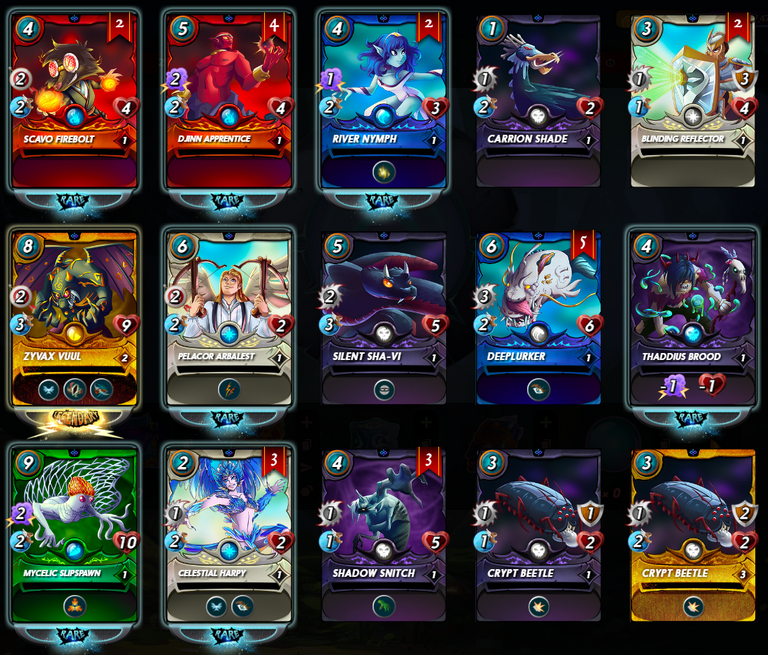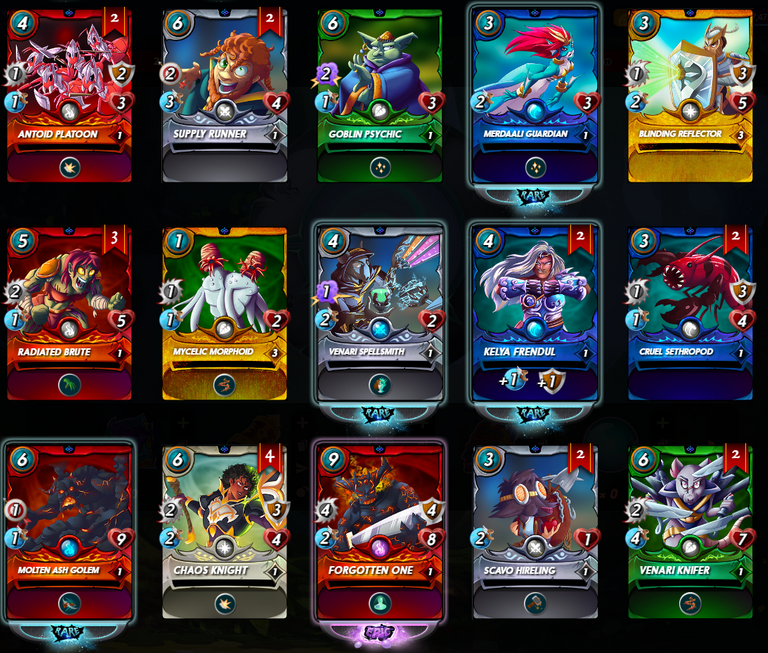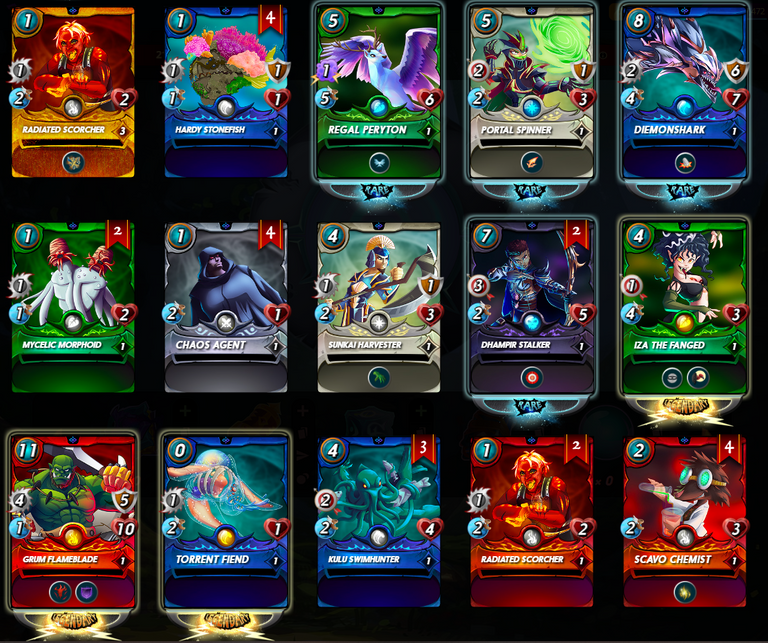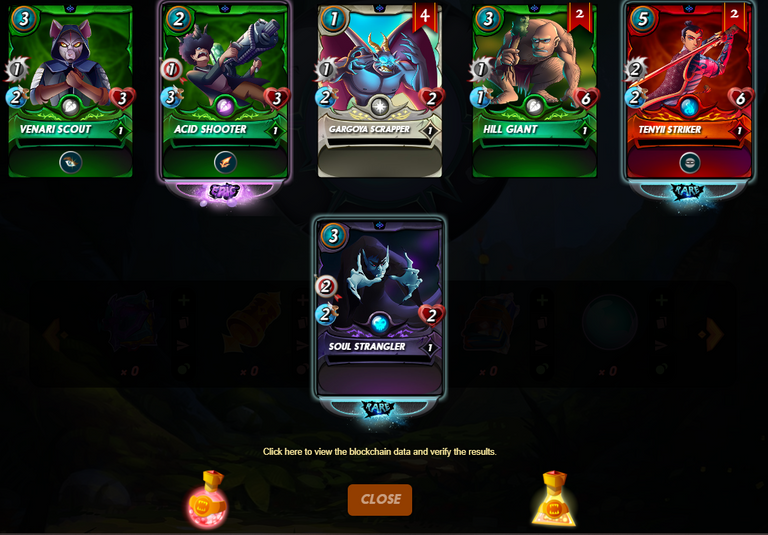 Now, let me talk about the most exciting part of this post. I have been saving all the chaos packs from the rewards for quite some time now and also bought some from the HE market for cheap rate. Together I had total 19 chaos packs and I decided to open all pf those at once to try my luck again. And who knew if I would be so lucky that day as I have pulled out a Gold foil Legendary card after ages! It was a Zyvax Vuul that belongs to the Dragon splinter and is a ranged attack type card. Well, that was not the end as I also got another 4 gold foil commons, 3 legendaries, 2 epics and several rares and commons! Gosh, I was so happy with the outcome cause I really can't remember the last time I pulled a GFL from packs, if there is any. 😅
Hope you liked reading my post, I hope you are also working with your best to collect these lucrative chests and I wish you all the best for the next season rewards that we are about to get soon!
---
Wish you all good luck on all of your future Splinterlands matches.
Thanks for visiting my post.
Stay well and keep playing Splinterlands.
Want to start playing splinterlands? Click here
Posted Using LeoFinance Beta
---
---