Have you met with QUORA TOWERSHEAD yet ??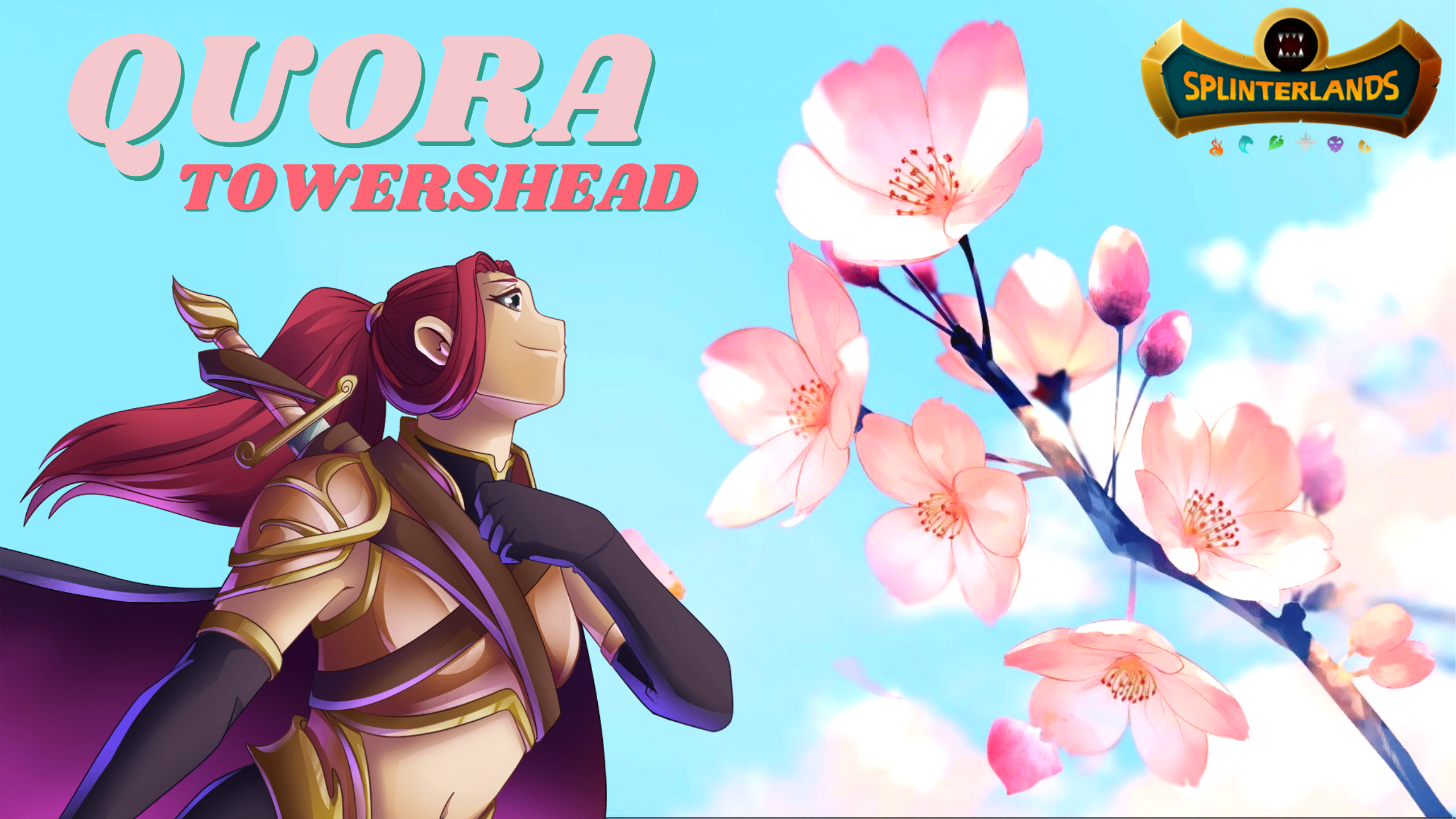 Hello my fellow splinter warriors!
The second tournament of brawl 2.0 finished yesterday and we, the Neoxian Guild warriors snatched away the first place once again! This brawl I played with red-dog and it was as usual a beta/alpha only fray that I played. I got total 6 matches and this time I won all of them. I didn't even break a sweat winning most of those 6 matches just because of 1 monster that I have with me now. And this post is all dedicated to her. Yes, as you have already guessed from the thumbnail, today we will dig deep into the newly launched Brawl specific monster, QUORA TOWERSHEAD!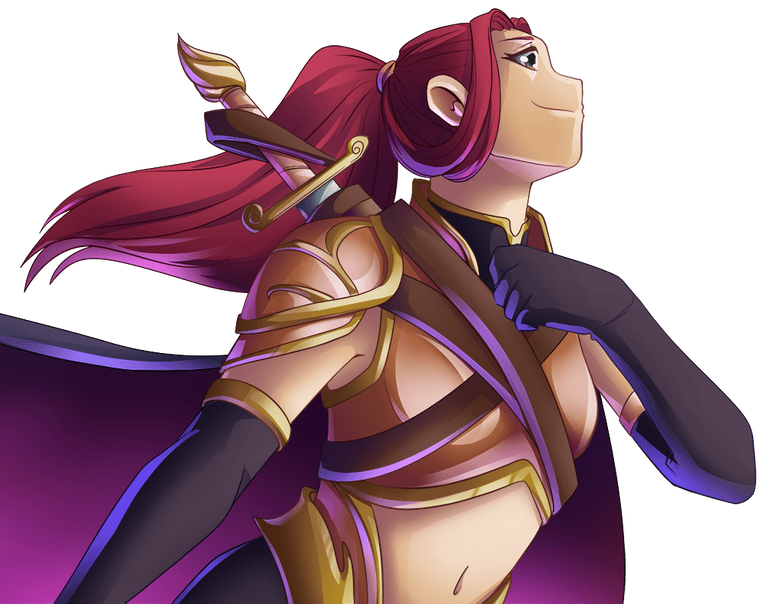 Well, I am speechless. I think if you only consider brawls, Quora is the most overpowered monster currently in the Earth section. AT medium and high mana matches, Quora will rule the brawl and will demolish enemy monsters without any hesitation. If you are playing brawls and don't have this monster already, most like you will lose to the opponents using this one in their lineup. I may sound over-the-top but after playing several matches with it in the last brawl, I am pretty confident with it and you will surely support me on this if you have used it too. On my first brawl 2.0, I got total 4900 merit for wining the first place and bought n open 2 gladius packs with them. On my first pack, I got this princess in gold foil so that's level 2 out of the box. Let me share my experiences now with it.
What's so special about using QUORA TOWERSHEAD in brawls?
quora costs 10 mana and comes with 2 magic attack, 2 melee attack at 3 with 12 health and it caries 2 ability with it - Heal and bloodlust (new ability explained below). So, it's basically a tank card with heal and also a good attacker for it's total 4 attack.

At big mana matches, cool undying healing lineups can be made of it using a Spirit of the forest or whatever healer available depending upon your fray rulsest. It really takes a lot effort to take down a Quora because of it's giant health bar and upon that, if you can add a healer, it will work like a charm. The more it lives, the more dangerous it becomes.

The Bloodlust ability is simply overpowered. Every time a monster with bloodlust ability kills an enemy card, every stat of it gets increased by 1. The means +1 magic and +1 melee attack, +1 speed and +1 health. So, every time it kills a monster, it gets buffed up more and more and if you successfully killed 2 or 3 monsters directly with it, it will become the mother of KRON in all aspects.

Quora can also be used in medium matches but you must have most of those 2 and 3 mana cards. You can make a range deck with adding swamp thing, earth elemental or make a melee deck with those sneak and opportunity monsters and add that brownie onto it if available. But to use Quora in medium mana matches, you must yourself that enemy monster wont target and kill your rear and weak monsters first. So, better keep an eye on the ruleset and perks while playing brawls.
Abilities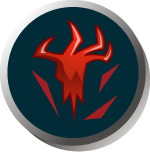 Bloodlust
Whenever a monster with bloddlust ability kills down an enemy, every stat (attacks, speed, health) will get buffed by +1.

Heal
If damaged, the heal ability restores a portion of it's health every round.
Battle Line-up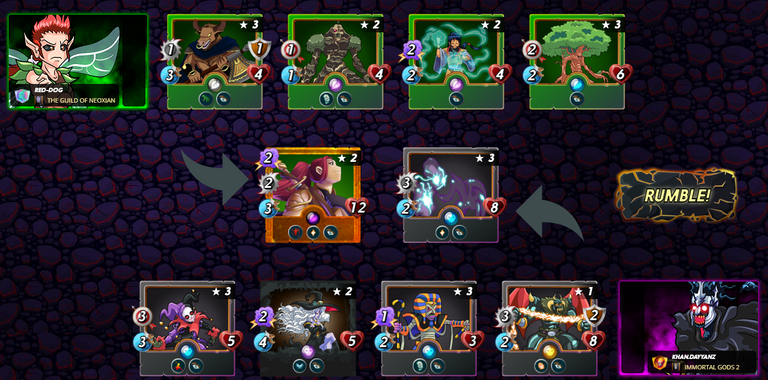 mana Cap: 25+1
Splinters allowed: Earth, Death and dragon.
Fray - beta/alpha only, bronze level.
Rulest
Equal Opportunity - All monsters will have opportunity ability.
Taking Sides - No nuetral monster will be allowed in this match.
It was a medium mana match and I wanted to use Quora on my front so I choose the 2 mana summoner foxwood this time. Another advantage of using foxwood is that my earth elemental was level 3 and not 2 as the summoner is epic. In this medium mana ruleset match, my opponent will either choose a range deck or a melee deck so I had to protect both my sniper position and the rear position as well. Now, let me share my lineup and why I choose them.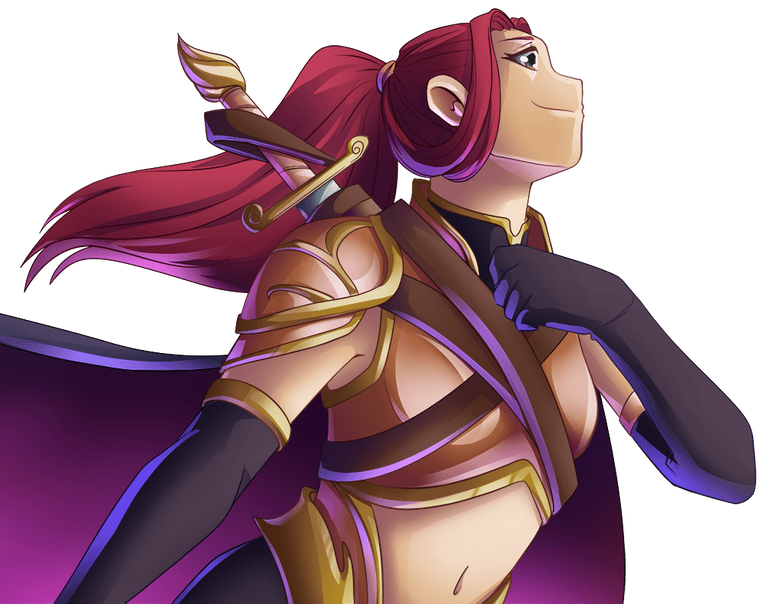 QUORA TOWERSHEAD
I used the Quora at front. It will stay long for it's big health bar and heal ability and will be more and more dangerous as the bloodlust ability keep unlocking. i am using a level 2 and it has 2 magic and 2 melee attack at 3 speed and 12 health with bloodlust and heal ability.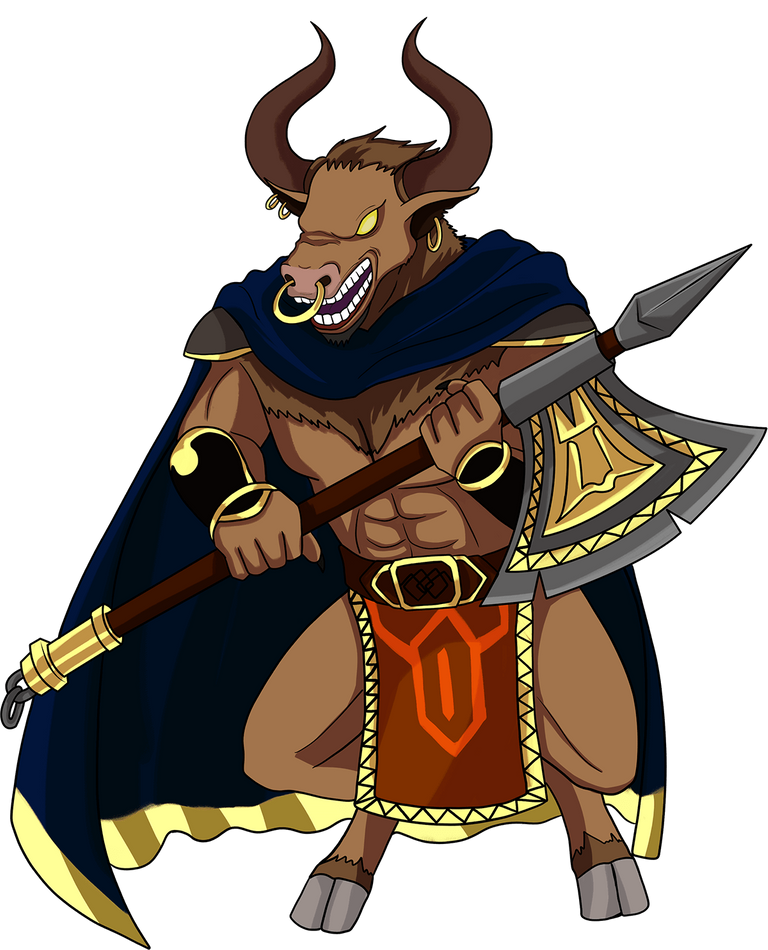 MINOTAUR WARRIOR
I used to MINOTAUR WARRIOR at the second place of my lineup. It will stay behind the Quora so it will be alive for long time. I am using a level 3 and it has 1 melee attack at 3 speed, 1 Armour and 4 health with reach ability.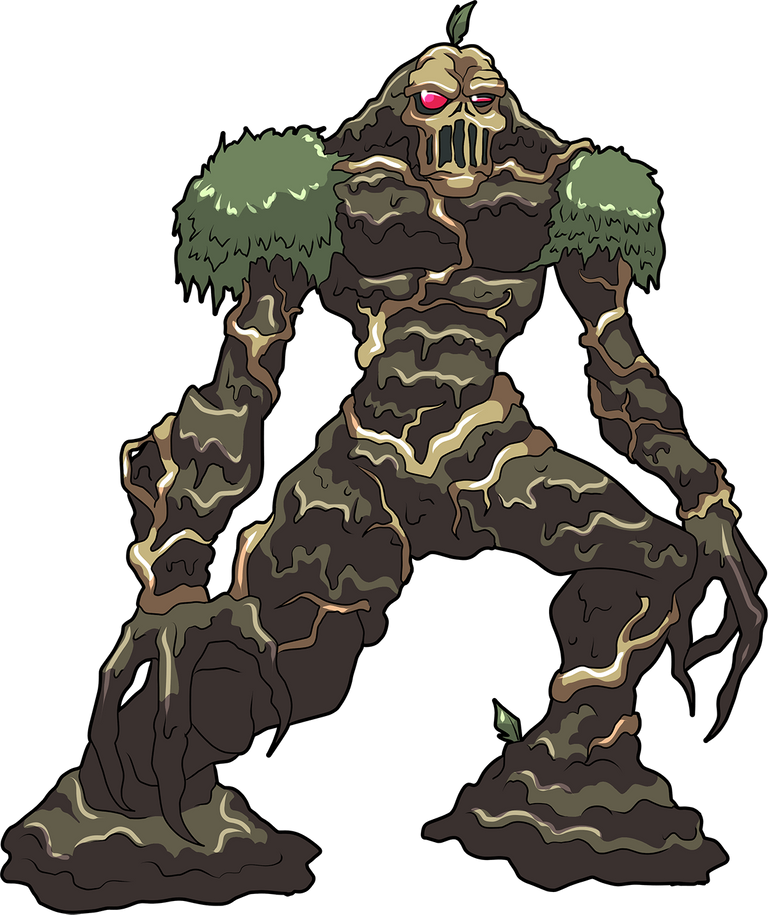 SWAMP THING
I chose SWAMP THING at the third place to weaken the enemy monsters. i am using a level 2 and it has 1 range attack 1 speed and 4 health along with the weaken ability. But if my opponent uses sniper monsters in his lineup, this monster will get target first.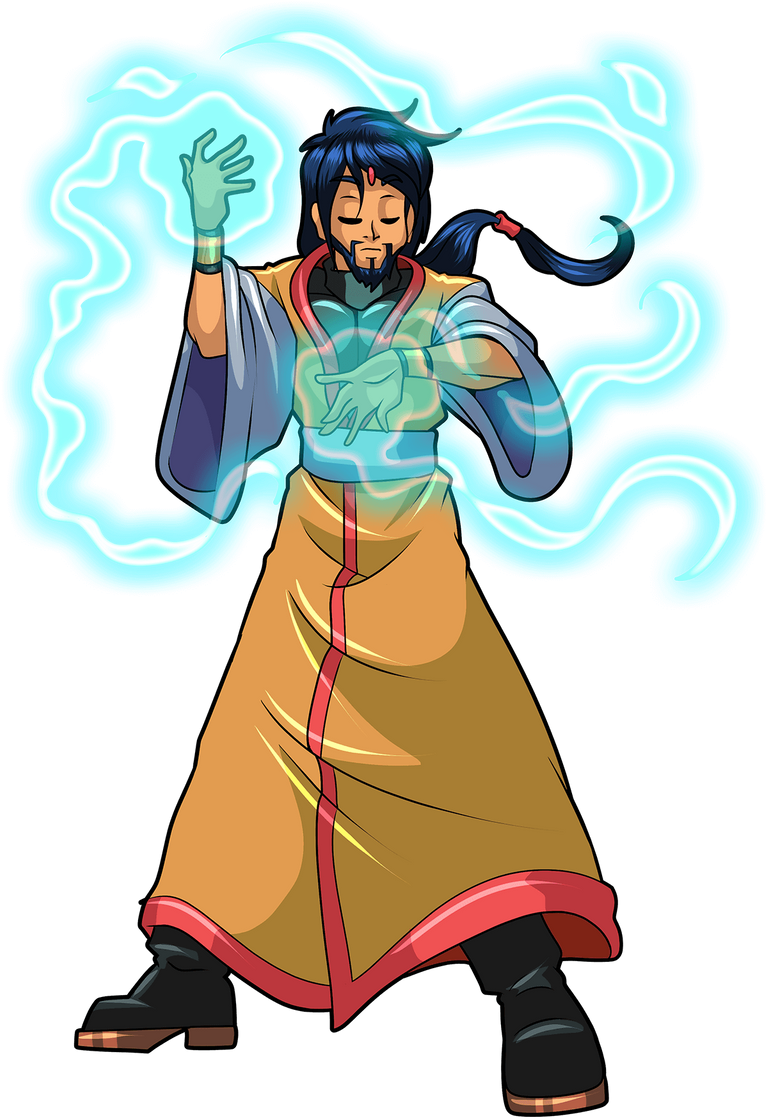 MAGI OF THE FOREST
I chose MAGI OF THE FOREST at the fourth place to keep it safe from enemies for longer time. As both the swap thing and magi possess 4 health, in opportunity ruleset, the swamp thing will get attacked first so the magi will be safer for longer now. i am using a level 2 here and it has 2 magic attack at 2 speed and 4 health.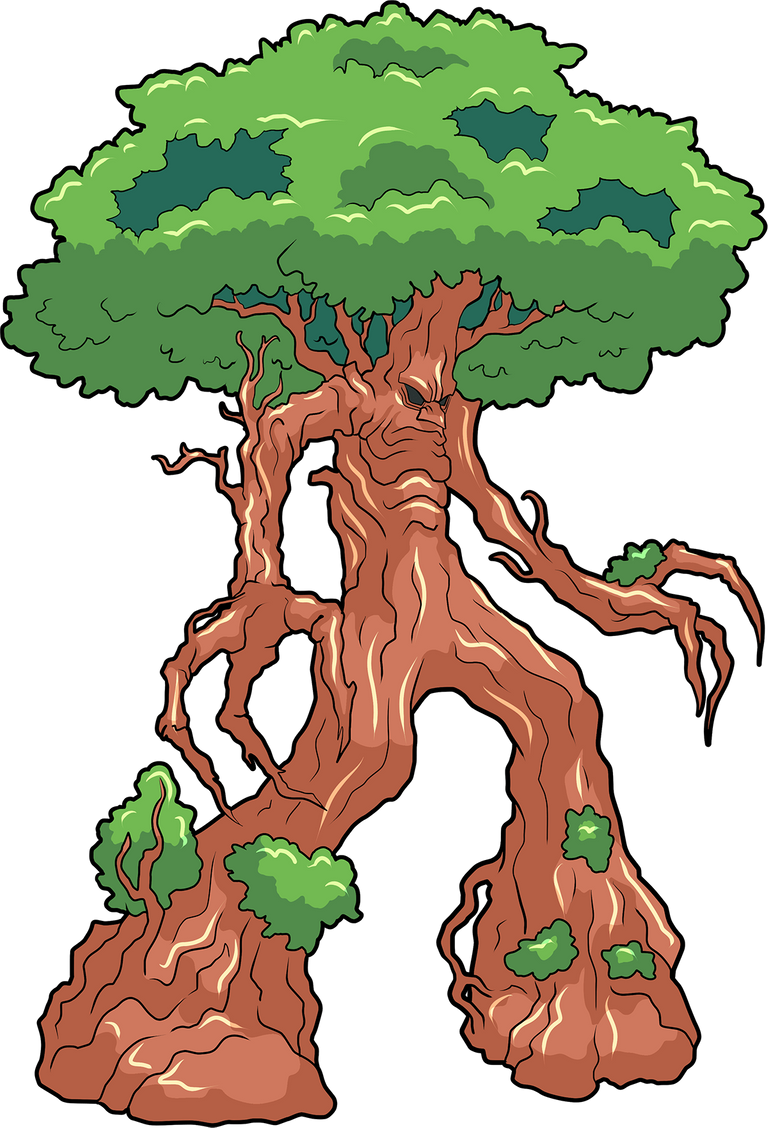 EARTH ELEMENTAL
I selected the EARTH ELEMENTAL at the last place of my lineup. As it is level 3, it holds 2 range attack instead of 1 so it really matters in this medium mana limit match. As it has more health than the other adjacent monsters, opportunity monsters wont attack it first. It has 2 range attack at 2 speed and 6 health.
Match result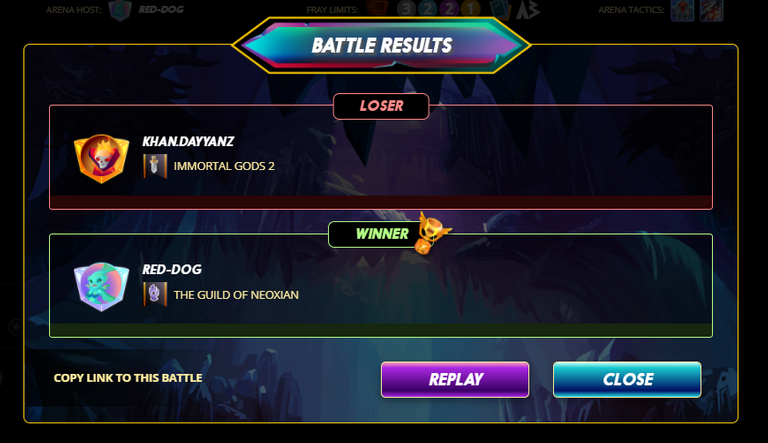 In this match my opponent was @khan.dayanz a friend of mine and he is playing from Immortal Gods II. After the match got revealed, I Saw that he chose a sniper and 2 magic monsters against me and his front is covered well by a hunted spirit followed by LOD. The match was intense! While he was having the mighty Lord of Destruction waiting to bring hell rain upon me, I was also ready to defend with my brand new Brawl monster Quora. Let's see now how did the battle go.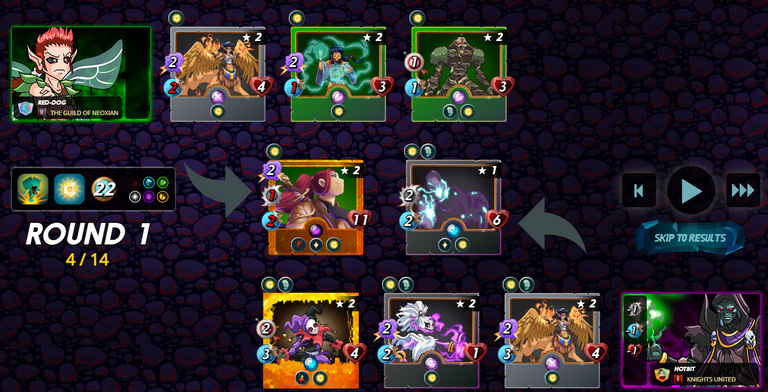 After the match started, the enemy enchantress attacked first and reduced the health of the Minotaur to 1 as it was the first monster with lowest 4 health count. My Quora attacked next with her double attacks and bring down the spirit's health to 3. But sadly, the Sniper attacked next and killed down my swamp thing because of it's sniper ability. But with the help of both Minotaur and magi, I killed down the enemy undead Priest.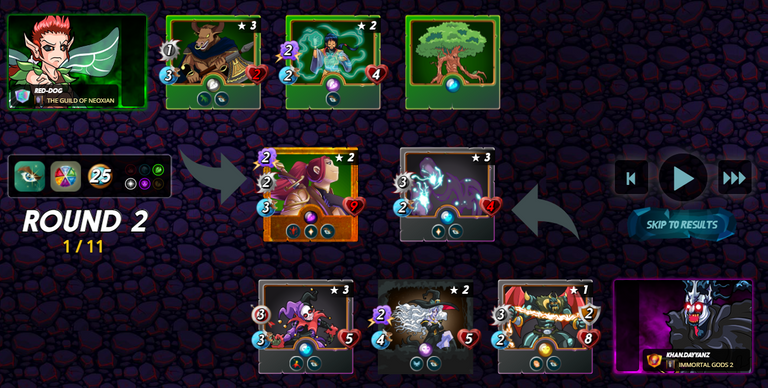 after second round started, the enemy witch again attacked first and killed down the Minotaur this time. My Quora attacked next and this time, with his 2+2 attack, she killed down the spirit and boom! she got all her stats buffed by +1. my rest soldiers attacked afterwards and brought down the health of that witch to just 1.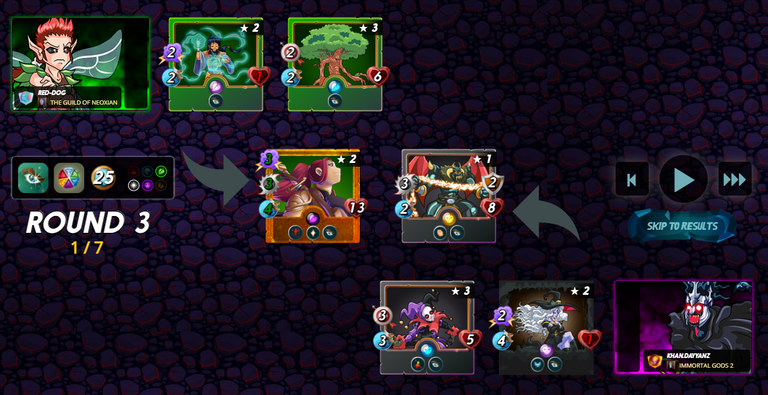 At third round, my Quora now was having increased speed and equal to the witch and Quora attacked first with her 3+3 attack power and made the LOD half dead. The enemy witch attacked afterwards and brought down my magi. The enemy Jester and LOD attacked afterwards and damaged my Quora and Earth elemental. My elemental attacked at last but missed it's attack on the enemy witch.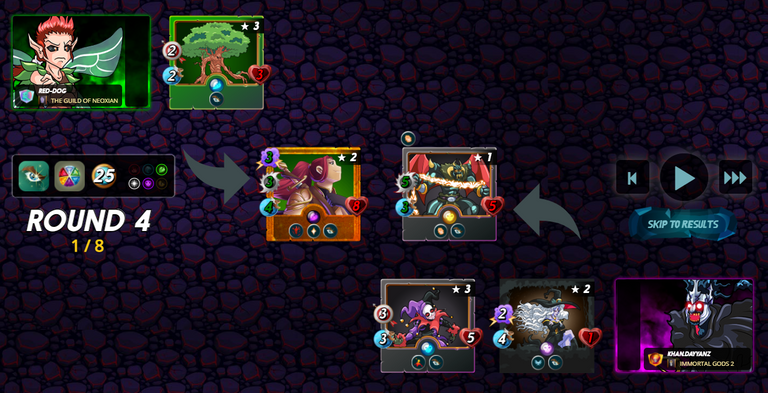 At the last round, the damaged Quora healed up itself and again attacked first and this time it successfully killed down the lord with her jacked up attack stats. The witch came to front and damaged my Quora and the jester killed down my earth elemental. Only Quora was alive on my side and 2 monster on the enemy side.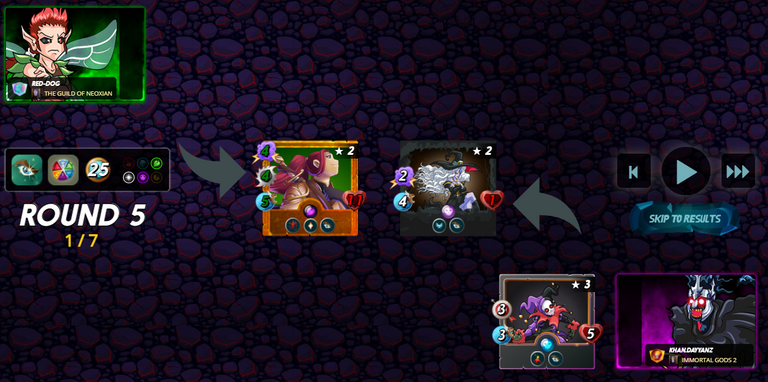 At the fifth round, my Quora was having 4+4 attack and at this time, she was undying and impossible to stand against. she attacked first and killed down the witch with her magic attack and killed the jester with her melee attack! 2 monsters with a single attack stance? that's insane! That's over powered! Somebody should stop this Quora lady before she brings any more destruction to the splinter lands.
It was really an awesome experience using Quora for the first time and enjoying her unmatched abilities on the battlefield. The strategy was new with different style and I even took risk choosing that Minotaur combo with Quora but really the Quora covered all my mistakes single handedly in this match. Hence it proves once again that you just have to know the right time and the right way to use any card.
I wish you all good luck in the battlefield! Give your best and wish for the best :)
---
Thanks for visiting my post.
Stay well and keep playing Splinterlands.
Want to start playing splinterlands? Click here
---
---