How to get 3% instant cashback on every splinterlands card purchase - Monstermarket.io tutorial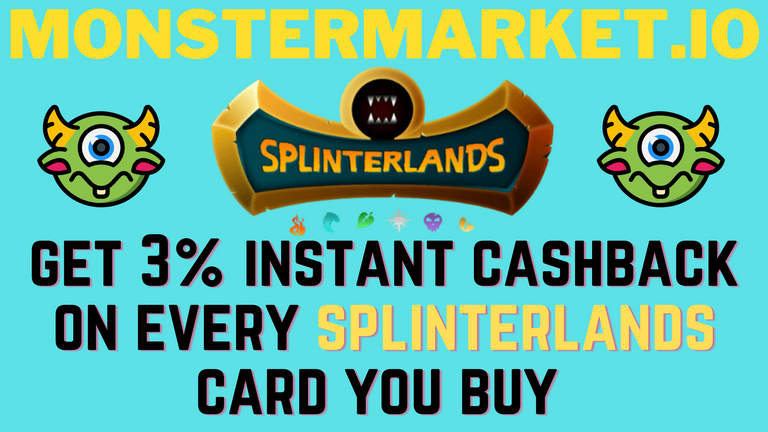 Hello SPLINTERLANDS Players!
Every day a good number of players are joining our beloved Splinterlands game and the total number of players of splinterlands have crossed 100k long ago. But what it would be for those new players to cope up with this unknown territory? As far I remember, when this game launched we really spent hours on it just to understand how the game works, how the cards attack and defend itself with their stats and abilities. Then over time, we get used to every new update like guild update or playing brawls or making strategies with every new edition cards that got launched time by time.
But, I guess to grasp all of these things at once won't be an easy task for the new players of splinterlands. Many of them doesn't know the hidden perks, tips and tricks to help them in this bloody battlefield and to grow their career in this awesomely awesome game. From searching good deals and buying cards to playing different in game modes (ranked battles, Tournaments and brawls), there is literally a ton of things all of you new players need to learn to make your path smoother as you sail along.
Today, through this post I will be sharing one trick to you, the newcomers of splinterlands which will save you some cash every time you purchase cards from the market! Yes, if you haven't heard of - there is a very well known 3rd party market to buy splinterlands cards and upon every purchase, you will get 3% cashback applicable to all cards - Instantly!
readers, today I would like you introduce all of you to monstermarket.io - a 3rd part market place build on hive chain which offers 3% instant cashback on every card you buy. Yes, you will find same cards at same prices as you can see them in the official splinterlands market tab. It's very secure and legit website that is here with us for years. Every time when I purchase card, I always choose monstrmarket.io for tat 3% cashback. 3% may sound little to some of you but if you think long term, those 3% cashbacks will eventually add up and will pay you a big amount over time - only for using their website to buy.
Process
Now, here I will show you exactly what I do step by step when I am about to purchase a card from the market so that all of you get it clear.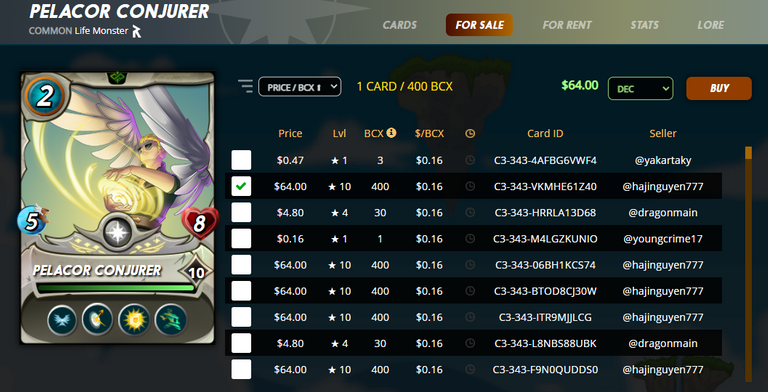 First, like most of you, I usually search a card that I am wishing to buy from market first. Or you can just hover over the market tab in search for cheap/good deals. Just like I found this new reward card PELACOR CONJURER at max level only for 64$ (5007 DEC) which seems a great deal and the price will surely go only upwards from here so I made my mind to buy this max card.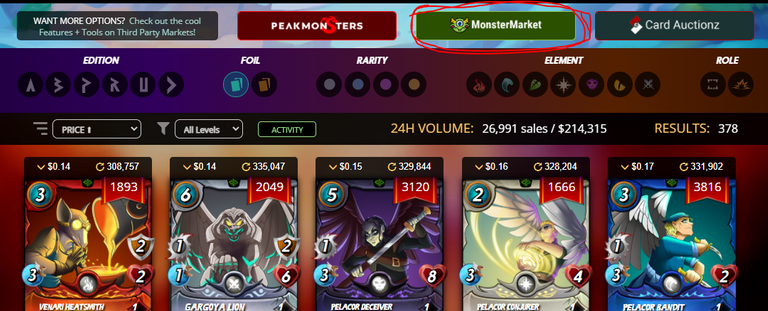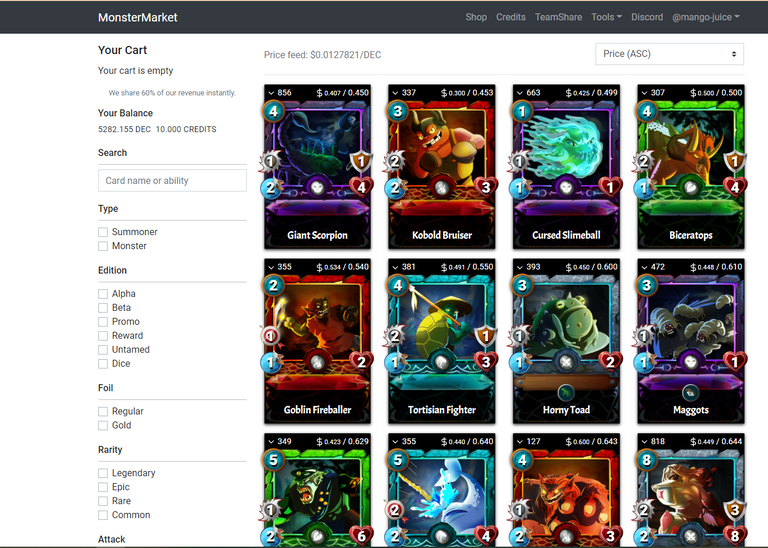 Now, as I have made up my mind, i will just hit 'back' and go to the main market page. Here, you can see the monster market switch above. Yes, it is well recognized by the official Splinterlands game as you can see from the screenshot above. So just click on it and you will be redirected to the monstermarket.io homepage as shown above.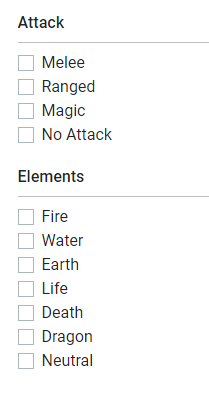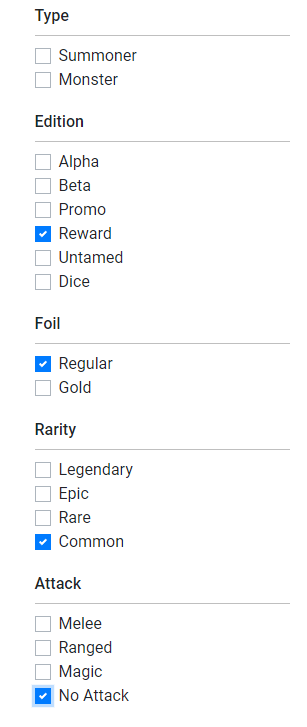 Now, you have to use those filters as you see in the left side of the page to find your card faster. In my case, it's from Life splinter, Reward edition, common card with no attack so I will select the respective buttons in there. You can also search the card directly by searching it's name.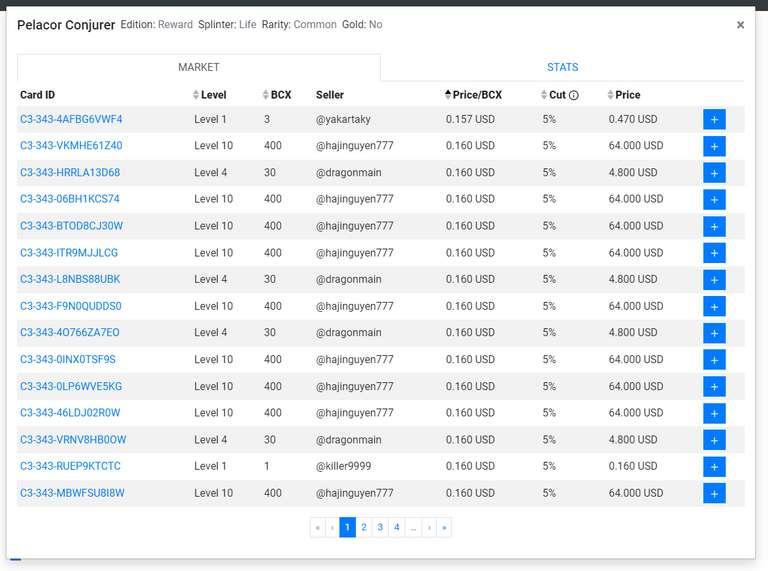 The website works smoothly so as soon as you click upon a sorting button, the page on the right side will be sorted within a blink. As I selected those buttons, the results came out with only 4 cards including the one I want to buy. Now, click on the desired card and it will show you the available cards in market, the same splinterlands cards that you saw in official market tab.

Now, select your desired card/card you want to buy. For me, I will buy that max one so I am selecting that. You can also select multiple cards at once but only 15 cards can be selected as multiple buy. After selecting your desired cards, close the card tabby clicking the 'Cross' button.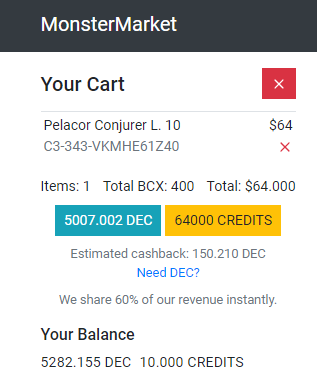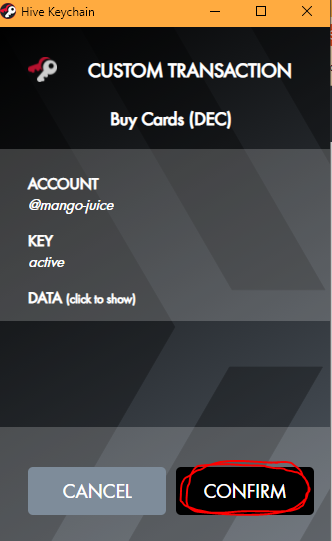 Now that you have selected your cards for purchase and closed the tab, on your left upper corner you can see the details of your purchase as shown in the screenshot above. As I am buying this one max card, it is showing the same DEC value 5007 in order to purchase it. At the lower portion, it is also showing the estimated cashback which is 150 dec. no of items, total BCX counts and the value in USD can also be seen there. As promised, they shared 60% pf their revenue (monstermarket.io gets 5% from each purchase, 60% of that = 3% of the total value given as cashback) instantly in your Hive-engine. Now, hit the button showing the DEC value and the hive keychain will show you a pop up to confirm the transaction. Select confirm in order to buy the card(s).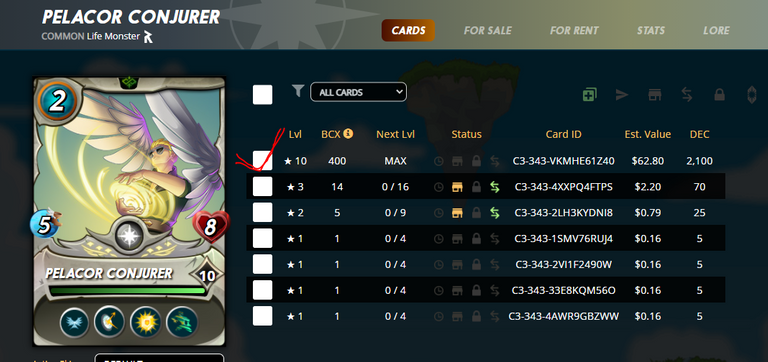 Splinterlands cards page and you can see your newly bought card there. You can also check on your Hive-engine market for the cashback. For this buy with 5007 DEC, I got 150 .21 DEC cashback which is currently valued 1.82$!! Now isn't this sweet! I can buy several 1 BCX card with this much DEC so that's win win!
I hope now you all can do transactions with monstermarket.io and save yourself some of your hard earned DEC while shopping at monstermarket. In case you need any assistance, I am providing their discord server link below. Just wave a hand there and ask whatever you need to know.
Monstemarket Discord: Click Here
Tips: look for the 'market-feed' channel in their official server. This channel only contains new card listing that are being listed at 10% or more less than the lowest listing before that. You can find some jaw dropping deals there sometimes. But you better be faster than those card traders :)
I hope this post was helpful to you. Please let me know about your feeling in the comment below.
---
Thanks for visiting my post.
Stay well and keep playing Splinterlands.
Want to start playing splinterlands? Click here
---
---