How to get better rewards in Splinterlands | New Energy system to replace old ECR bar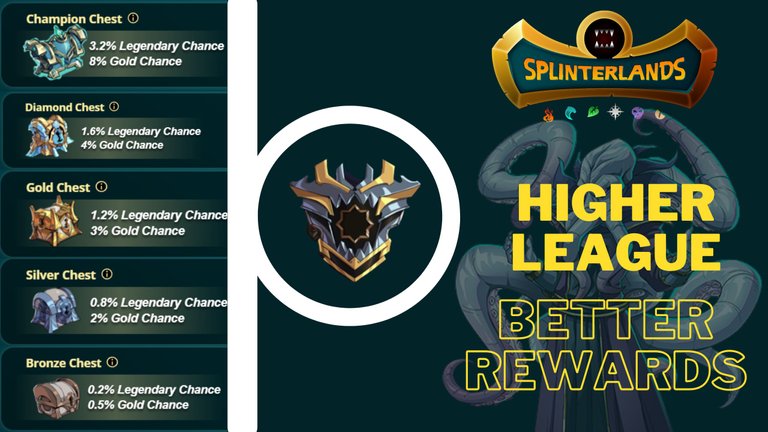 Hello splinter warriors,
Well, after spending many gruesome battle days, it seems that the end of this ranked season has finally came near us and right now, we only have less than 2 days left now for this ongoing season go end. But for me, the day just got very special as I finally set me foot in the champion league and currently holding 3,869 trophies. But in order to achieve it, I end up playing so much in last 2 days that my ECR went very low and down to 65%.
---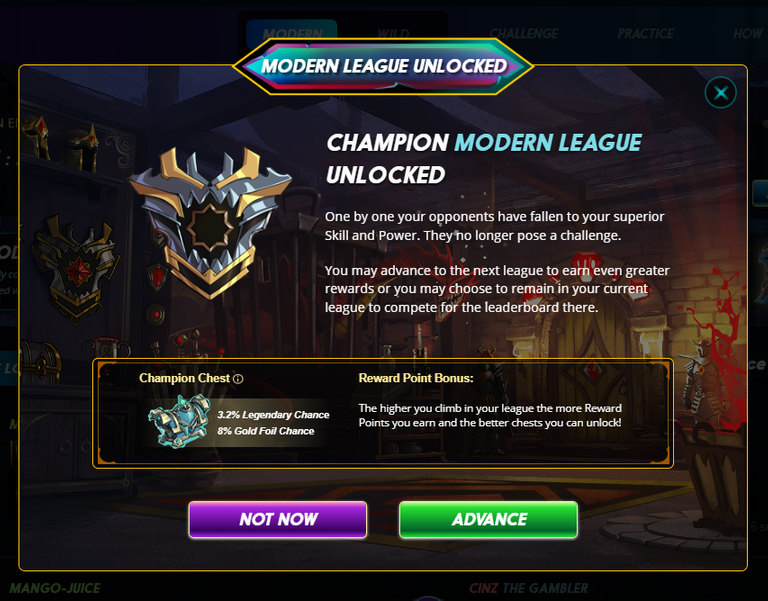 ---
ECR bar update
---

---
If you haven't heard yet, the ECR system in the game is about to changed completely with a more simpler one. In this new recharge system, the user will be given a total bar limit of 50 powers and for each match being played, it will cost 1 energy. It will take 1 hour exactly to recharge 1 energy and to recharge it from 0 to 100 will wait you for 50 hours or just a little more than 2 days. However, the SPS rewards that generates from winning in ranked matches wont get affected by how much energy you have left unlike with the last one. If you have 50 energy mow you can just play 50 matches back to back and take rest for 2 days, or play daily and about 24 matches so that you can maintain the balance each day. Last but not least, you can purchase energy with dec if you wish to play even more and the below chart represents the dec of energies in each league.
---

---
As a daily active player, I really like this update because with this first of all, we will get more SPS per win without taking much care of the ECR rate, because the percentage of energy bar is obsolete now. Secondly, we don't have to think much about maintaining the ECR rate to earn better with the new energy bar and in stead, we now just need to put matches in time so that it doesn't sit idle at full 50 energy.
Reward Chance mechanism
---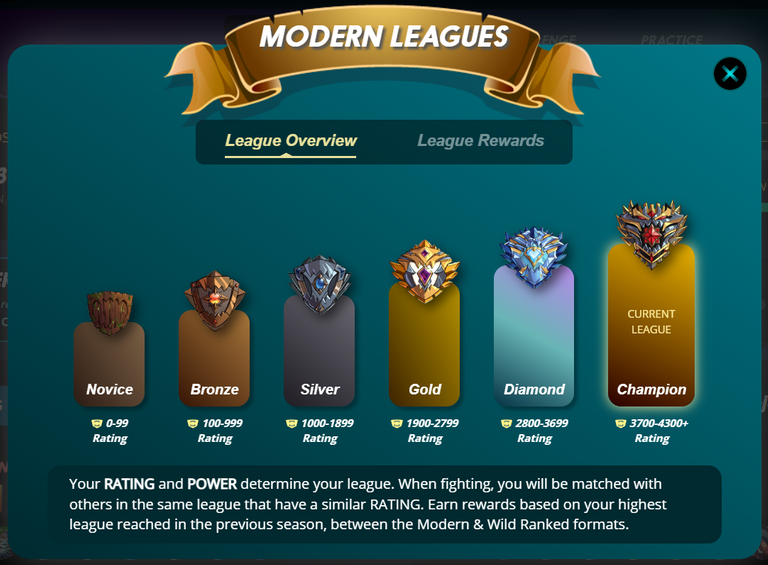 ---
Now, let's take a look at the reward card distribution mechanism in different ranked tiers of this game from bronze to champ. After you play in novice and cross the first 1000 trophies and them reach bronze, the reward cards will start appearing in your daily focus and season chests. But, the chances of getting better cards and other assets from these reward chests highly depends on which tier you are playing while collecting them. And as usual, where in bronze you only have a poor 0.2% chance to receive a legendary and 0.5% chance of getting a gold card whereas in Champ league, the chance of getting a legendary and gold foil card is significantly higher, 3.2% and 8% respectively.
---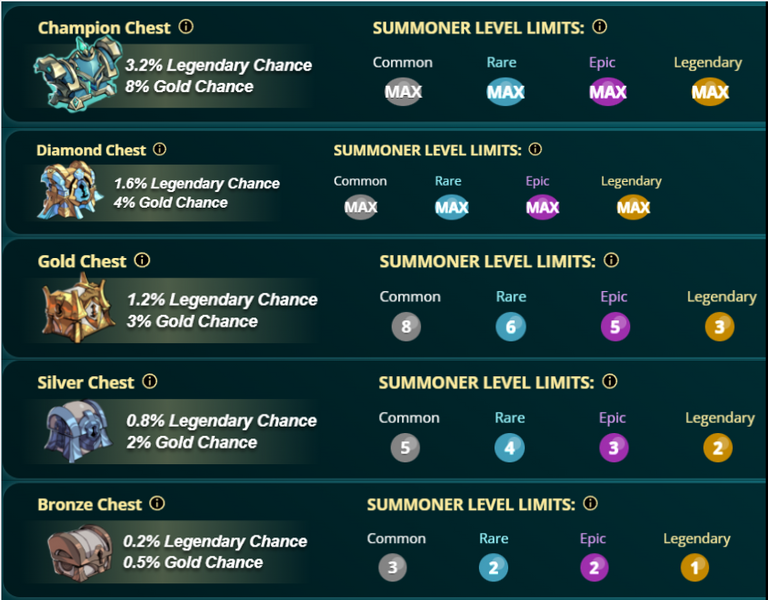 ---
Even If you compare between playing in diamond and champ season, thou of of these leagues allow all max cards to be used, with only 1.6% for legendary and 4% for gold foil chance in Diamond league, there's absolutely 2x chance of getting better rewards in champ. That's a clear reason why all of us players should always try to ladder up to the next league, if not fighting for leaderboard prizes. But lm the other way, you will also be needing an upgraded card collection to survive in each tier. Over time I am also buying max cards off market to make deck more and more powerful so that I can reach Champ faster. Anyways, for this season, I have only reached into champ today, so only 2 more focus missions left for me. Let me just hope for the best in this little time window while Playing with my best if I cam reach Champ I this season.
Better reward chances does not work only on legendary and gold foil cards but all other items that are being shared in chests as well. You may get better quantity of SPS, more number of cards from single chests and obviously better chance of getting chaos packs along with more merits and potions. While playing in bronze or Silver league can only earn you little fractions of SPS, playing in Diamond or Champ will bring you 1-7 SPS per win which is significantly higher than lower league and enough to blow minds and that's why many splinterlands players always keep upgrading their decks in order to stay competitive and relevant in the battlefield. The same goes with season reward chests as well and in every season, I always try and reach in champs league so that I can secure my upcoming season reward chests in same champ level and this season as well I will be opening champ level season chests. So I am eagerly waiting for the last day.
If you are new to this game, I hope that throu this post you have learned that getting better rewards is only possible by playing well and reaching higher leagues. Now, let me know which tier you are currently playing now and what's the best reward that you got in this season in the comments below and I will be seeing you all in my next post.
---
---

Wish you all good luck on all of your future Splinterlands matches.
Thanks for visiting my post. Please come again!
Stay well and keep playing Splinterlands.
Want to start playing splinterlands? Click here
Posted Using LeoFinance Beta
---
---