Monsters with Inspire ability from Chaos Legion - My top 3 picks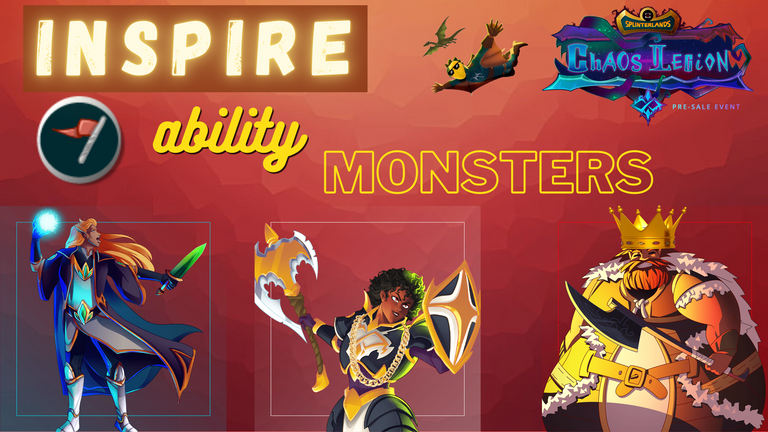 What's up Splinterlands warriors!
I hope all of you are doing well and also enjoying the awesome game While completing your daily quests and battling in tournaments and brawls. The general sale of chaos legion is doing exceptionally well and Since the beginning, a total of six monsters Got launched through the airdrops and eight more left to be distributed as the sale goes on. Only 231k packs more to unlock the next Airdrop card While the total sale of chaos Legion packs has crossed 6.5 million. It really feels proud to be a member of this project since it beginning and watch it blooms over Steadily.
---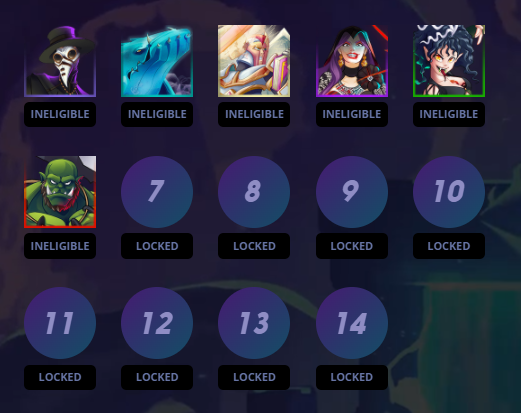 ---
The whole Crypto market has faced a huge dip but in the last hours, it is trying to revise itself with most the Top hundred crypto coins prices being positive in last 24 hours. While the market dominator BTC is being traded at 35818$ and the ETH for 2508$, the splinterlands tokens prices also Got affected by the dip. The Main in-game token DEC is being traded for 0.00305$ with a -3.14% change in last 24 hours. Gladly SPS has recovered itself from below $0.1 and currently being traded for $0.12 per unit.
---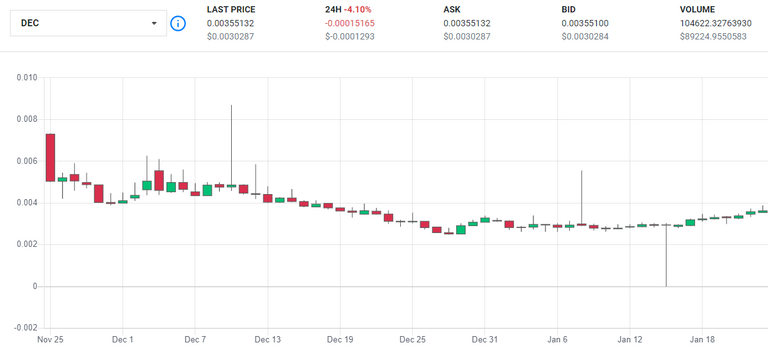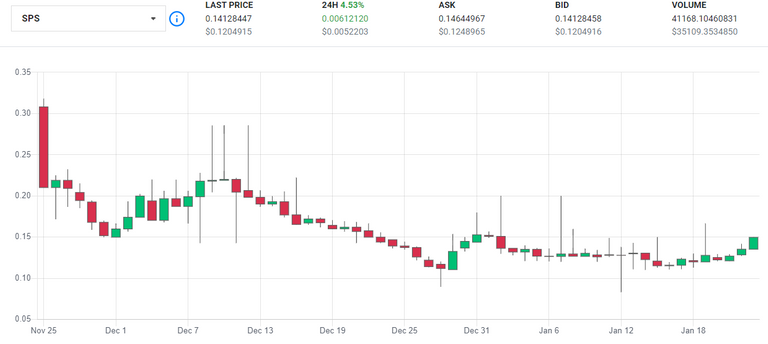 ---
Now, let us move towards our main theme and in today's post, I will be showcasing my top three Chaos Legion cards with inspire ability.
The inspire ability is pretty old and got launched with the oldest beta cards into the Splinterlands. Monsters with inspire ability gives +1 melee attack to all friendly monsters. so in Melee friendly matches, where you would use multiple Melee monsters in your lineup using the inspire ability, it can be very beneficial in such matches. Inspire ability is widely used in Melee mayhem and super sneak matches as well due to the positive effect on friendly Melee monsters.
TUSK THE WIDE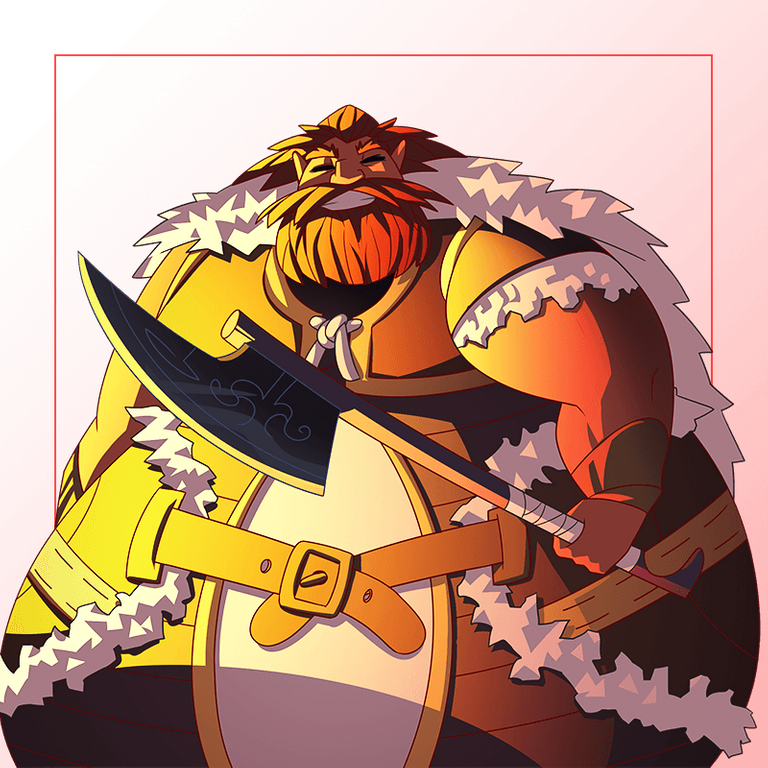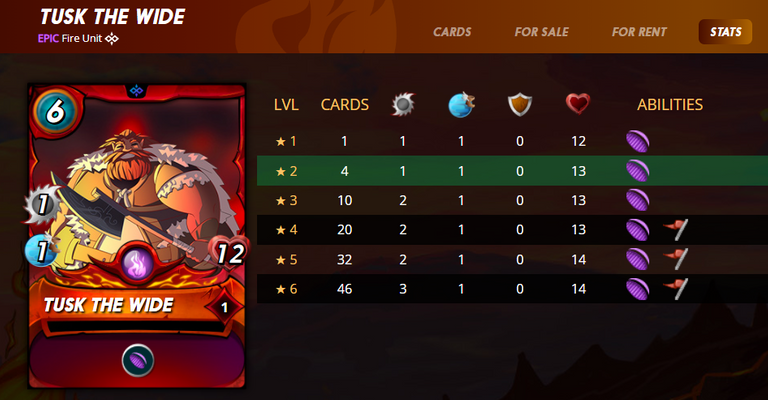 The first monster that I'll be showcasing his tusk the wide. this is an epic edition card and it belongs to the fire unit. it cost six Mana to use in the battlefield and it's attack type is Melee. let us now take a further look at its overall stats.
At level one, this monster possesses 1 melee attack at 1 speed with 12 health along with void ability. due to the void ability, this monster will get reduced damage from magic monsters. so, even in its initial level, this monster can be useful against magic monsters.
At level three, this monster gets 2 melee attack at 1 speed with 13 health. so at Silver level you are getting increased Melee attack that will help you damaging enemy cards faster.
At level four, this card gets another ability inspire while having the same stats as a previous level. The Inspire ability will give every friendly monster with +1 melee attack. So you can add some more Melee monsters with sneak or opportunity and even a melee reach monster with it to gain more from this ability.
At max level, this card possesses 3 melee attack at 1 speed with 14 health along with those two abilities.
The speed of this monster remains one Even in its max level, so while this monster will attack last at normal matches, it will be super useful with reverse speed ruleset matches where this monster May attack the first. On the other hand, it's void ability makes it more immune agents magic monsters. so whenever you feel you will get attacked by multiple magic monsters, you can think of using this card as your front defence.
Market Stat
The current price of tusk the white card is $1.86 per BCX which is equivalent to 607 DEC as per current market rate. you can also find some max level tasks at $1.96 or BCX value costing you $90 for a max one.
RIVER HELLONDALE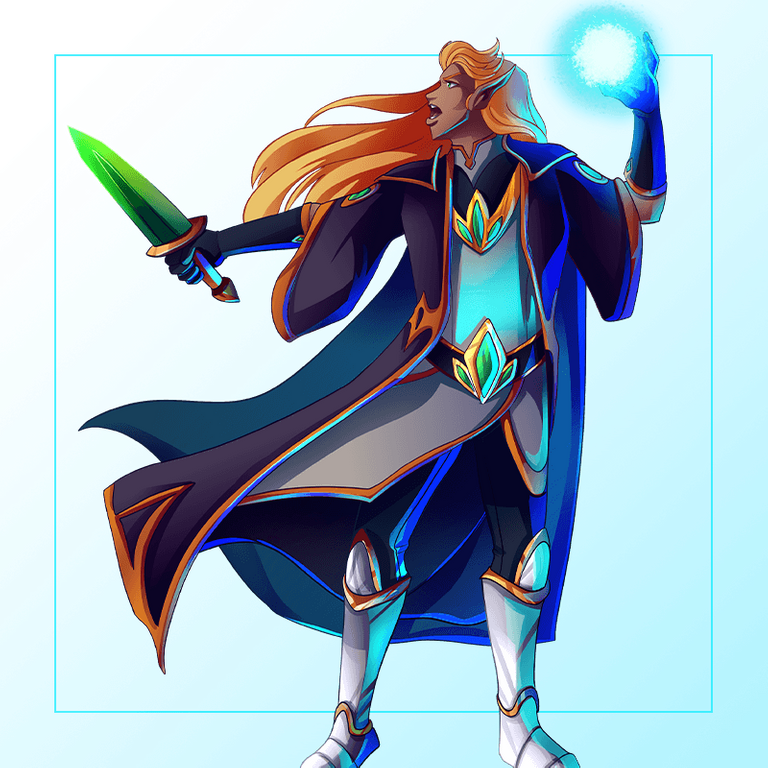 The next monster that I will be talking about is River Hellondale. This is a legendary type card that belongs to the water unit and it costs seven Mana to use in the battlefield. this mystic monsters attack type is magic and though its health it's relatively low comparing its Mana cost, the abilities make him powerful enough to use in battlefield. Let us now inspect its overall stats and abilities below.
At level one, this card possesses two magic attack at two speed with one armour and four health along with the resurrect ability. monsters with resurrect ability can brought back the first friendly monster that dies in that particular battle. So if you can use this monster rightfully, You can resurrect one of your big monsters back to life and turned the game to your side.
At level two, this monster gets another Ability inspire while having the same stats as of level one. The inspire ability will give all friendly Melee monsters with +1 attack so you can use a bunch of Melee attackers with it to make your line up more powerful.
At level three, it gets another ability dispel but the stats remains same. With the help of the dispel ability, when this monster hits an enemy, it clears all positive status if it's on that enemy. This ability is very powerful because it we can is the front defence by snatching all the positive effects on it.
At max level, it's magic attack gets increased to 3 while having all other stats and abilities as same as of its previous level. At max level, this monster gets overpowered with the combo of its high Magic attack + 3 abilities, but you have to protect this monster from enemy attackers because it has only 4 health even in its final level.
Market Stat
River Hellondale is currently being sold at the market for $8.6 and above and Will cost you approx 2800 DEC Onwards. However, there are no max level cards available for this monster currently in market so you have to buy them as single bcxs.
CHAOS KNIGHT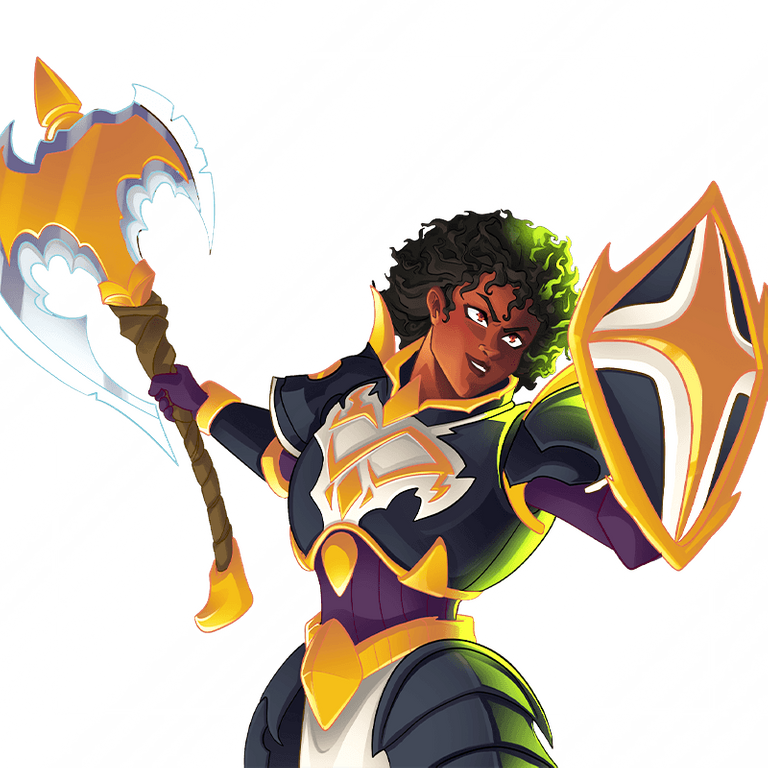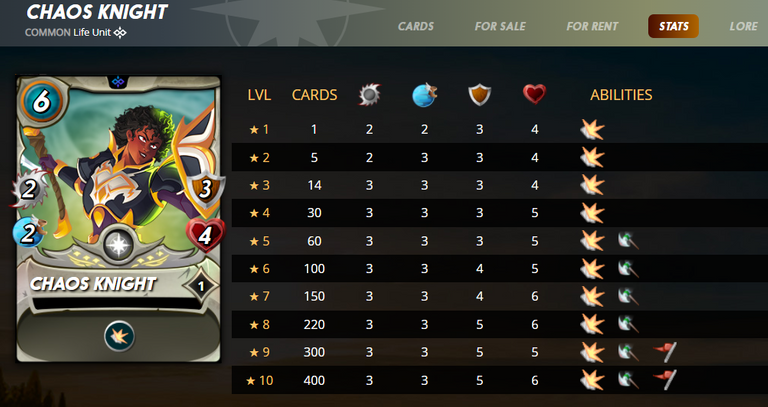 The last monster that I'll be talking about here is none other than the mighty Chaos Knight. The chaos Knight has become one of the top giant killers of splinterlands because of its exceptional performance. it is a common type card that belongs to the life unit and it costs six Mana to use in the battlefield. it's attack type is Melee and can be used at front defence In medium and high Mana matches. Let us now take a deeper look into its overall stats below.
At level one, this card possesses two melee attack at two speed with three armour and four health along with the shield ability. Since it's beginning, its shield ability makes it stronger against Melee and ranged attacks because the shield ability takes reduced damage from them.
A level five, this card possesses 3 melee attack at three speed with three armour and five health and also gets another ability giant killer. monsters with giant killer ability does double damage against targets that cost 10 or more Mana. So from this point, this card gets overpowered against big giants of the Splinterlands who costs 10 or more Mana. you can use this card to kill down Magnor or Cornelius and many other big cards that always creates trouble winning matches.
At level eight, this card gets 3 melee Attack at three speed with five armour and six health while having the above two abilities. having the increased armour plus health combo this monster gets strong enough to take multiple big damages and can still stay alive however due to its medium Health it will be vulnerable against magic monsters.
At last level, this card gets 3 melee attack at three speed with five armour and six health and also gets the inspire ability from its previous level nine. Having the inspire ability, you can now use multiple Melee attackers with him to do more damage upon your enemy cards. life has a number of good sneak and opportunity cards so you don't be problem to create a Melee friendly lineup, even in low or medium and a matches with this knight.
Market Stat
The chaos knight is being sold currently in the Splinterlands market for only $0.05 per BCX and will cost you 16.4 DEC onwards. it will take 400 cards to max this monster but there are couple of max level cows night already available for $29 in market.
I hope you liked all of those monster above that I showcased. I am already a fan of the inspire ability and using it for a long time with sneaker opportunity takes. Now that I have more cards from the Chaos Legion, it's hard to choose which monster to select and which one not to. But having more monsters in hand, the confidence always gets up so feel free to try making new strategies with these monsters. Are you also using these new monsters with inspire ability in your lineups? Let me know your experiences if you already have them and using them in battles and I will be seen you in my next post.
Wish you all best of luck on your Splinterlands journey.
---
Thanks for visiting my post.
Stay well and keep playing Splinterlands.
Want to start playing splinterlands? Click here
---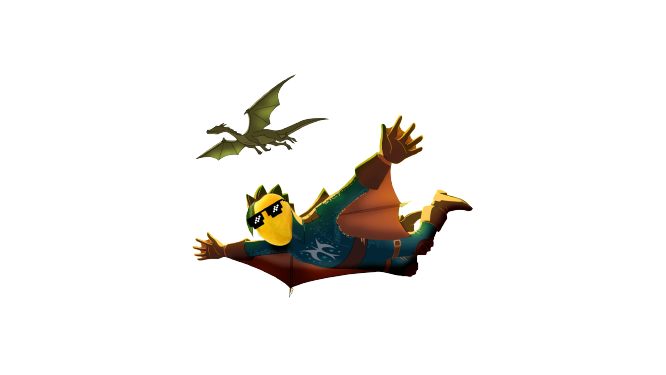 Posted Using LeoFinance Beta
---
---